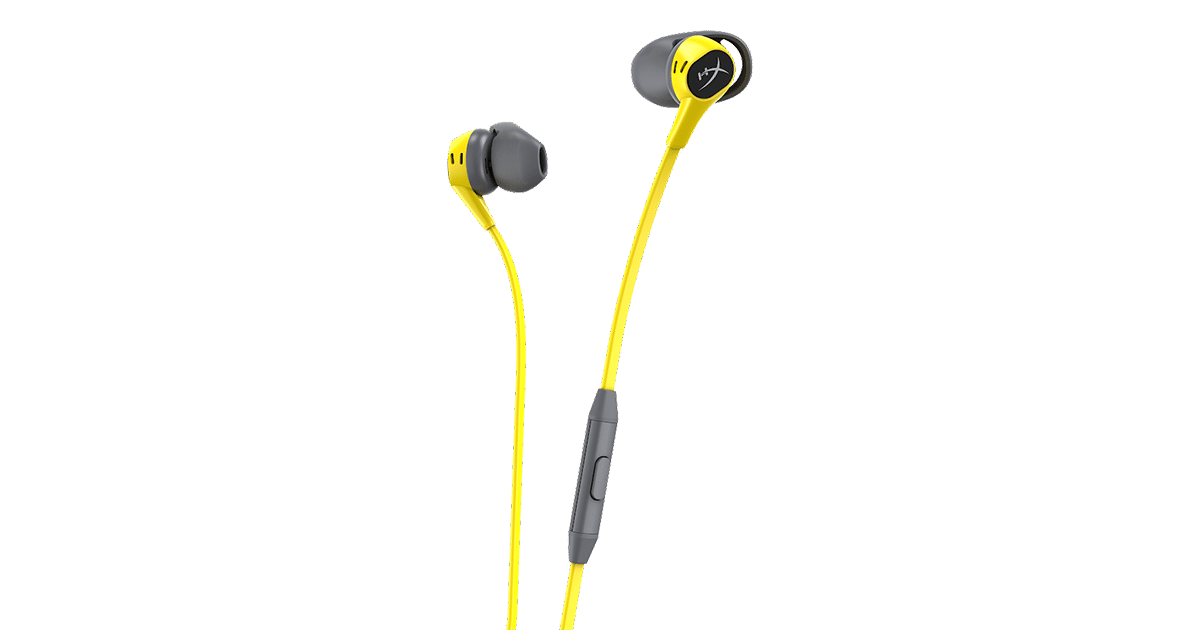 Gaming peripherals maker HyperX has launched a new colour variant for its wired Cloud Earbuds. The device will now be available in a Yellow and Grey variant, where the wire is yellow and the earbuds are in grey colour. The device was available only in a red and black option so far, with red wires and black earbuds. It will be sold at Rs. 4,490 and will work with smartphones that have a 3.5mm jack, or if you can add a headphone jack to USB converter to your non-headphone jack smartphone.
The HyperX Cloud Earbuds were launched in India in 2018, and are sold on Amazon India at the moment. Interestingly, the currency listing that the company's website leads you to, is pricing the headphones at almost double the price that HyperX is asking. It pegs the price at Rs. 8,499, whereas the company is going to sell the device at Rs. 4,490. This may be a matter of fraud sellers, so we would warn you to check the Amazon listing properly before buying these.
To be sure, HyperX is a gaming brand that's owned by laptop and PC maker HP, and its devices are aimed at gamers. While PC gamers may want something better, the HyperX Cloud Earbuds might be better suited for those gaming on handheld devices like the Nintendo Switch.
The earbuds also have a special handheld mode and a 90-degree angled plus, which allow them to fit on most headphone jacks. The company also claims that the rubberised yellow wire is "tangle-free", though that rarely makes a difference in such devices. The headphones also ship with a carrying case and three silicone ear tips, which allow users to customise the fit according to their ear.
They also have inline microphones, which allows gamers to chat and communicate with team members while playing a game.
That said, it's difficult to recommend wired headphones at this price. The HyperX Cloud Earbuds may sound good (we don't know since we haven't tested them), but there are more than enough wireless and true wireless options available at a lower price than these.