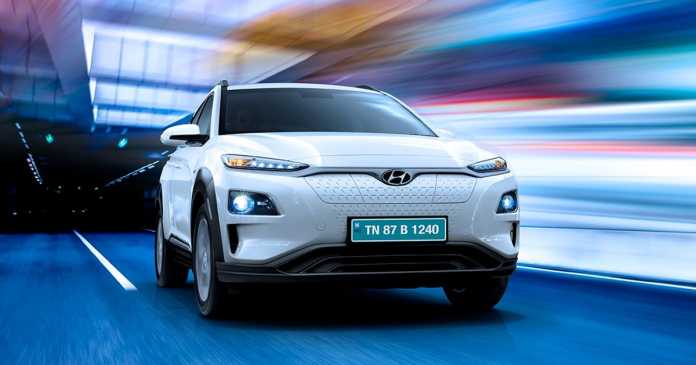 Korean car manufacturer Hyundai, which is also India's second largest car maker, has signalled plans to enter the affordable electric vehicle (EV) market in the country. In a report by Reuters, citing Hyundai's sales director Tarun Garg, the company appears to be intent on having a larger presence in the Indian EV market, and the plans will start with a compact, affordable EV in India in the coming years. This, however, will be part of the company's larger plan for launching more EVs in the country, as India slowly warms up to electric vehicles on the road.
Hyundai EV plan in India: localisation and more
According to the Hyundai executive as cited by Reuters, the company plans to introduce a compact and affordable EV in India in the coming years, which will start the company's formal roadmap of EVs in the country. It already has the Hyundai Kona electric SUV in India – however, the car's premium positioning, limited range of driving and a lack of nationwide EV charging network meant that the Kona was a bit-part seller at best.
Now, the company aims to produce a heavily localised EV specialised for Indian needs, as part of an investment of $512 million in India over the next six years. By 2028, Hyundai's Garg said that the company will have as many as six new EV models on Indian roads. A part of the planned investment will also go into establishing key parts of the infrastructure required to ably support EVs in India, such as a fast charging network, a local assembly and manufacturing process, and a new sales network as well.
Electric cars have steadily grown in popularity in India, with Indian auto manufacturer Mahindra also expected to launch its own XUV900 electric SUV in the coming years. The company has showcased teasers of its upcoming EV already, ahead of a potential announcement on August 15 this year.
Other companies such as Tata Motors already have EVs plying in India, but the public infrastructure is still at a nascent stage. This, Hyundai believes, could be altered by taking a top-down approach – where the market innovation first targets the affordable and mass segments, before rolling out premium options.
Thanks for reading till the end of this article. For more such informative and exclusive tech content, like our Facebook page