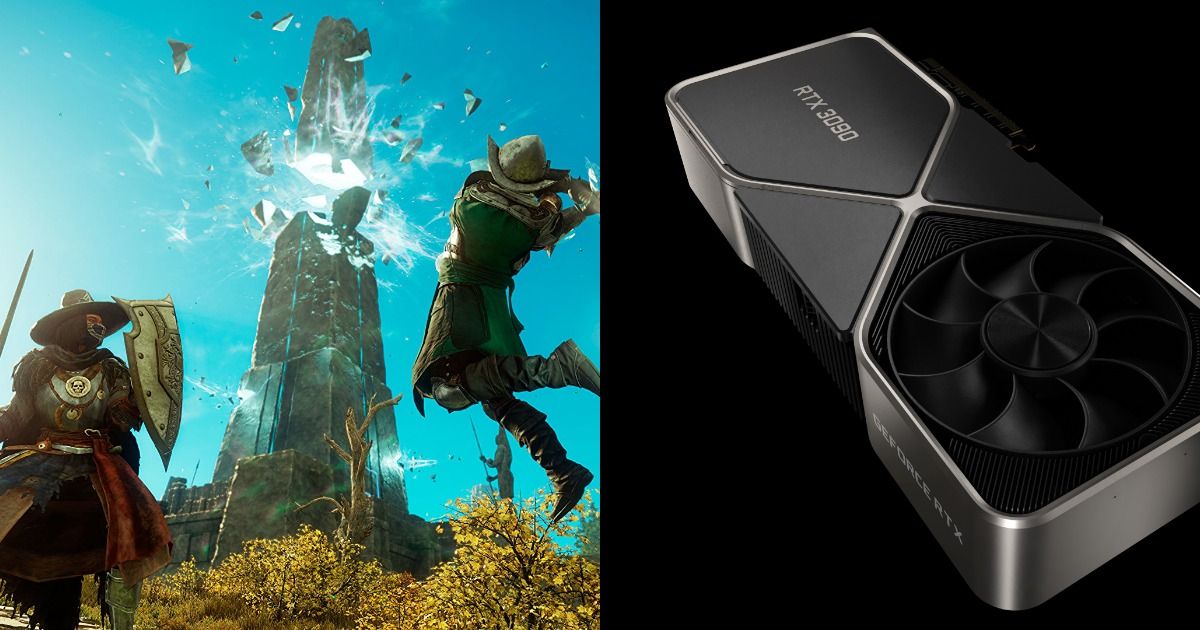 Amazon Game Studios' first ever game, an MMO titled "New World" has finally went into closed beta – and a limited number of gamers finally got to see what the studio's efforts have amounted to. Overall reception, so far, has been mildly positive, however,  gamers have ran into a somewhat gigantic issue with New World – it bricks their very expensive GPU.
The NVIDIA GeForce RTX 3090 is about as high-end as one can go when it comes to GPUs and easily the most expensive in the 30-series line of graphics cards from NVIDIA. A number of players who own one of these bad boys have come out on Reddit saying that playing New World on their shiny RTX 3090s has essentially renders their GPU useless.
Also Read: PlayStation Summer Sale 2021: Best Discounts on PS4, PS5 Games Right Now
Amazon Game Studios' New World is apparently bricking NVIDIA GeForce RTX 3090s
Here's a forum of the same thing happening to others.

— Gladd (@Gladd) July 21, 2021
The message has been heard wide and across the internet, on New World forums as well as NVIDIA forums and Reddit that RTX 3090 owners should stay as far possible from the game. This isn't a case of a game crashing when using a certain GPU – even playing the beta for a short time is essentially frying the RTX 3090, as is evidenced by a number of users as well as streamers coming out with the same complaint.
I've now had the following GPU owners express they have had shut downs and failures with New World…
RX590
6800
6800XT
6900XT
3080Ti
3090
So once again, the issue definitely is with SOMETHING in the way the game New World is rendering. This ISNT a 3090'exclusive issue! PERIOD!!

— JayzTwoCents (@JayzTwoCents) July 22, 2021
The issue is apparently not just restricted to the RTX 3090, as several other GPU users have faced the same issue. So it looks like if you have a decent enough GPU currently, one that you probably have paid a decent chunk of change for, you should probably skip New World. The above tweet lists some of the GPUs that have ran into issues with the new MMO.
Regardless of whether the actual game is on par with the best MMOs of today, this is absolutely not the optimal result for Amazon Game Studios.
Amazon has now issued a response to these complaints on the New World support forum. They believe the issue to be related with the driver and settings and frame rate limiters. For the time being, these are some possible fixes to prevent issues with the GPU utilization:
Disable the overrides in the driver settings,
Make sure to press "APPLY"
Restart the game client.
In addition to this, the post also advises players to cap their FPS to 60. This is totally not the started Amazon probably envisioned with their foray into gaming – but it's what they have to work with, for now. The game is still in closed beta – and the studio will likely iron these issues out come release date.