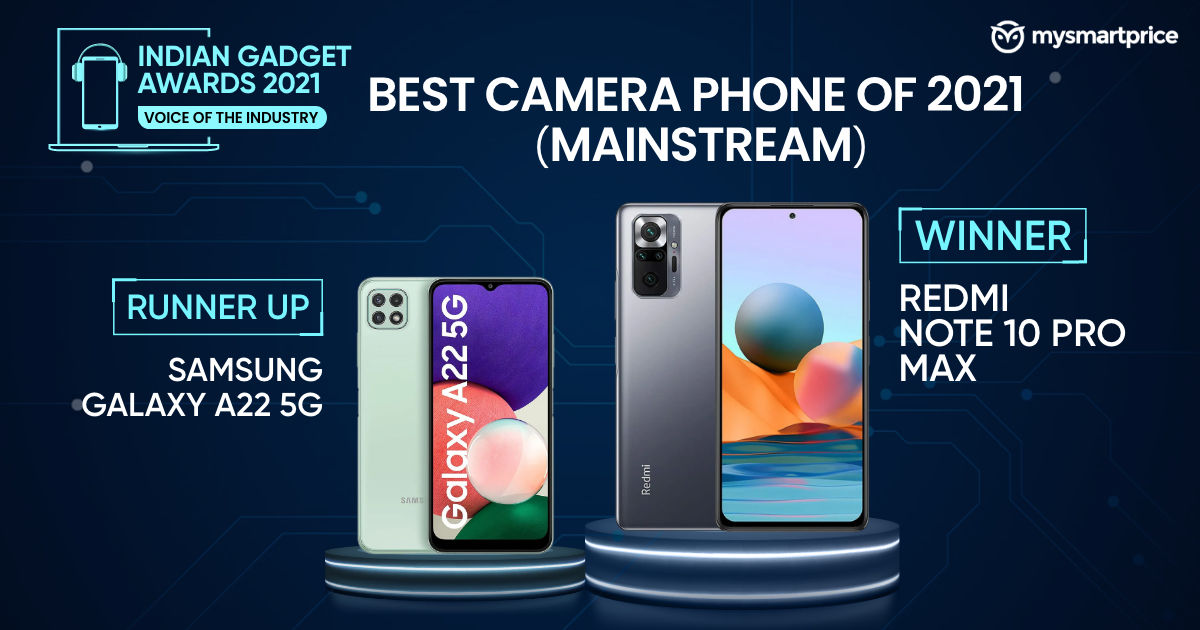 The camera is the most important part of a smartphone for a large majority of us today. Smartphone makers are wrong when they say these cameras can replace DSLRs, but they practically do more shooting than specialised cameras today. So, a good camera is an imperative for any smartphone on the market, be it a mainstream device or be it overall. Of course, a regular mainstream smartphone camera will lack some features when compared to premium ones, but they do a pretty good job and will suffice most use cases. Especially for those who just want a phone to share photos on social media.
Companies like Xiaomi, Motorola, Realme, Samsung and many others have put in a lot of effort to make phones with good cameras cheaper. For instance, a high resolution camera once used to be a premium feature, whereas a handful of sub-Rs 30,000 smartphones have 108MP sensors nowadays. Which is actually why picking the best mainstream camera phone of 2021 is no easy task. But the Indian Gadget Awards jury did take a shot at it, and we can now present the winners for the best camera phone of 2021. Read on to find out which ones they are.
The Redmi Note 10 Pro Max was selected as the winner of the Best Mainstream Camera Phone of 2021 award, while the runner up is the Samsung Galaxy A22 5G.
Best Mainstream Camera Phones of 2021 – Indian Gadget Awards 2021 Nominees
Redmi Note 10 Pro Max

Moto G60

Realme 8s 5G

Samsung Galaxy A22 5G

Realme X7 5G
Redmi Note 10 Pro Max
The Redmi Note 10 Pro Max was one of the first smartphones to sport a 108MP camera this year. It's actually hard to believe that this phone is priced at Rs. 19,999 only, because it has four cameras on the back, each with impressive features — a 108MP Samsung HM2 sensor on the primary camera, a 5MP Super Macro camera with 2x telephoto capabilities, an 8MP ultrawide camera, and a 2MP sensor for depth sensing. It's the same setup that you will find on the Xiaomi Mi 10i and it does wonders for those who want a good camera on a budget.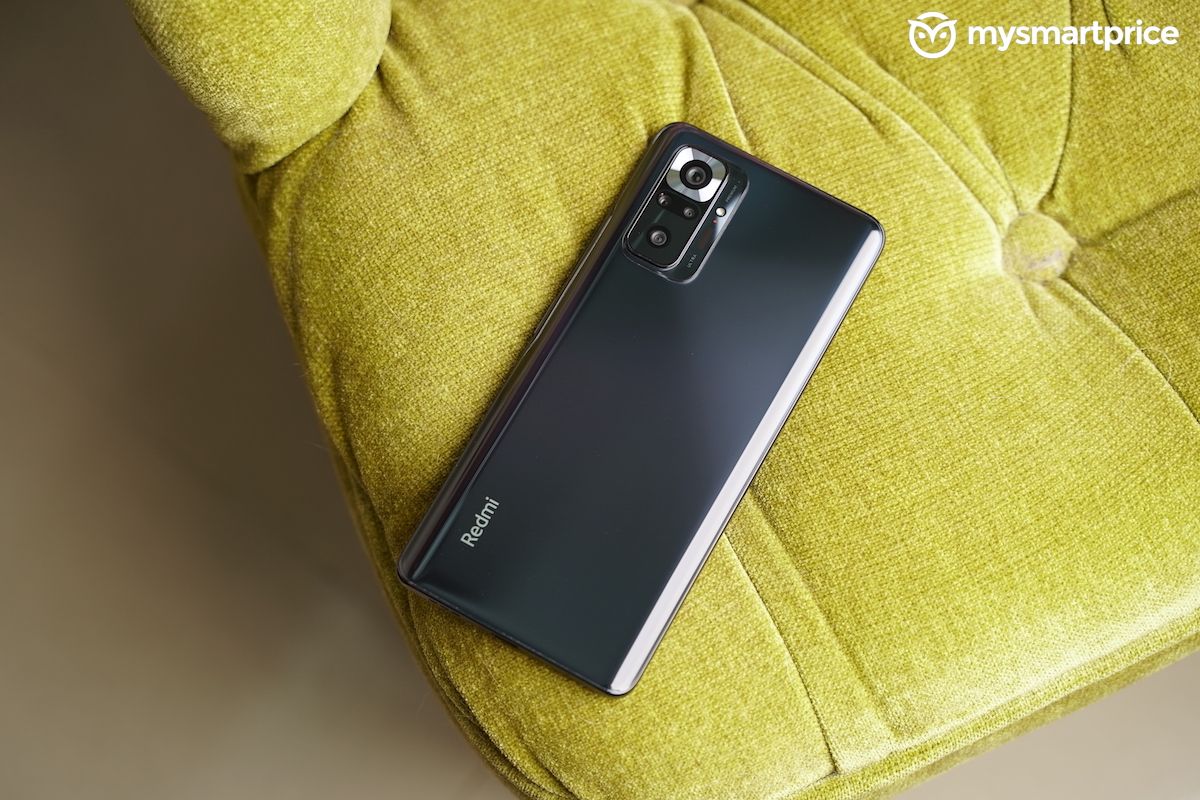 The 108MP camera takes crisp, detailed photos in daylight and has decent dynamic range. The low light performance is quite great as well, because of the f/1.8 aperture. The front camera is better than many more expensive phones as well, and the phone's macro feature is amongst the best you can find on an affordable smartphone today. And all that is topped off by an above average selfie camera too.
Moto G60
If there's one thing about the Moto G60 that's nigh impossible to criticise, it's the phone's camera. Like many phones on this list, this one also has a 108MP primary shooter, with two other cameras that have 8MP and 2MP resolution. The 8MP shooter will come into play for ultrawide shooting, while the 2MP camera is meant for depth sensing and improving shots taken in portrait mode. The front camera has a 32MP sensor and f/2.2 aperture too, though the primary camera is where this phone shines.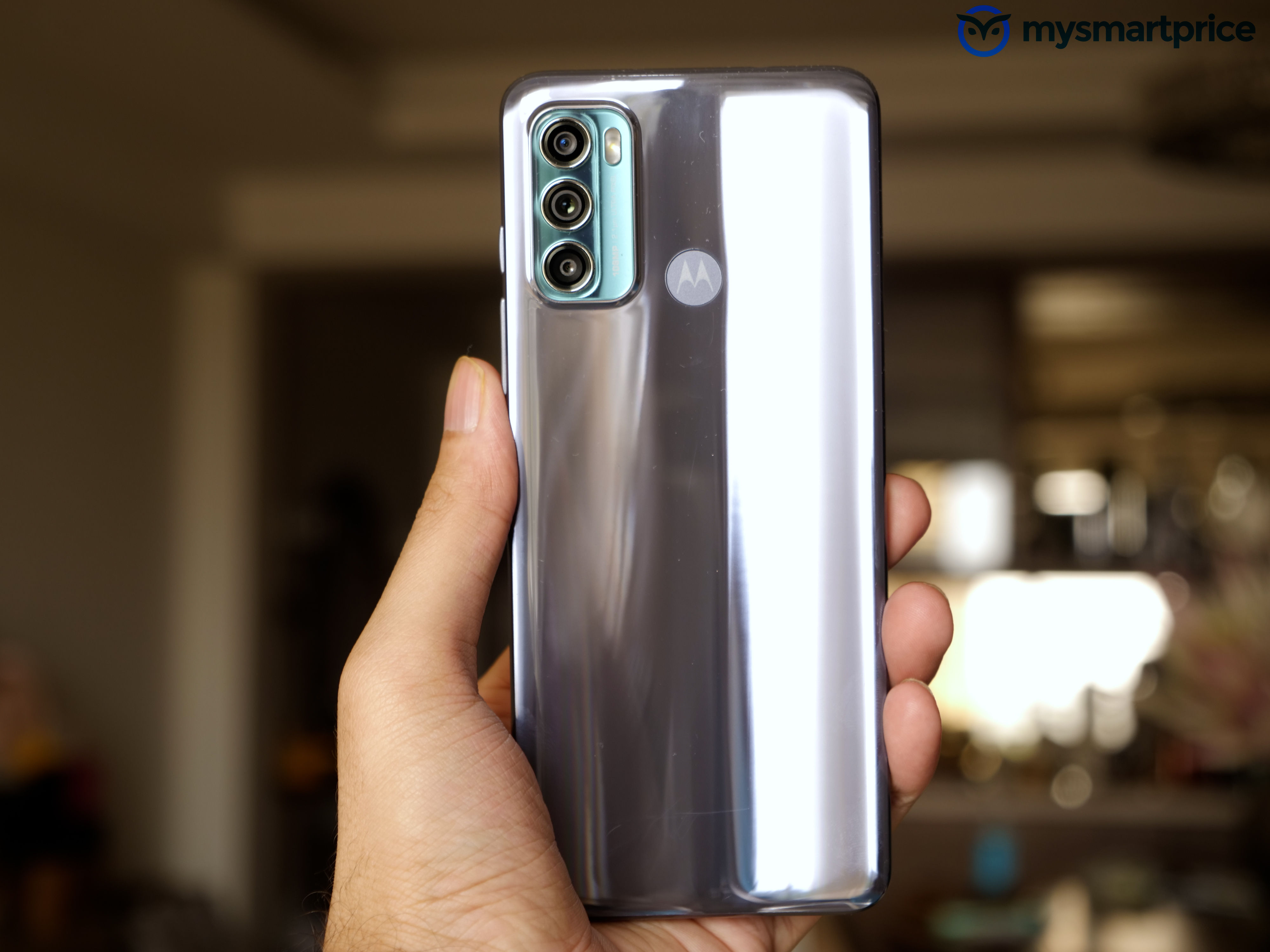 The 108MP camera on this phone uses 9-in-1 pixel binning, something that's common to most smartphones that use this sensor. Which means that the output photos will have 12MP resolution by default, and it shoots very nice photos with this camera as well. For one, daylight photos have good colours, while night shots are not too shabby either. And if that weren't enough, the phone's macro shooting capabilities are above average as well, while the front camera has a quad-bayer filter.
Realme 8s 5G
Like the Moto G60, the Realme 8s 5G also has three cameras on the back. It doesn't have a 108MP sensor though, and is instead led by a 64MP f/1.8 sensor. This, in turn, is accompanied by two f/2.4 cameras with 2MP resolution and 1.75 micrometer pixel size each. It's evident that Realme doesn't really want to play the specs race with this one, which is perhaps why this one doesn't have a quad-camera setup or the 108MP sensor. However, this is a classic case of quantity over quality. 
The phone's camera software can turn on HDR automatically when required, which enhances the colours. But the phone can handle colours quite well in daylight conditions as well. The AI scene detection features are as dependable as any, and the phone is able to keep subjects in focus even when you're taking close-up photos. The only problem with this one is perhaps the fact that it doesn't have an ultrawide camera, which means you won't be able to shoot those scenic shots that some of the others on this list would be useful for.
Samsung Galaxy A22 5G
Realme isn't the only company that's pushing away from the specs race in the mainstream segment. Samsung is too, with the Samsung Galaxy A22 5G, which has three cameras. In fact, the phone has a 48MP primary sensor, along with a 5MP ultrawide sensor and a 2MP depth sensor. In many ways, it's a typical Samsung device, and Samsung devices have been known for their cameras for a long time.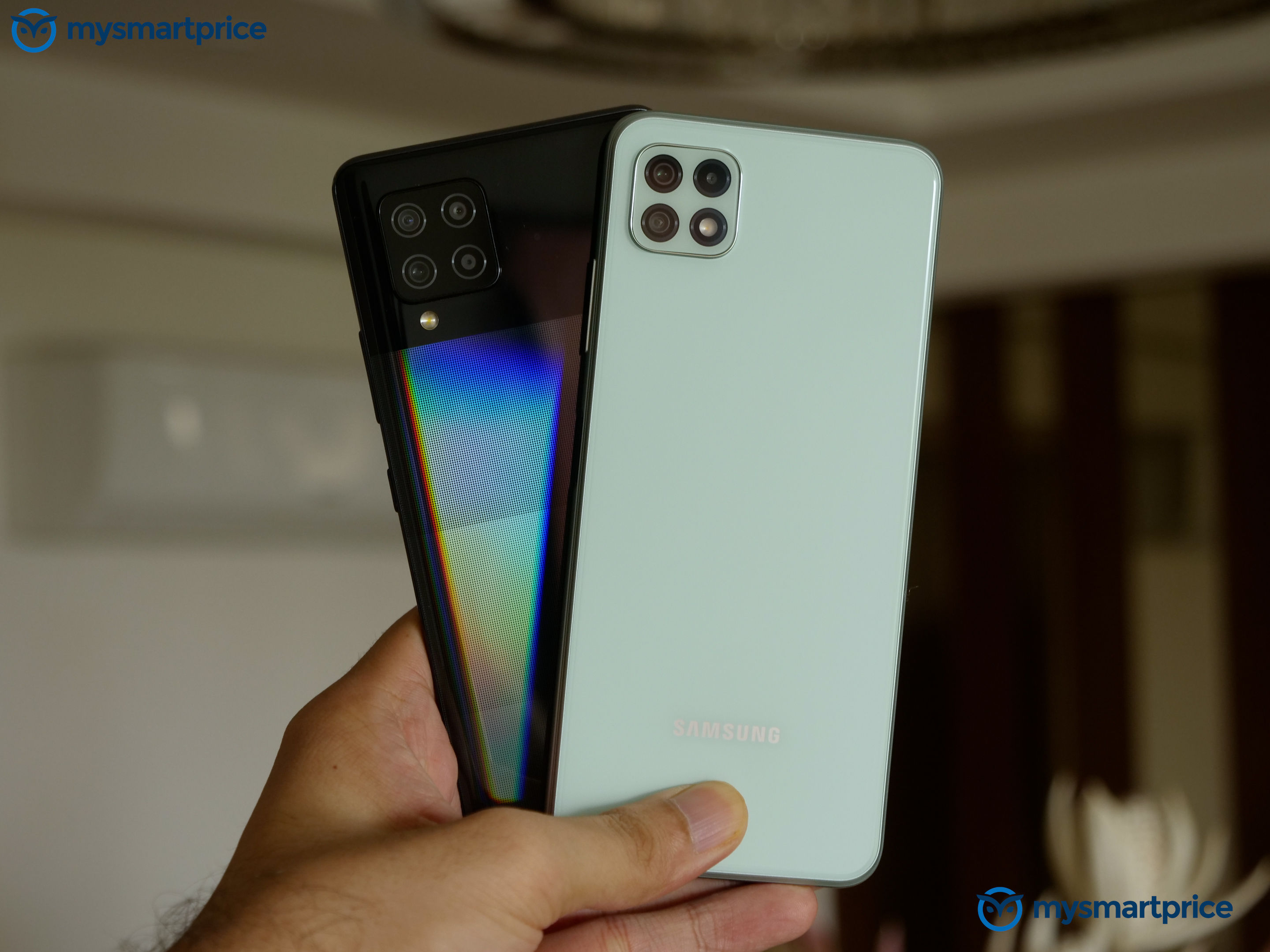 The 48MP sensor does most of the heavy lifting here, of course. It has an f/1.8 aperture, which will help shoot decent photos in low light. The phone also takes decent photos in daylight and other conditions, and like the other smartphones on this list, the camera is quite fast too. Samsung has also corrected the barrel distortion on the 5MP ultrawide camera quite well on this device.
Realme X7 5G
We don't know who will win the Indian Gadget Awards for the best mainstream camera phone of 2021 yet, but the Realme X7 5G could have a decent shot at it. The company gave in to the quad-camera trend, and has done a very good job of fitting the four cameras, and tailoring an algorithm that works well on the device. It also locks focus fast and does well in both well lit and low light conditions.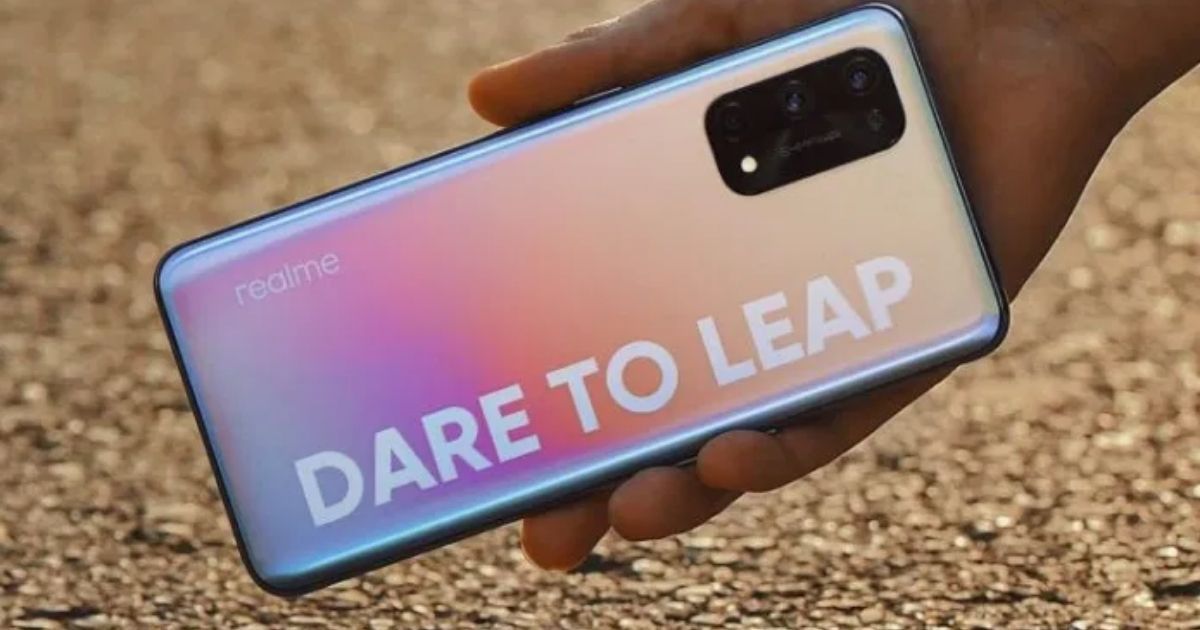 To be clear, the Realme X7 5G doesn't have a 108MP sensor, but instead replaces the primary camera with a 64MP sensor. While the resolution may make it sound like the phone doesn't have much of a chance, it actually trumps devices like the Redmi Note 10 Pro Max and others in some photos. It also has an 8MP ultrawide camera, and two 2MP cameras for macro shooting and depth perception.