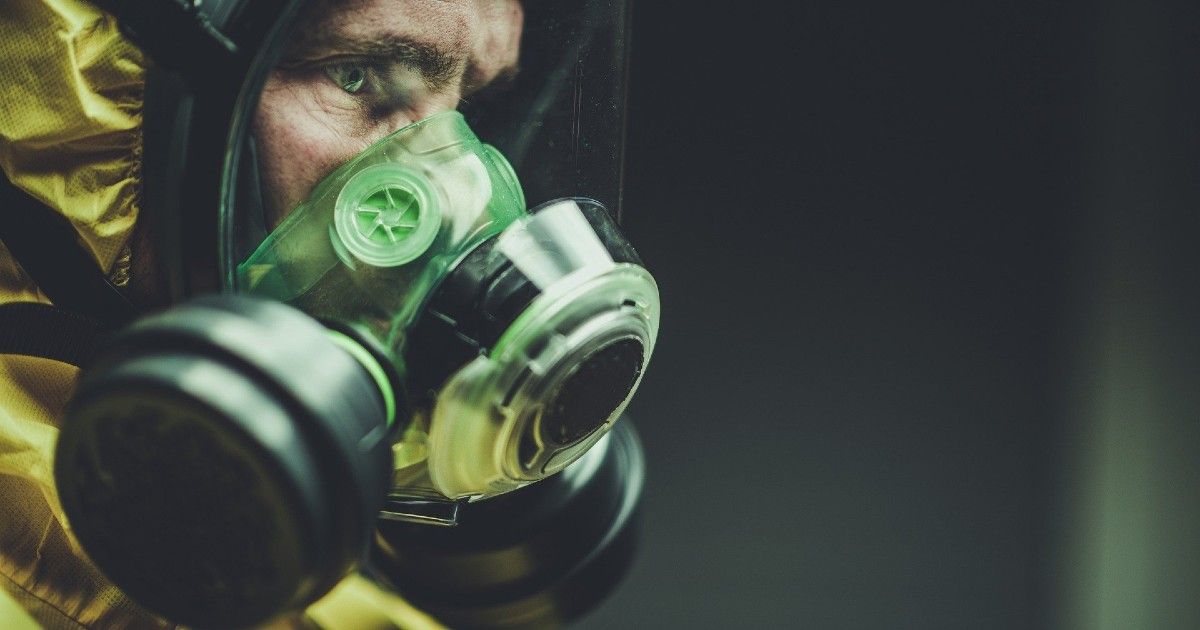 Colleges and universities have been hard at work in India over the past years, developing various solutions to deal with the pandemic. From ventilators to masks, they have developed quite a few cost effective solutions, many of which have actually been used during the pandemic too. Now, the Indian Institute of Technology (IIT) Mandi has created a whole new material that can be used for face masks, and it's claimed to be "virus filtering, self cleaning and antibacterial", meaning masks made out of these products will essentially last forever and won't need to be thrown out.
The material uses nanometre sized sheets of molybdenum sulphide, and was developed by Dr. Amit Jaiswal, assistant professor, School of Basic Sciences at IIT Mandi, along with research scholars Praveen Kumar, Shounak Roy and Ankita Sarkar. "The sharp edges, and corners of which act as tiny knives that pierce bacterial and viral membranes, thus killing them. The 'nanoknife'-modified fabrics demonstrated excellent antibacterial activity even after 60 cycles of washing," the researchers said.
Further, masks made from this material can apparently be cleaned simply by leaving them out in bright sunlight. This will apparently make them ready to wear again. The nanosheets of molybdenum sulphide are apparently disinfected when exposed to light and it also punctures the microbial membranes in the mask. "Molybdenum sulphide exhibits photothermal properties, i.e., it absorbs solar light and converts it into heat, which kills the microbes. "Within 5 min of solar irradiation, all the MoS2-modified fabrics showed 100% killing of both E. coli and S. aureus. Thus, merely hanging out the masks in bright sunlight can clean the mask and make it ready to wear again," the researchers said.
The researchers said they had developed four-layered face masks using this material. They said that the masks can kill microbes and can filter 96% of all particles that are in the size range of the covid-19 virus. They do so without compromising breathability of the fabric, which has been an issue that many have faced with easy to acquire masks right now. "The proposed materials can also be used to fabricate screens/sheets for creation of makeshift isolation wards, containment cells and quarantines for holding individuals who come in contact with pathogens," said Dr. Jaiswal.