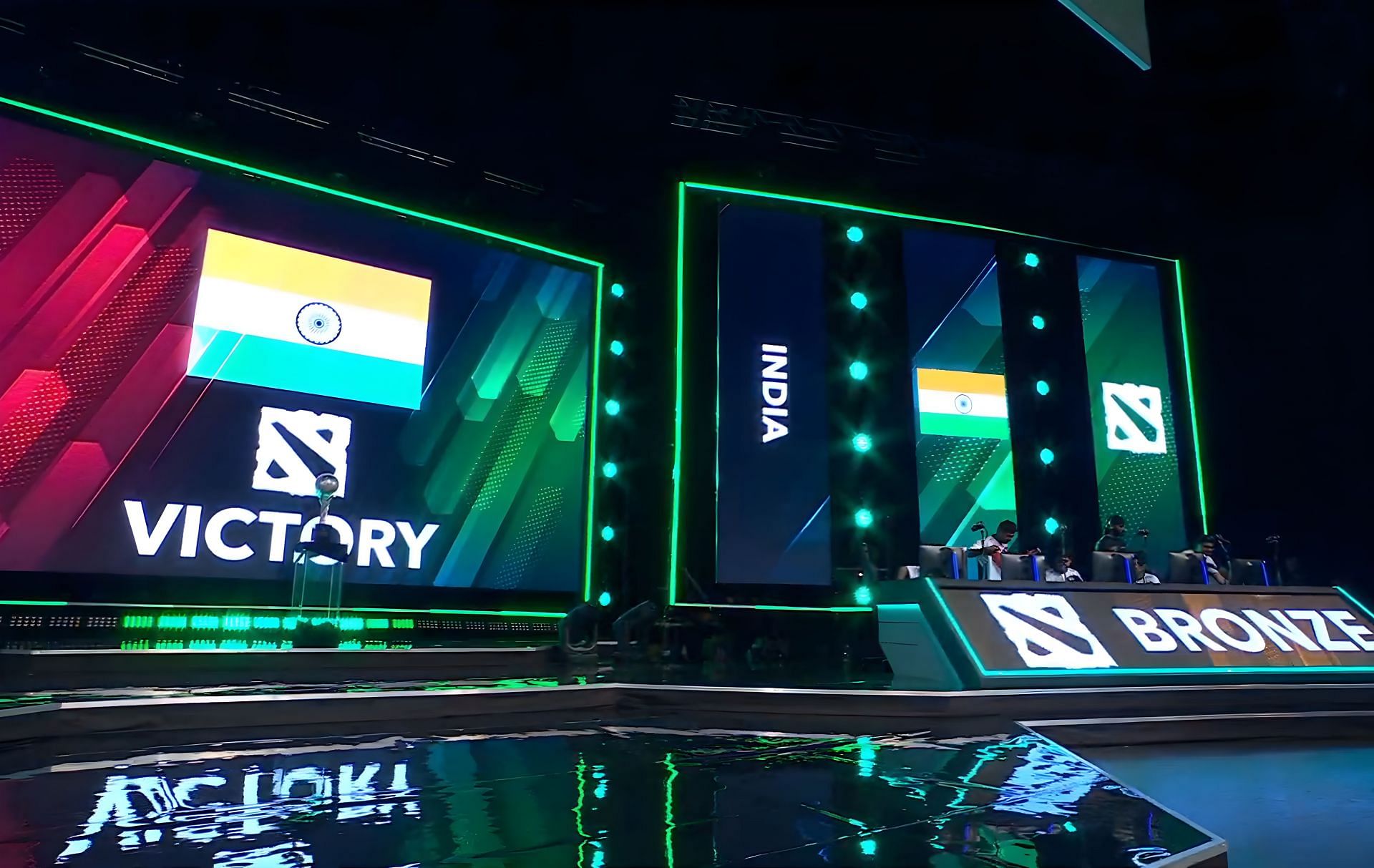 Indian DOTA 2 team for the first-time marks history by bagging a bronze medal at Commonwealth Esports Championship 2022 after beating New Zealand in the 3rd place match. Team India defeated Wales in the earlier stages but lost to Malaysia in the semi-finals by which they were placed in the run for bronze against New Zealand. The team played flawlessly in the decider series and dethroned New Zealand in a Best-of-3 match with a 2-0 score line and brought the bronze medal home.
Congratulations Team India for clinching the win for DOTA 2 (Open) Bronze Decider match in #CEC2022. 🎉🥉@esfindia @British_Esports@thecgf#worldconnected #esports #CommonwealthSport pic.twitter.com/bJANKOuPlh

— Global Esports Federation (@GE_Federation) August 7, 2022
The first-ever Commonwealth Esports Championships is organized by Commonwealth Games Federation in the partnership with Global Esports Federation and is backed up by British Esports Association. It is a multi-national tournament in which three esports titles, namely, Rocket League, DOTA 2 and Football were included. India has partaken in the first two titles, but in a turn of events, the Rocket League team did not qualify for the playoffs. The team comprised Hargun Singh, Sandeep Sahani and Rushil Reddy. However, Dota 2 team have made the Indian fans proud as they are coming home with a Bronze medal.
DOTA 2 Team from India Beat New Zealand to win Bronze Medal at Commonwealth Esports Championship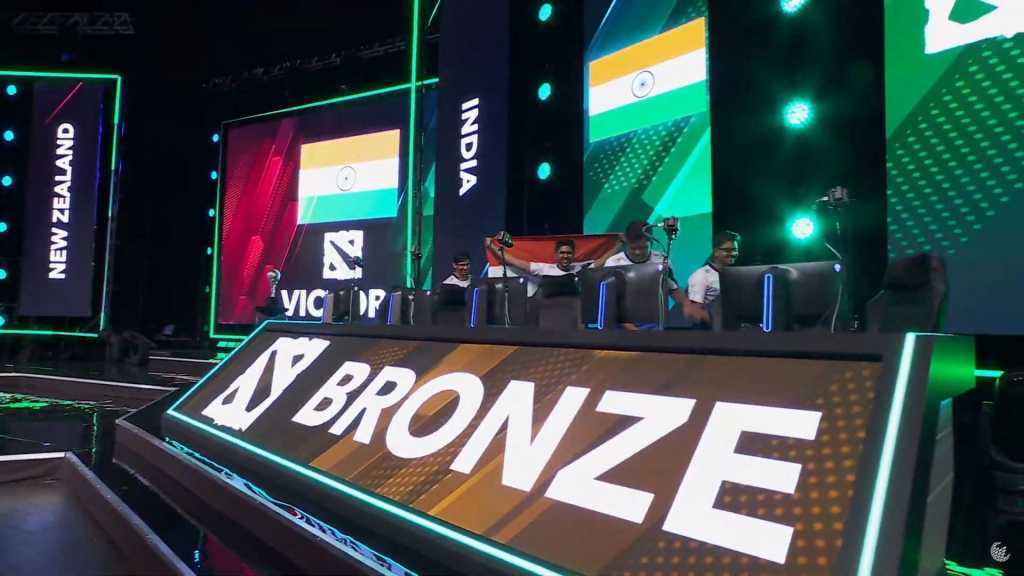 India was then pitted against Malaysia in the semifinals, where it ended up losing, and was then matched up against New Zealand for the bronze medal.
We are the Champions, history written by this amazing team.

Bronze Medalists 🏅#esports #TeamIndia🇮🇳 #indianesports #dota2 #esportsathletes #sports #videogames @narendramodi @AmitShah @ianuragthakur @KirenRijiju @WeAreTeamIndia @IndiaSports @INOXMovies @MandehaJ pic.twitter.com/1kw3Xylup5

— Esports Federation of India (@esfindia) August 7, 2022
The Indian DOTA 2 team, which included Moin Ejaz, Ketan Goyal, Abhishek Yadav, Shubhnam Goli, and Vishal Vernekar, faced New Zealand in a Best-of-3 match for bronze. India won the series 2-0 scoreline against New Zealand and won Bronze Medal for India.
India overtook the first game, resulting in an easy victory for the team. The 2nd game began with New Zealand holding a slight edge in terms of kills and economy, but an equitable state was accomplished by the midgame. Team India eventually made things in their favour and won the second game, as well as the bronze medal.
The Indian DOTA 2 team performed commendably all through the tournament, kickstarting the event with a win in their first match against Wales 60-15 to advance to the semi-finals. After losing there, they had to settle for the bronze medal, but the team stepped up and won it on the big stage. As esports is a demonstration event at the 2022 Commonwealth Games, the medal will not be considered in the official tally.