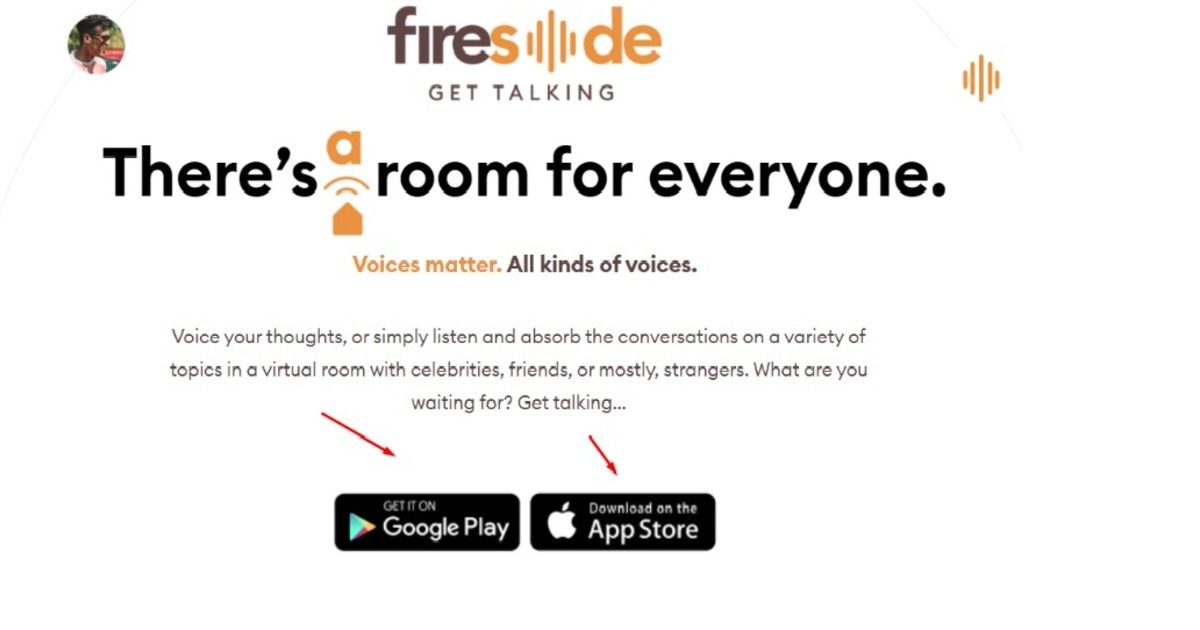 Homegrown short video company, Chingari, today announced an audio-only social media app meant to take on billion dollar startup Clubhouse. The company's new app is called Fireside and will be available on both iOS and Android smartphones. The app is a near replica of Clubhouse and emulates the logo of Twitter's Spaces platform, which is another audio-only social media that's based on Clubhouse. Unlike Spaces and Clubhouse though, Fireside will be available in both English and Hindi, making a play for the growing vernacular space in India. "Fireside enables users to listen to the voice of their loved ones by bridging emotional gaps, leaving them emotionally touched and connected, with a keen focus on building rich communities, fireside aims to cater to the Indian market with clubs and groups that are tailored to suit local needs and sensibilities," said Sumit Ghosh, CEO & Co-Founder, Fireside.
Fireside continues Chingari's tradition of trying to take advantage of burgeoning markets. Chingari itself was created to take advantage of the growing short video market, though it has faced tough competition from other short video apps in the market, and some say it may have already lost in that space. Fireside obviously tries to take advantage of the growing audio-only social space, which has been gaining steam globally. Clubhouse itself has grown to over a billion dollars in valuation in less than a year, while Twitter announced its own version of the app, and Facebook is preparing to launch various audio features in 2021 as well.
Further, while Chingari claims that Fireside is the first audio-only social media app in India, that may not be completely true. An app called Leher, which also deals in video, has also been promoting features similar to Clubhouse for a while now. Of course, Leher hasn't seen much traction either. 
The short video company had raised $13 million last month, in a fresh round of investment. The investment came from Bollywood actor Salman Khan, supported by others in the venture investment space. Chingari claims to have over 50 million users on its platform, which is less than half of the users TikTok had in India at its peak.