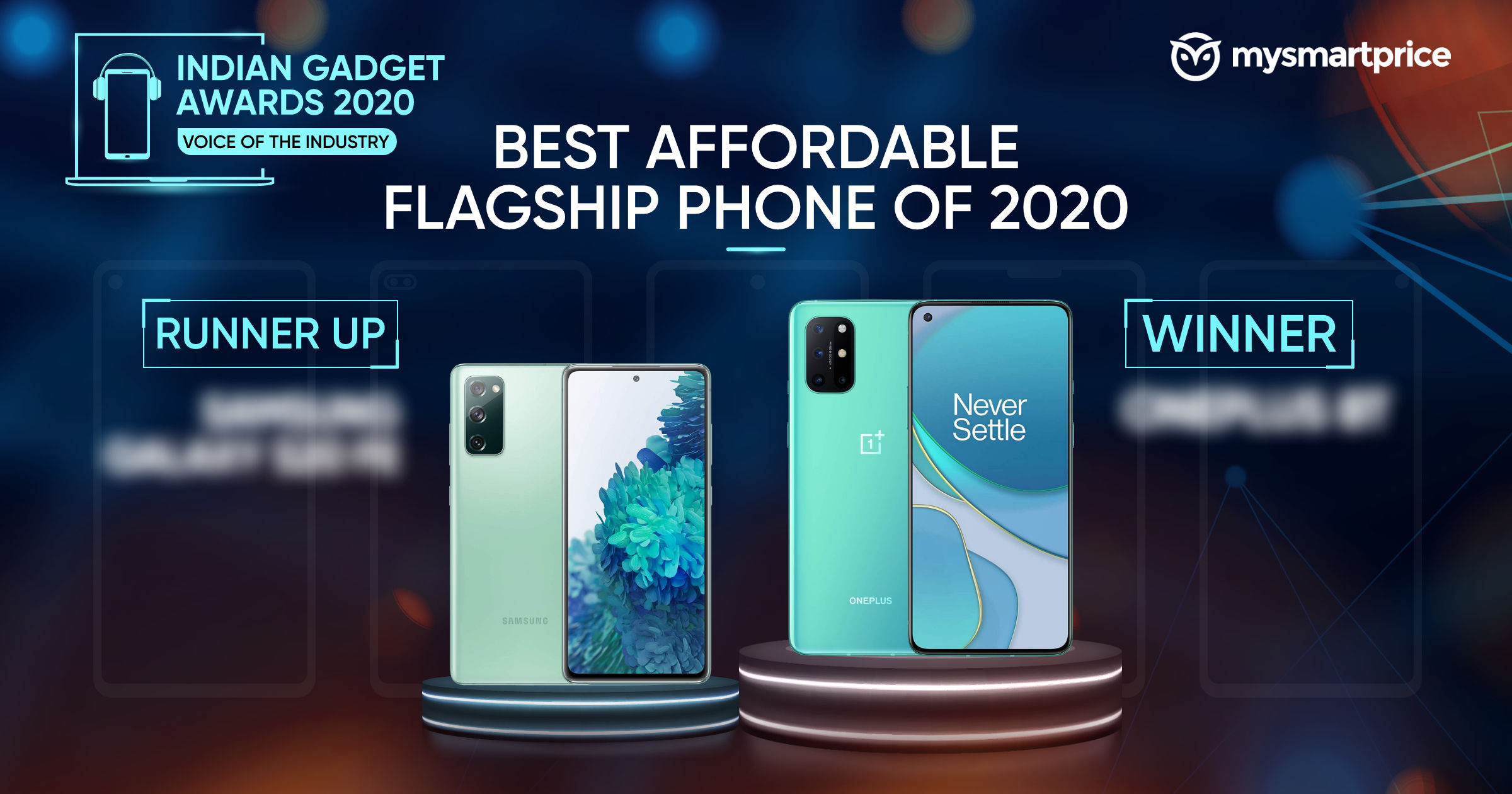 With flagship smartphones getting way too expensive thanks to increased taxes and a raging pandemic, it's the affordable flagships that launched back to back in 2020 that filled the vacuum. And this time, it wasn't just a OnePlus show. The hotly contested affordable flagship segment had contenders even from premium flagship makers like Apple and Samsung. Xiaomi too joined the flagship club once again in India in 2020 and overall, this was one of the most hotly contested segment. Here's our winner and runner up for the Best Affordable Flagship Smartphone Award for IGA 2020. But first, let's take a look at the nominations —
Nominees for Best Affordable Flagship Smartphone of 2020 for the Indian Gadget Awards 2020:
OnePlus 8T
Xiaomi Mi 10
Realme X50 Pro
Samsung Galaxy S20 FE
iPhone SE 2020
Xiaomi Mi 10T Pro
Best Affordable Flagship Smartphone of 2020 – IGA 2020 Runner Up: Samsung Galaxy S20 FE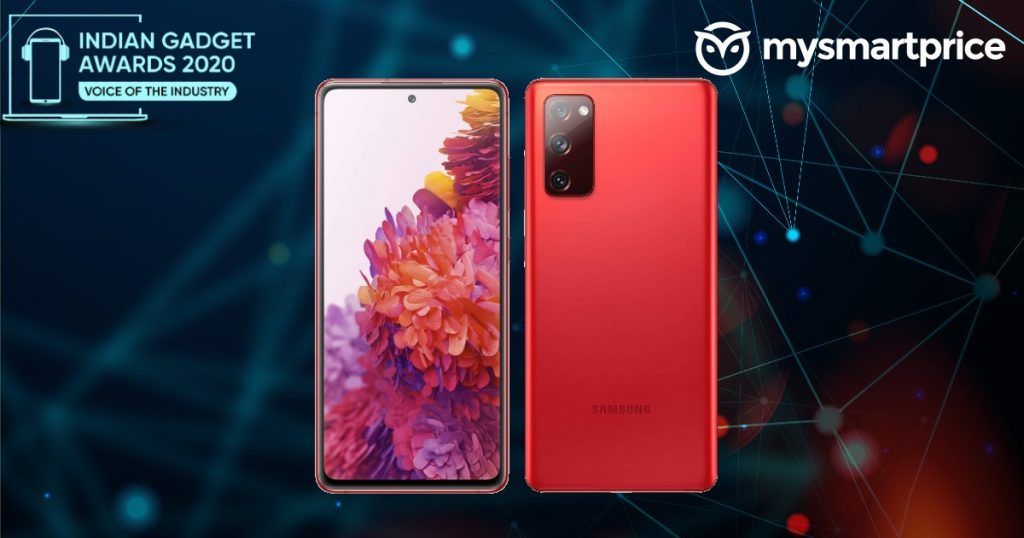 The Samsung Galaxy S20 FE would have won the award if not for marginally lower performance due to Samsung sticking to using its own Exynos SoC in this affordable flagship. Nevertheless, the Samsung Galaxy S20 FE packs in the fan-favourite features of the S20 series, offering a great mix of good camera performance and overall usability. The price of the flagship being not too high helped with moving volumes of this smartphone, and we have an inkling Samsung may have sold more units of the Galaxy S20 FE than any of the premium Galaxy S20 flagships.
Best Affordable Flagship Smartphone of 2020 – IGA 2020 Winner: OnePlus 8T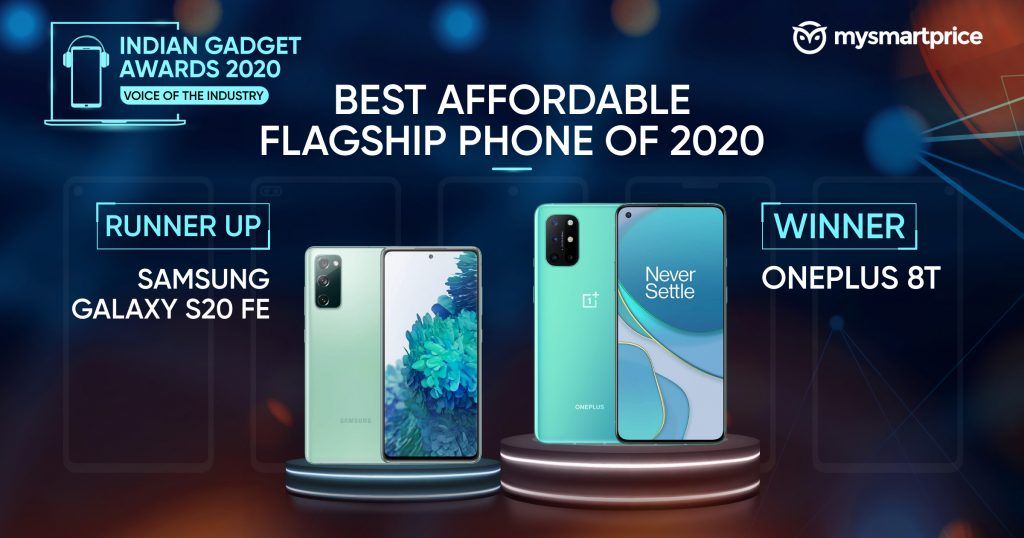 The awkward middle child proved to be the best among many options launched this year. Sitting flush between the low-cost OnePlus 8 and the premium OnePlus 8 Pro, the OnePlus 8T fought tooth and nail against the likes of the iPhone SE 2020 and the Mi 10 to come out on top in our 30-member jury vote. And for good reason. With flagship hardware that includes the Snapdragon 865, up to 12GB RAM and 256GB UFS 3.0 storage, the OnePlus 8T is blazing fast. The OxygenOS 11 UI based on Android 11 makes it even better for power users, and the camera, though leaving a lot of scope for improvement, complimented the raw performance quite well.