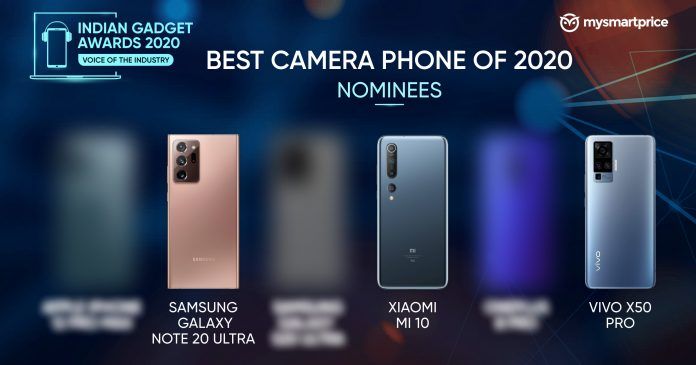 It's been years that we've been hearing that smartphones will replace DSLRs. While that future is still some time away, smartphones in 2020 got dangerously close to offering at least some of the advanced features professional photographers demand from their camera.
We're talking an actual gimbal-system for stabilisation, Dolby Vision video capture, smooth zoom, and ultra high resolution with incredible details and dynamic range. The best smartphones of 2020 weren't just fast computers, they were formidable camera systems capable of delivering crisp photos in nearly every situation.
And to commemorate those achievements, these are the nominations for the Best Camera Smartphone for the Indian Gadget Awards 2020 –
Nominations for the Best Smartphone for the Indian Gadget Awards 2020
iPhone 12 Pro Max
Samsung Galaxy Note20 Ultra
Samsung Galaxy S20 Ultra
Xiaomi Mi 10
OnePlus 8 Pro
Vivo X50 Pro
iPhone 12 Pro Max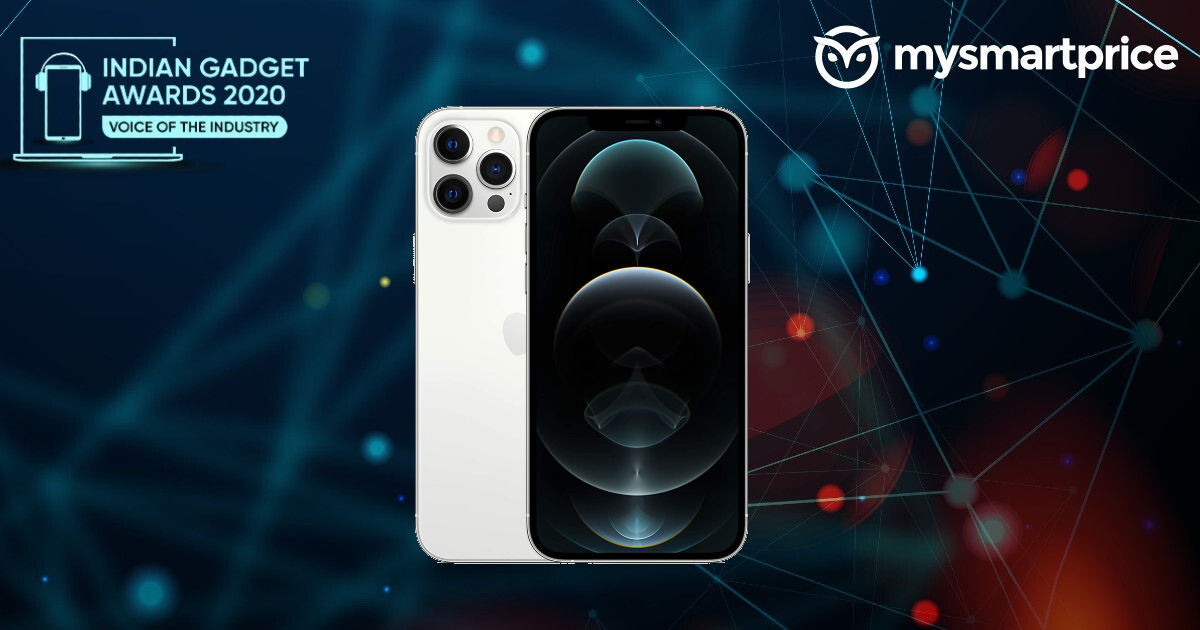 The iPhone 12 Pro Max perfects an already capable camera system by including a larger sensor, smarter algorithms, and a LiDAR sensor. All things combined, the iPhone 12 Pro Max takes stunning shots with a press of a button. But what makes this one our choice, and not the others? The larger image sensor combined with the LiDAR sensor on the 12 Pro Max significantly improves low-light performance. It's also able to push the ISO higher with sensor-shift stabilisation, and the telephoto lens can now achieve 5x optical zoom. Finally, the ability to capture Dolby Vision videos natively makes the iPhone 12 Pro Max the best choice for creative professionals.
Samsung Galaxy Note20 Ultra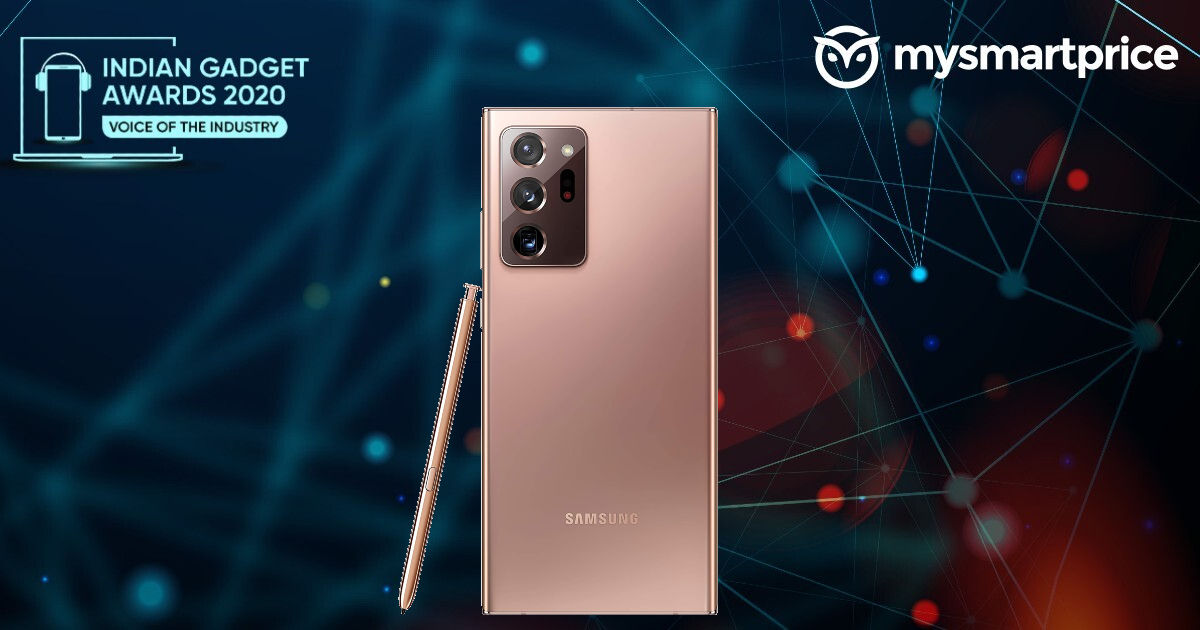 The Samsung Galaxy Note20 Ultra takes things to a higher level by using cutting-edge camera hardware. That includes a 108MP camera capable of dishing out 8K videos, smooth zoom, portrait videos, and 50X zoom. Actually, scratch the last bit. That's more of a gimmick. But even so, the Note20 Ultra is a formidable camera in your pocket that can be used to shoot anything at any time of the day (and night). It shoots in HDR with dynamic tone mapping and can even notch up the frame rate to 960FPS for crisp slo-mo videos. And then there is the S Pen that doubles up as a remote shutter and even supports hands-free gestures. For an Android smartphone user, it can't get better than the Samsung Galaxy Note20 Ultra.
Samsung Galaxy S20 Ultra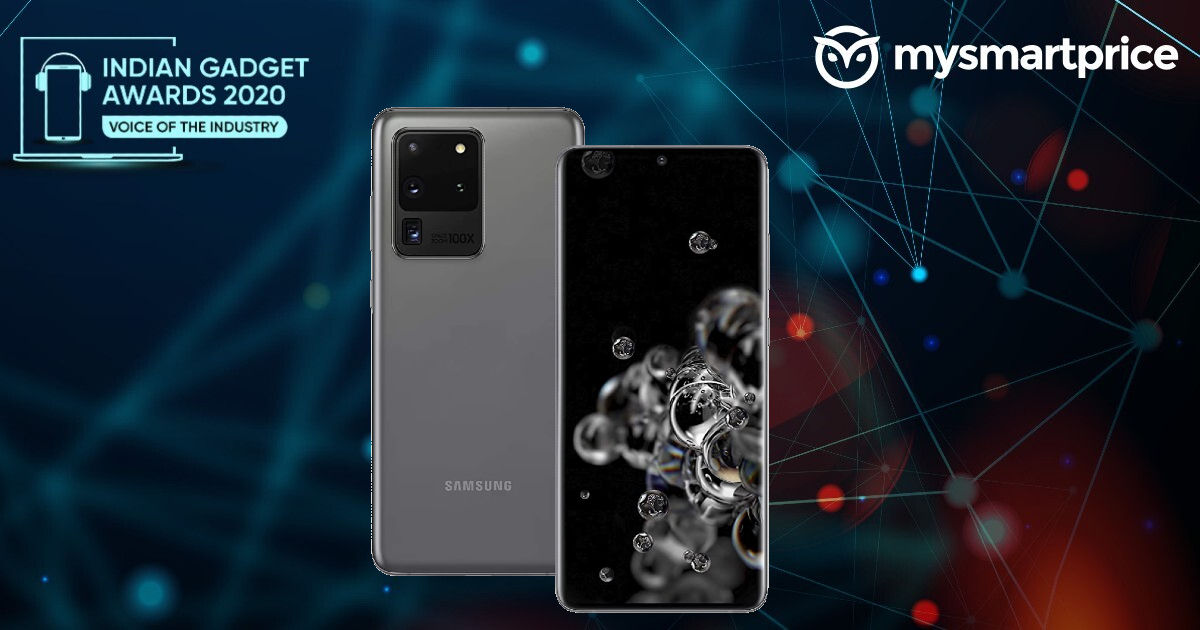 The Samsung Galaxy S20 Ultra takes a similar approach as the Note20 Ultra, but includes another 48MP telephoto camera in the mix. This too comes with the 108MP camera that generates incredible details in photos shot in the day, while its night the camera performs 9-in-1 pixel binning to greatly improve low-light shots. There's 100X hybrid zoom but you'll mostly be happy with just zooming up to 10X, and a 40MP selfie camera there's a capable camera in your hands for vlogging. Oh, and this too can shoot in 8K resolution!
Xiaomi Mi 10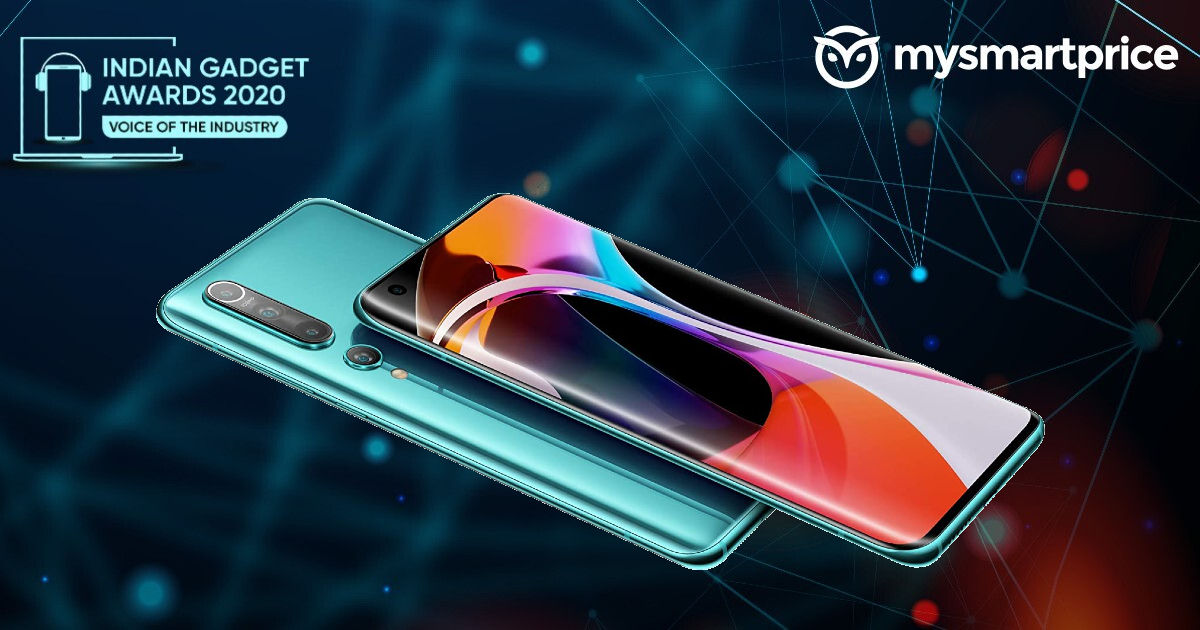 The Xiaomi Mi 10 was a flagship from Xiaomi's stable after a long time in India. And with it, came the 108MP camera but at a far more affordable price than the Samsung flagships. Not that there's much loss in quality. In fact, Xiaomi applied its own finetuning algorithms to make photos appear a lot more vibrant with excellent colour gradients and detail. In low light, the 108MP camera performs pixel binning and multi-frame noise reduction to output decently sharp photos. But what we really liked was the smartphone's video shooting capabilities. The Mi 10 comes with a full-fledged Pro Mode for videos where you can control just about everything from the exposure, shutter speed, white balance, and perform focus and exposure peaking. For creative professionals, the Mi 10 gives ample reasons to love the camera, and this list of nominations would not have been complete without it.
OnePlus 8 Pro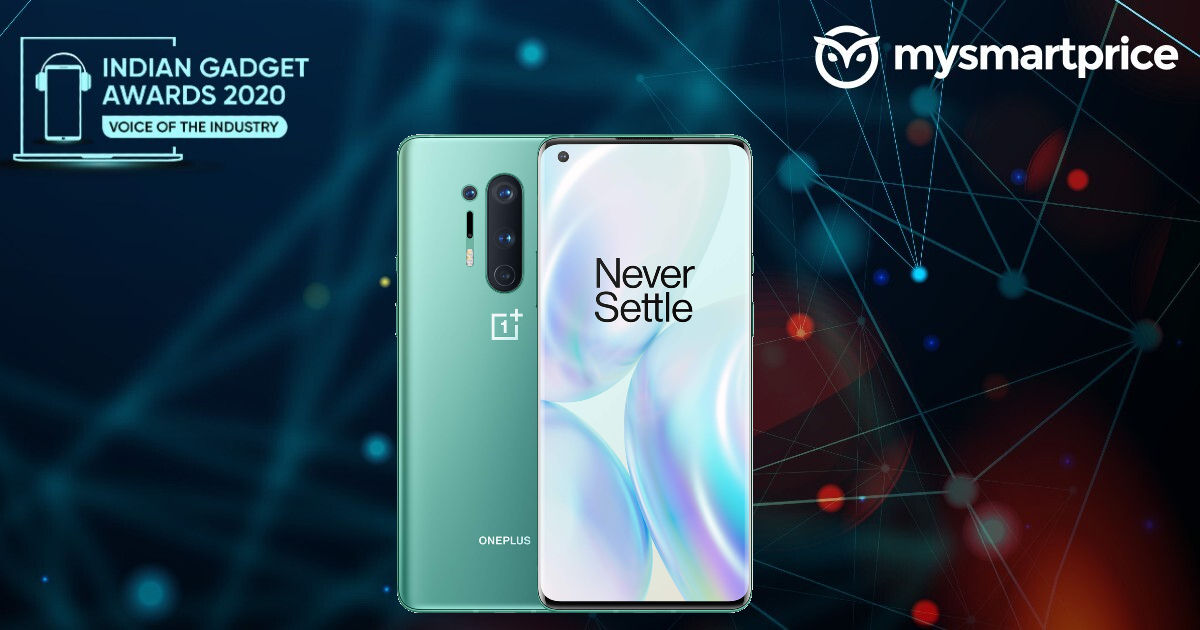 The OnePlus 8 Pro does well by using high-resolution image sensors for both wide and ultrawide photos, creating far better consistency between the two popular shooting modes that most Android smartphones struggle to do. The 8 Pro also uses a significantly larger sensor in the primary camera, resulting in brighter, more detailed low-light shots. OnePlus also finally gave in to AI algorithms to improve the JPEG output. For video, the 8 Pro rocks native HDR shooting, portrait videos, as well as 120FPS slo-mo recording. Most features in the OnePlus 8 Pro aren't at the bleeding edge, but it's the behind-the-scenes finetuning to the colour fidelity that makes all the difference when shooting with the 8 Pro.
Vivo X50 Pro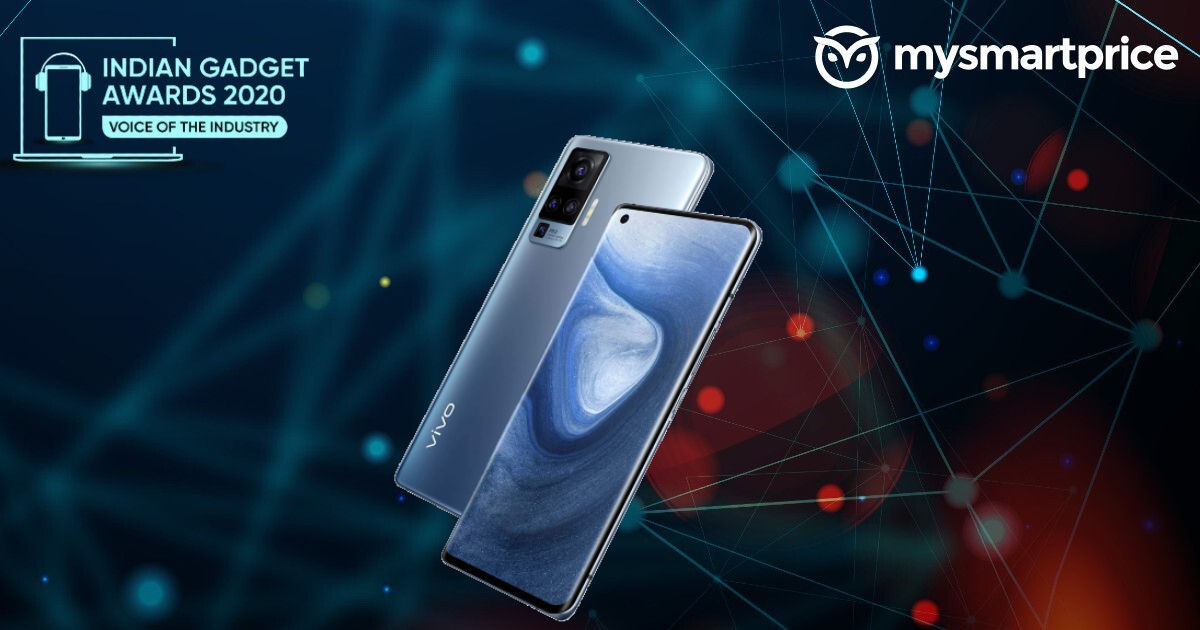 The Vivo X50 Pro should get full marks for innovation. No one else thought of using an actual gimbal setup to stabilise the primary camera, and the results are better than what most professional cameras can do without a dedicated gimbal. This is a smartphone tailor made for video professionals. Pans and tilts from the Vivo X50 Pro look straight-up professional, and we had a hard time making out which is shot with a gimbal, and which is shot using the Vivo X50 Pro. The photos too come out quite nice. There's ample details, sharpness and the dynamic range is a little bit on the higher side. There are also some fun filters to play around with, but it's really the stable output from the primary camera that compelled us to include the Vivo X50 Pro as a nominee for the Best Camera Phone of 2020 award.
Thanks for reading till the end of this article. For more such informative and exclusive tech content, like our Facebook page