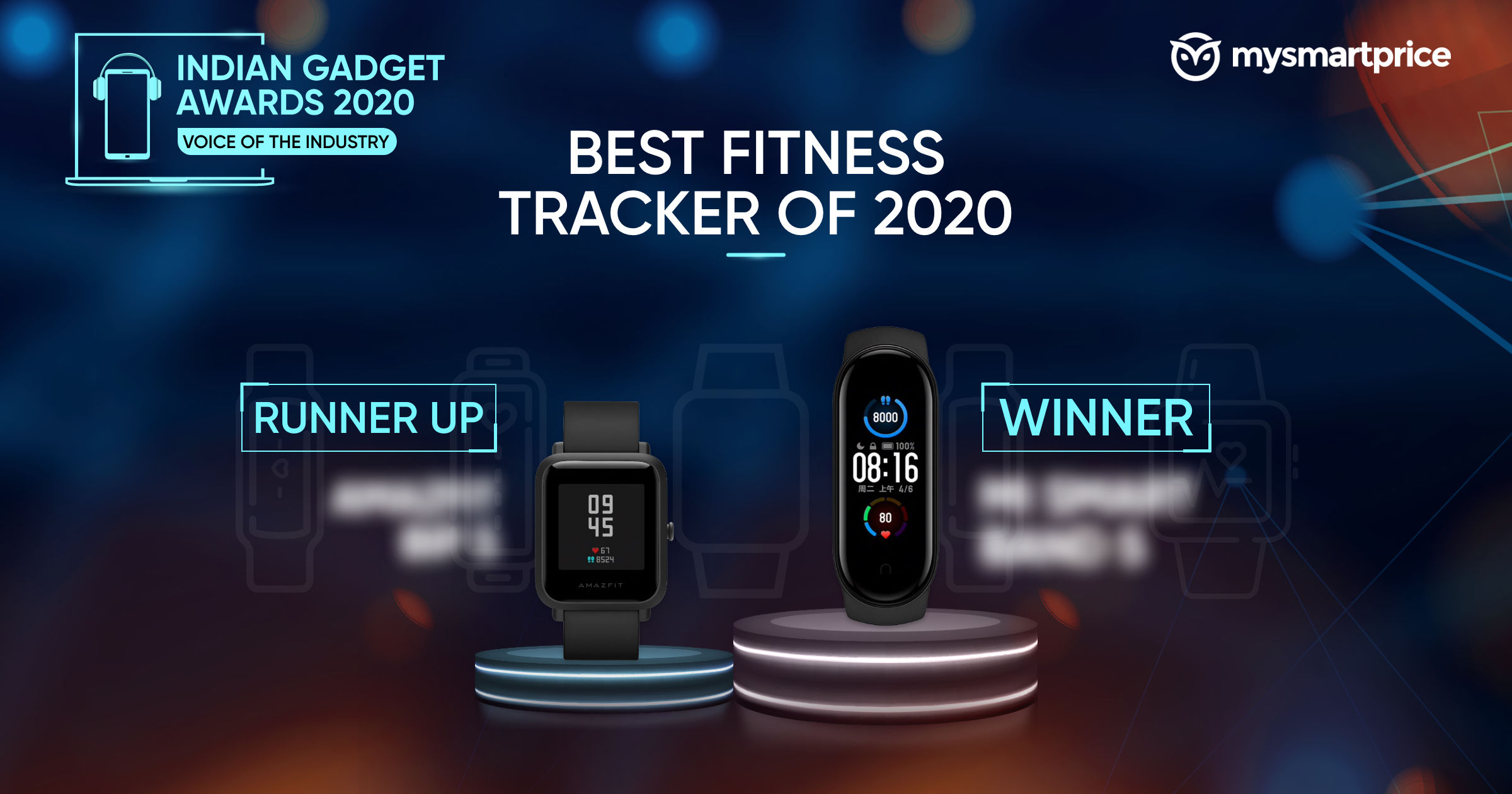 The year 2020 made us health enthusiasts. This is primarily because most of the time we ended up staying at home and losing the active lifestyle we had earlier. So, in order to maintain the level of fitness, people started relying more on fitness bands. The fitness trackers have helped us for reaching our goals to be fit even if we are staying at home. Brands like Xiaomi, Honor, Fitbit, Amazfit, and more brought some interesting fitness bands to the market that offered extra features apart from the regular fitness parameters.
Some of the fitness band also helped to track blood oxygen saturation, while the heart rate sensor and sleep tracking become standard features. That being said, in this sea of options, only a few of them have managed to make a cut. We nominated some of the fitness trackers recently and our panellists have finally decided which is the best of the best. However, we reveal the winner, let's quickly recap the nominees:
Nominees for Best Fitness Tracker of 2020 for the Indian Gadget Awards 2020:
Xiaomi Mi Smart Band 5
Goqii Vital 3.0
Samsung Galaxy Fit 2
Fitbit Charge 4
Amazfit Bip S
Best Fitness Tracker of 2020 – IGA 2020 Runner Up: Amazfit Bip S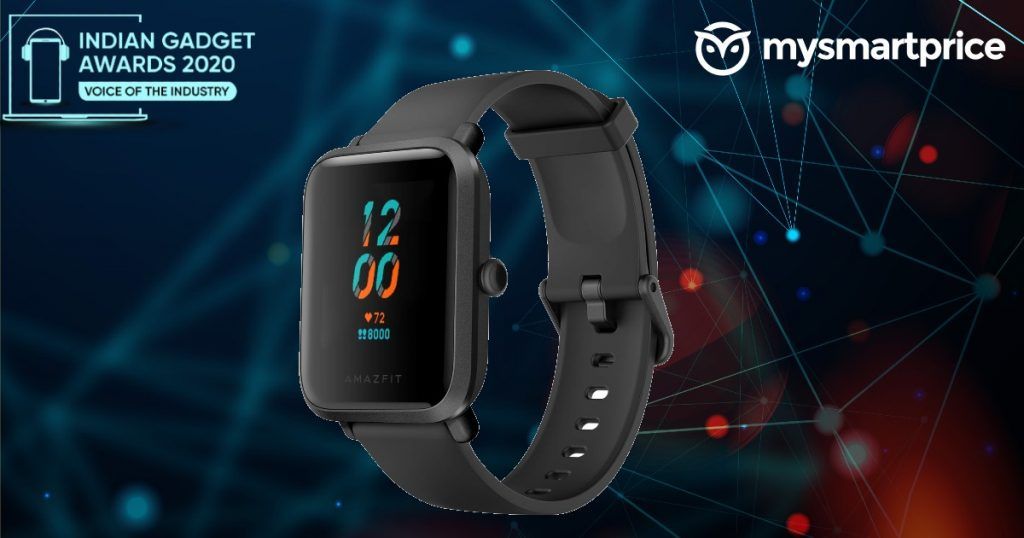 The Amazfit Bip S is yet another great fitness band cum smartwatch that was launched in 2020. The fitness tracker comes with some helpful features that helped it to be in the race of the best fitness tracker of 2020. The Bip S comes with GPS as well as GLONASS, meaning that the watch can help in location tracking. It also comes with 10 different sports modes. Plus, you also get an always-on display, which is a rarity in the fitness bands along with heart-rate monitoring, 30 days of battery life, and more. Overall, the Amazfit Bip S is the perfect mix of a fitness band and smartwatch.
Best Fitness Tracker of 2020 – IGA 2020 Winner: Xiaomi Mi Band 5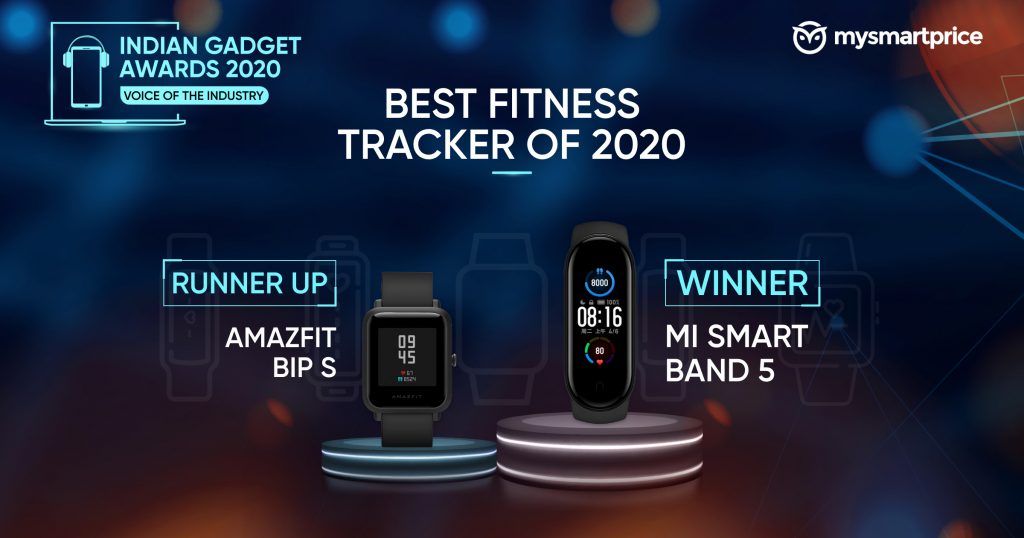 Xiaomi Mi Band 5 is the best fitness tracker of 2020. The smart band comes with all the features that you look in a fitness tracker. The company has added an AMOLED colour display, which looks crisp and the touch gestures are pretty smooth. You also get 11 different professional modes that help you to track different exercises. Moving on, the fitness band also keeps a track on heart-rate, stress levels and menstrual cycles, which is a great thing. This coupled with an affordable price tag and reliable battery life makes it the Fitness Band of 2020.