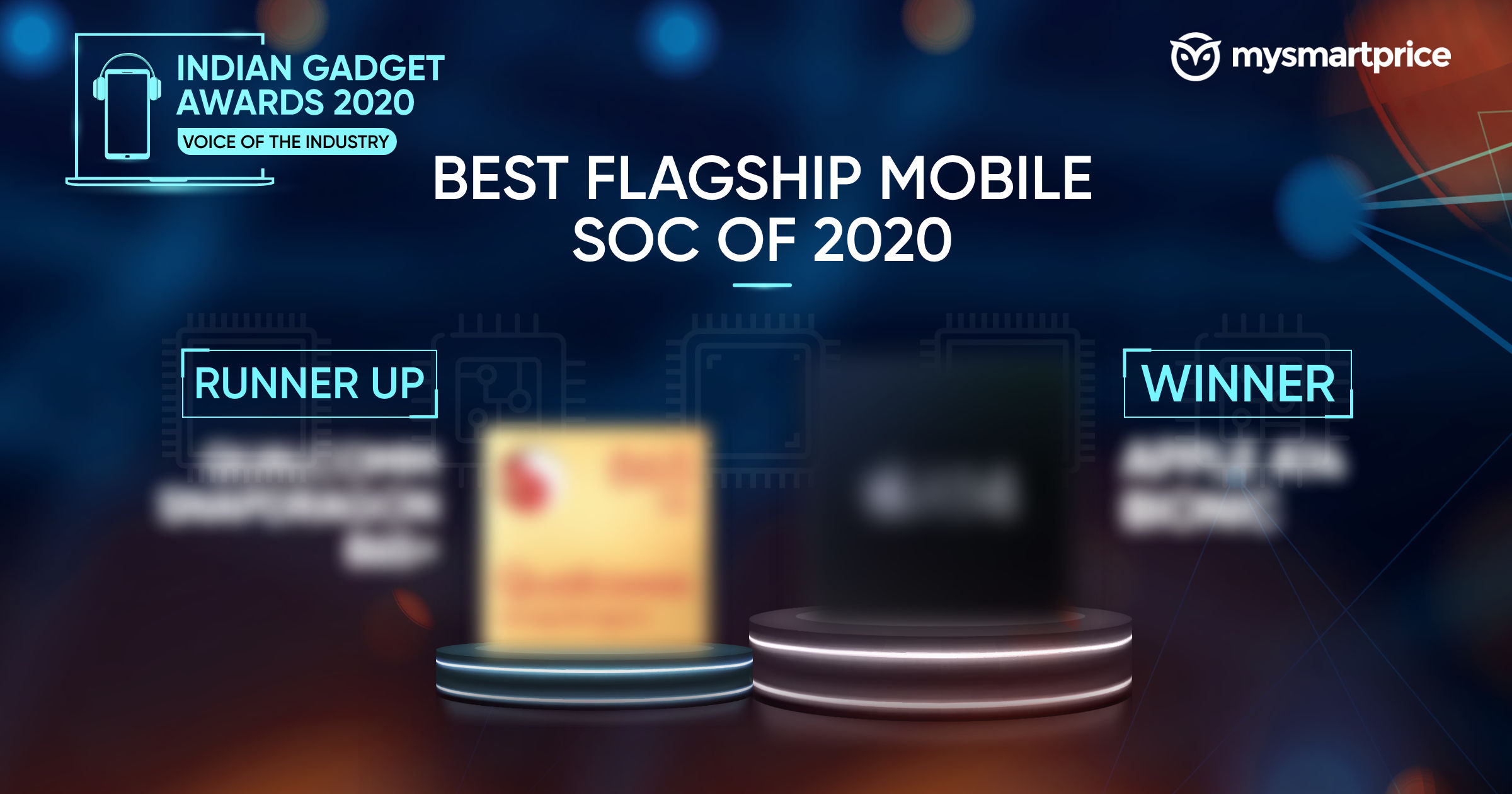 More than anything else, one of the key factors of a smartphone's success in India is the chipset that powers it. A bunch of SoC designers battle it out every year, launching chipsets for both budget and mid-range smartphones. While Apple makes SoCs exclusively for its own iPhones, Qualcomm, MediaTek and Samsung has the lion's share of the market, supplying chipsets to Android devices. In 2020, the battle was hard fought between Apple and Qualcomm in the premium segment, while the budget and mid-range segment was driven primarily by MediaTek. And each SoC had something good to offer. From support for high-refresh rate displays, high-resolution cameras, the latest CPU cores, multi-core GPUs and more, these SoCs are the heart and soul of smartphones. Now before we get on to the winner, let us look at the nominees –
Nominees for Flagship Mobile SoC of 202 for the Indian Gadget Awards 2020:
Qualcomm Snapdragon 865+
Samsung Exynos 990
Apple A14 Bionic
Best Flagship Mobile SoC of 2020 – IGA 2020 Runner Up: Qualcomm Snapdragon 865+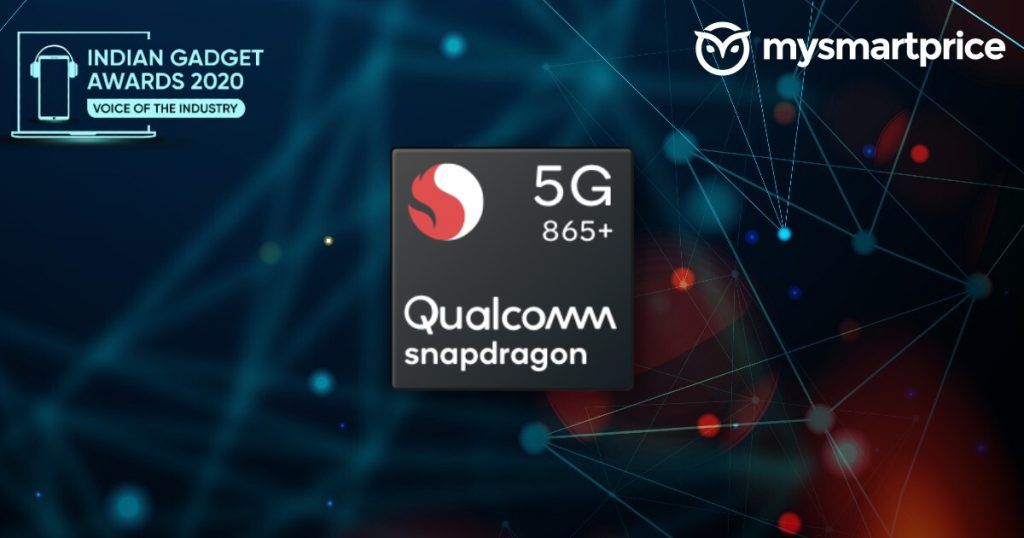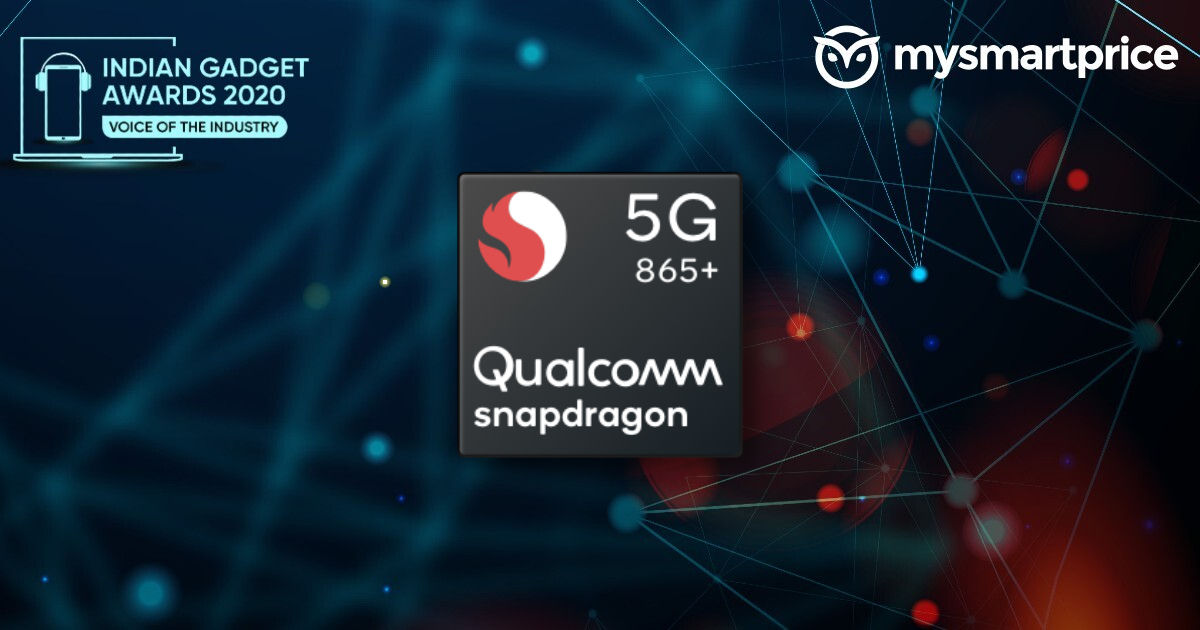 Always close on the heels, but never quite surpassing Apple, Qualcomm is the only one that poses a realistic challenge to Apple and the speed-binned Snapdragon 865+ comes dangerously close. Although it featured only in a handful of devices this year, the Snapdragon 865+ rocks a turbo-charge prime core clocked higher than the regular Snapdragon 865, which gives it a boost in handling single-core workloads. The regular Snapdragon 865, on the other hand, was the kingmaker in the Android segment. All the devices that came powered by the flagship Snapdragon platform, were billed as top performers in the market – The OnePlus 8 Pro, Xiaomi Mi 10 and more were the ones to offer flagship performance, and boy did they impress us.
Best Flagship Mobile SoC of 2020 – IGA 2020 Winner: Apple A14 Bionic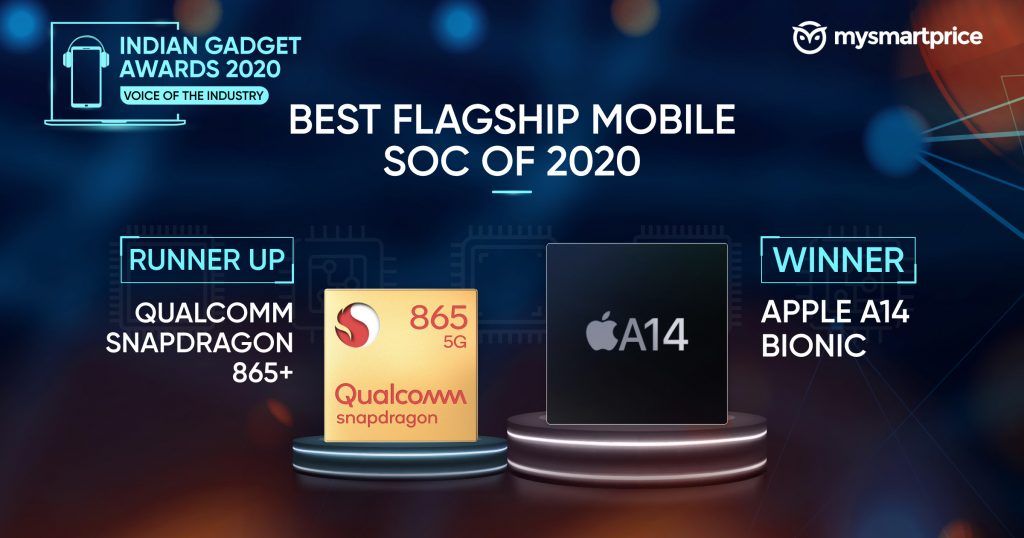 Apple A14 Bionic is a true pioneer in mobile silicon this year. Going 5nm before anybody else, the Apple A14 Bionic leaves everyone behind in raw performance on both CPU and GPU metrics. Powering the iPhone 12 Series and the iPad Air (2020), the A14 Bionic holds a generational advantage over the others. It consists of a six-core CPU, a four-core GPU and a 16-core Neural Engine, that delivers unparalleled performance, putting even the iPhone 12 Mini ahead of every other Android flagship launched this year. That makes it pretty clear why the jury chose the Apple A14 Bionic as the winner.