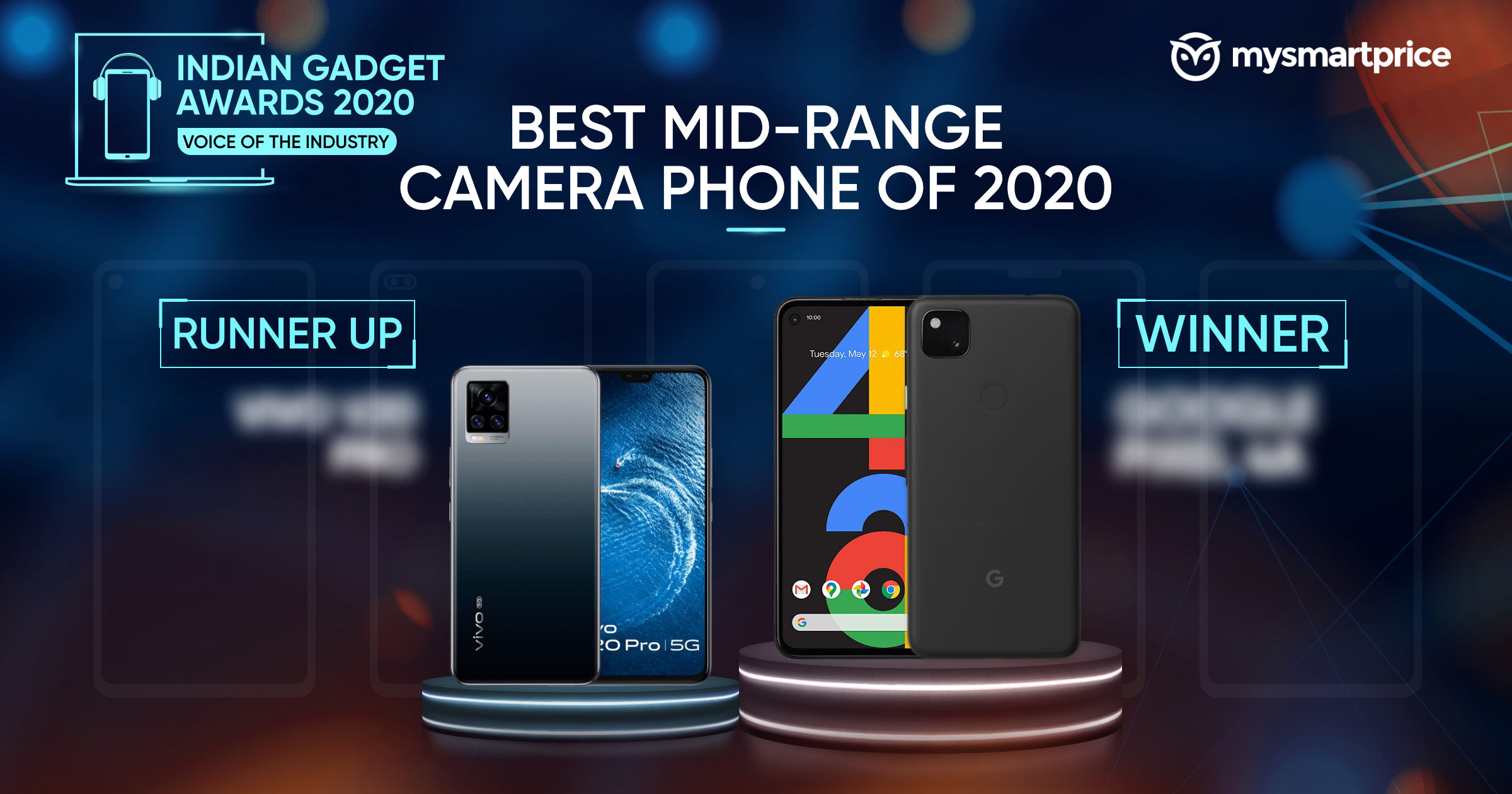 The year 2020 was all about introducing new camera technologies in India. Brands like OnePlus, Google, Vivo, Realme, and more burned their midnight oil to provide the best camera experience in the mid-range segment. From Vivo V20 Pro to Realme X3 SuperZoom and more, the smartphones in this segment brought new camera features like Eye AF feature and 60x digital zoom respectively.
Moreover, OnePlus Nord turned out to be the first smartphone from the company to feature six cameras. Google relied on its software-based machine learning algorithms with its Pixel 4a. It is true indeed that we have seen some great camera-centric smartphones in 2020. However, only one emerged as the clear winner to get the crown of Best Mid-Range Camera Phone of 2020. But, before revealing it, let's take a look at the nominees of the Best Mid-Range Camera Phone of 2020:
Nominees for Best Mid-range Camera Phone for the Indian Gadget Awards 2020:
OnePlus Nord
Google Pixel 4a
Vivo V20 Pro
Realme X3 Superzoom
Samsung Galaxy M51
Best Mid-Range Camera Phone of 2020 – IGA 2020 Runner Up: Vivo V20 Pro
The Vivo V20 Pro turned out to be the second-best camera-centric smartphone in the mid-range segment. The smartphone comes with one of the most advanced mobile camera systems in this segment with the start of the show being the Eye AutoFocus AF feature. The handset comes with dual selfie cameras and offers some interesting modes like 4K video, dual-view video mode, slo-mo selfie, Art Portrait mode, and more. The phone also comes with triple rear cameras that are capable of taking some stunning shots in different lighting conditions. The sheer level of different modes along with reliable camera performance makes it one of the best camera smartphones in the mid-range category.
Best Mid-Range Camera Phone of 2020 – IGA 2020 Winner: Google Pixel 4A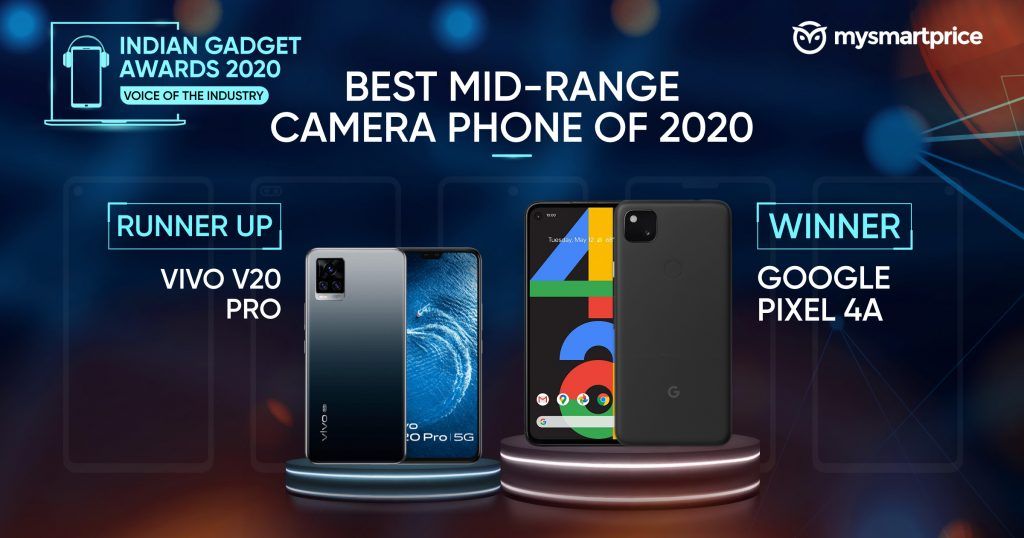 Google once again proved that you don't need multiple camera sensors to take excellent photos. The Google Pixel 4A is the perfect blend of great hardware and in-depth camera optimisations on the software level. At a time when many manufacturers are going with big 64MP or even 108MP camera sensors, the Pixel 4A employs a 12MP single camera that surpasses most of the competition. The photos clicked from this small wonder is consistent in almost every situation. Plus, the Night Sight present on the smartphone is probably one of the best you can find in the Android ecosystem. This coupled with the great edge detection in the portrait shots and Google's advanced machine learning algorithm delivers one of the most satisfying results.