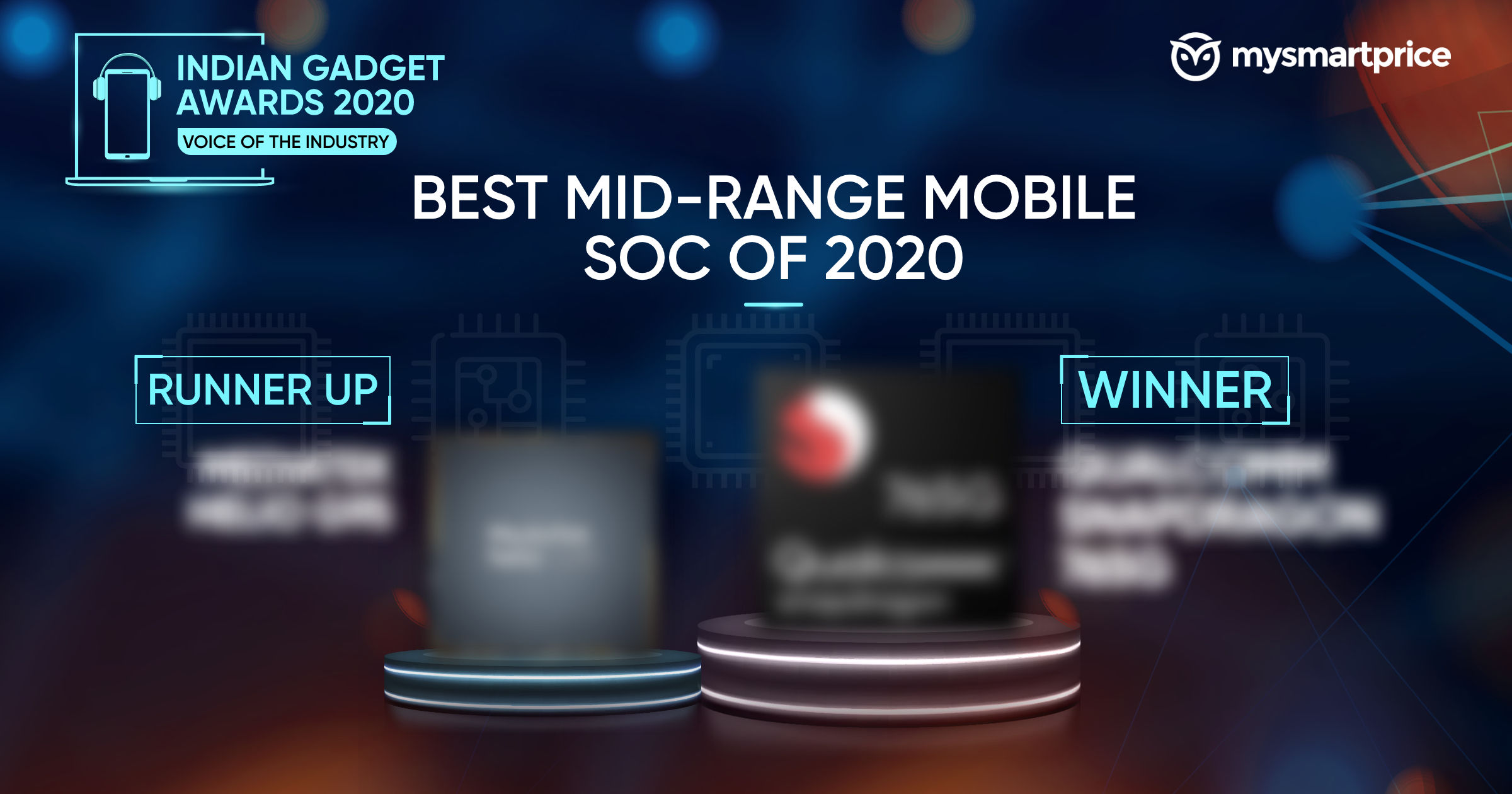 While the flagship segment still had Apple and Samsung to give stiff competition to Qualcomm, the mid-range segment was actually driven by MediaTek in 2020. The Taiwanese SoC designer became the most popular chipster maker for budget and mid-range smartphones. The company's Helio G-series was almost neck to neck in performance with the Snapdragon chips in this segment. That included the entry-level 7-series Snapdragon chips which features some of the flagship elements, especially to optimise mobile gaming and camera performance. These mid-range SoCs became the perfect platform for OEMs to innovate, bringing in industry-first features like 65W fast charging, 120Hz displays and more. And before we announce the winner, here's a look at the nominees –
Nominees for Best Mid-range Mobile SoC of 2020 for the Indian Gadget Awards 2020:
Qualcomm Snapdragon 765G
Qualcomm Snapdragon 720G
MediaTek Helio G95
Best Mid-range Mobile SoC of 2020- IGA 2020 Runner Up: MediaTek Helio G95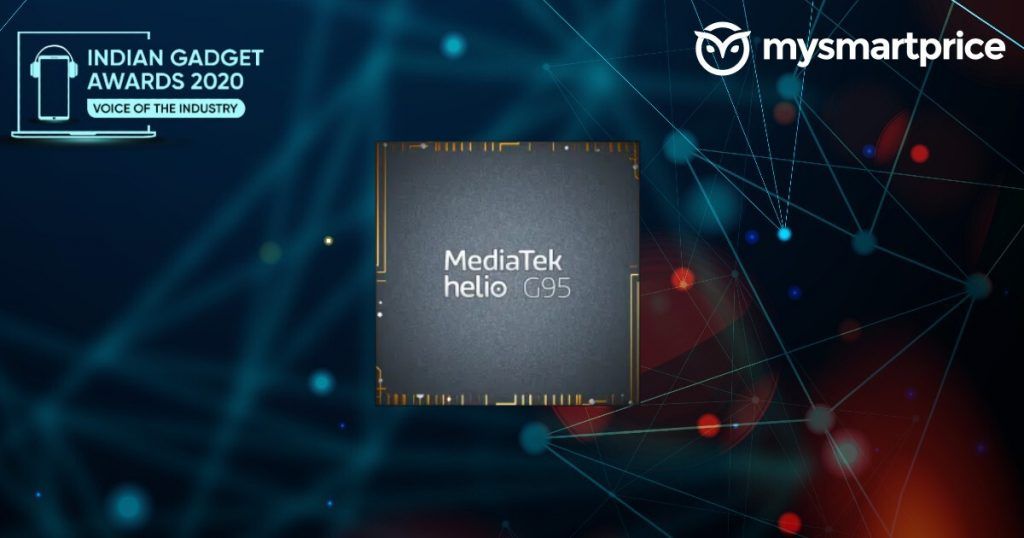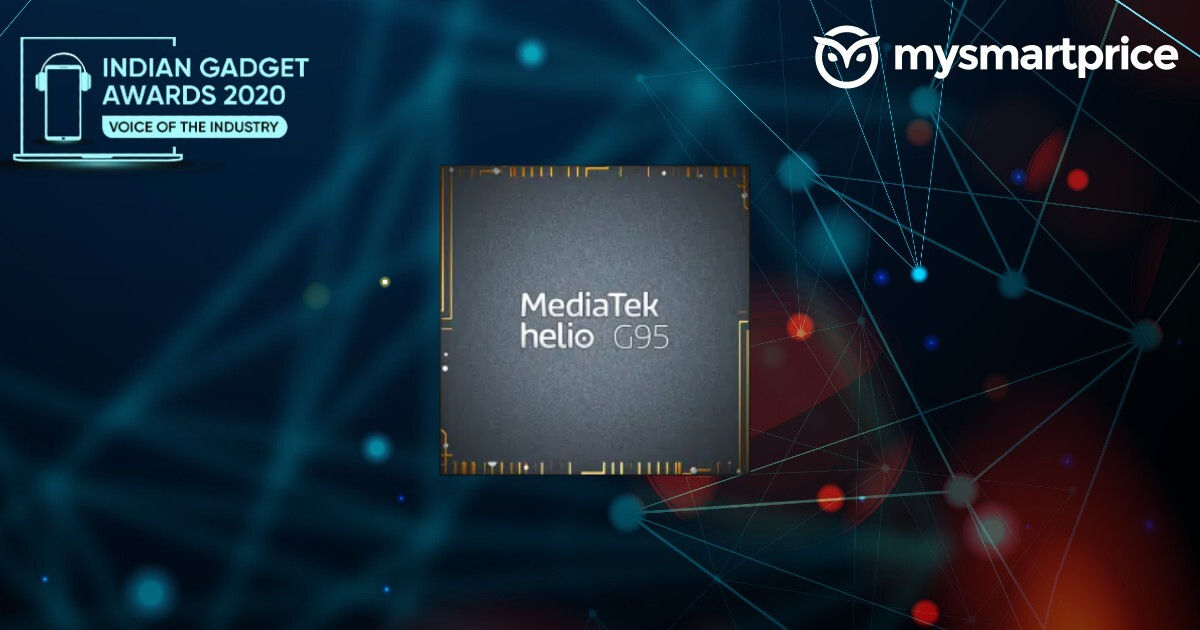 The Helio G95 represents the top tier of the gaming-centric Helio G-series SoC from MediaTek. These are high-performance mid-range chipsets particularly designed with mobile gaming in mind. As a result, all smartphones powered by the MediaTek Helio G95 including the Narzo 20 Pro and the Realme 7 handled games like Call of Duty: Mobile effortlessly. And for budget and mid-range smartphones, that's really all that matters these days. The G95 also features a powerful ISP to process data streams from 64MP rear camera stacks, delivering sharp output along with support for 65W fast charging.
Best Mid-range Mobile SoC of 2020 – IGA 2020 Winner: Qualcomm Snapdragon 765G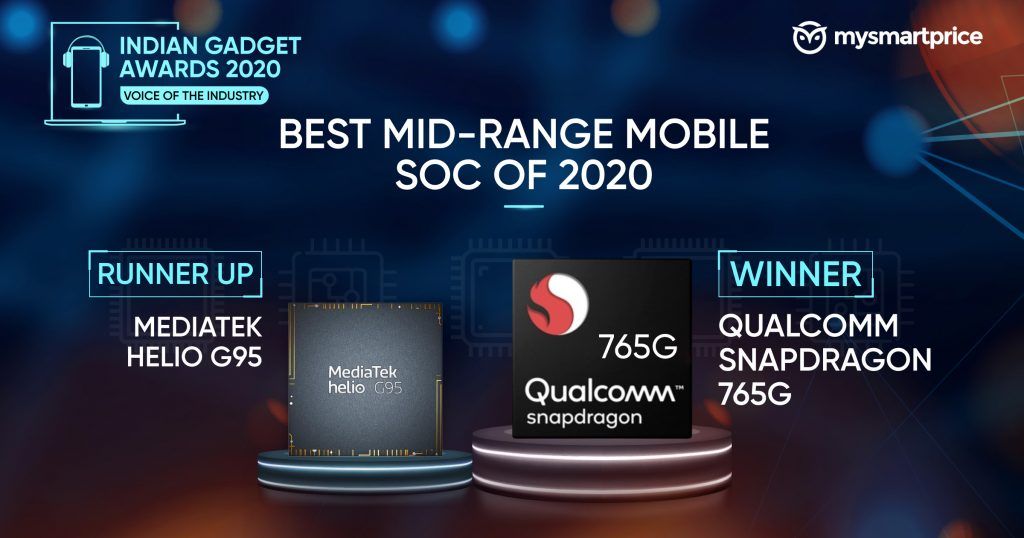 The Snapdragon 765G featuring in smartphones like the OnePlus Nord and the Vivo X50 Pro made a huge difference in mid-range smartphone performance in 2020. The chipset was launched alongside the flagship Snapdragon 865, and borrows a bunch of features from its more expensive sibling. That's always a good thing for you, the consumer, and the Snapdragon 765G offered fantastic real-world performance. Boot times, unlock speeds and app launch times got reduced significantly, and this is also future-ready with an integrated 5G modem inside. All the devices that the Snapdragon 765G powered proved to be a cut above the rest of the mid-range offerings, and that's the reason why the jury chose this as the winner of our Best Mid-range Mobile SoC of 2020.