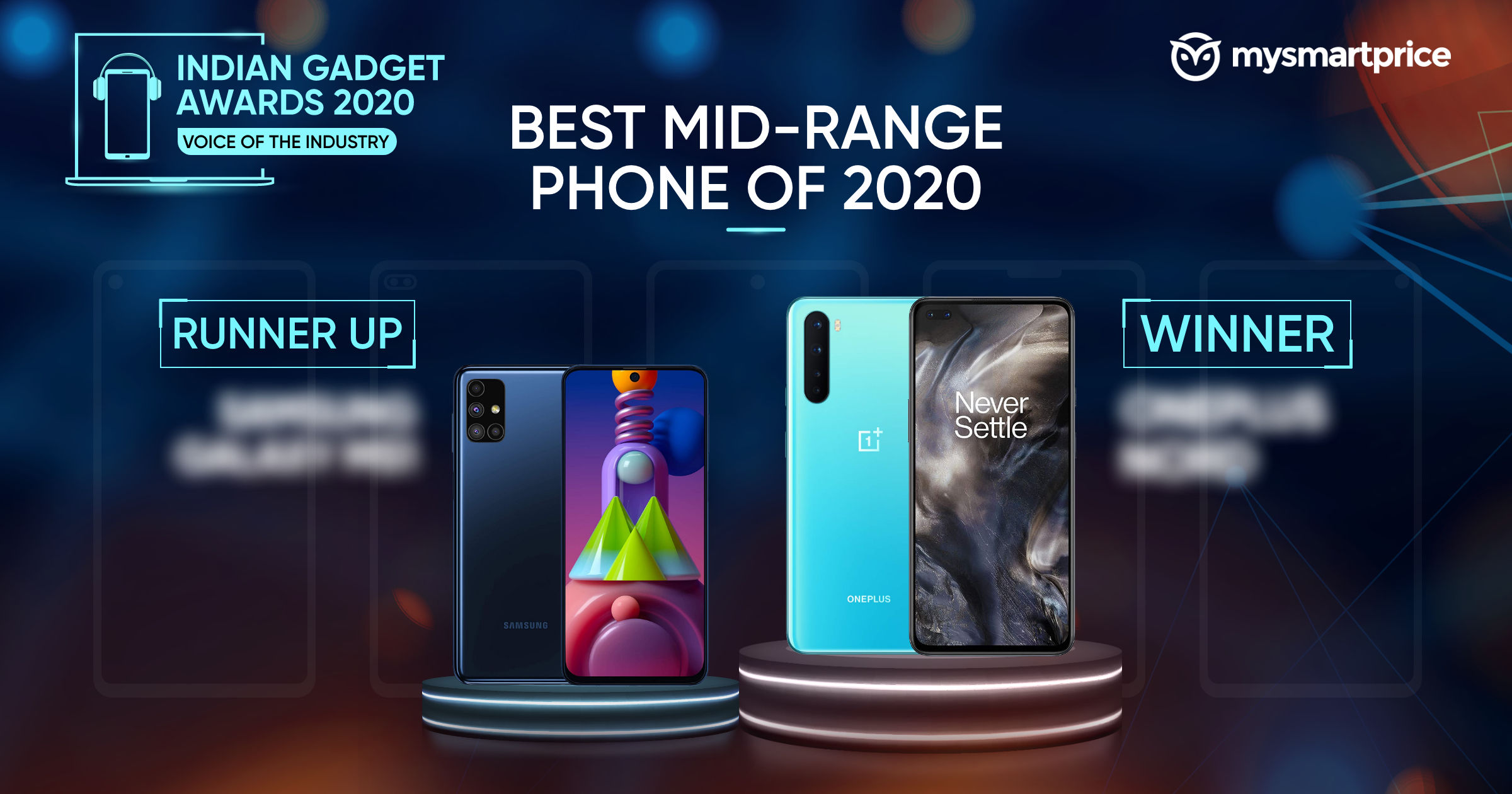 The mid-range segment was one of the most happening segments in 2020. We saw some big brands like Samsung, OnePlus, Vivo, and more competing against each other to be the top contender of the mid-range smartphone of 2020. Samsung introduced a slew of phones, though the Samsung Galaxy M51 emerges as the most promising phone from the company. The OnePlus Nord democratised the 5G revolution in the mid-range segment, while Vivo V20 Pro brought innovative camera features in the segment.
We recently revealed the nominations of the Best Mid-Range Phone for the Indian Gadget Awards 2020. The one-of-a-kind Gadgets Awards is the biggest in the industry as it unites 21 of the largest tech publications and YouTube channels in India to vote for the Best Mid-Range Phone of 2020. And it is, time to reveal the winner of this segment. However, let us first take a look at the nominees:
Nominees for the Best Mid-Range Smartphone for the Indian Gadget Awards 2020
OnePlus Nord
Google Pixel 4a
Vivo V20 Pro
Realme X3 SuperZoom
Samsung Galaxy M51
Samsung Galaxy A71
Best Mid-Range Phone of 2020 – IGA 2020 Runner Up: Samsung Galaxy M51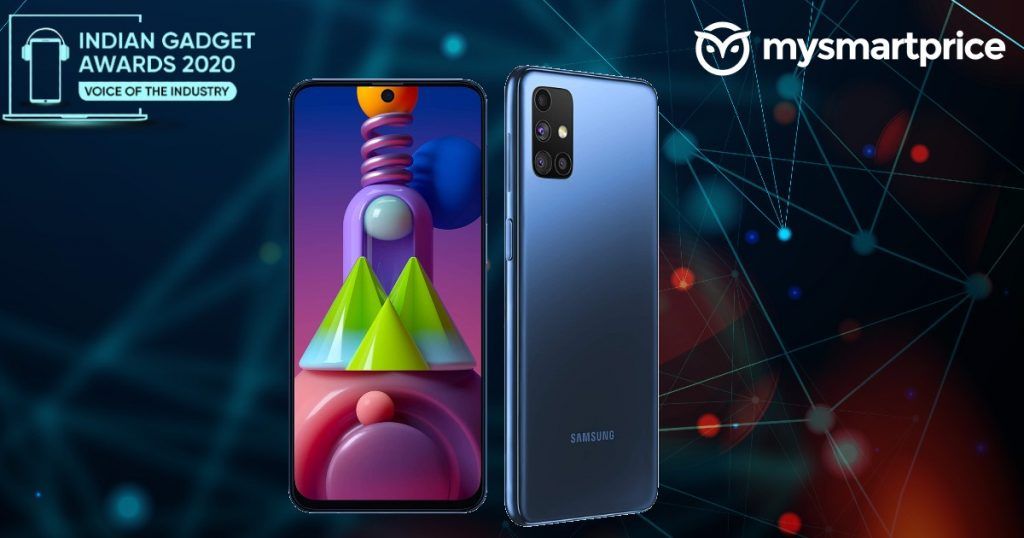 Samsung Galaxy M51 gave a stiff competition to the Winner of the Mid-Range Phone of 2020. The smartphone packs solid features, which makes it one of the best in the mid-range segment. Samsung added a whopping 7,000mAh battery that was a gamechanger. Moreover, the phone dons a sleek and lightweight design despite facing such a massive battery life. This coupled with 6.67-inch AMOLED display, 64MP quad-camera setup, 32MP selfie shooter and Snapdragon 730G SoC made it the wannabe smartphone under Rs 25,000 budget. However, the only weak point as the software and optimisations along with slightly weak camera performance in low light conditions that landed it the second spot.
Best Mid-Range Phone of 2020 – IGA 2020 Winner: OnePlus Nord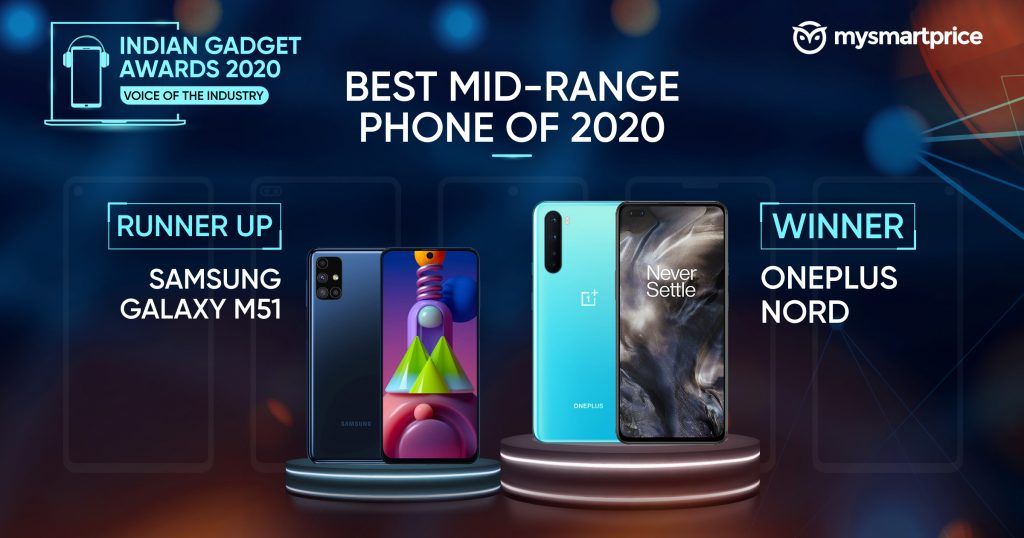 OnePlus Nord is the Best Mid-Range Phone of 2020 as per the votes from our distinguished panellists. The smartphone was the company's second attempt to enter the mid-range segment after OnePlus X. However, this time OnePlus made sure to fully pack the handset with features which are just perfect for the segment. Whether be it premium build, 90Hz display or be it OxygenOS UI and quad-camera setup, the company left no stone unturned while making this smartphone. This coupled with fluid experience, 5G support and the fast charging support made it the Mid-Range smartphone of 2020.