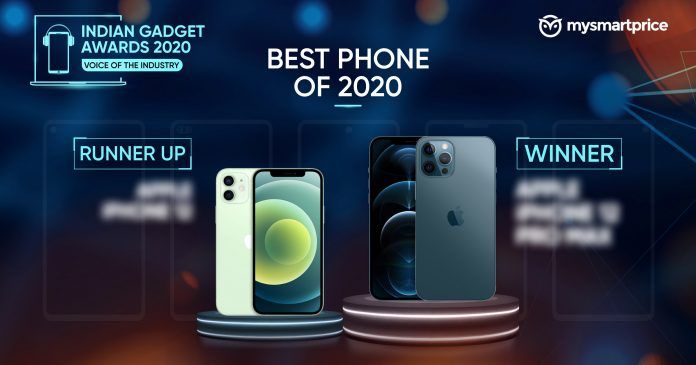 One thing that all smartphone manufacturers have in common is the fact that all of them wants their smartphones to be the best phone of the year. This is why many of them bring top-of-the-line specifications, new innovations, brilliant design and more so that they can lead the way to the top. However, only a few of them are able to make the cut. This year as well we have seen a lot of smartphones that were loaded with segment-leading features. Whether be it rolling 5G smartphones or introducing new camera technologies, brands like Samsung, Apple, Xiaomi, OnePlus, and more tried their best to launch new phones with latest technologies that had a mass appeal.
And like we said, there were great products throughout the year, but only a few were ahead of the curve. These smartphones delivered exceptional results in all fronts ranging from camera, performance, user experience, and more. We already told you the nominees for Best Phone of 2020 for the Indian Gadget Awards 2020 and now, it's time unveil the Winner. But before we do that, let's take a look at the nominees first:
Nominees for Best Phone of the Year for the Indian Gadget Awards 2020:
Apple iPhone 12 Pro Max
Apple iPhone 12
Samsung Note 20 Ultra
OPPO Find X2
Xiaomi Mi 10
OnePlus 8 Pro
Motorola Edge+
Best Phone of 2020 – IGA 2020 Winner: Apple iPhone 12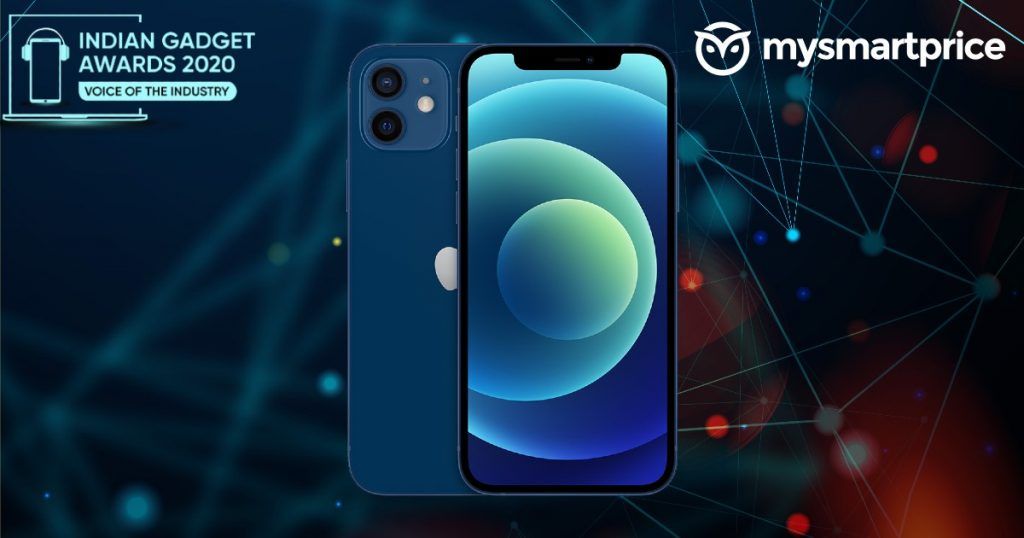 Apple iPhone 12 is the most popular phone in the new iPhone 12 series. The latest iPhone 12 brings a plethora of features as compared to its predecessor. You get a new OLED display, great and solid build along with brilliant camera performance. The iPhone 12 gets its power from the new Apple A14 Bionic chipset, which is the most powerful chipset of 2020. You also get reliable camera performance in almost every light condition. Plus, the addition of recording Dolby Vision HDR video, which is also a first in a smartphone or any other camera, makes it class-leading handset of 2020. However, it still does not packs the features that are available in Pro series like additional camera, LiDAR scanner, and much more premium build. But overall, it iPhone that will attract a majority of users.
Best Phone of 2020 – IGA 2020 Winner: Apple iPhone 12 Pro Max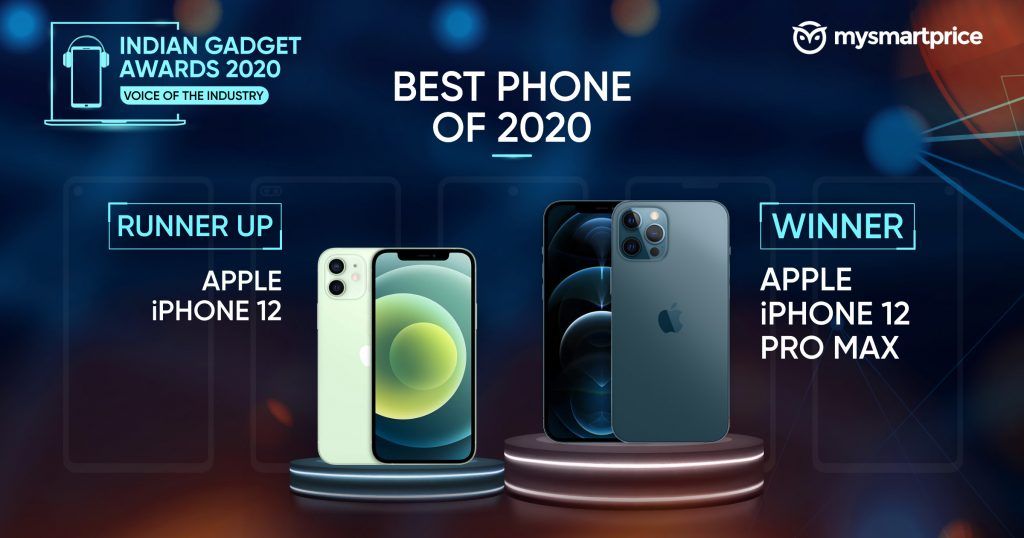 Apple iPhone 12 Pro Max is the most powerful smartphone in 2020. The high-end model of the iPhone 12 series stands tall in every front whether be it top-notch performance or smooth user interface and more. The handset comes with top-of-the-line cameras, which includes a standard wide, ultrawide, and telephoto lens. This combined with the LiDAR scanner makes it one of the most iPhone from the Cupertino company. Apple left no stone unturned when it comes to adding features to the Pro Max. You get amazing low-light camera performance coupled with DSLR-grade video recording and support for the RAW format that helps to create high-quality video content right from a smartphone. This is the One Phone to Rule Them All!
Thanks for reading till the end of this article. For more such informative and exclusive tech content, like our Facebook page