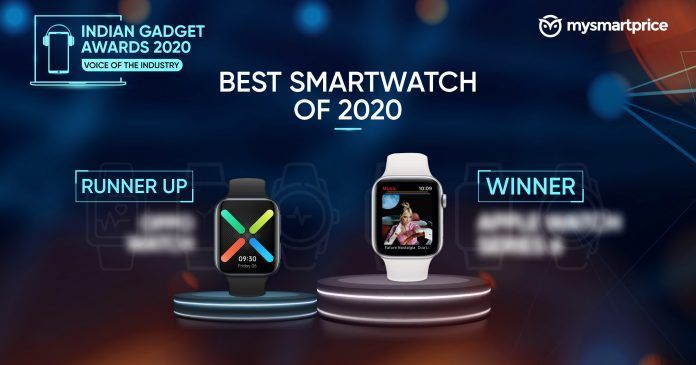 Wearables played an important role this year in tracking all the health and fitness goal while staying at home during the pandemic. This also resulted in a high demand for smartwatches that not only looked stylish but came with all the necessary health-related features. This year, we saw people are more inclined to smartwatches that provided real-time data of their stress levels, sleep patterns, and even blood oxygen level. The latter helped many to detect early symptoms of COVID-19. Brands like Apple introduced their top-end smartwatches with cutting-edge features, while others like OPPO, Realme, Amazfit and more brought interesting smartwatches to the masses. That being said, the competitor for the best smartwatch of 2020 was quite a tough one as there were a lot of good products on the list. However, the jury of the Indian Gadgets Award 2020 has given their verdict. But, before we leave it, let's see the nominees:
Nominees for Best Smartwatch of 2020 for the Indian Gadget Awards 2020:
Apple Watch Series 6
Apple Watch SE
OPPO Watch
Samsung Galaxy Watch 3
Fitbit Versa 3
TicWatch Pro 3 GPS
Best Smartwatch of 2020 – IGA 2020 Runner Up: OPPO Watch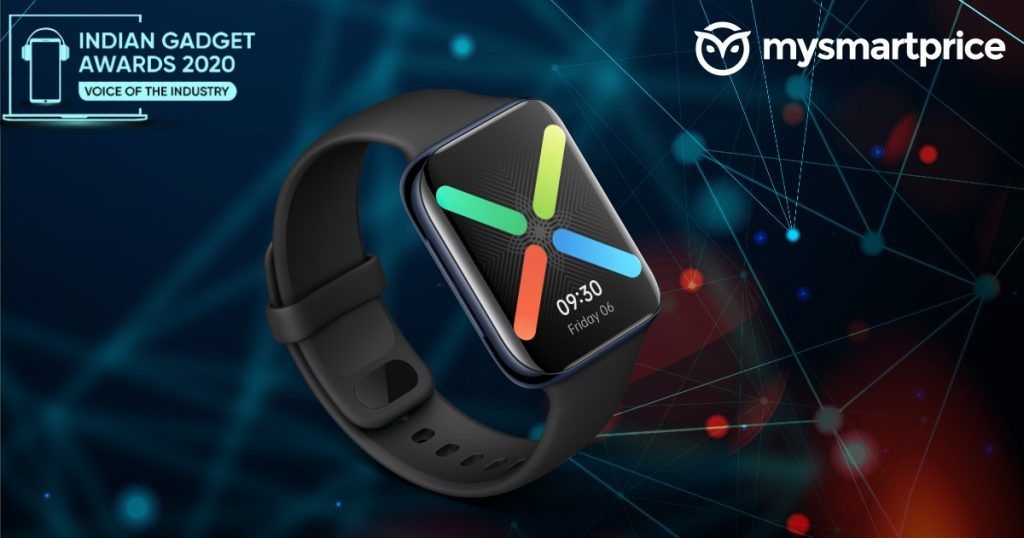 The first smartwatch from OPPO created some buzz when it hit the Indian shores. The smartwatch packs top-of-the-line specs, which is a rarity in this price range. The smartwatch from OPPO comes with a dual-curved AMOLED display that is crisp and bright. The watch also comes with 24/7 heart-rate monitoring along with sleep tracking. Furthermore, in order to bring down the stress levels, there are some guided breathing exercises as well. This coupled with a perfect balance of battery life and features of WatchOS makes it one of the best Android smartwatch available in 2020.
Best Smartwatch of 2020 – IGA 2020 Winner: Apple Watch Series 6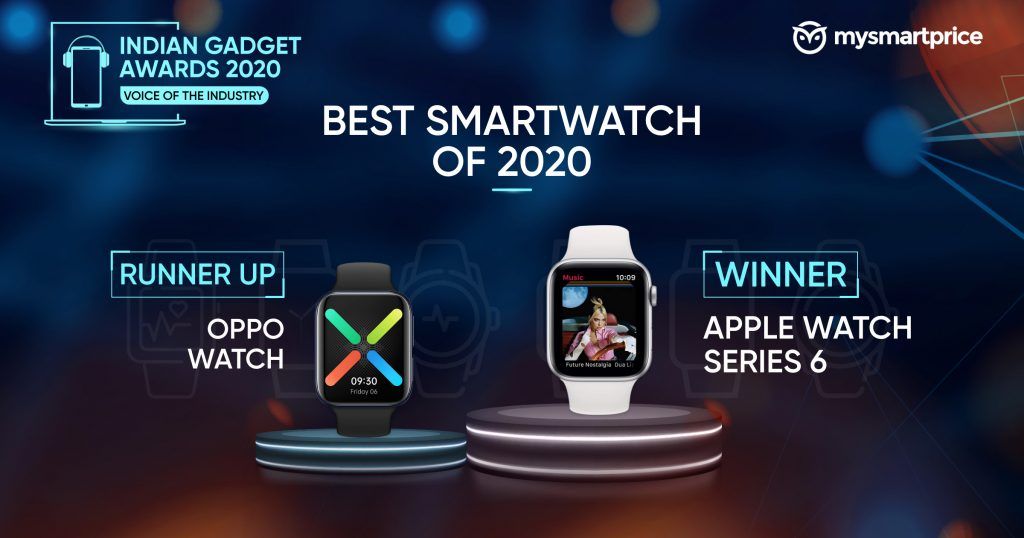 Apple Watch Series 6 is currently one of the most advanced smartwatches available in the market. The wearable packs some great features like the new health sensor that uses infrared light and photodiodes to detect the colour of blood under the skin. This in turns helps in calculating blood oxygen saturation. Furthermore, the Apple Watch Series 6 also stressed on mental health tracking that has helped users to detect panic attacks and high levels of stress. Moreover, the watch brings you an electrical heart sensor to record heartbeat and rhythm. It can even detect atrial fibrillation and electrocardiogram. This coupled with the smoothness of watchOS and sturdy design makes it a true winner.
Thanks for reading till the end of this article. For more such informative and exclusive tech content, like our Facebook page