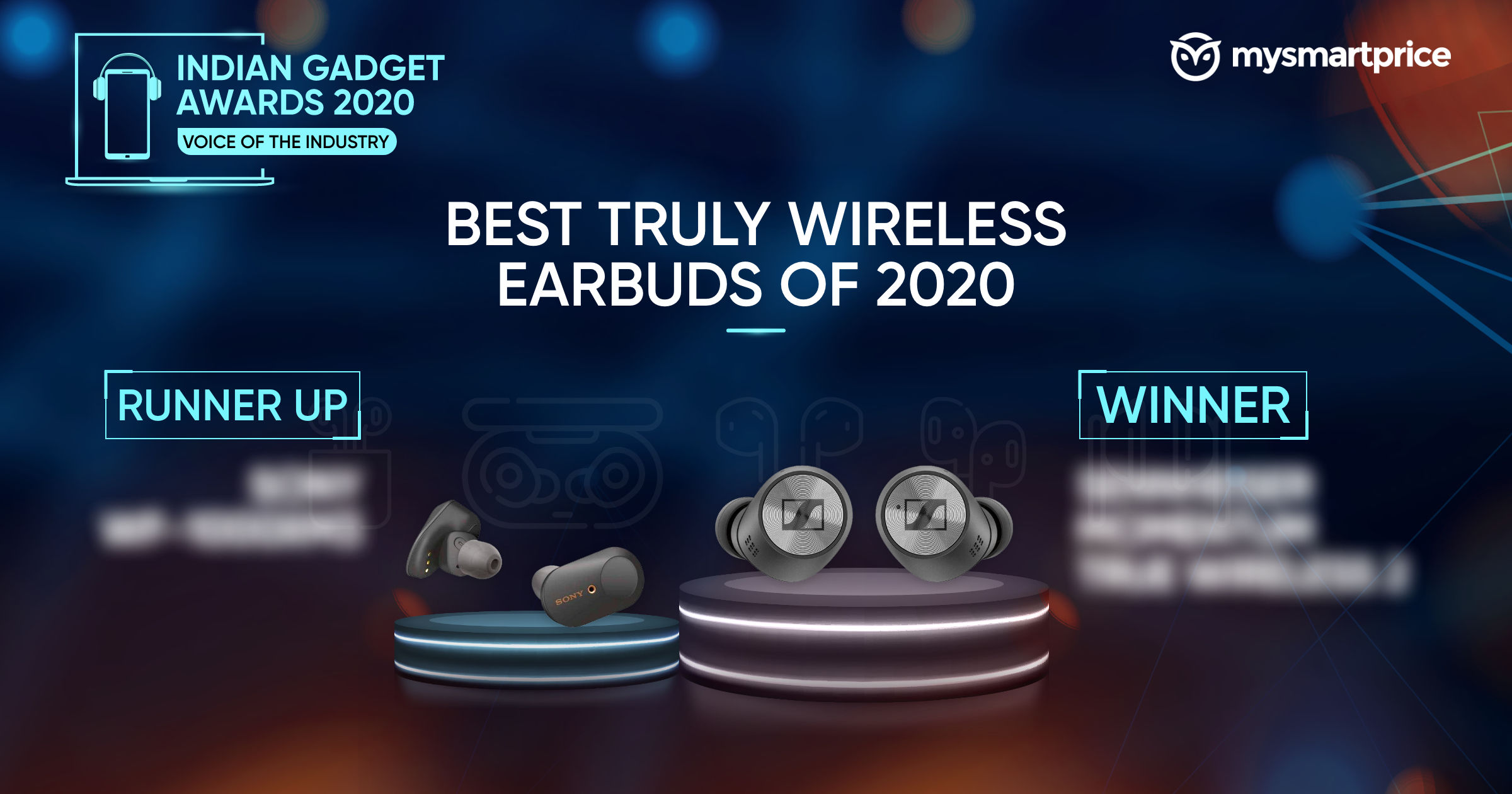 Truly Wireless Earbuds became quite mainstream in 2020. With these earbuds penetrating the budget segment, and most smartphone brands jumping on the bandwagon, TWS earbuds had its moment in 2020. But while the budget offerings drove volumes in shipments, the premium TWS offerings were the real MVPs. These high-end TWS pushed the limits of what these tiny pieces of audioware can do. Products like the Momentum True Wireless 2, Jabra Elite 85T and the Sony WF-1000XM3 innovated on both the sound ouput and noise cancellation, coming quite close to offering premium sound signatures in a tiny form-factor. 2020 had us living in every corner in our houses, and TWS earbuds were there with us the whole time. Now before we announce the winner of this popular category, here are the nominees –
Nominees for the Best True Wireless Earbuds 2020 for the Indian Gadget Awards 2020
Sennheiser Momentum True Wireless 2
Sony WF-1000XM3
Jabra Elite 85T
Samsung Galaxy Buds+
Shure Aonic 215 True Wireless
Samsung Buds Live
Best Truly Wireless Earbuds of 2020 – IGA 2020 Runner Up: Sony WF-1000XM3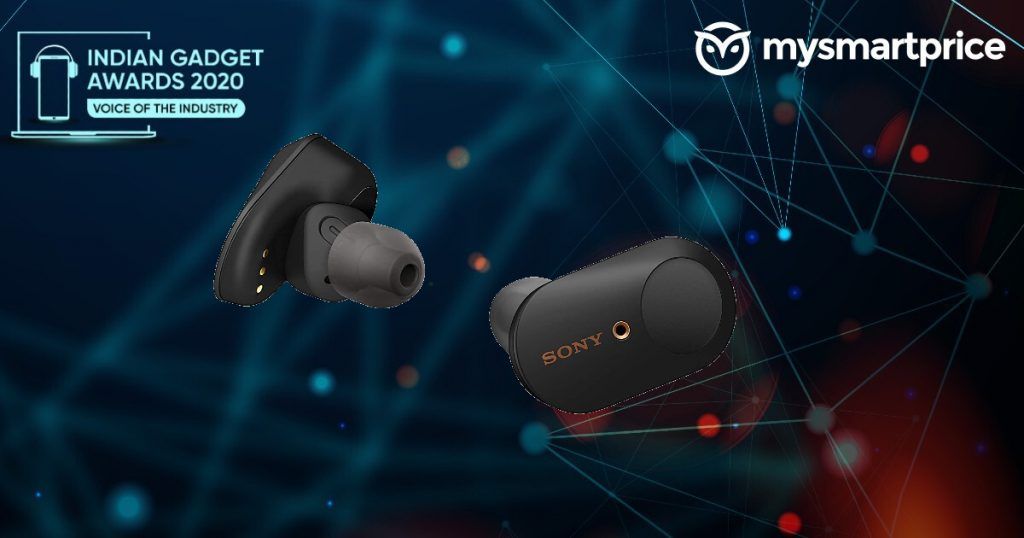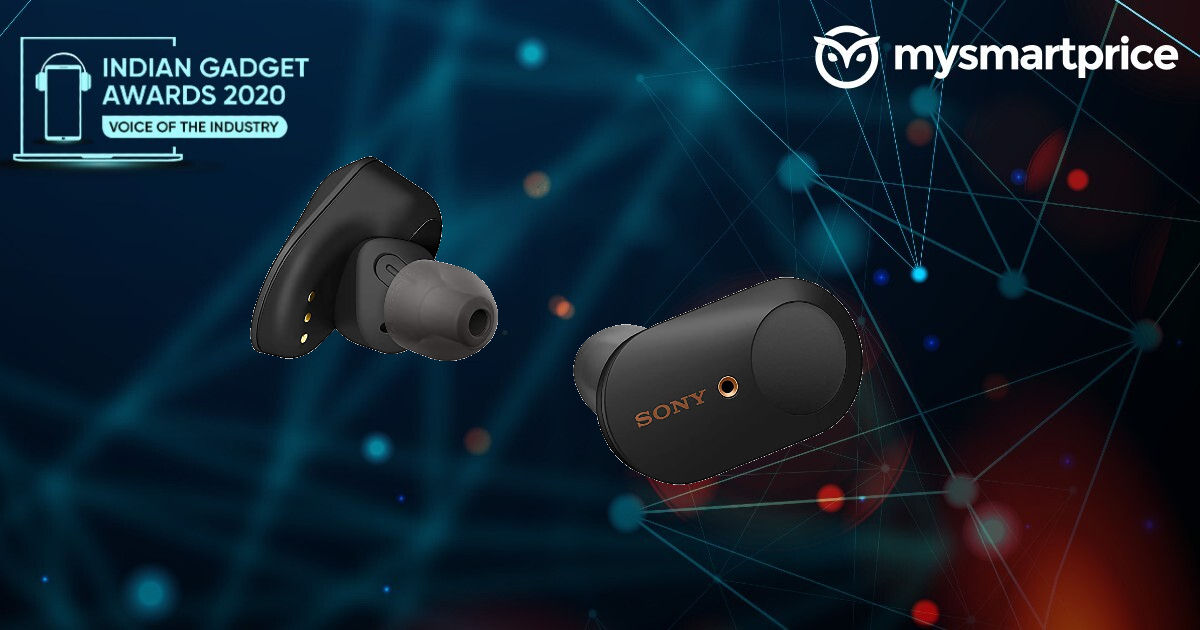 The Sony WF-1000XM3 came a close second. This was actually the more popular choice in 2020, and comes with Sony's proprietary digital noise cancellation. The earbuds have smart listening algorithms that dynamically adjust the ambient noise based on where you are are, what you are listening to, and more. The WF-1000XM3 promises six hours of battery life on a single charge, and looks quite premium and classy.
Best Truly Wireless Earbuds of 2020 – IGA 2020 Winner: Sennheiser Momentum True Wireless 2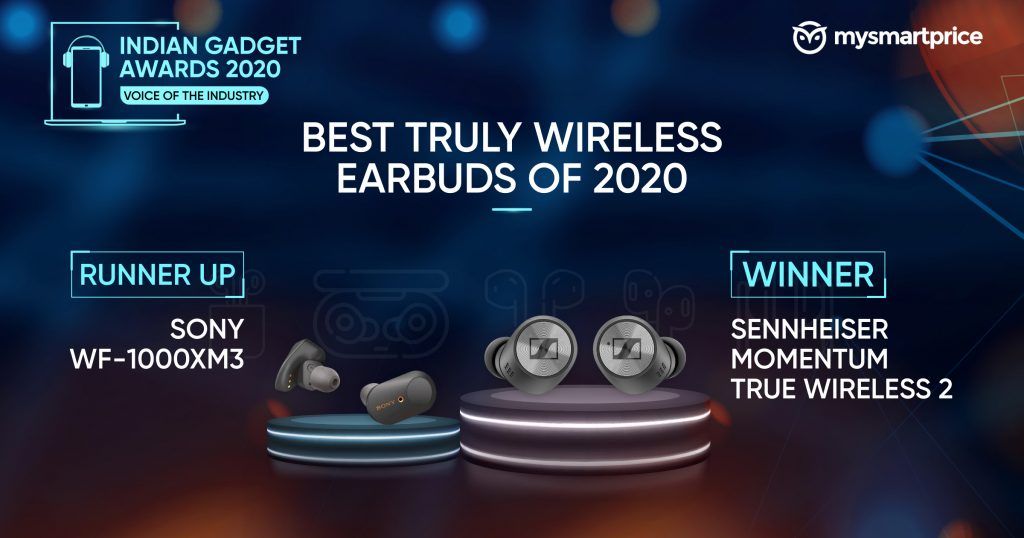 The Sennheiser Momentum is presently the most premium True Wireless earbuds you can purchase. Housed in a fabric-laden case, the Momentum True Wireless 2 is the jury pick for the Best True Wireless Earbuds of 2020. And for good reason. The Momentum TWS 2 makes use of 7mm dynamic audio drivers with the sound-signature acclaimed to be one of the best in this form-factor. The TWS offers active noise cancellation, 7 hours of battery life on a single charge and touchpads on the earbuds to control the volume, change tracks and more.