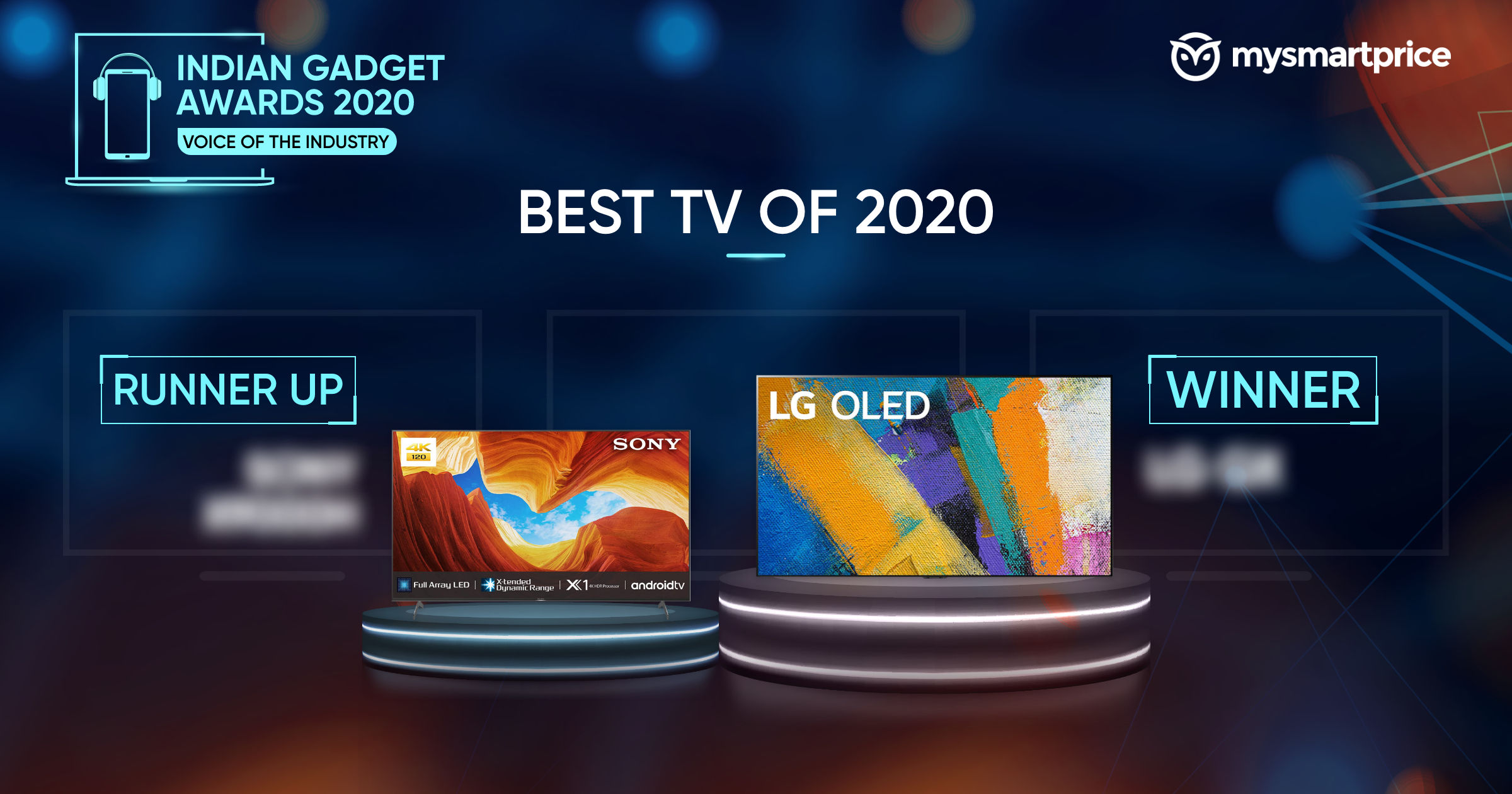 Smart TVs have come a long way. Gone are those days when TVs only had one job, just to play the content from cable or set-top boxes. Now, with the latest innovations, the Smart TVs are the centerpiece of our homes. We have seen many manufacturers launching innovative products in the Smart TV segment that has redefined the whole industry. Brands like Samsung, Sony, LG and more have launched a range of premium Smart TVs in India that offers state-of-the-art technologies, up to 8K resolution, and more.
And in order to honour those, we nominated some of them for the Best TV of 2020 for the Indian Gadget Awards 2020. The one-of-its-kind Gadget Award has panellists from 21 different tech publications and YouTube channels. And finally, they all have unanimously decided the Best Smart TV of 2020. However, before revealing the name, let's quickly see the nominees:
Nominees for Best TV of 2020 for the Indian Gadgets Awards 2020:
Sony A8H
LG GX
Sony X9000H
Samsung Q95T
Best TV of 2020 – IGA 2020 Runner Up: Sony X9000H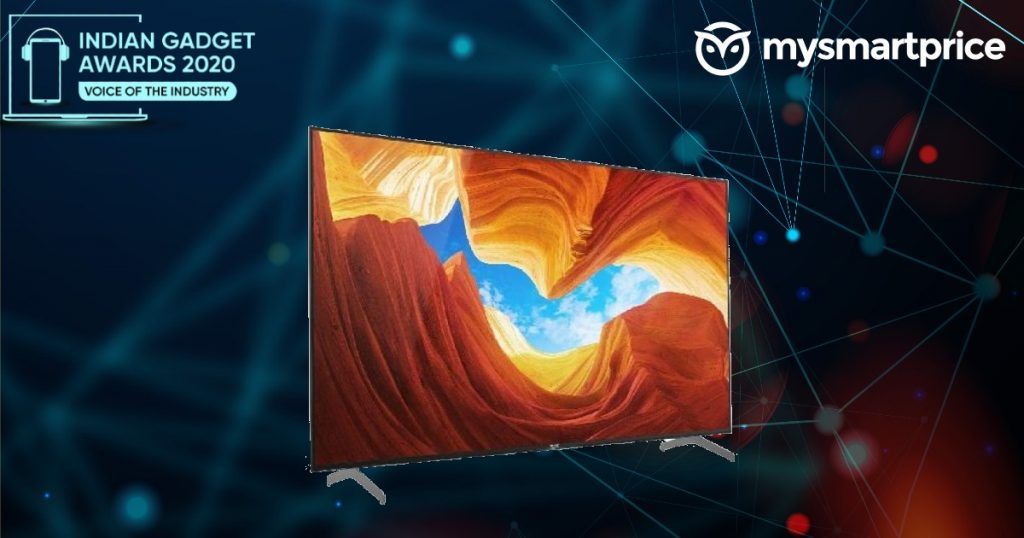 Sony is known for delivering great Smart TV and the X9000H is one of them. The Smart TV offers tons of features that make it one of the best Smart TVs available in India. The company has added all the right ingredients to enhance the viewing experience on this TV. For starters, you get full-array LED that is the epitome of realistic colours. The Smart TV enhances the picture quality with its object-based HDR remaster technology, a feature which is present in the only a handful of Smart TVs in India. Furthermore, you get Acoustic Multi-Audio that includes sound-positioning tweeters at the back of the TV. This coupled with Dolby Vision and Dolby Atmos acts as the cherry on the cake.
Best TV of 2020 – IGA 2020 Winner: LG GX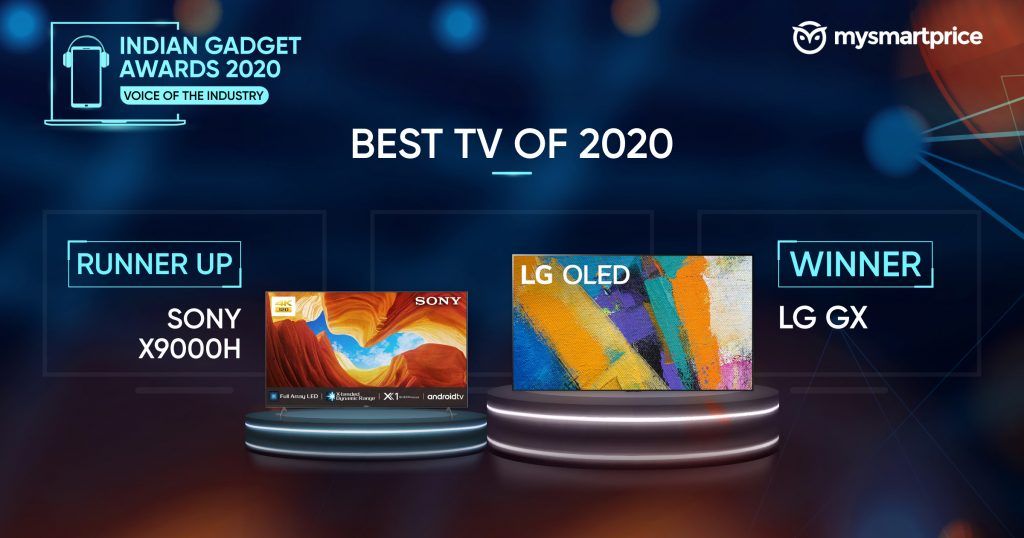 LG GX is by far one of the most advanced Smart TV available in the country. The Smart TV comes with self-lit pixel technology that delivers deep blacks, rich colours and realistic picture quality. The technology also helps in delivering uniform brightness and sharpness regardless of the environment. Furthermore, it is also one of the few Smart TVs in India that comes with NVIDIA G-Sync technology for fast response time. This simply means that you can play any game on this Smart TV and be amazed by rich visual content. The Smart TV also comes with OLED Motion Pro feature that reduces motion blur while watching different sports. Smart TV offers a paper-thin design that adds class to your space.