2020 should have been a year of survival for tech brands, but even the worst pandemic in a century did not deter brands from innovating and pushing the limits of what our gadgets are capable of. This was also a year when we needed our gadgets the most. Laptops and PCs became essential once again for those working and studying from home, while smart TVs, speakers and phones kept us entertained and connected. Brands also faced rising difficulties including supply chain disruptions, rising costs and a couple of months of no business whatsoever. But the pace of innovation have never been this rapid.
2020 saw ARM-powered laptops finally taking a lead over legacy x86 chips. It's a massive leap ahead for personal compution, particularly because of the efficiency gains. While the MacBook Pro was already a powerful machine, the use of the new ARM-based M1 chip infused new life in the MacBook Air. Then there was Samsung that continued perfecting the foldable form-factor with the launch of two foldable smartphones, while its Korean rival LG innovated on a swiveling form-factor in the LG Wing. Years of R&D also resulting in some innovative offerings from Vivo with the gimbal-studded Vivo X50 Pro, while Motorola also chased the foldable dream with the Razr 5G. Then there were new designs in TVs and monitors that deserve mention. With so much happening in a difficult year, selecting the most innovative gadget might seem like a daunting task. But here's the nominees for the Most Innovative Gadget of 2020 for the Indian Gadget Awards 2020.
Nominees for Most Innovative Gadget of 2020 for Indian Gadget Awards 2020:
Samsung Galaxy Z Fold 2
LG Wing
Samsung Sero 2
Motorola Razr 5G
Vivo X50 Pro
Samsung Odyssey G9
Spectacles 3 by Snapchat
Samsung Galaxy Z Fold 2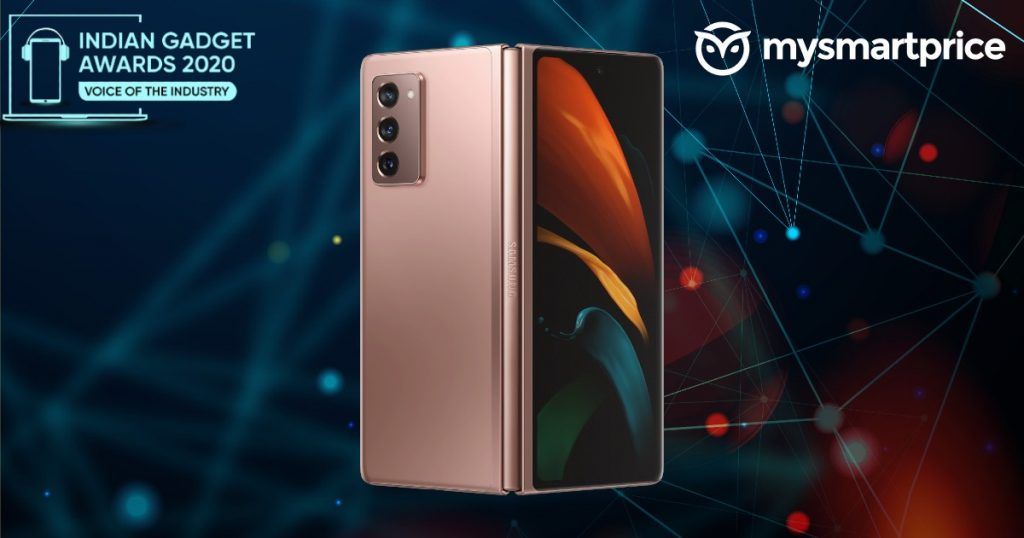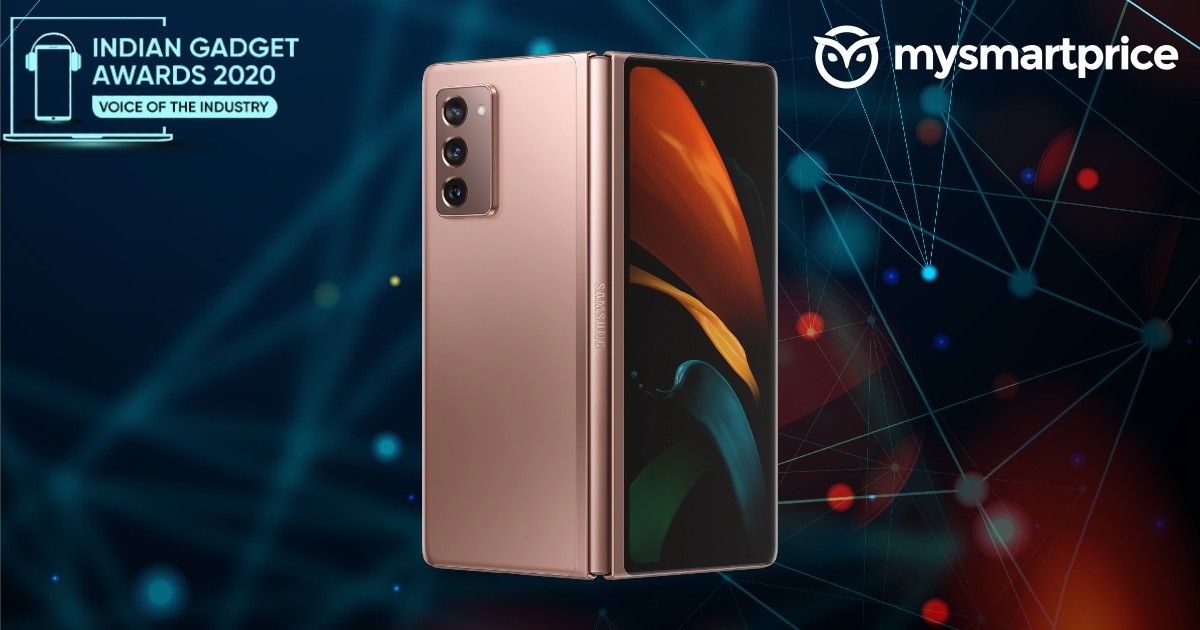 Samsung made a courageous attempt when it gave the world its first foldable smartphone, the Galaxy Fold. However, the original Galaxy Fold was plagued with some issues around the display and hinge design. Samsung quickly acknowledged these issues and relaunched the Galaxy Fold with some minor enhancements to make it more durable. Now, in 2020, the company learned from its mistake and launched the new generation of a foldable smartphone, the Galaxy Z Fold 2. The new foldable smartphone brought the much-needed changes including a bigger cover display, a more durable folding screen and top-of-the-line hardware fit for a 2020 flagship, including 5G connectivity.
Samsung re-engineered the hinge design and added a dedicated 'sweeper' that helps keep the hinge free of dust and debris. There is also a layer of UTG protection over the plastic covering and it also comes with a CAM mechanism that allows you to open the phone in multiple angles. The phone now comes with a better main display with a screen refresh rate of 120Hz. The company has also added top-tier Qualcomm Snapdragon 865+ processor along with some interesting camera hardware and improved battery performance. All said said, the Samsung Galaxy Z Fold 2 is one of the most innovative Android smartphones released in 2020.
LG Wing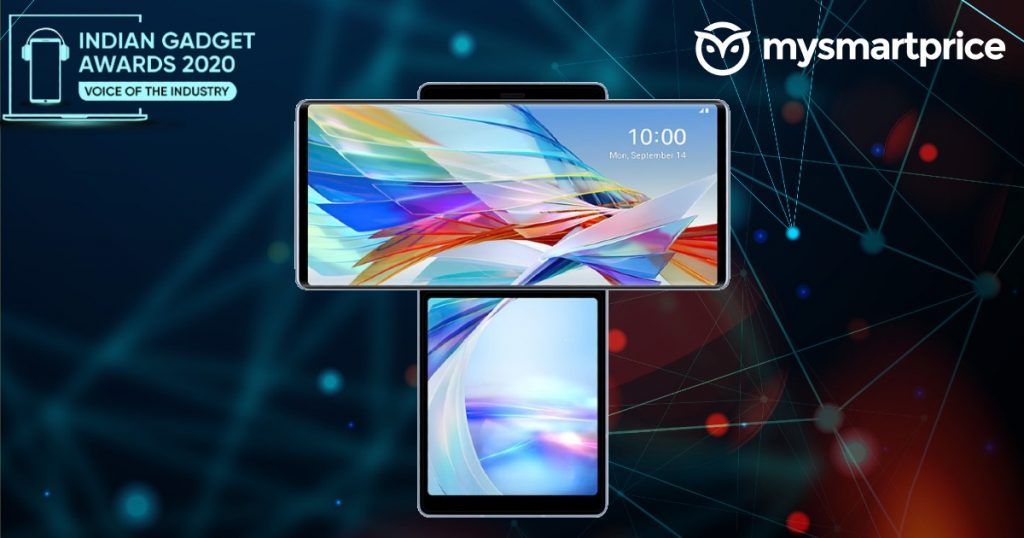 The LG Wing is yet another brilliant innovation in the smartphone industry. This is the world's first smartphone that comes with a swivel design. This simply means that a push up the main screen reveals a secondary display. The swivel up function works with multiple applications, which makes multitasking a breeze. To start with, one can swivel up while playing a video on the phone and the second screen will display the controls. One can also reply to a message while playing games or while watching a video without minimising them.
The smartphone also comes with Gimbal Motion Camera and swivel up function allows you to use the phone as a gimbal. With this, one can tilt, pan, roll, and lock with handy joystick and lock trigger that will be shown in the secondary display. This is not it. The smartphone is loaded with some interesting cameras along with a modest Snapdragon 765 5G chipset, which makes it a unique offering from the company.
Samsung Sero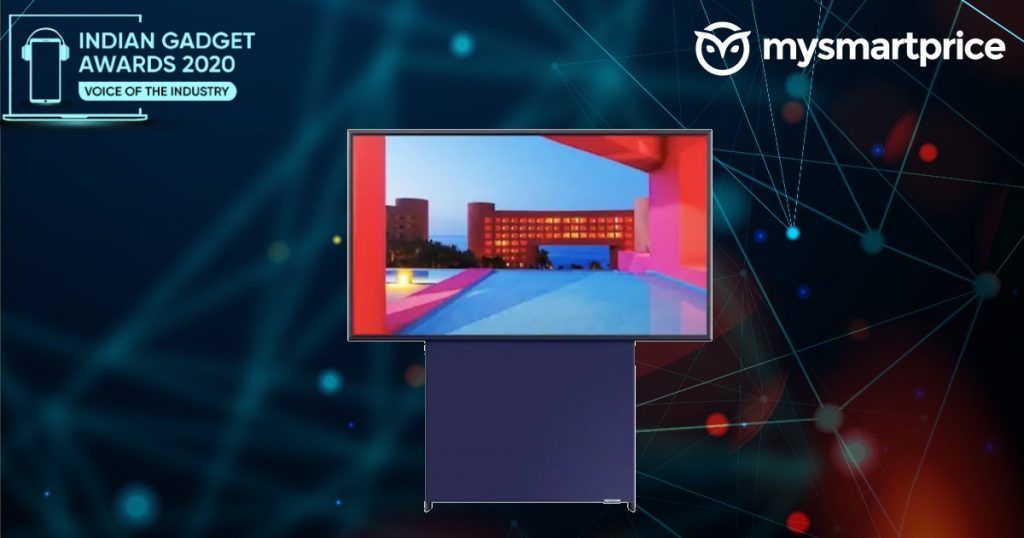 Samsung introduced a new innovation in the Smart TV segment with its latest Sero 2 4K TV. The one-of-kind Smart TV can be used in both horizontal and vertical orientations. This makes it a quite an unique offering. The company says that one can use the TV as a large screen for social media consumption on vertically scrolling apps like Instagram and Twitter. Similarly, one can view a video when capturing in portrait orientation with the new Samsung Sero Smart TV. The switch between horizontal and vertical orientations is smooth. You get a 43-inch Ultra HD QLED screen with HDR10+ support, which makes the whole experience immersive.
Motorola Razr 5G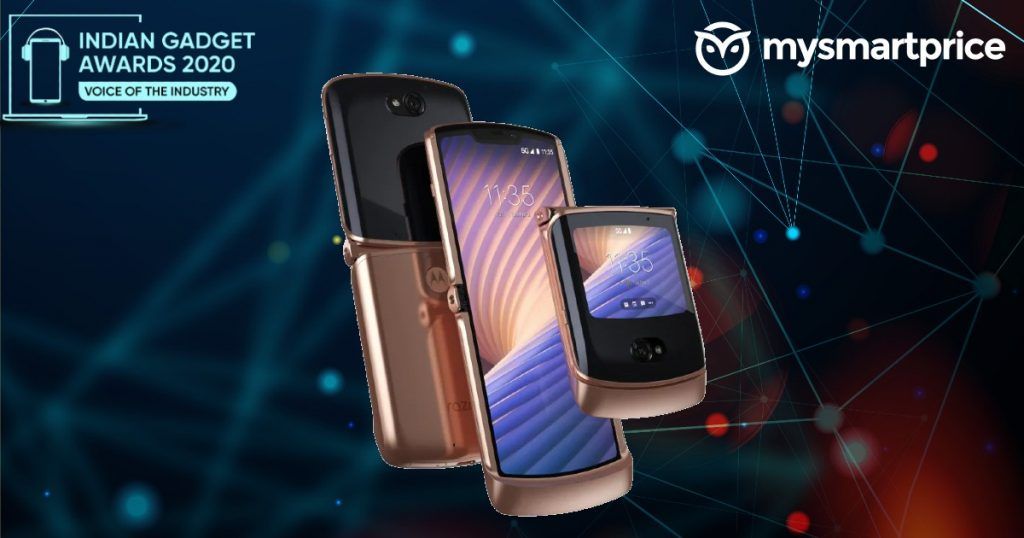 The new generation of Motorola Razr 5G brings some interesting features to the table. The company upgraded the design by adding a secondary display along with a curvier and thinner design. The phone comes with 6.2-inch pOLED display along with a secondary 2.7-inch display. Furthermore, Motorola has also updated the internals with a new Qualcomm Snapdragon 765 5G chipset along with a 48MP rear camera and 20MP front camera. The hinge mechanism is also improved and feels much smoother as compared to its predecessor. That said, the Motorola Razr 5G offers a better experience and is surely one of the best foldable smartphone that comes with a compact form factor.
Vivo X50 Pro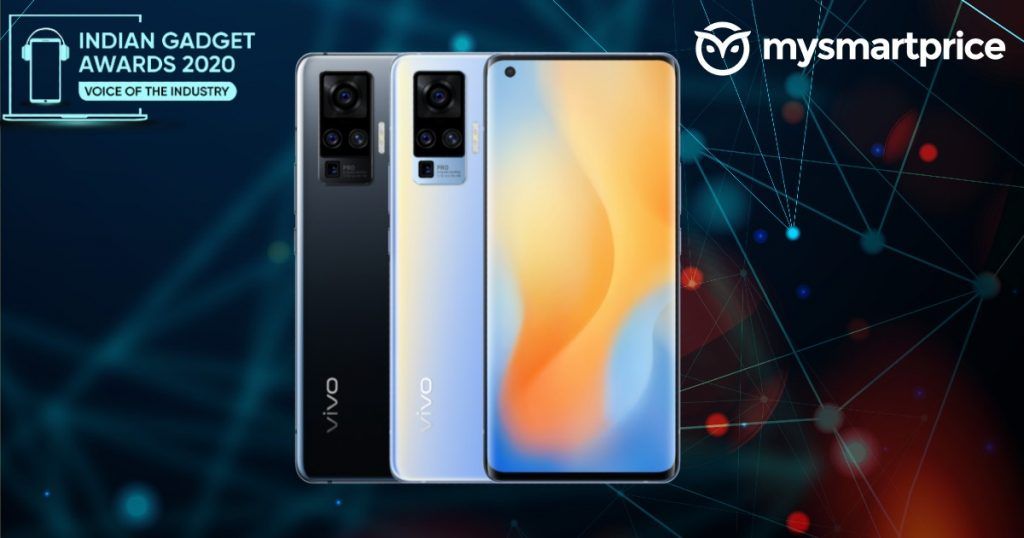 Vivo X50 Pro brings the next level of camera innovations in a smartphone. The company has managed to add Gimbal stabilization, which is a first in a phone. The Gimbal Camera System uses mechanical movement to achieve flexible 3D stabilization and can cover angles 300 per cent larger than traditional OIS.
The system also enhances the whole camera experience and you can take photos and videos without worrying about the shake. The company has also added a custom IMX598 sensor that helps to take great photos in low light and there is an Astro Mode to capture the starry sky. Furthermore, it also comes with Motion Deblur algorithm to reduce any residual blur. You also get Motion AF Tracking that tracks face and body to maintain focus. That said, Vivo brought the much-needed camera innovations this year with its Vivo X50 Pro smartphone.
Samsung Odyssey G9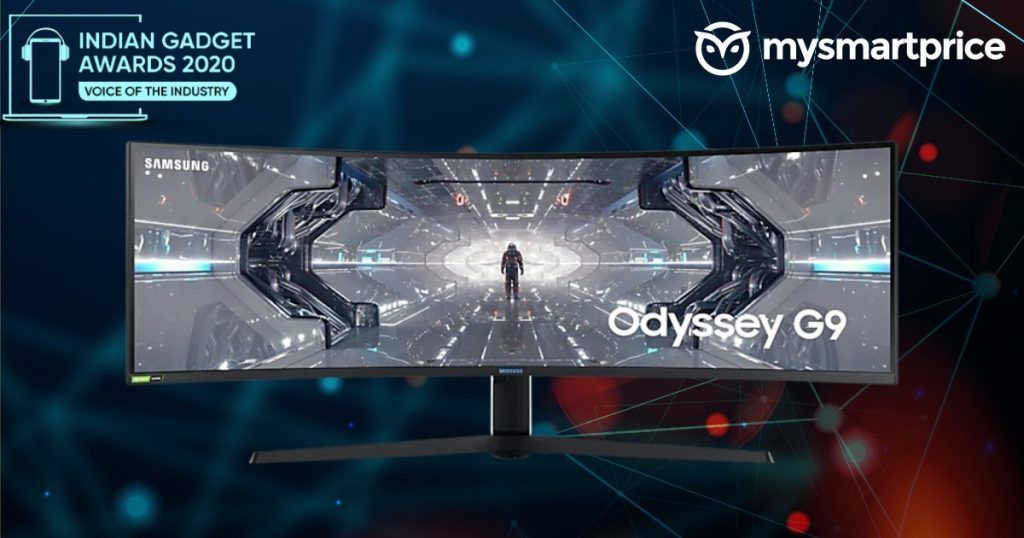 Samsung Odyssey G9 is probably one of the best gaming monitors you can get in India right now. The monitor comes with a top-of-the-line feature that takes your gaming experience to next level. The device comes with 49-inch dual Quad HD display with 1000R curvature that is designed to provide an immersive experience. It also features 240Hz refresh rate and 1ms GTG response time.
The monitor also comes with Nvidia G-Sync support along with HDR10+ certification, 1000nits brightness, flicker-free technology, low input lag mode, and more. It also comes with new Samsung's Infinity Core LIghting on the back that offers 52 colours and five lighting effects, which makes it a good monitor for immersive visuals during gameplay.
Spectacles 3 by Snapchat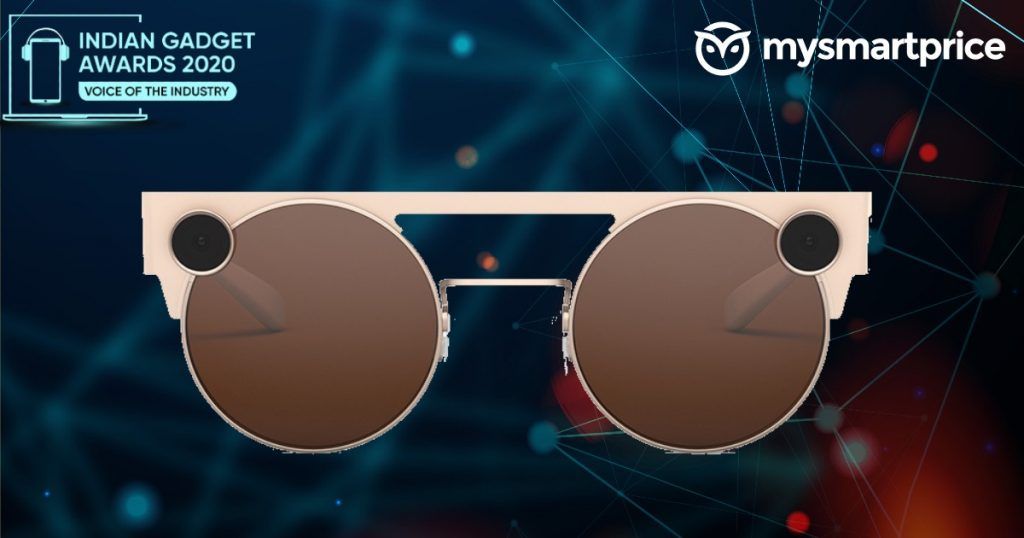 Snap Spectacles 3 is the perfect blend of fashion and technology. The smart glasses double as portable cameras through which you can click photos and videos. It comes with two HD cameras on each side of the frame that can capture videos and 3D photos. This allows you to create AR content in a format known as 3D Snaps. The second camera captures the depth to make 3D photos. The photos are stored at a resolution of 1,642 by 1,642 pixels and video resolution is 1,216 x 1,216 pixels. One can customise and edit the videos and photos using Snapchat application. The pair of glasses also offer 100 per cent UVA and UVB protection.