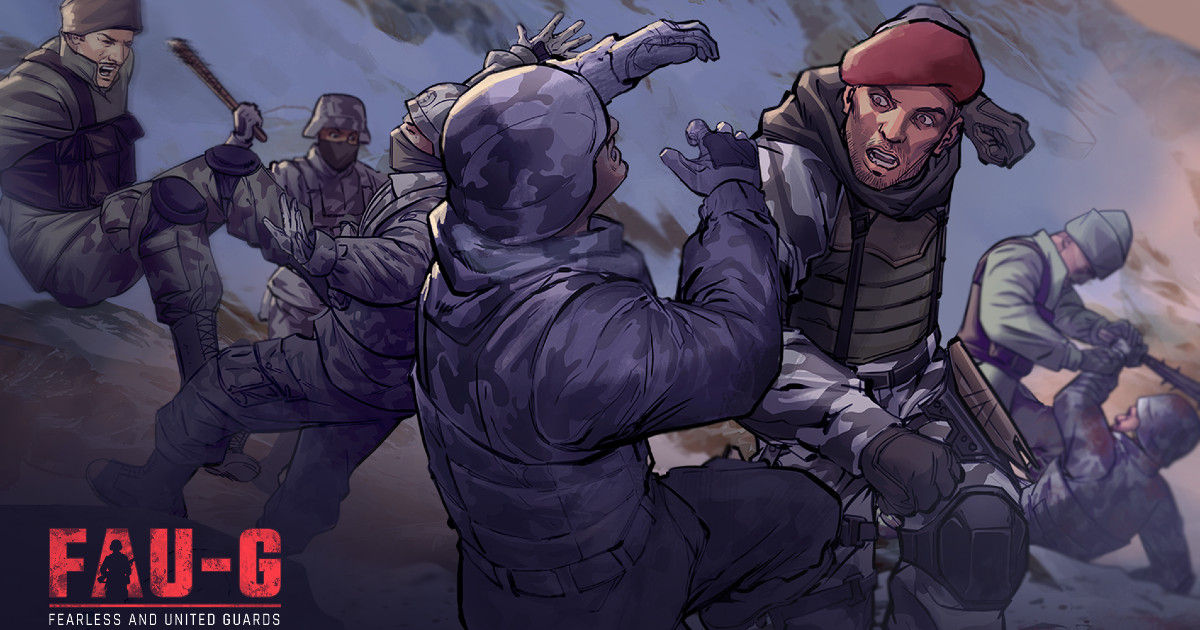 Homegrown mobile game FAU-G, short for Fearless and United Guards, went live on Google Play today. The game has been developed by Bangalore-based nCore Games, which is backed by Indian gaming veteran and founder of fitness tech firm Goqii, Vishal Gondal. The game was announced in India a few days after the government banned the popular Chinese battle royale game, PUBG Mobile, though the company later said it wasn't meant to be an alternative for that game. The game had amassed over 4 million pre-registrations and has essentially gone viral on social media.
How to download FAU-G?
The game is available for free but there may be in-app purchases inside, for leveling up etc. You simply search for it on Google Play to download it on your Android phone. It is only available for Android right now, and supports any devices with Android 8 or above. The developers haven't revealed when the iOS version of the game will be going live. It's unlikely that they will be hurrying for that though, given the low number of Apple phones in India.
The game has been widely promoted by the developers and even Bollywood actor, Akshay Kumar. Kumar announced the game in September last year and it has been under development since then. The developers have tried to cash in on the Prime Minister's call for Aatmanirbhar Bharat and the recent border clashes between India and China in Ladakh, which is what originally caused the confusion about it being an alternative for PUBG. The game will include a scenario that replicates the Galwan Valley massacre and 20 percent of the revenues generated will be donated to the Bharat Ke Veer trust.
What of PUBG Mobile?
Just like its announcement, the launch of FAU-G also comes at an opportune time. The Indian government, over the weekend, has made the ban on the 49 original Chinese apps on its banned list, permanent. The government said their answers to the questions sent by the authorities weren't satisfactory and the ban is hence being made permanent. It's unclear whether PUBG Mobile is part of this ban though.
The South Korean makers of PUBG Mobile had announced earlier that they are looking to launch a whole new version of the game called PUBG Mobile India. The company also wants to set up an India unit and hire employees here to manage the India version of the game.