Highlights
Indian PC market suffered a 15% YoY decline in PC shipments in Q2 2023.
According to the latest data, PC vendors shipped 3.9 million desktops, laptops, and tablets in Q2 2023.
Canalys predicts that the PC market in India will revive in 2024 and 2025, with 15% growth expected.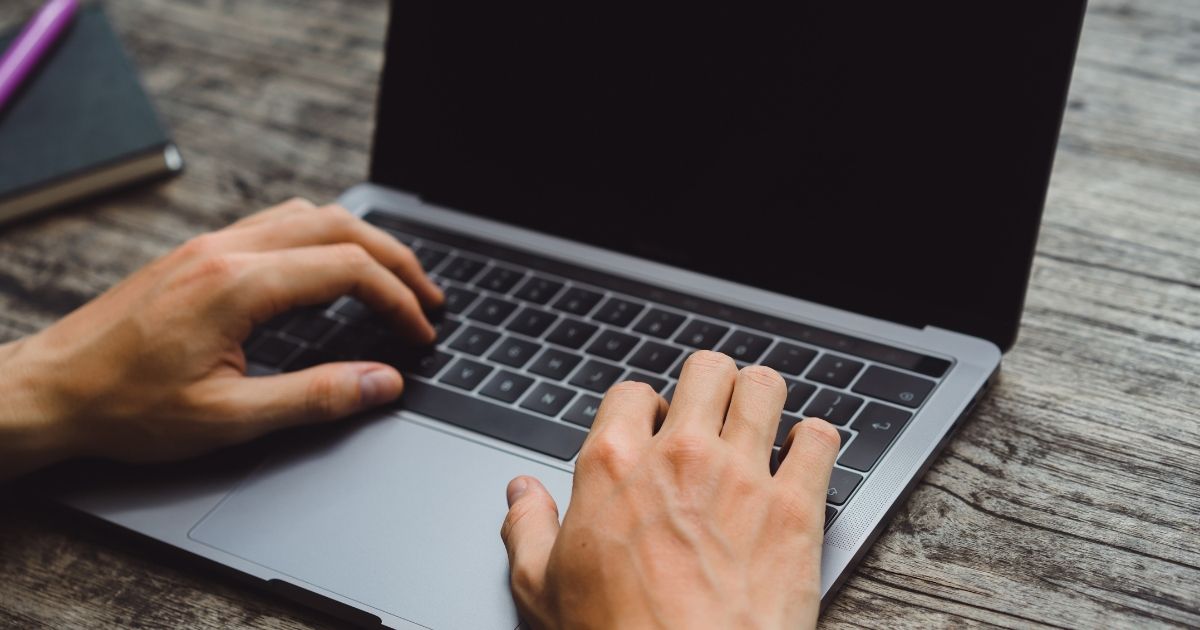 The Indian PC market recorded a 15% YoY decline in Q2 2023 in terms of shipment. According to the latest Indian PC market data by Canalys, the brands shipped 3.9 million units of PCs, laptops, and tablets in Q2 2023. Canalys reports that tablet shipments took the biggest hit with a 22% YoY decline, whereas the PC and laptop segments recorded a 17% and 12% YoY decline in shipments in India. Despite the decline across all segments, Canalys is hopeful that the market will bounce back in 2024 and 2025, with 15% growth expected in both years. Let's take a look at the details revealed by the Canalys report.
All PC Brands Recorded YoY Shipment Decline in Q2 2023 Except Apple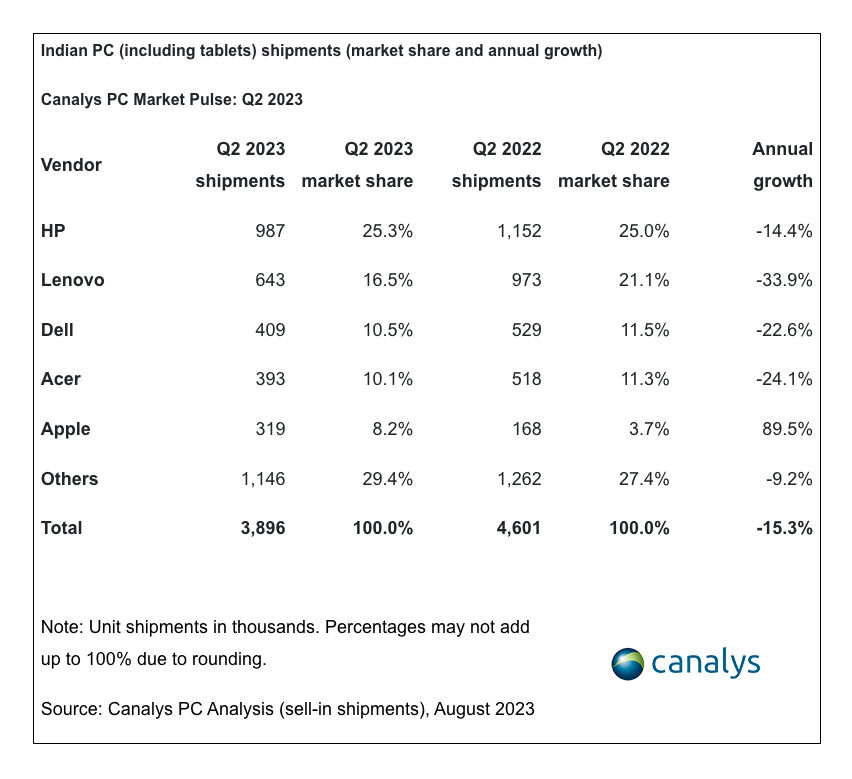 Canalys report states that the latest import restriction imposed by India's government will further disrupt the market. It will mainly affect the brands that are yet to switch to local manufacturing in India. And since the restriction is set to be put in motion from November, the disruption will only gain momentum towards the end of the year. This will cause brands to market and push inventory aggressively. Additionally, the government is said to be expediting the licensing process to manufacture in India to mitigate scarce supply.
The research company has predicted that PC shipments, including tablets, will fall 9% in 2023 compared to 2022. However, Canalys is also hopeful that the Indian PC Market will bounce back in the next two years. According to the research firm, there is an optimal chance that the PC market in India will record a 15% growth in shipments in both 2023 and 2025.
Among the brands operating in India, Apple was ranked fifth in terms of shipment. Despite that, the Cupertino-based was the only brand to have recorded a YoY growth in Q2 2023. Apple recorded an 89.55 growth YoY in Q2 2023. Its market share grew from 3.7% in Q2 2022 to 8.2% in Q2 2023.
Coming to the number one brand in India, HP maintained its top position with a 25.3% market share despite the shipments falling by 14.5% YoY. In the second position is Lenovo, which recorded a decline in market share (16.5% compared to 21.1% in Q2 2022) and shipments (33.9%). According to Canalys, Lenovo recorded the highest shipment decline among all brands.
Lastly, Dell and Acer are in third and fourth positions. Dell had a market share of 10.5%, and Acer had a 10.1% market share in Q2 2023.