Highlights
The Indian smartphone market has stagnated with 44 million shipments in Q3.
September witnessed its lowest smartphone shipments since 2019.
The 5G smartphone segment saw a jump in 3Q23 as shipments reached 58 percent share.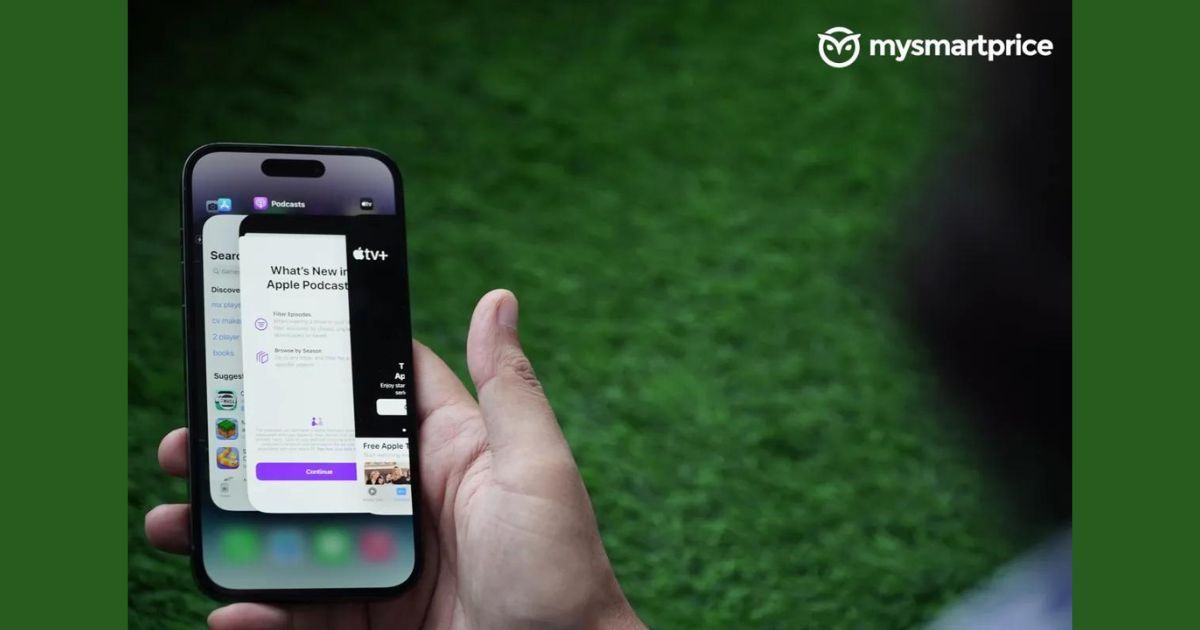 The Indian smartphone market witnessed a flat year-on-year growth in the third quarter of the year with 44 million shipments. Even though Samsung had the highest market share in India, there was a year-on-year (YoY) decline compared to the third quarter of 2022.
As per a recent report by research firm IDC (International Data Corporation), September had its lowest shipments since 2019, which has been attributed to tapering demand and high prices of devices. The ASP (average selling price) reached US$253 (approximately Rs 21,000) in 3Q23, which is a 12 percent YoY growth and an increase of 5 percent compared to last quarter.
Apart from this, the foldable smartphone segment also grew significantly with half a million units shipped in just Q3 2023. The category was led by Samsung with a 60 percent share.
Indian 5G Smartphone Segment Witnesses Growth
Interestingly, the 5G smartphone segment saw a jump in Q3 2023 as shipments reached 58 percent share. As per the report, 25 million units were shipped in the quarter as the ASP of 5G declined 9 percent YoY. Among the highest-shipped 5G smartphone models in the quarter are the Samsung Galaxy A14, Apple iPhone 13, and Xiaomi Redmi 12.
Further, the IDC report suggests the launch of budget 5G devices along with a slew of discounts on various platforms led to growth in the segment. The share of 5G smartphones in the mass budget price bracket grew from 34 percent in Q2 to 52 percent in Q3. The mass budget price segment is being considered between US$100 to US$200 (approximately Rs 8,300 – Rs 16,600).
Indian Smartphone Market Led By Samsung In Q3 2023
Samsung remains at the top of the Indian smartphone market with a total of 16.2 percent share. However, the brand experienced a YoY decline of 12.2 percent, given its market share in the same quarter last year was 18.5 percent.
Samsung was followed by realme, Vivo, and Xiaomi at 15.1 percent, 13.9 percent, and 11.7 percent respectively. Realme and Vivo grew YoY, while Xiaomi registered a yearly decline of 32.4 percent. In Q3 2022, the market share of realme was 14.2 percent, while that of vivo was 12.3 percent respectively.
Premium Smartphone Segment Registered Highest Growth
According to IDC, the highest growth of 52 percent was witnessed by the premium smartphone segment, which includes phones between US$600 (approximately Rs 50,000) and US$800 (approximately Rs 66,500). In Q3 2023, the segment occupied a three percent market share, thanks to the sale of smartphones like the Apple iPhone 13, Samsung Galaxy S23/23 FE, and the Moto Razr 40.
This was followed by the super-premium segment with 43 percent growth. The segment, which includes smartphones above US$800 (approximately Rs 66,500), was led by Apple with iPhone 13/14/14 Plus and Samsung with Galaxy Z Fold5/Flip5 and Galaxy S23+/S23 Ultra. The super-premium segment has a total of 6 percent share, up from 4 percent in 3Q22.
Meanwhile, the entry-level segment with sub-US$100 (approximately Rs 8,000) smartphones grew by 16 percent YoY, capturing a total 20 percent share in Q3 2023. The mid-premium segment also grew by 37 percent YoY and occupied a 5 percent share in the quarter. It consists of smartphones that cost between US$400 (approximately Rs 33,000) and US$600 (approximately Rs 50,000).
"A range of microfinancing options available on budget devices like no-cost EMI offers for longer periods (from 24 to 30 months) and affordability initiatives by all major brands has given a modest start to the festive season. However, as demand softens in the latter half of the quarter (post Diwali), brands may face excess inventory challenges. Hence, the outlook for 2023 remains flat or a low single-digit decline. Next year we will see a range of affordable 5G and foldable phones at the mid to premium end, but the inflationary stress and longer refresh cycles will likely limit the annual market growth in 2024," AVP – Devices Research at IDC Navkendar Singh said in a press release.