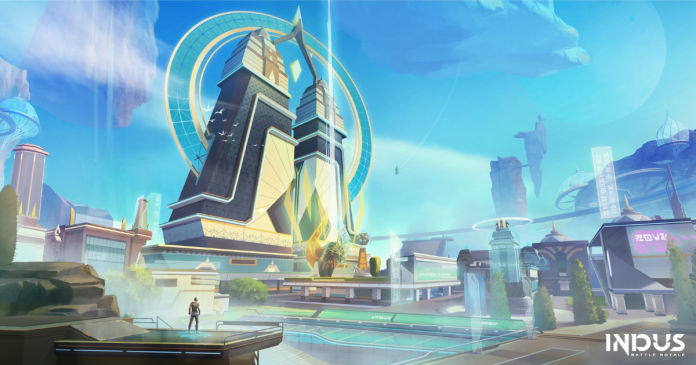 Indus is the next big project from SuperGaming and is easily one of the most high-profile and highly anticipated releases from an Indian studio. The game has been billed as the most ambitious project from the Pune-based studio, and over the course, of the past few months – we've seen bits and pieces of the game, and it has us incredibly excited.
Indus is an "Indo-Futuristic" AAA battle royale title for not just iOS and Android – but also for PC and consoles. This incredibly ambitious project has the gaming community in India waiting for it with bated breath and it is still scheduled for release in 2022.
We got in touch with SuperGaming CEO Roby John, who walked us through the game's development process and even shared exclusive never-seen-before gameplay footage. In addition to the game, he shared the studio's vision of moving beyond the realm of video games and potentially into TV series' based on Indus.
SuperGaming CEO, Roby John Talks to Us About Indus, "Indo-Futurism", and Potentially – a TV Series
As this is one of the studio's most ambitious projects – how long ago did the first few conversations about Indus take place and why is now the perfect time for a battle royale game of this scale? 
Initial discussions regarding this have been ongoing at the studio since 2020 and we've been in development for nearly two years at this point. Now is the perfect time for a battle royale from India for a multitude of reasons. For one, India alone accounts for around 350 million battle royale players across all games by our estimates. 
Secondly, it's a genre that's proven to be resilient to market trends and the notorious fickleness that tends to characterise core gaming audiences. 
Finally — and this is from my own personal perspective: when was the last time you saw a game of — to borrow your own words — 'this scale' from India with Indian themes? It's rare to see any meaningful representation of India in video games. We hope to change that with Indus.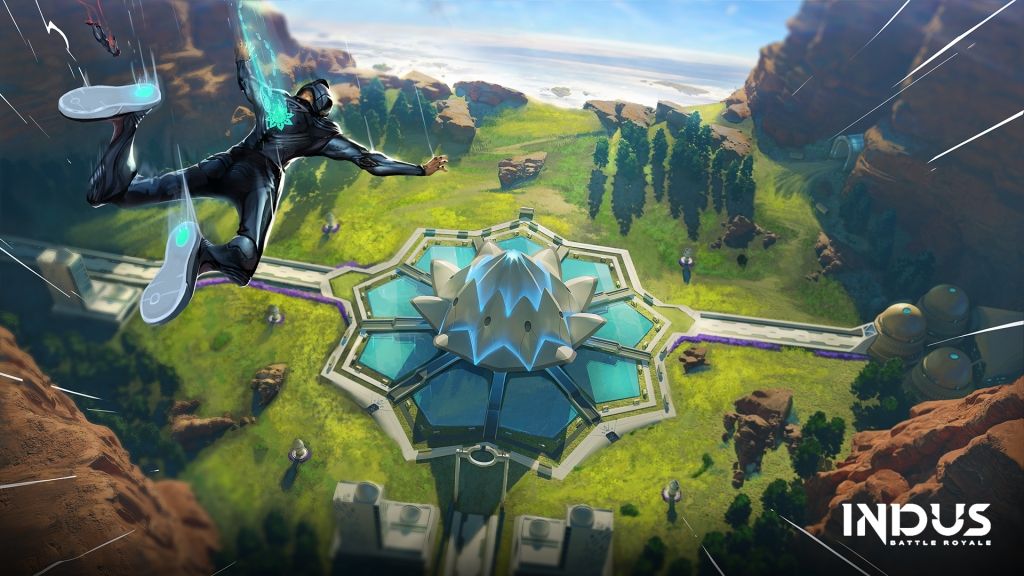 Just out of pure curiosity – how many working titles were discussed before settling down on Indus? How close was the game being called something else entirely? 
For us, it was more about getting the concept right before finalising a name. 
The initial concept for Indus stemmed from a host of factors. 
For starters, we're avid fans of shooters and battle royales — most of the team working on Indus live and breathe games from these genres. 

We were building our next iteration of our Shooter Platform along the path of building a scalable open world shooter platform. 
While iterating on concepts, the idea of Indus seemed a natural progression for us. 1. We noticed there were few battle royale games that put lore and story up front and centre, and none of them tackled Indian culture. We found that to be a glaring omission. 2. After all, India is one of the biggest if not the biggest market for the battle royale genre yet audience representation is non-existent. 
A map here, a level there, a couple of characters of Indian origin thrown in…don't get me wrong, some of these are exceptionally polished and even accurate — but we want to do more. 
Closer to home, Indian Science Fiction is perceived as derivative and gimmicky or as a vehicle to push the superhero genre. We want to try to do better. 
After all, many countries have their own take on sci-fi that's rooted in their culture. We've seen this with Dr. Who originating and taking inspiration from the UK, Godzilla from Japan, and even
the Fallout series from the US. India is missing. The goal is to create a sci-fi universe that represents India and its ideas while being inclusive. 
All of these factors led to us taking the first steps to making Indus. The name was a fairly easy decision once we had a strong concept for the team to rally around.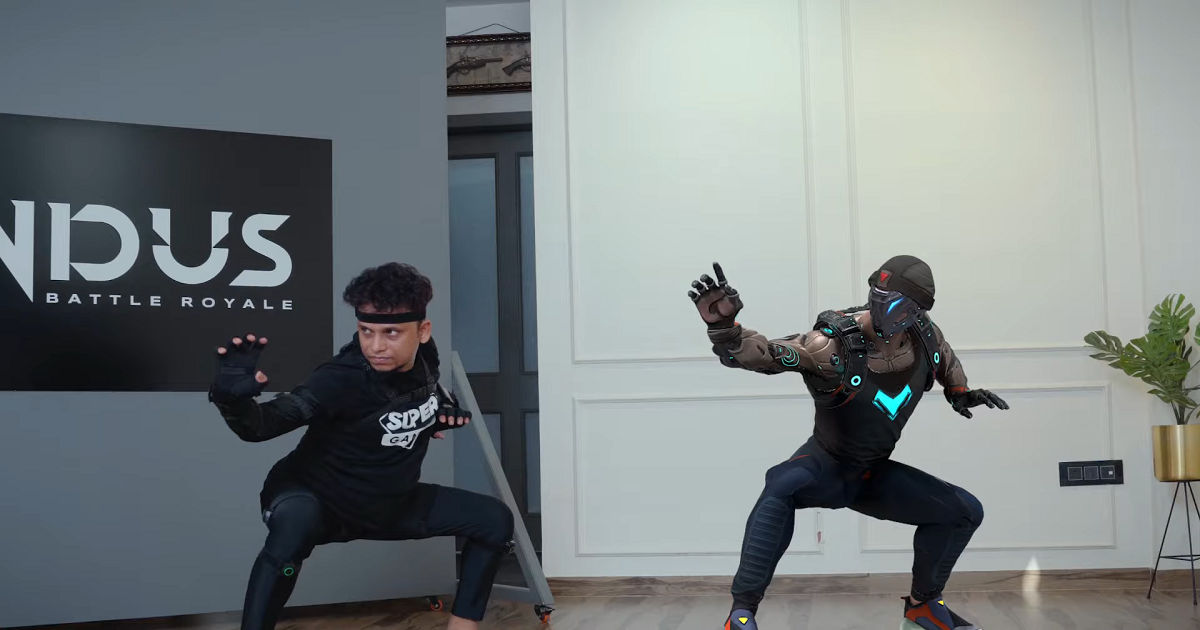 Apart from the battle royale mode, are there any plans for additional game modes such as maybe an arena shooter (a la MaskGun) or team deathmatch? 
We would consider other game modes given how everyone on the development team are huge fans of shooters ranging from mainstream hits like Apex Legends to more niche fare like Deus Ex. 
At the moment though, in the lead up to Indus' launch, we're laser-focussed on delivering a best-in-class battle royale experience. 
One of the things that stood out to me personally in the teaser for Indus was the music. I just wanted to ask as to who's doing the music for the game and when can we see a full-fledged trailer for Indus? 
Thank you. Our music is done in-house by our resident sound designer and musician, Neelabh Pandey aka IndusBard. Though a lawyer by trade, he's got a solid ear for music. He's the reason our music sounds as it should. 
At SuperGaming we value skills and the ambition to be the best version of yourself. We try to evaluate potential candidates for these, aside from their credentials on paper which Neelabh has in spades. PS: [we're hiring](https://jobs.lever.co/supergaming). 
As for a fully-fledged trailer for Indus, that's something we're working on. Keep an eye out on our socials for when that hits. 
It's pretty clear from everything we've seen thus far that Indus has a strong focus on narrative, world-building, and story. How challenging was it to find the right kind of tone for Indus and how soon can we expect to see more of the game world and lore? 
One of the biggest challenges was indeed finding the right tone. To us, tone is a function of delivering the intent of our game — the underlying message we want you to take away when you play it. For us: that was Indo-Futurism. 
Unlike most concepts rooted in fiction, Indo-Futurism had to be defined from the ground up.
Indo-Futurism began from what we Indians are familiar with — history. Everyone knows of the Indus Valley Civilisation from those two chapters in our history textbooks and that not-so-good Hrithik Roshan movie. However, we didn't want to make a game that had you using primitive weapons or have a high fantasy setting. That wouldn't be as epic. So we thought of a few 'What If' scenarios. 
One that stood out was — 'What if instead of going extinct, the Indus Valley Civilisation advanced to the space age? And what if we extrapolated that to an entire planet rather than just a river valley?' This was our launchpad. 
From here we defined how the Yaksha — the inhabitants of planet Indus were and what their society was like. Theirs is a world that's solved many of its key societal issues, its inhabitants have a deeper understanding of their role in the universe, and believe in using technology to better society.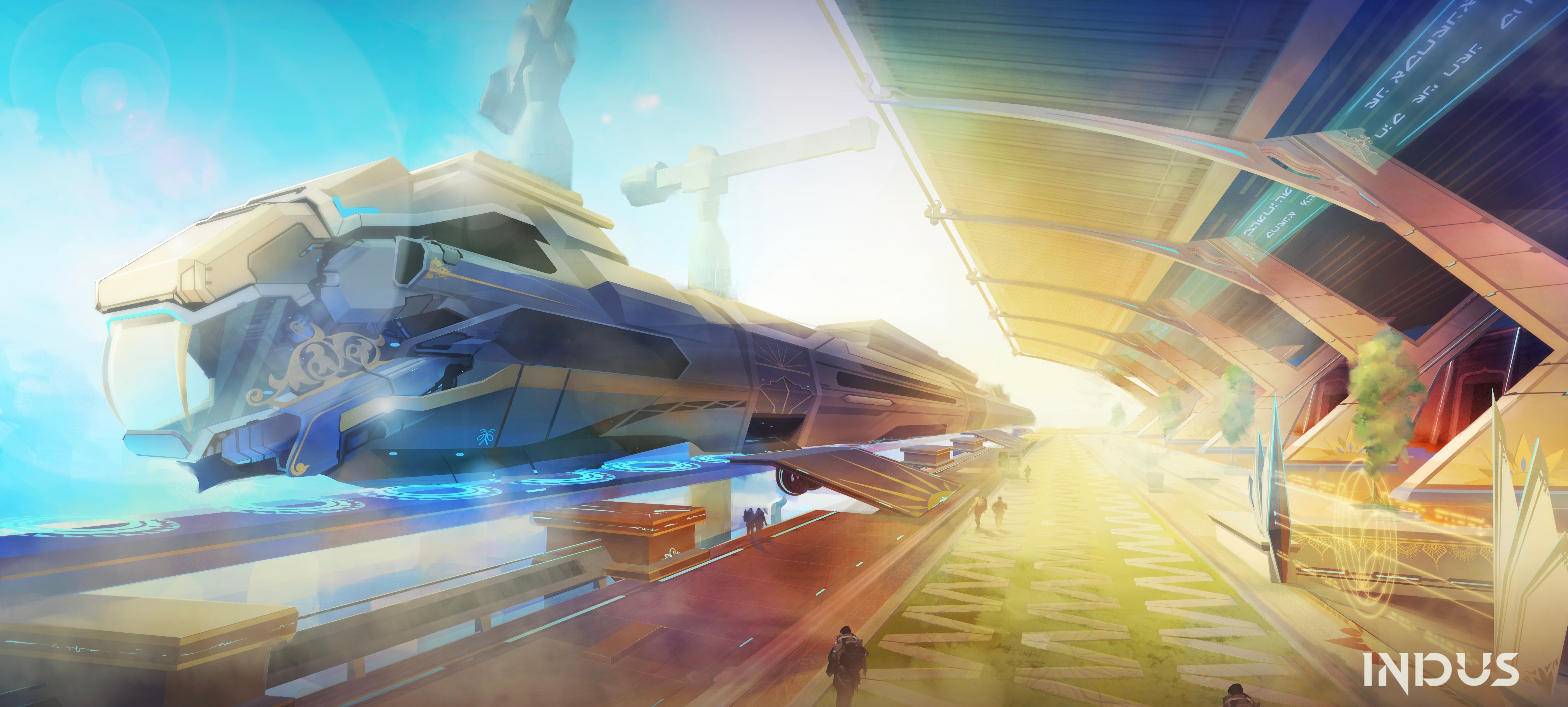 And this is why a battle royale whose gameplay is rooted in shooting your opponents has an intent and tone of positivity. All of which have been defined and informed by our construction of Indo-Futurism. 
While science fiction is commonly associated with post-humanism, dystopia, and at times, a general feeling of unbearable dread, the objective of Indo-Futurism was to create a world that's positive and optimistic. 
We've been releasing details regarding the universe of Indus and its lore almost daily on our Twitter, Instagram, and YouTube. We also have a blog that's updated with deep dives where necessary. 
Speaking of story and world-building, only recently – Netflix's Arcane proved to be one of the most well-received shows based on a videogame IP. Not saying it has to be now – but would SuperGaming eventually be open to doing an animated web series or something based on Indus. 
It's interesting you bring up Riot. Here at SuperGaming, we're big fans of their games, particularly Valorant. While Japanese companies like Square Enix have mastered the art of transmedia properties — with their games crossing over to other forms of media albeit mainly for national market consumption, there's no denying that Arcane's success has proved there's a wider audience outside of such select markets. 
That said, a major reason for us to spend a disproportionate amount of time thinking about things like Indo-Futurism, an overarching cohesive narrative, and a compelling universe is to eventually extend Indus beyond video games. We're definitely open to a show on or around Indus, perhaps in the vein of Free Guy or Halo Legends assuming it can be done well with the right partners.
What would you say was the most challenging bit regarding development on multiple platforms – mobile, PC, and consoles? 
To us, this would be ensuring we have a consistent visual fidelity across platforms. Considering the wide range of PC configurations and smartphone specifications as well as both PS5 and Xbox Series X|S having their own requirements — making sure that there's visual parity has been the most challenging part of bringing Indus to life. We want to ensure consistent visuals and aesthetics across the board. 
This is crucial because mobile is the biggest segment of the global gaming market and we want to treat players on mobile as first-class citizens rather than an after-thought. 
To do this, Indus runs on Unity and utilises our fully custom-built sandbox shooter tech stack called the Indus Engine. For us, working with Unity is significantly easier and faster to target mobile devices because of its feature set, toolchain, and relatively lighter runtime footprint compared to some other commercially available game engines. 
The team has extensive experience working with Unity over multiple shooter titles. We made a conscious choice of going with Unity so that we can leverage our expertise working with it and deliver the game to the hands of players as soon as possible. It also helps that we have an excellent relationship with the team at Unity as well. 
That said, it works in concert with the Indus Engine which is a necessity for scalability, networking, and well, allowing us to bring the game to mobile.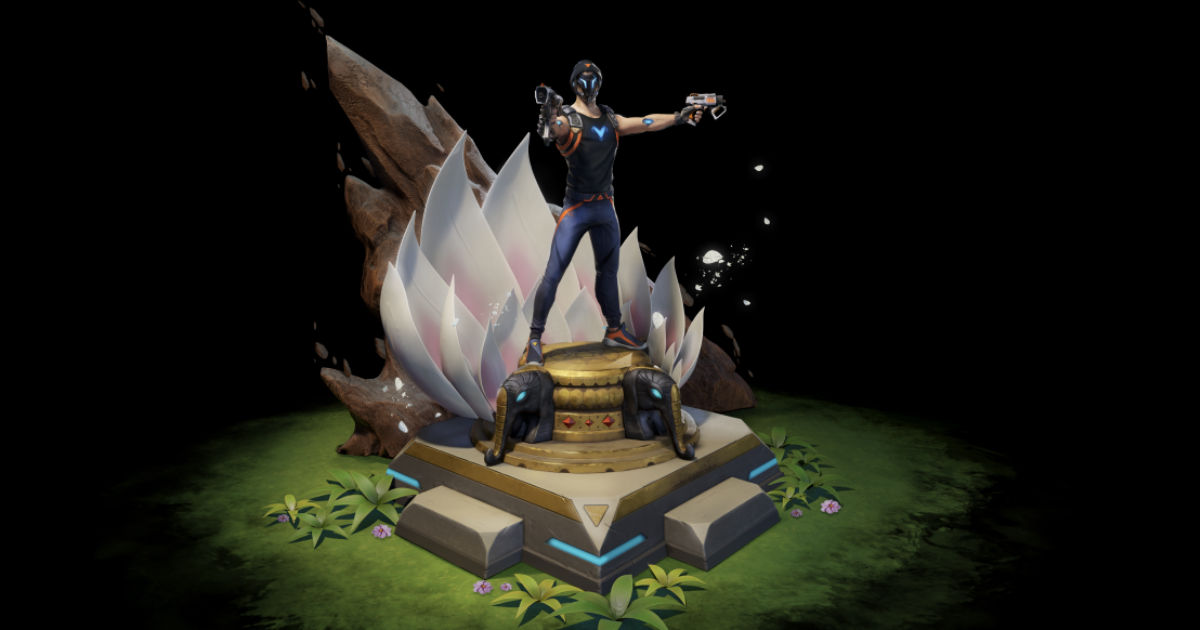 Aside from this, another challenge that we're tackling is our ballistics system. It's something we've crafted from the ground up. Granted, we could have borrowed and worked with what we did on MaskGun, but given Indus' sci-fi setting and goals, it wouldn't be the right fit. 
MaskGun is squarely focused on mobile audiences, usually casual, and has a modern-day setting. On the other hand, Indus is for PC, console, and mobile with a sci-fi setting for an audience that's played battle royales prior. There's a different expectation. 
Unlike our counterparts in the west that have ready and almost easy access to firearms in order to gauge how their in-game weapon systems should behave, guns in India, for our use case, aren't really easy to come by and are layered with an exceptional amount of red tape. 
Granted ours is a game with a sci-fi setting which allows us some creative liberties, but audiences want something that they can feel and relate to with each press of the trigger in-game. 
Our solution was a mix of quality time spent at local firing ranges along with a lot of inspiration from every shooter we loved from Call of Duty to Valorant, and even the likes of Destiny 2.
The end result? Perhaps the most nuanced ballistics and weapons system we've crafted with thousands of parameters that affect each gun's functionality, behaviour and personality positively resulting in what we believe is an impactful and authentic experience of firing guns.
Exclusive Work-in-Progress Gameplay Footage
Note: The gameplay footage shown here is a work in progress as the game is still in active development.
Finally, we have some exclusive gameplay footage from the game that shows the game in action and gives us a decent look at the HUD, UI, and map design of the game. Safe to say, Indus is one of the most exciting projects to come out of India and it will be interesting to see how the gaming community reacts to it come launch time.
Thanks for reading till the end of this article. For more such informative and exclusive tech content, like our Facebook page