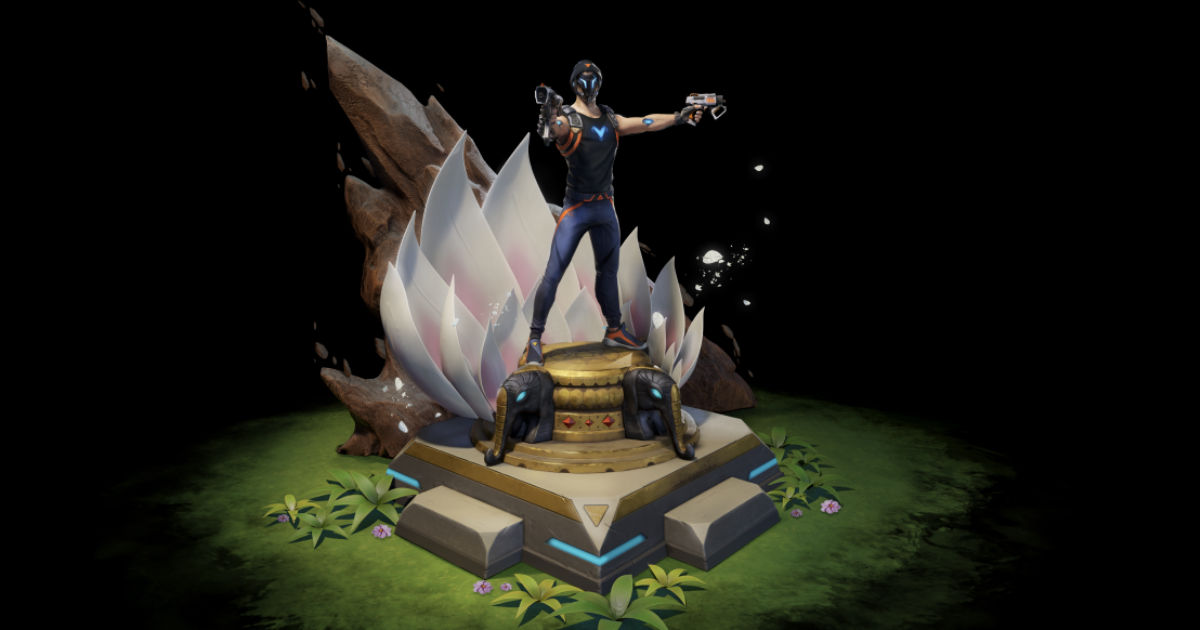 One of the most exciting projects of 2022 is SuperGaming's foray into the battle royale genre with Indus, a free-to-play title for not just Mobile, but also PC and Console. The game doesn't have an exact release date at the moment but in a recent blog post, the devs have shared that a playable version of the game will be available in 2022.
This is SuperGaming's most ambitious project to date and from what we've seen so far, Indus looks pretty impressive. In the same blog post, SuperGaming shares a lot of key information, including the default character, Mythwalker.
The devs have shared a bit of backstory to Mythwalker, a hired gun working for COVEN, an intergalactic syndicate that discovered an ancient and mysteriously scientifically advanced world called Indus.
SuperGaming Reveals Details about Indus' Map, Anti-Cheat, Battle Pass, and More
Indus and Virlok Map
This is Indus, a land of myth, mysteries & unimaginable wonders. This was a planet thought to be lost in time and space, until you got here.

RT if you're ready to drop! #IndusGame pic.twitter.com/6zmOnEHpzU

— Indus Game (@IndusGame) January 28, 2022
The planet of Indus, according to the lore, is a mystery to most spacefaring civilisations and houses a collection of untouched, unexplored, and ever-changing islands. The reason why Indus is significant to the galaxy is because of the planet's limitless deposits of a valuable substance called Cosmium.
The game will majorly take place on an ever-changing island map called Virlok. From the sound of it, it appears that the map will undergo transformation routinely, probably to coincide with new seasons and content drops.
Battle Pass
The #IndusGame key art had a progression of its own.
Here's #IndusBTS of how a black and red marker on a white board evolves into key visual. 🔥

Check the thread for the art behind the art 🖌️🎨 (1/6) pic.twitter.com/yprPcDDBqj

— Indus Game (@IndusGame) January 31, 2022
The devs have confirmed that the game will indeed have a Battle Pass progression mechanic. This is typical for most free-to-play battle royale games such as Apex Legends, Fortnite, Warzone, and plenty more.
The devs have also been sharing the development process of the art for the game on their social media platforms.
Anti-Cheat and Game Engine
An important aspect of shooters, especially battle royales, is the inclusion of a robust anti-cheat system. The devs have shared that the game will strive to have a level playing field by employing various methods of anti-cheat.
Indus runs on Unity as a base engine with a custom-built sandbox shooter tech stack called the Indus Engine. SuperGaming has been known to employ proprietary tech for game engines, such as in popular mobile FPS, MaskGun, which uses the June Engine.
Weapons and Gameplay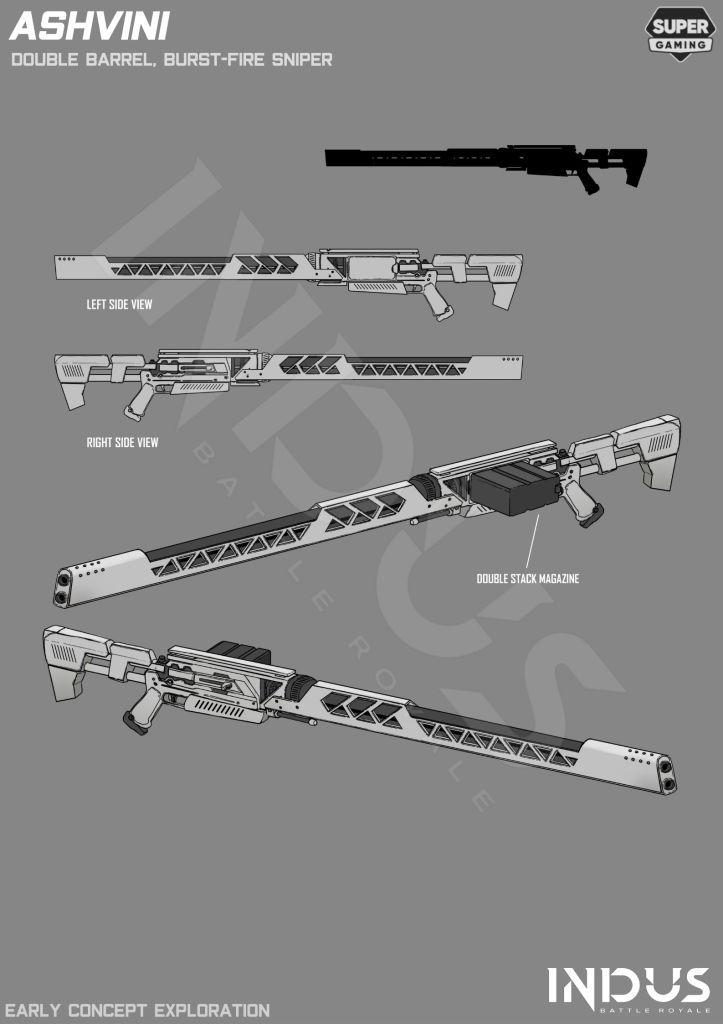 A battle royale game's foundation is the weapons and Indus will have a wide variety of them, according to the devs. The game will include, but not be limited to – assault rifles, hand cannons, and even snipers.
The devs have shared early concept art for one of the Sniper Rifles in the game, called the Ashvini. The devs will routinely be sharing more information about weapons, gameplay, and such on their official Discord server.
In terms of perspective, Indus only has First-Person perspective currently. Although, SuperGaming has hinted at including a Third-Person Perspective in the future. Additionally, the devs have shared that there is also an Indus Creators Program, to encourage content creators and gamers to put out content from the game.
For more information about the game, head on over to the official Indus blog post.