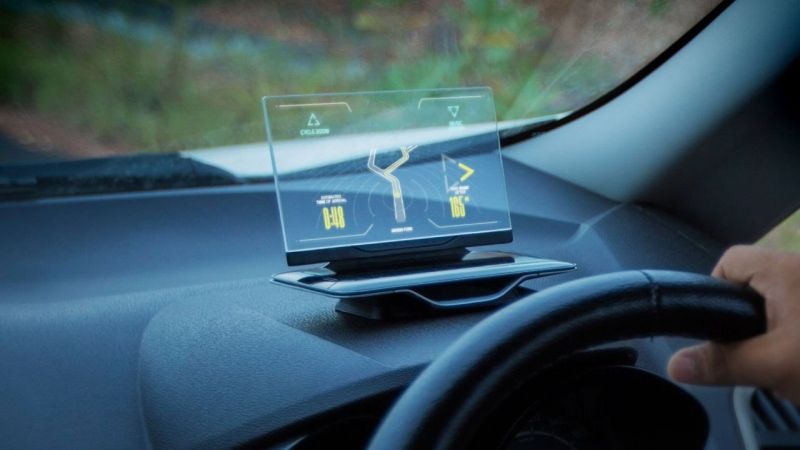 Ever since the IoT (Internet of Things) category exploded a few years ago, the market began flooding with smart gadgets. Both established and start-up brands began putting chips in toasters, pillows, belts, tables, and whatnot. However, most of these products were rushed to be the first one to jump on the "smart" devices bandwagon. Things haven't changed much in 2018, as companies are still rolling out stupid gadgets such as a salt dispenser, comb, and Wi-Fi connected trash can! Thankfully, some brands are implementing the technology in sensible way. Let's check out some of these innovations that can actually make your life easy or have a meaningful addition to the user experience.
Nuviz heads-up display
Using GPS navigation in cars is quite convenient. Mount your smartphone on a holder and you are good to go. With right settings, you can keep the navigation screen and the road ahead in your field of view. Bikes, on the other hand, are a different ball game. You can't view a bike's dashboard without taking your eyes completely off the road. Goes without saying that it is very dangerous. And to solve this issue, Nuviz has introduced its heads-up display. Apart from navigation, this gadget can feed you music and lets you receive calls with minimum distraction. Moreover, it is equipped with an 8-megapixel camera that can snap still and record HD videos. Priced at $699, the Nuviz heads-up display is powered by Qualcomm's chip, has Wi-Fi connectivity, and draws power from a 3,250 mAh battery. The gadget will take some time to gain traction in the consumer market. But, food or grocery delivery start-ups such as Grofers and Swiggy can implement this technology for more efficiency in its logistics.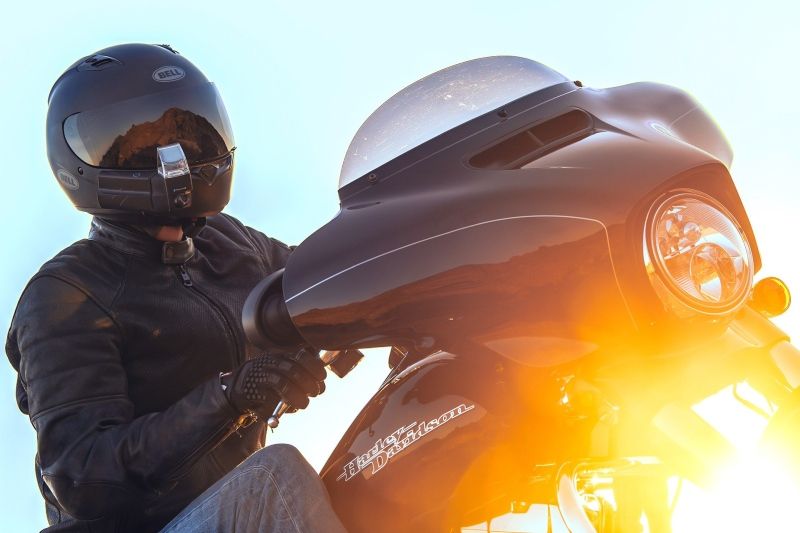 LinkSquare Spectrometer
Ever wondered how do we know the composition of heavenly bodies such as Neptune and Pluto? Well, scientists use orbiters equipped with infrared spectrometers to read the spectral signature of celestial bodies. Based on this data, we can understand the chemical composition of the atmosphere or surface layer of a planet. Stratio Inc. utilises this same space-age technology to address real world problem on Earth. The company developed LinkSquare, a handy spectrometer that can detect counterfeit medicine, cosmetics, currency, jewelry, and even freshness of fruits. LinkSquare analyses visible and near infrared light (400 nm – 1000 nm) to get the spectral fingerprints of an object. The information then passes through machine learning algorithms to determine the identity, authenticity, and degree of freshness of objects. The LinkSquare spectrometer can easily fit your pocket and its price starts at $549.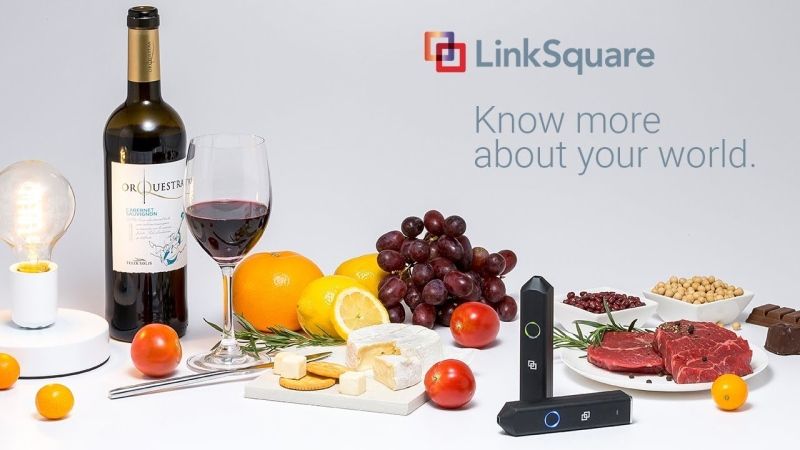 Mars Translation Earbuds
Thanks to the air travel, the world is becoming smaller. But, languages still remain a barrier between people across the globe. In popular culture, including a Korean movie Snowpiercer, characters use a compact translator to overcome the language barrier. Taking inspiration straight from science fiction, Japanese Line corporation, which is a subsidiary of a Korean tech giant NAVER, developed Mars wireless earbuds to save you from getting lost in translation. What makes it better than Google's Pixel Buds, is the fact that you can simply share one earbud with the other person to have a conversation across two different languages. The translation happens in real time using the data from cloud. In Pixel Buds, one has to talk via a connected smartphone. Mars currently support 10 languages and 40 more languages are expected to be added soon.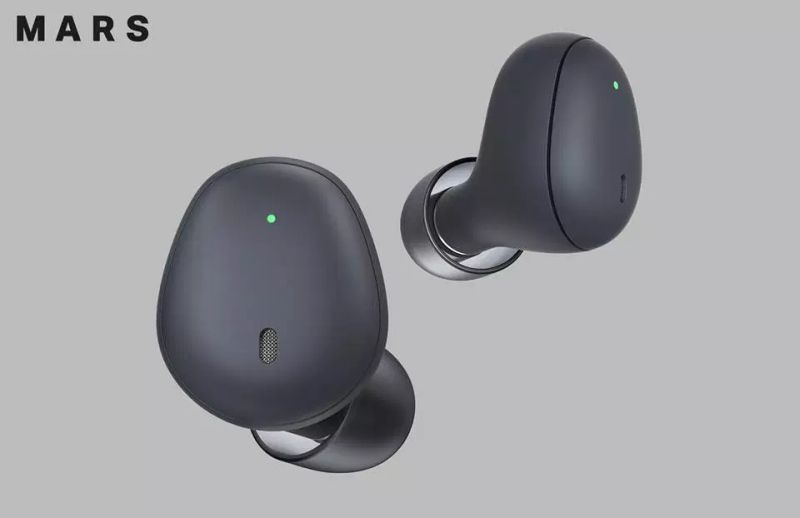 Orbi Prime 360-degree video recorder
Google Glasses were a distraction. It had too many features crammed directly into your eyes. However, based on a similar idea, California-based brand Orbi has come up with a product that has a more practical use. Dubbed as Prime, these trendy glasses offer 360-degree video recording feature. The Orbi Prime is equipped with four Full HD cameras. It is perfect for your weekend adventures or visits to popular tourist spots. For instance, imagine yourself on top of the Eiffel Tower. You want to live this moment, soak it all in. At the same time, you also want to take back the memories so you end-up staring in a smartphone. How sad is that! Well, not if you have the Orbi Prime. With its hands-free operation, you don't have to worry about recording stuff. Just put on these glasses, enjoy the moment, and Orbi will record memories for you. With storage support up to 128 GB storage, you can record plenty of footage on the Orbi Prime. The eyewear has wireless connectivity to sync with your phone. Plus, you get companion app for easy sharing and editing. The Orbi Prime is priced at $399.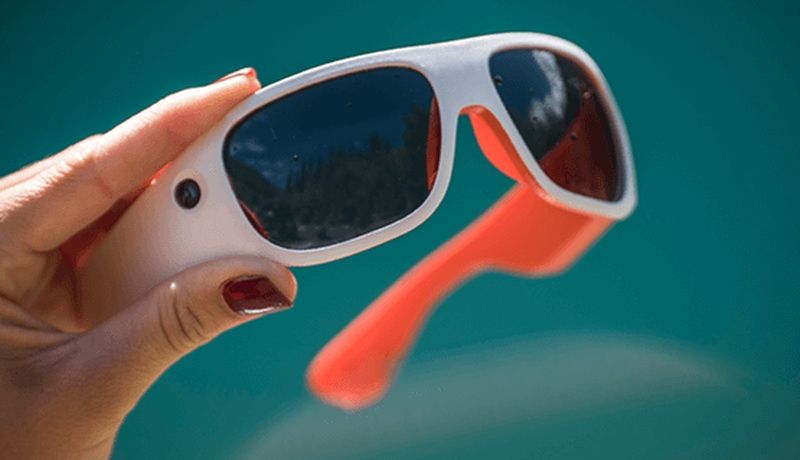 Wi-Charge
Smartphones have come a long way. We now have pixel-packed displays, excellent cameras, and powerful processors in the palm of our hand. However, there hasn't been any significant improvement in the battery tech. As a result, we still have to charge our phones at least once in a day. Currently, the only workaround is to carry lousy power banks. Things may soon change for good though, as Wi-Charge has introduced truly wireless charging technology. It uses beams of infrared light to power-up compatible devices within a room. The setup includes a Wi-Fi router esque power transmitter and tiny receivers that can be connected to smartphones or other devices. The receivers use a miniature photovoltaic cell to convert transmitted light into electrical power. In future, smartphone manufacturers can choose to integrate the hardware int their handsets to do away with external receivers. The company claims that the beams coming from its Wi-Charge are safe for life forms and are approved by the US FDA.