Highlights
Quiet mode encourages people to set boundaries with friends and followers.
Instagram also wants to give users more control as to what they see on the platform.
The Meta-owned company is making the Hidden Words feature for recommendations as well.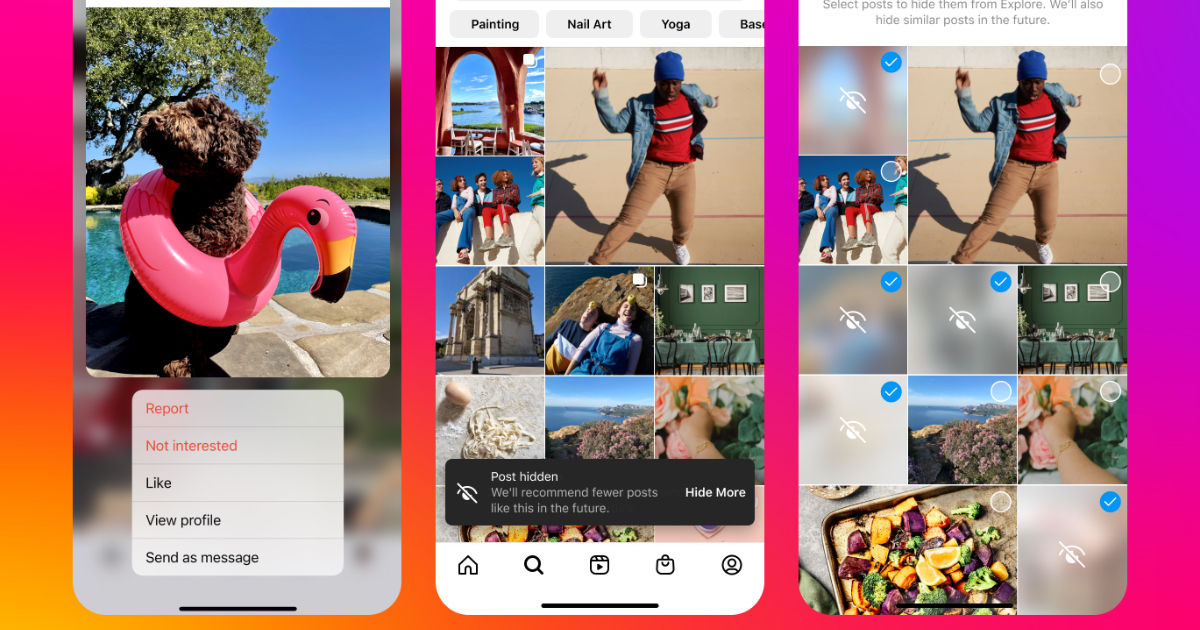 Instagram has updated its platform with three new features for users and creators. The Meta-owned platform has been silently working on several features, most of which are being gradually rolled out to all users in a phased manner. Instagram CEO Adam Mosseri has now confirmed that the Reels platform will roll out three new features that will help people manage their time and what they see on the app.
One of the new features introduced on Instagram is Quiet mode. As the name suggests, users will not get any notifications of any kind when in Quiet mode. There is more to it, which you can know by reading below. The other two features introduced on the app are Hidden Words for Recommendations and Not Interested Multi-Select. Let's take a look at the new Instagram features rolling out to all users.
Instagram Update: New Features
The new Instagram update has three new features in store for users that will help manage and control what they see on the app. Starting with Quiet mode, the feature encourages people to set boundaries with friends and followers. When enabled, users will not receive any notifications. The feature will also inform other users about you being in quiet mode as your profile activity status. In case someone still sends you a direct message, Instagram will send them an auto-reply about you being in quiet mode.
Quiet mode is customisable. Once the feature is turned off, the app will show you a quick summary of notifications. It will be available in the US, United Kingdom, Ireland, Canada, Australia, and New Zealand today. The company is working on making the feature available to more users in other countries.
Also Read: Instagram Introduces Twitter-Like 'Notes', Group Profiles, and More for Sharing Text and Emojis
The second feature rolling out to all users is Hidden Words for Recommendations. The feature is an extension to hiding comments and messages with specific words chosen by the user. Now, users can add a list of words, emojis or hashtags that they would not want to see in recommendations. The feature can be found in the Hidden Words section of Privacy settings.
Lastly, Managing Recommendations. Mosseri showcased how users can manage the kind of content recommendations they see on the app. Instead of selecting and marking each post individually as "not interested", users will now be able to hide multiple pieces of content in Explore. Once the app learns about the behaviour, it will work on avoiding showing such content in other places like Reels, Search and more.
The features are being made available to a bunch of users. It is advised to update the app to be on the latest version. What are your thoughts on the new Instagram features? Let us know in the comments below.