Highlights
Meta will now let you block Instagram from tracking your web activities
The new option will also delete all the past activity that was tracked by any Meta app
The setting will also apply to Facebook and all other Meta services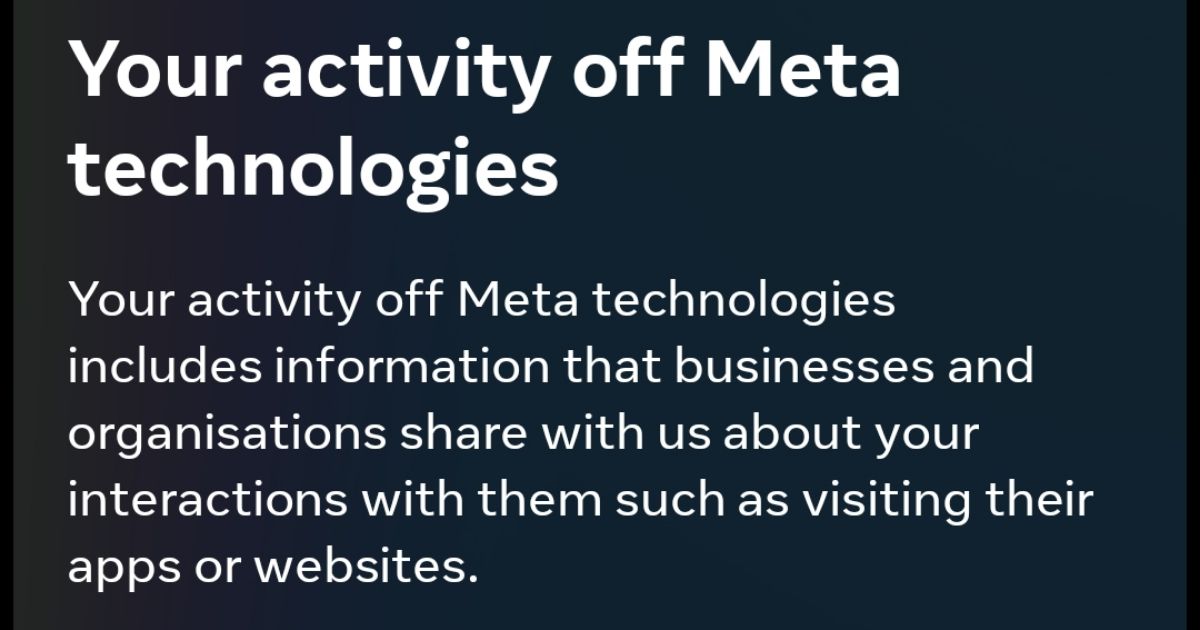 Instagram and other applications from Meta are notoriously famous for actively tracking your web browsing activity. The company says that this data is used to show more relevant advertisements to its users. However, Meta users have often complained that the tracking is rather creepy than helpful.
Instagram has now introduced a new option that will prevent the app from tracking your web activity. A few weeks back, this option was also rolled out to the Facebook app.
Latest Update Allows Users to Block Instagram From Tracking Web Activities
Instagram has now introduced an option called 'Activity Off Meta'. This section shows you all the data that the app has tracked, while you were using the internet outside of the Instagram app.
The new Activity Off Meta has introduced three features:
History of your most recent activities tracked by Meta
Ability to clear all previously tracked activities by Meta
Block Meta from tracking all of your future web activities
It is worth noting that the data shown in this section is not exclusive to the Instagram app. This menu will also show you the information tracked by Meta through the Facebook app. However, the good thing is that any changes made in this section of Instagram will reflect across all other Meta apps, including Facebook.
The same settings can also be accessed from the Facebook app and website.
How To Block Instagram From Tracking Your Web Activities
Open the Instagram app, and tap on your profile picture picture icon.
Now select the three-bar menu, and go to Settings and Privacy.
Tap on Account Centre, and then navigate to 'Your information and permissions'.
Select the 'Your activity off Meta technologies' option.
Now tap on 'Manage future activity'.
Select the 'Disconnect future activity'.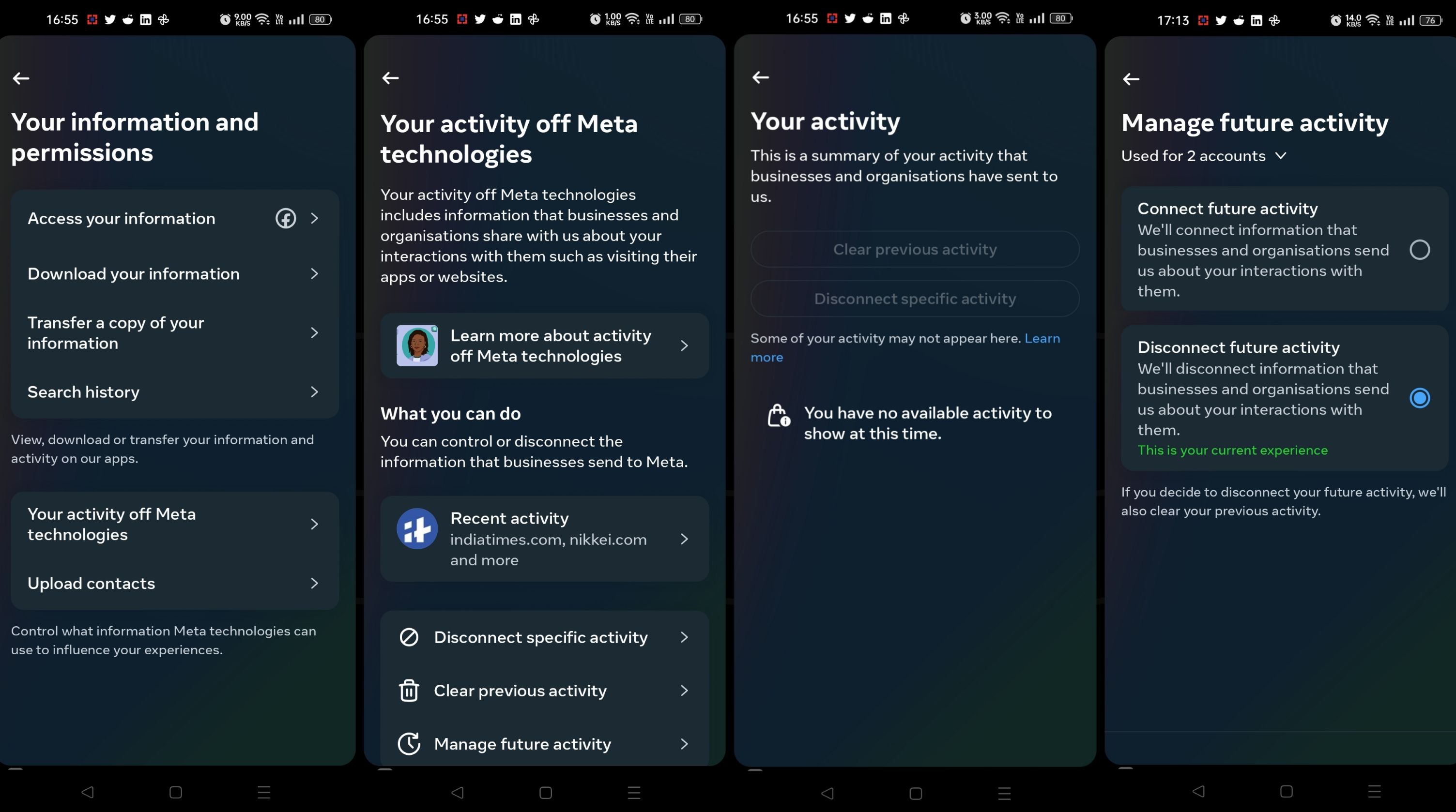 Once done, Meta will not track your future web activities through any of their apps. This option will also clear your past web activity that was tracked by Meta.
The latest Activity Off Meta feature was introduced on the Facebook app last month. The option is now being rolled out on the Instagram app. Users are not required to update their Facebook or Instagram app to the latest version. They can simply navigate through settings, and disable future activity tracking by Meta.
Meta Has Paid More Fines Than Any Other Company in the World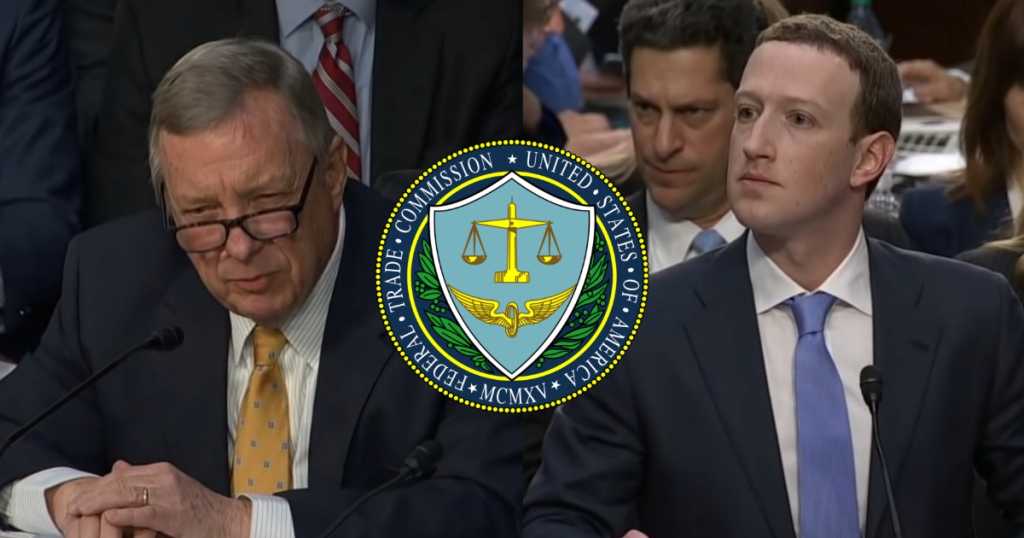 Till today, Meta has been fined seven times in multiple regions of the world, for the same reason — violating the privacy rights of its users. During the investigation of the Cambridge Analytica scandal, Facebook was fined $5 billion by the FTC for sharing user data with third parties, without their consent.
No other company in history has ever paid so much fine. For reference, Meta has paid more fines than Apple, Google, and Microsoft combined. Not something to be proud of, but the company does not seem to care.
In May 2023, Meta was again fined by the European Union for $1.3 billion, for transferring the data of Europe-based Facebook users to America. Meta had violated the laws of the General Data Protection Regulation (GDPR) by sharing data overseas, resulting in getting fined. Meta has challenged this fine, and the final verdict is expected around December.
As of today, Meta is valued at $800 billion, making it the 7th most-valued business in the world. However, it has already paid over $6 billion in fines and still has multiple court cases pending. The company is always under the radar of government organizations all over the world, due to its reputation in data privacy.
It looks like Meta is finally realizing its mistakes, and is taking small steps to protect the privacy of its users. The latest option to stop tracking the web activity of its users is surely a step in the right direction.