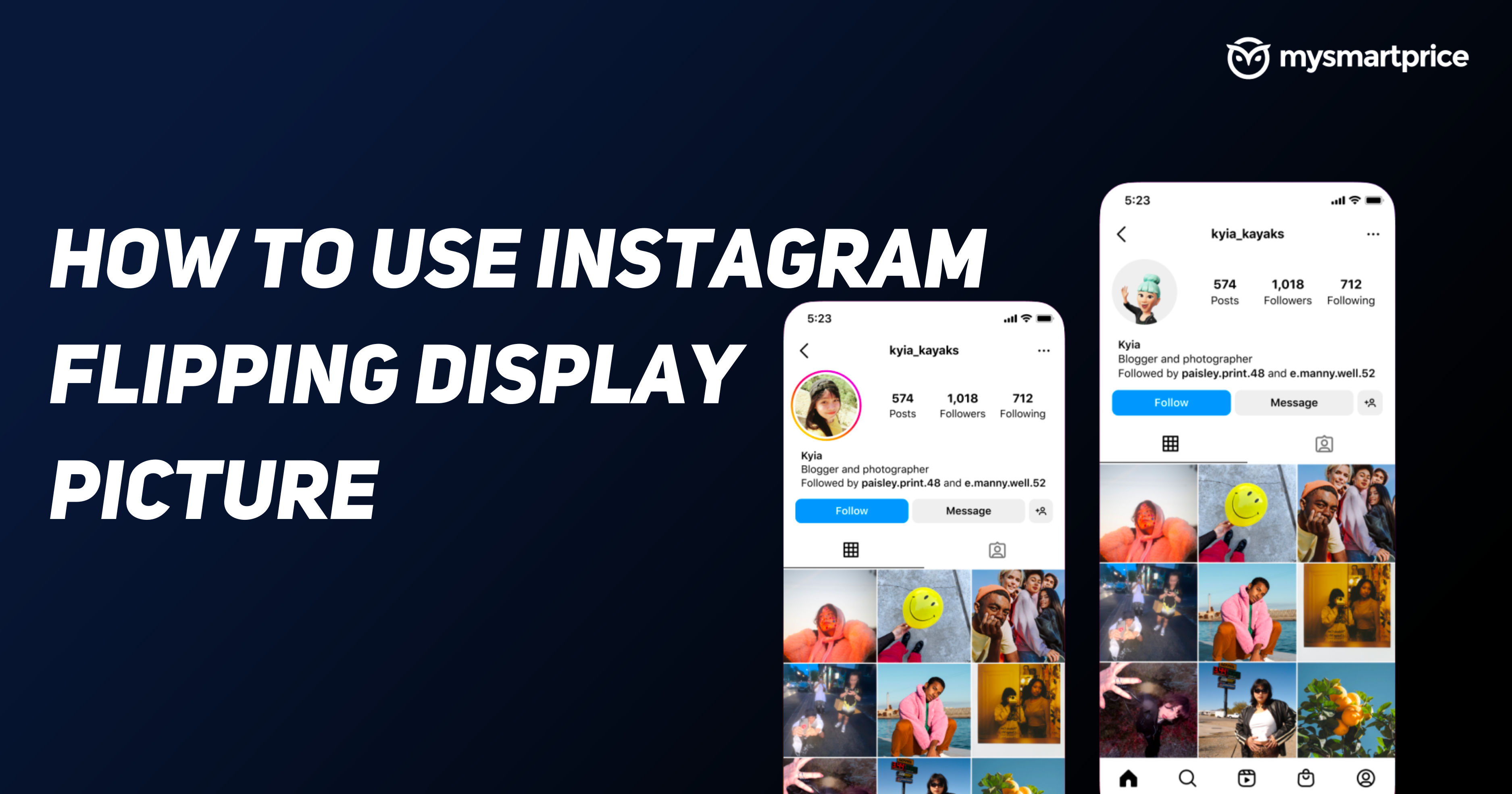 Meta recently announced a bunch of features coming to its social media app, Instagram. The company has announced features like Quiet Mode, Hidden Words for Recommendations and Not Interested Multi-Select. Another feature that the company has announced is Flipping Display Profile Picture which means that a user can now keep two profile pictures together.
For that, you need to have an Avatar which you can create on Facebook or Instagram. In this article, we will show you how to create an Avatar on Instagram and how to enable the Flipping Display Picture feature on Instagram.
What is Instagram Flipping Display Picture Feature?
New profile pic, who this?

Now you can add your avatar to the other side of your pic — and people who visit your profile can flip between the two 🪙 pic.twitter.com/hEyzW4G19W

— Instagram (@instagram) January 24, 2023
Instagram Flipping Display Picture allows you to keep two profile pictures simultaneously on your account. Out of which, one of the pictures is the regular photo that you keep on your profile whereas the other is an Avatar that you need to create first. Using this feature, anyone can see both of your profile pictures. To do that, someone who has visited your profile needs to swipe on your picture and an avatar will appear. The avatar will be animated.
Also Read: Instagram Name Style: 200+ Stylish Nicknames and Username Styles for Your Instagram ID
How to use the flipping display picture feature?
To use the Flipping display picture on Instagram, you need to create an Avatar first on the app. Follow the steps below to create an Avatar on Instagram.
Open Instagram and go to the profile section.

Tap on the hamburger icon in the top right corner and a menu bar will appear.

Select Settings and go to Account.

Find Avatar among all the options and tap on it.

Select Get Started and now you need to customise your Avatar.

Choose skin tone, face shape, hair, eyebrows, glasses, etc and create your final Avatar.

Once done, tap on Next.

Select Done and then Save on Changes. Your Avatar is now ready to use.
Also Read: WhatsApp Avatars: How to Create and Use Avatars on WhasApp on Android and iOS
Now, to add an Avatar to your profile picture, follow these steps.
Go to the Instagram Profile section.

Tap on the Edit Profile button located below your profile description.

Now, it will show you an option 'Edit Picture or Avatar'. Tap on that option.

Select Add to Profile Picture.

Tap on Done in the top right corner.
That's all, you have now enabled the flipping display picture feature on your profile.
FAQs
How to flip Instagram profile picture?
To flip an Instagram profile picture to check out the account's Avatar, all you need to do is just swipe the profile picture and it will flip.
I am not getting the Instagram Flipping Display feature, what should I do?
Meta is currently rolling out the new update in phases. Depending on your region you should receive it. However, you can try updating the Instagram app on your phone from your native app store.
What should be the size of Instagram profile picture?
The perfect dimensions for the Instagram profile picture are 110 x 110 pixels.