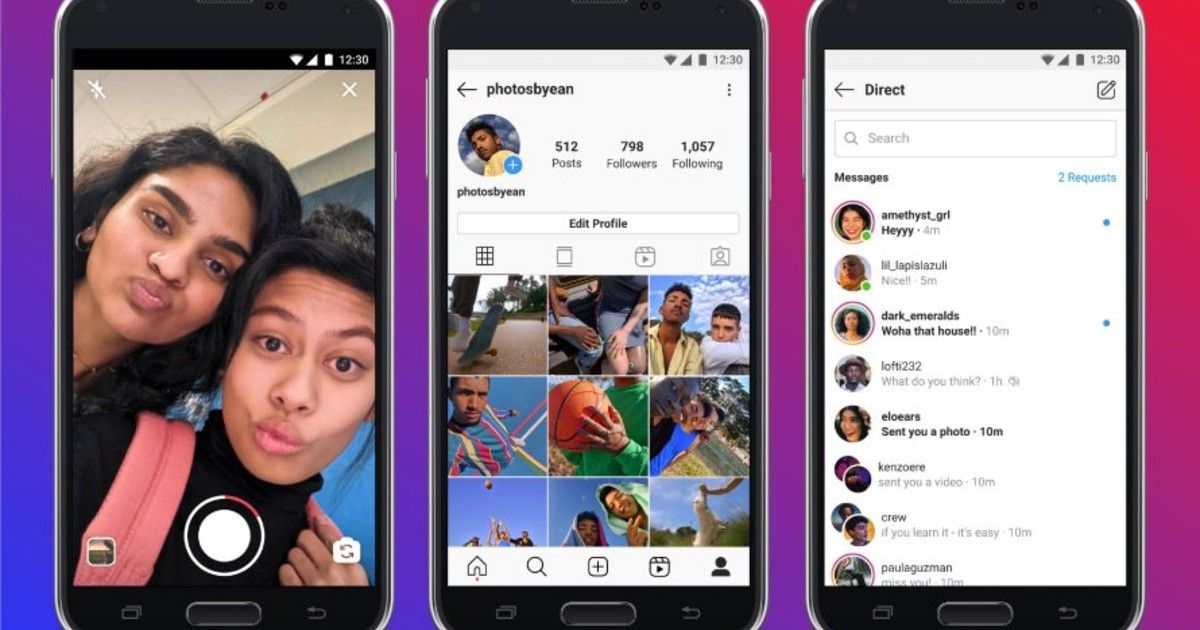 Social media giant, Facebook, is relaunching its Instagram Lite app, which was first announced back in 2018. The company announced the relaunch yesterday, bringing it to Android devices in 170 countries, including India. While the app is still meant for people with slow connectivity, especially in 2G areas, the company is adding some new features this time. As a result of those features though, the new Instagram Lite app is larger than the original, though it's still 15 times smaller than the full version of Instagram. "What the team came up with is an app that requires only 2 MB to download on Android — considerably less than the full-size version, which was closer to 30 MB — but retains the key features that people using entry-level devices want," Facebook said in a blog post.
Perhaps most importantly, the new version of Instagram Lite will support Reels. The company's new short-video platform, aimed to capitalize on TikTok's troubles, makes an appearance on the lighter version of Instagram. It will be interesting to see how Facebook plans to stream videos in slow connectivity areas. According to The Verge, Nick Brown, product manager for Instagram Lite, told reporters in a briefing that the Reels platform has had "a lot of engagement" in India, which is why the company decided to add it to Instagram Lite as well.
Further, Instagram Lite won't have advertisements at launch, though Brown also said the company plans to bring its complete monetization features to the platform eventually. That makes sense, given that the app is mostly meant to onboard new users, rather than looking at monetization and more. Apps like Instagram Lite are efforts by tech giants like Facebook to reach the next billion Internet users. Google too has made lite versions of many of its apps.
How to get Instagram Lite
The new version of Instagram Lite also supports a dark mode, and Facebook's blog post mentions phones as old as the Samsung Galaxy Duos running the app. "Starting today, people in more than 170 countries will be able to download Instagram Lite in the Google Play Store to have a high-quality Instagram experience, no matter what network or device they're on. We will be rolling out the app globally soon," the company said.