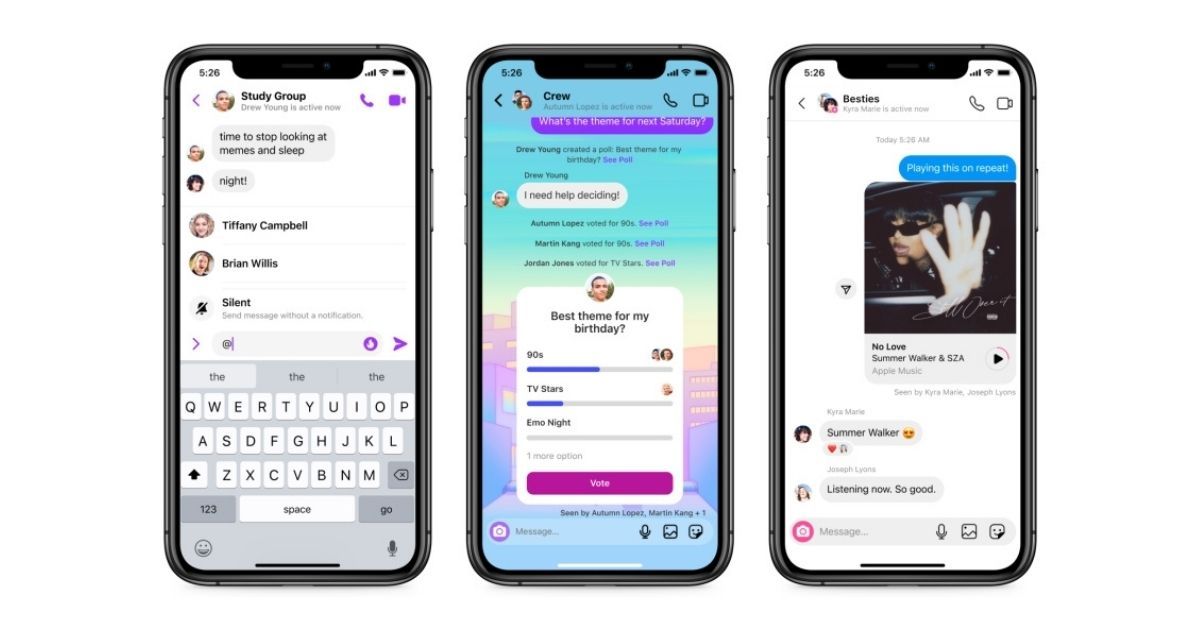 Meta owned social media platform, Instagram is adding seven new messaging features from the parent company's own Facebook Messenger application; including the ability to see who's online at the top of the messaging section, introducing a new way to quickly share posts with friends and more. Let's take a quick look at the new features arriving on Instagram.
Instagram Finally Gets Polls, Silent Messages, New Chat Themes, and more
To begin, Instagram's developers have transformed how people engage, share, chat, and reply to messages. Users may now receive new messages while exploring their feeds and respond to them without having to switch to their mailbox and losing their stand.
Next, Instagrammers can now tap and hold the share button to quickly and effortlessly reshare posts to closest friends. The application also makes it easy to see who's free to chat with at that moment, by placing online users at the top of your inbox.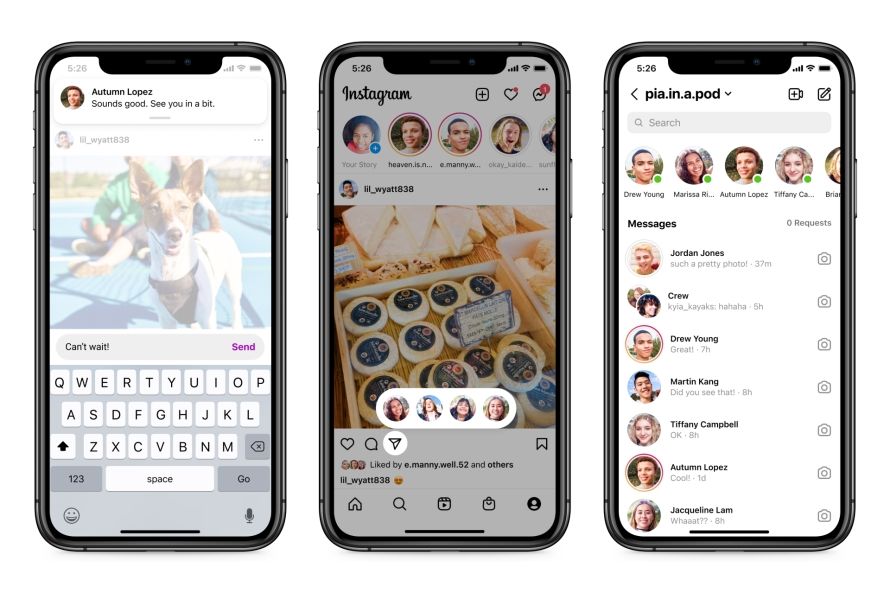 Moving on, there are several changes to the messaging threads. Users can now share a 30-second preview of a song with friends, directly from the chat window. This is made possible by integrations with Apple Music, Amazon Music and Spotify (coming soon).
Have you ever been hesitant to send a message late at night or while a buddy is in a crucial meeting? Meta has got you covered. With the latest update, customers can now send messages without notifying friends by including a @silent phrase in the message.
The company is introducing a new lo-fi chat style to the previously existing theme selections, claiming that it will make chat threads more personal. Users may now create polls on Meta for the first time. It's been a long time coming, but it's finally arrived in your group conversations. For a long time, Facebook Messenger has had this feature.
These new capabilities are now accessible in a limited number of countries, with intentions to extend internationally at a later date.