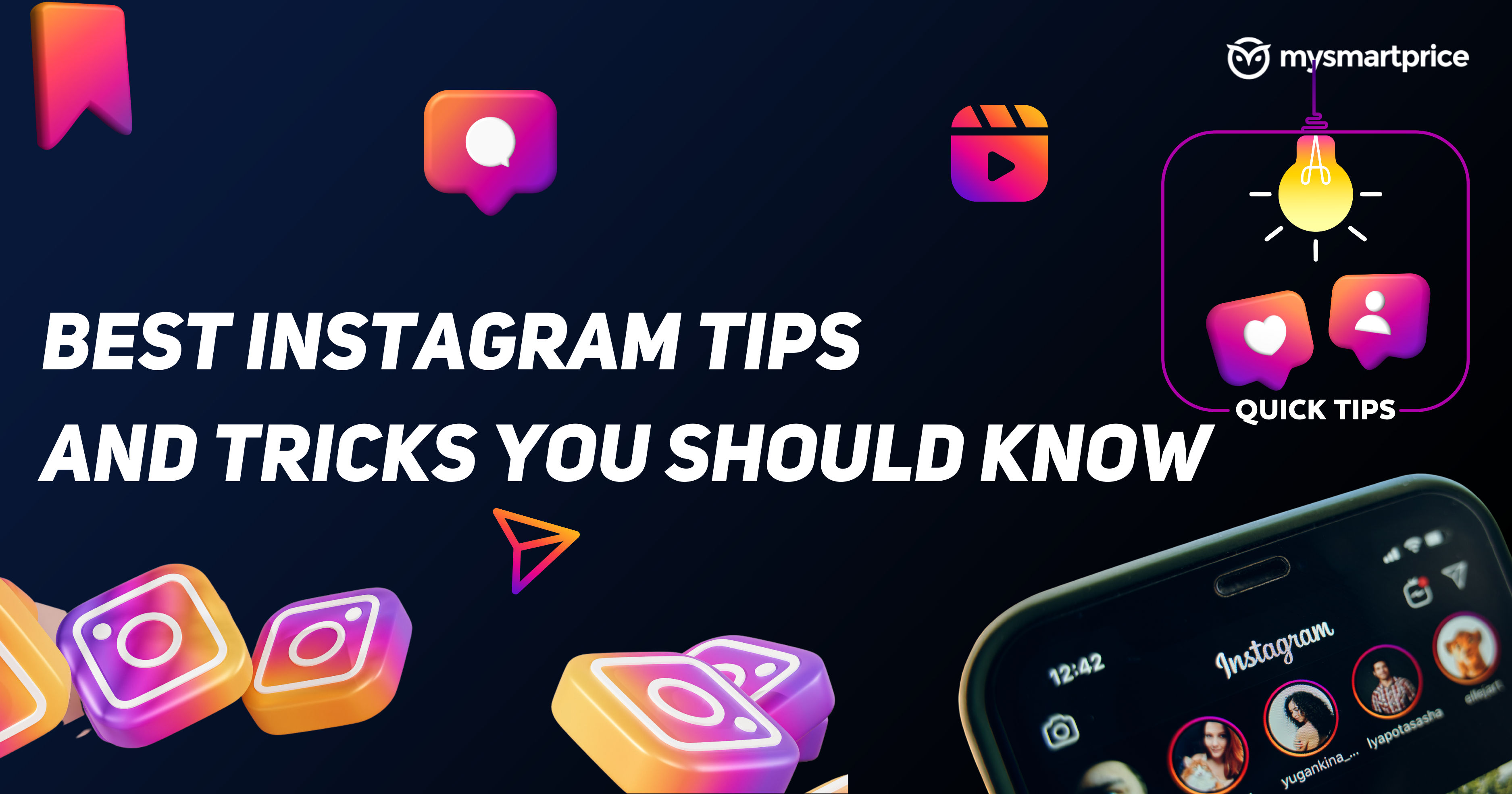 Instagram is one of the most popular social media apps among the youth. Regularly, Meta provides new updates and features to Instagram. While you are aware of basic Instagram features, there's more to it about which you are not aware.
There are various hidden Instagram tips and tricks about which Meta has not informed anything but it exists in the app. We have listed all the cool Instagram tips and tricks in this guide so that you can do much more than just share and save. Let's check out the new Instagram tips and tricks.
Also Read: Best Time to Post on Instagram in 2023 for Maximum Engagement: The Ultimate Guide
Top Instagram Hacks, Features, Tips and Tricks You Didn't Know
Hide your story from certain people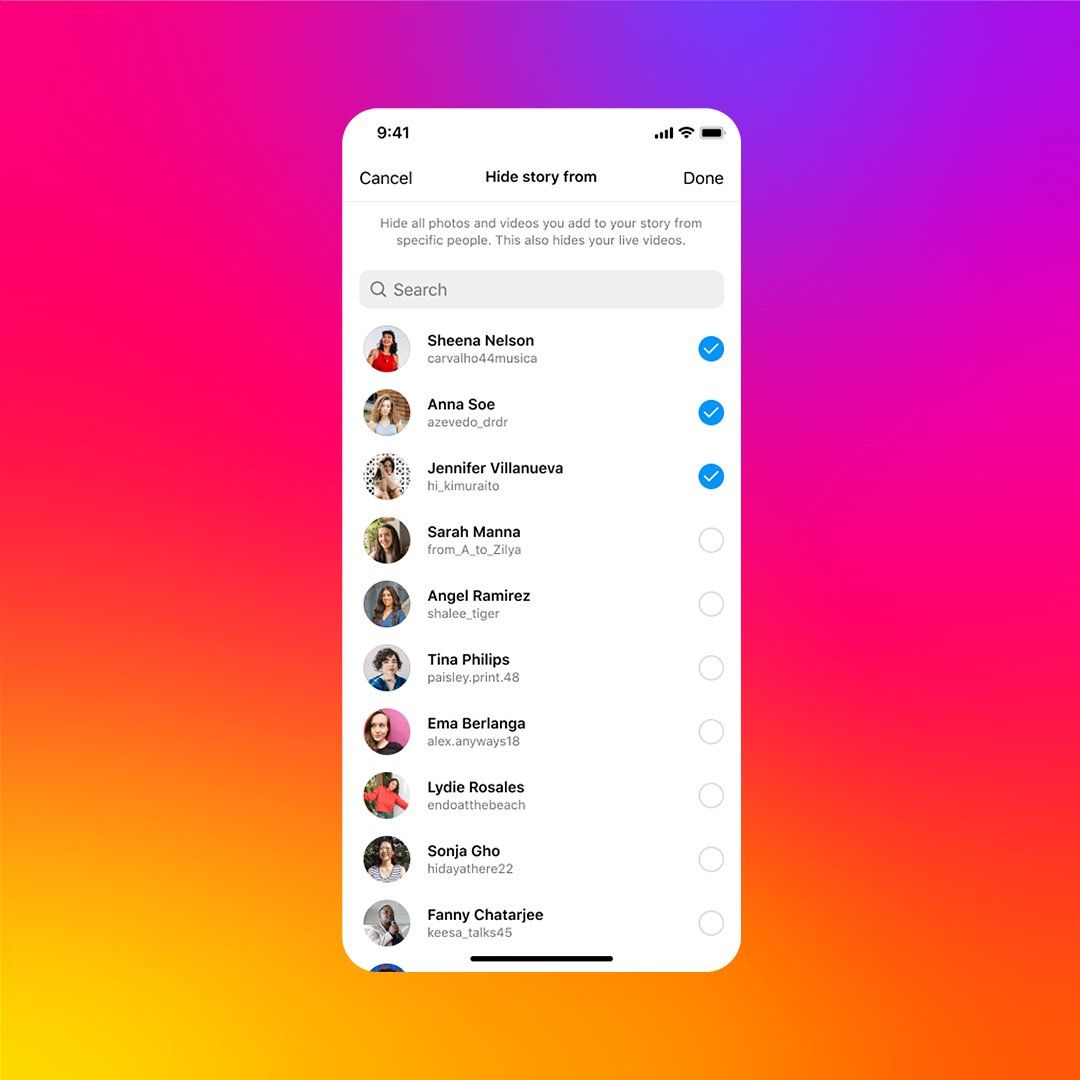 Instagram story is an easy way to describe your daily routine or lifestyle. You can share it with all your followers at once. But what if you don't want a specific person or account to see your story? Let's say it's your family member, a friend, or a neighbour and you don't want to share updates about your daily routine with them. Instagram allows you to hide your stories from certain people. Here's how you can do it:
Swipe left from your Instagram home screen and go to the Story section.

Now, tap on the Settings option in the top right corner and select Story. There will be an option called 'Hide Story From', tap on it.

Select the account you want to hide your story from. Tap on Done. Now, Instagram will hide your story from those accounts.
Also Read: Instagram Highlight Icons/Cover: How to Create, Add, and Remove Highlights in Instagram on Mobile and PC
Save story drafts and come back to them any time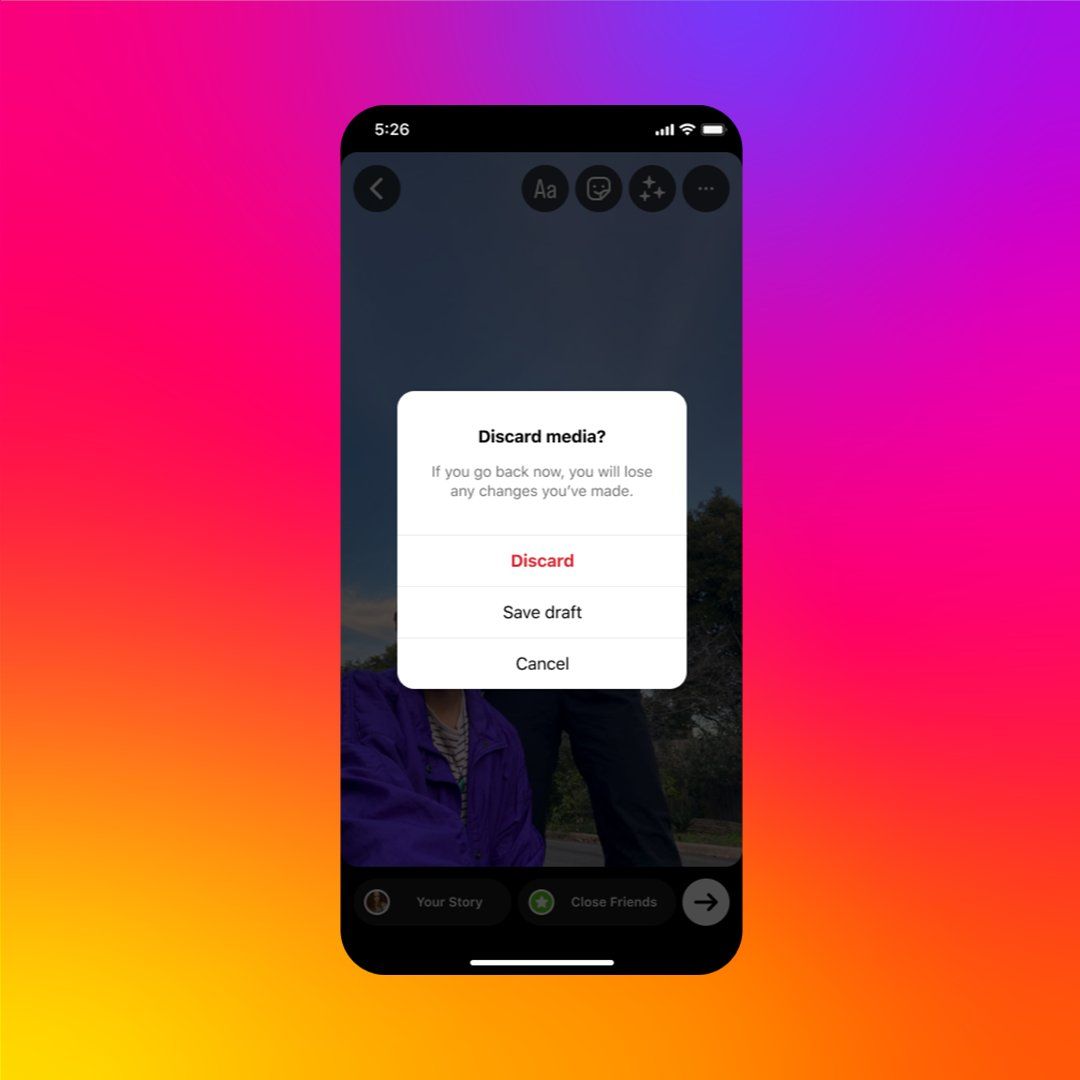 Just like post drafts, Instagram allows you to save your stories that you are not able to post instantly because of an internet connection or any other reason. You can just select that draft and post the story at the time you want. To save a story as a draft, do the following:
Go to the story section on Instagram and click a picture.

Now, tap on the backward arrow on the top left and a menu will pop up.

Select Save Drafts and it will be saved on your account.
Do note that Instagram stories get deleted automatically after seven days so you should post them before the mentioned timeline.
Also Read: Instagram: How to Create a Second Instagram Account and Switch Between Multiple Accounts
Add Multiple Photos to your Story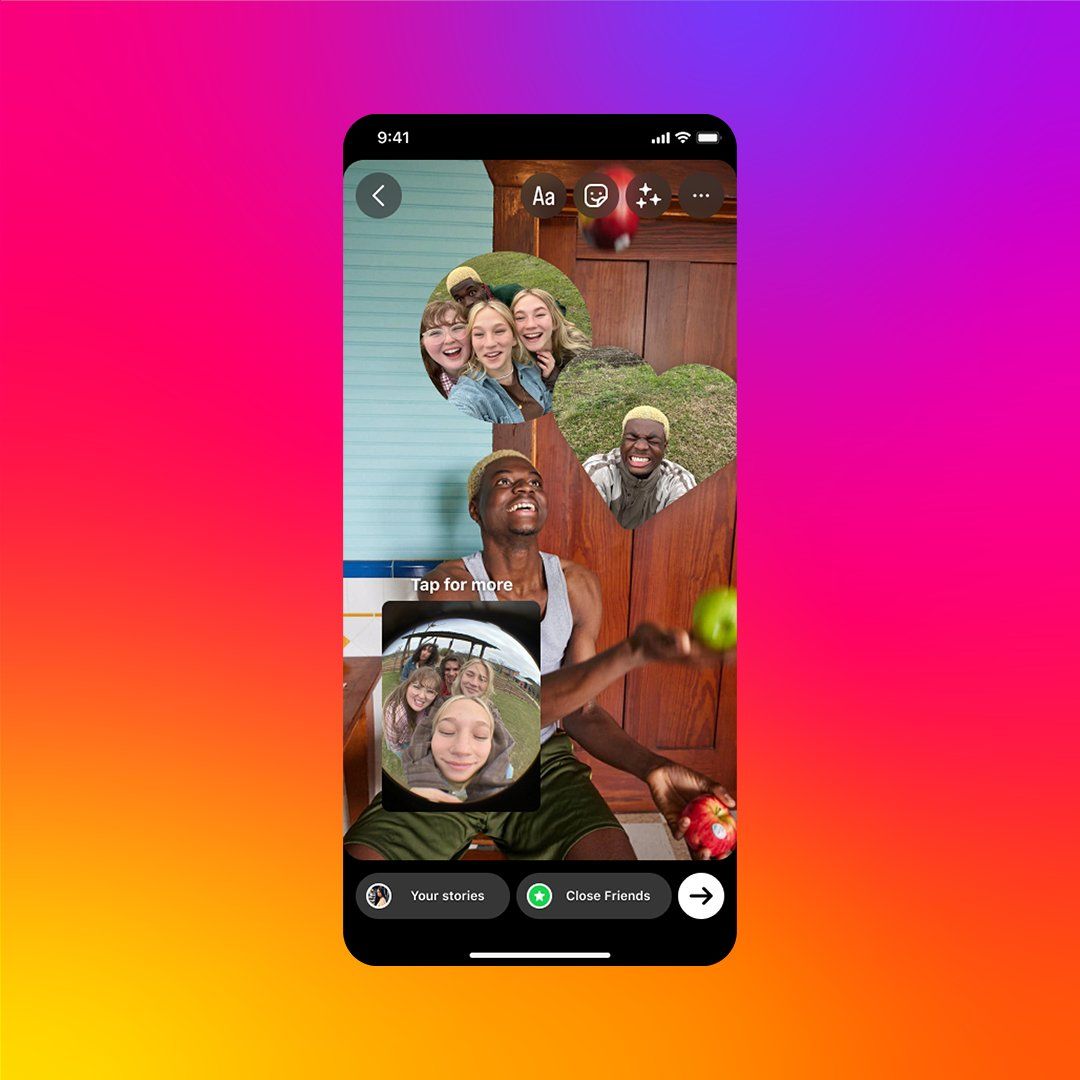 Instagram Story gives you an option to add only one story by default but adding more pictures to it would make it visually appealing. In a traditional and lengthy way, you will have to go to a collage editor and make a collage and then upload it to your story. However, there's a shortcut, you can use the Instagram layout feature to add multiple photos at once. Here's how:
Open the Story section on your Instagram app and tap on the right menu bar.

There will be an icon for layout, tap on it.

Now, select the grid line according to the number of photos you want to add. Select pictures and tap on the Shutter button.
That's all, you can now upload multiple photos in your story at once. You can also use the gallery icon from the stickers to add multiple photos to your story.
Share your Story with Close Friends Only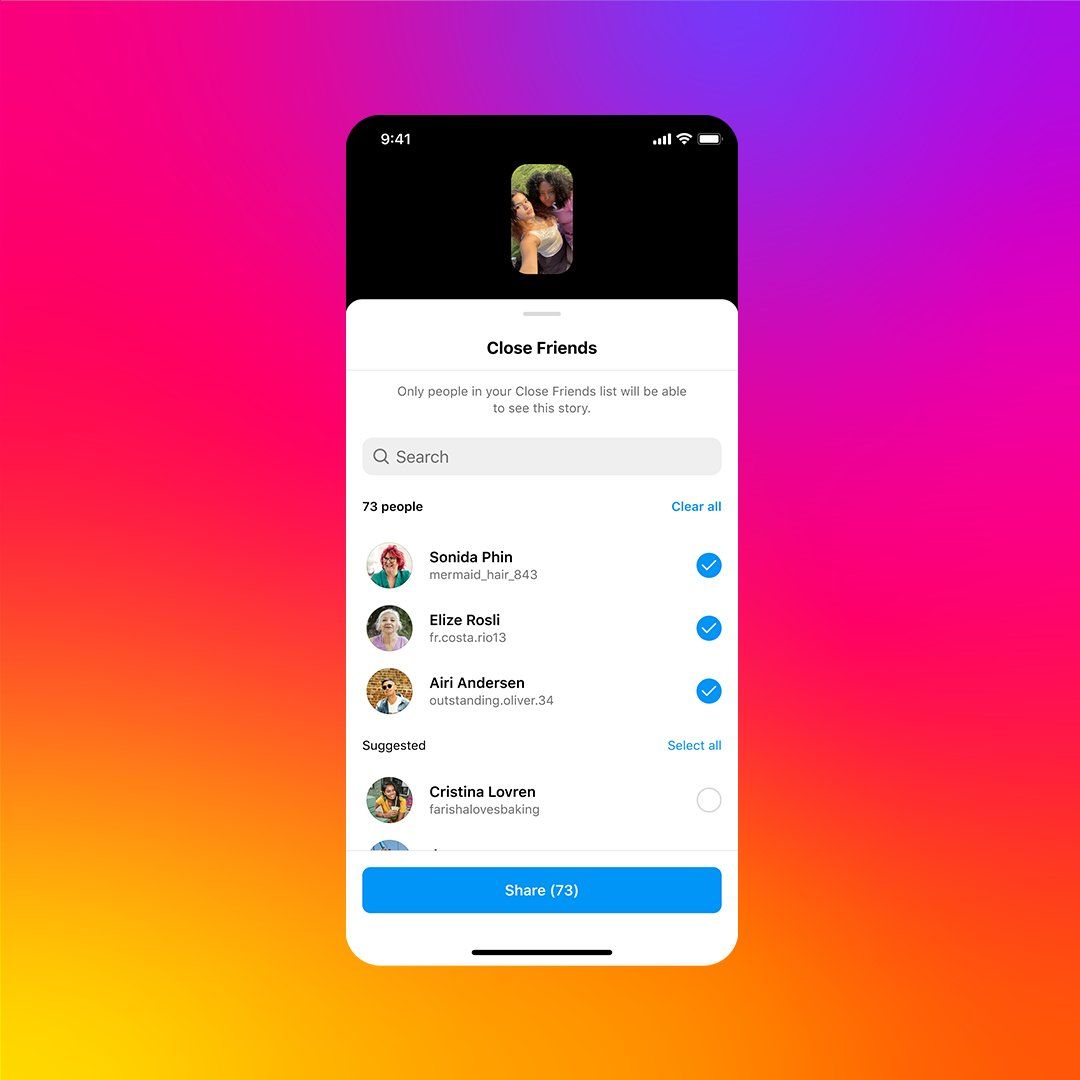 Remember the hide your story feature that we discussed first in this article? There's another that works like it where you can share your story with your close friends only. In this feature, you can select a set of people with whom you want to share your photos or stories. Instagram will then only show your story to those people only. To use this feature, you will need to create a close friends list first.
Just go to your profile and tap on the hamburger icon in the top right corner.

Tap on Close Friends and add your friends to the list.

Once created, just post the story as you do but select the Close Friends options instead of Your Story.
Tag a Forgotten Friend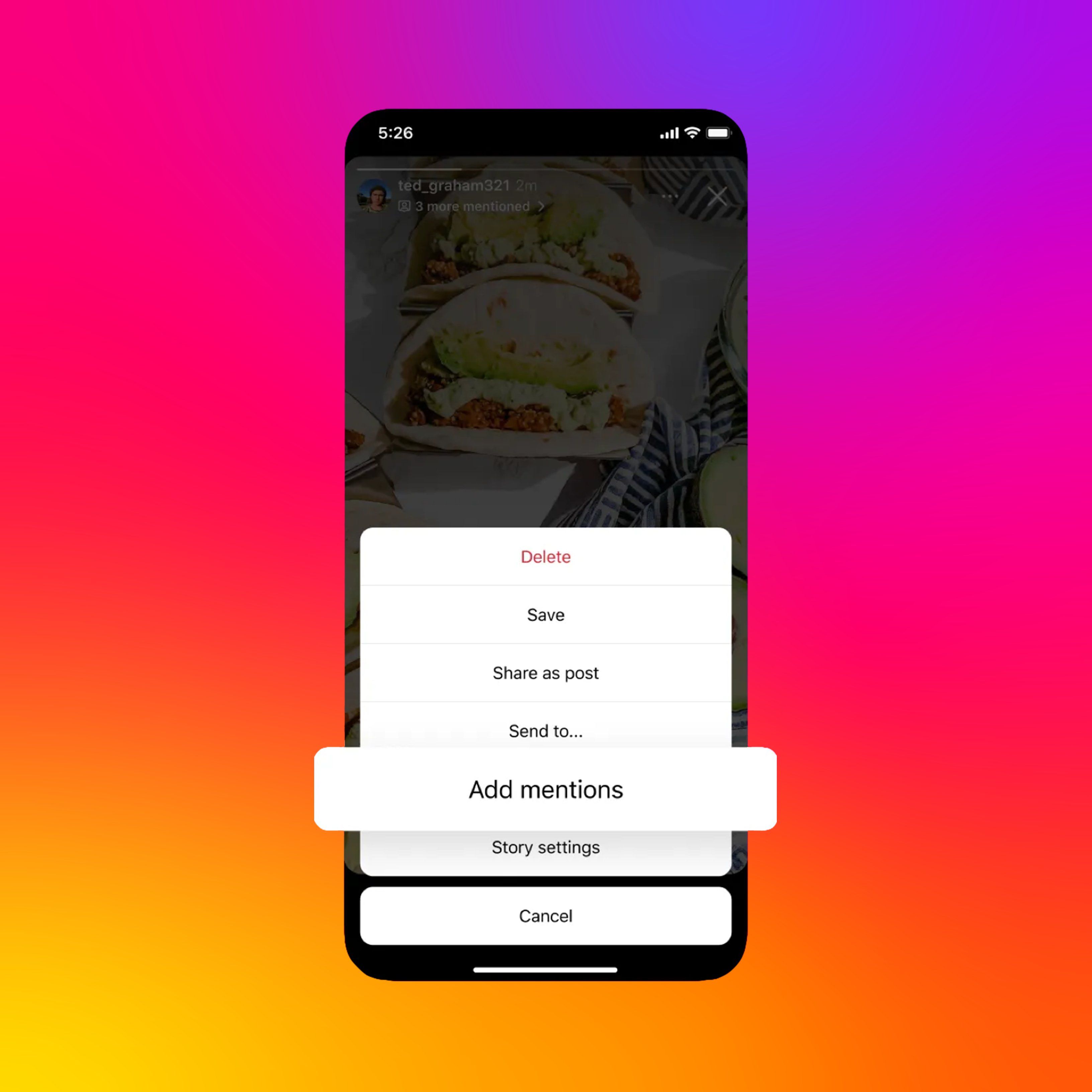 We guess everyone is aware of the fact that you can mention your friends or any specific account in your Instagram story. The mentioned user gets a notification about the same and he/she can repost it on his/her story as well. However, what if you just went out with your group of friends and uploaded the story just to realise later that you have missed mentioning a friend? How will you add him now? For that, Instagram Story has an option called Add Mentions. Here's how to use it:
Just go to your uploaded story and tap on the three dots on top.

Now, tap on Add Mentions and mention that friend's account.

He or she will get a notification once you mention them.
Add Captions When You're Talking in Stories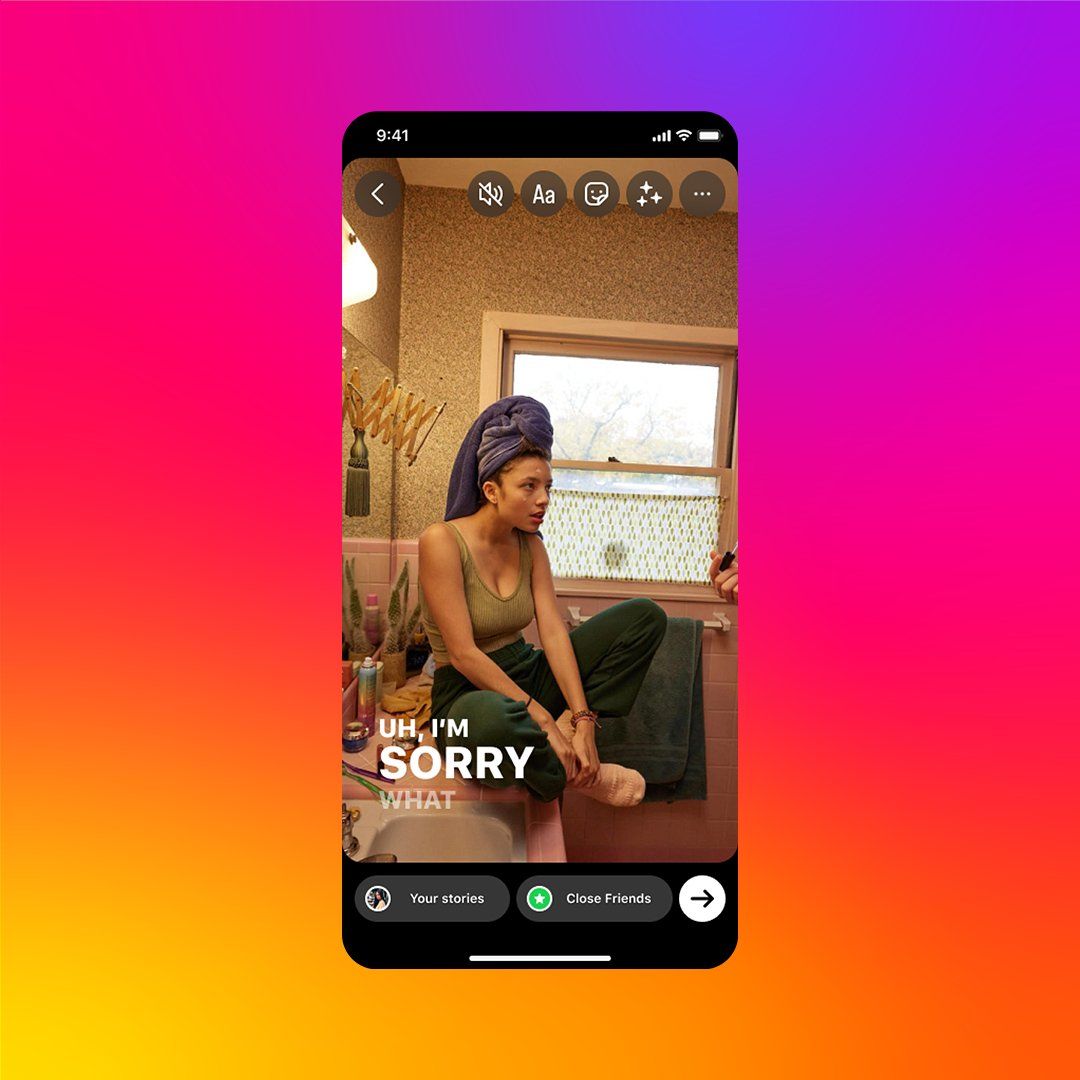 Instagram has a cool feature that transcripts what you say and shows it as a caption when you upload it to your story or reel. It reduces the effort of the editor to work on adding captions. In order to add captions to your video on your Instagram story, follow these steps:

Go to the story section on Instagram and select the video that you want to upload.

Now tap on the sticker option on the top and tap on the CC icon which means caption.

Instagram will automatically generate captions according to the language used in the video.
Do note that Instagram captions only support the English language. Once the captions are generated, post the video.
Also Read: Instagram Reels: How to Make Reels Videos on Instagram
Hide, Delete, or Disable Comments and Likes on your Posts
Posting on Instagram is fun until you get a bad comment that you don't want people to see. Or, the number of likes that you don't want to reveal to your followers. Well, Instagram allows you to hide the like on your posts. Furthermore, you can also hide, delete or disable your comments on your post. Here's how you can do it:
Go to any post and tap on the three dots in the top right corner.

Now, there will be several options there including hide like count and turn off commenting. This will disable the like count and comment section from your post.

If you want to delete a comment, just swipe left on any comment and you will get three options.

Tap on the option with the delete icon and that specific comment will be deleted.
Clear Your Instagram Search History
You can search for users, posts and reels in the search option. However, Instagram shows you your recent history which anyone can see if they have your phone. Here's how you can clear the history:
Go to the Instagram search menu and look for the cross icon beside every search history.

Tap on it, and your search will be removed. Now, perform it with every option that you want to remove.
Add Music To Instagram Story
Adding music to an Instagram story changes its perspective and gives it a fresh look. Instagram has a large collection of audio libraries so you can find any song just with a search. Here's how you can add music to your Instagram stories:
Go to the story section and click or select the picture you want to upload.

Now, tap on the sticker option in the top menu bar and select Music from the given options.

Search for the song that you want to add and select the specific timeline.
That's all, just post your Instagram story.
Also Read: Instagram: How to Add Music or Songs to Instagram Story, Posts and Reels
Schedule Your Instagram Posts
Instagram recently introduced scheduling for Instagram posts and reels. Earlier, users had to log in to Meta Business Suite to schedule their Instagram posts. This feature has made the work of social media managers and business owners easy. Here's how to do it"
Just add the Instagram post which you usually do.

On the caption screen, scroll down to the Advanced option and tap on Schedule This Post.

Now, select the date and time, and tap on Schedule.

Your post will be uploaded directly at the time which you have selected.
Vanish Mode for Private Chat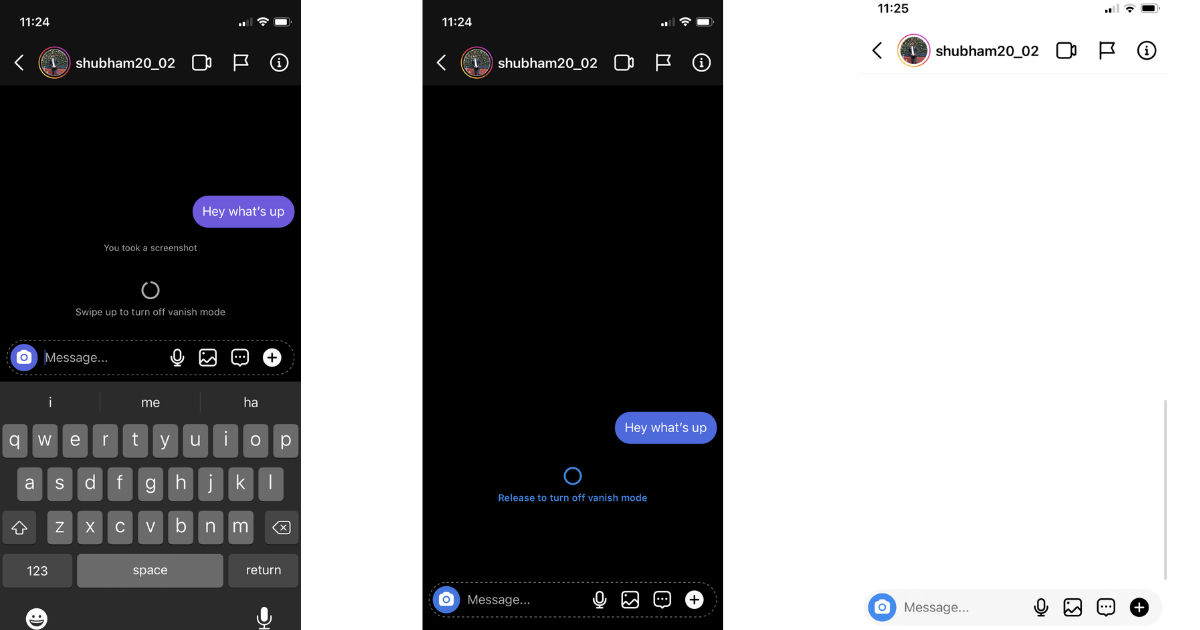 Vanish mode is available on your Instagram account for the most secure and private chats that you want to do with your partner. Once turned on, the messages will be there for a limited time and if anyone takes a screenshot, both parties will receive a notification. Neither the sender nor the receiver will be able to copy or forward the message. To turn on the vanish mode on Instagram, just open the inbox of your partner and swipe up from the bottom. Instagram will automatically activate the vanish mode.
Hide Your Hashtags on Instagram Stories
Hashtags boost the reach of your posts and stories giving them more visibility. However, adding more hashtags does not look good on Instagram stories as they already have very limited space. So how to add more hashtags to your story without making them look weird? For that, you can hide your Instagram hashtag by giving them a similar colour as the background or drag them out of the screen. Just type a hashtag and drag it out of the screen. This way, the hashtag will be effective and no one would be able to see it.
Also Read: How to Change Instagram Background Image on Mobile and PC
Hide Posts Without Deleting Them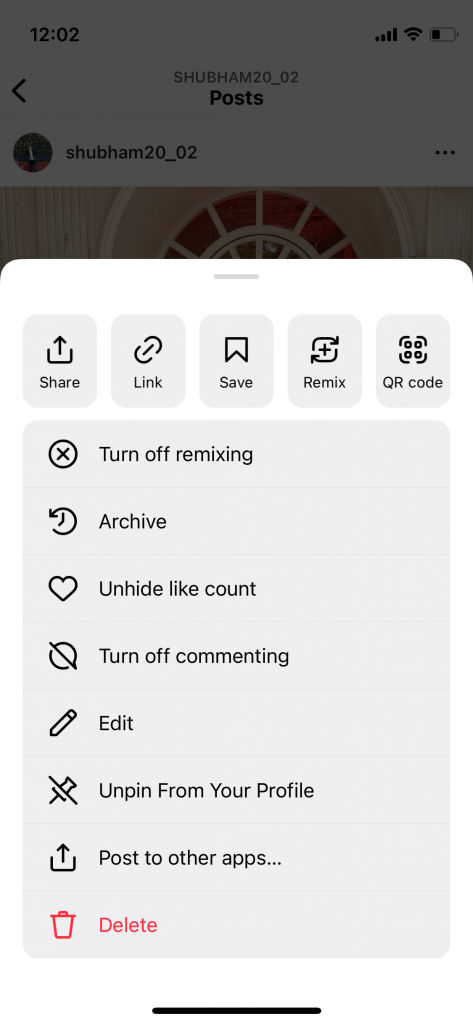 Accept it or not, we all have posted such photos of ourselves in our young days that we find embarrassing now. But they are a part of our memories now and deleting them might not be the best option. In such cases, you can archive such posts. Archiving a post means that the post is still present on your profile but not visible to anyone else. You can check it out anytime you want privately. To archive a post, just open it and tap on the three dots in the top right corner. Now, among the options provided, select the Archive This Post option and it will be archived instantly.
Add Special Characters to Your Instagram Bio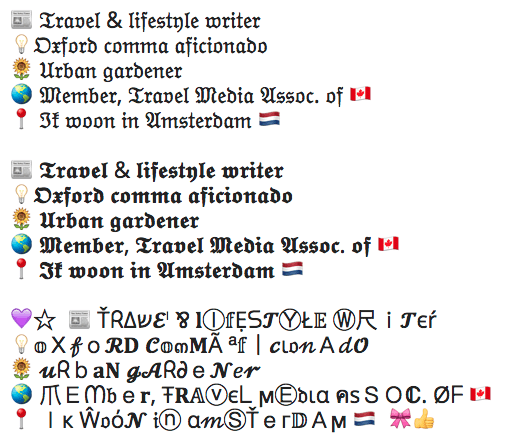 Instagram bios give an early impression of your personality to your stalkers. So, writing them in a unique way will make your profile look attractive and leave a positive impression on the person who visits your profile. Here's how you can do it:
To add a special character to your Instagram bio, just go to any fancy text generator website and select symbols from there.

Now copy and paste the same to your Instagram bio and tap on Done. Your profile will look different with those special characters now.
Also Read: 200+ Attitude, Cool, Unique, Attractive and Short Instagram Bios for Boys & Girls
Stop Seeing Posts or Stories From Certain Accounts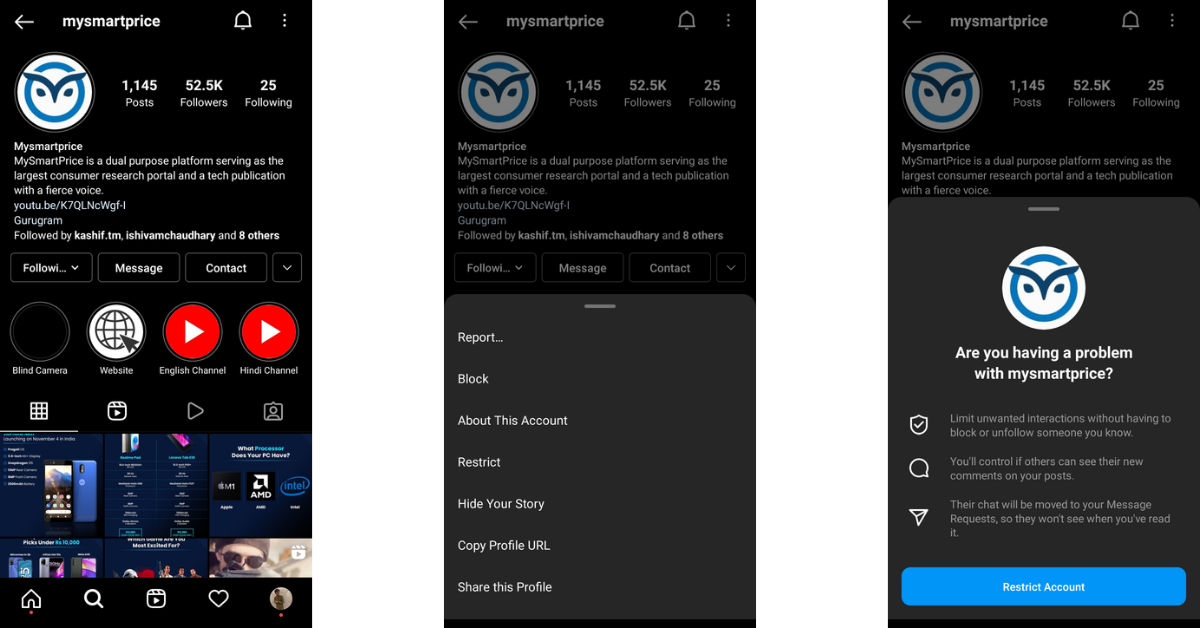 While scrolling through Instagram feeds is fun, there could be an account from which you might not want to see posts or stories. For such a situation, Instagram provides an option to restrict that account. Once you have restricted a profile, Instagram will stop showing your posts and stories from them. Here's how you can do it:
To restrict an account, open its profile and tap on the three dots in the top right corner.

Choose the Restrict option and Instagram will not show any posts or stories from that account.