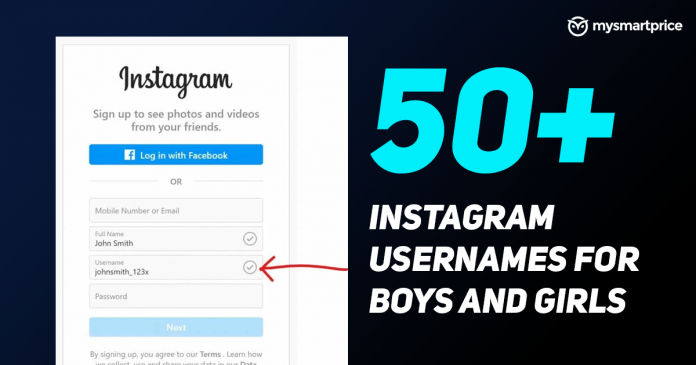 Instagram has become one of the most popular social media applications across the globe. People use the platform to share important events of their lives and express themselves with photos, videos, Stories, and Reels. The company is also adding a ton of features to the application that makes it even more interesting. However, there is still one major thing you need to do before joining the platform: create a username.
Also Read: Instagram Highlights: How to Create Instagram Highlights on Mobile and PC
You are creating a new profile on Instagram and it asks you to set up a username. In order to differentiate yourself among 1.36 billion users on Instagram, you need to set your username unique. If you are confused or don't know what you should keep your username, do not worry as we cover that for you. We will also tell you how you can set your unique username, and how you can change it from current to a new one. That said, let's know what an Instagram username is first.
Also Read: View Instagram Stories Anonymously: How to View IG Stories Without Logging into the Account?
What is Instagram Username?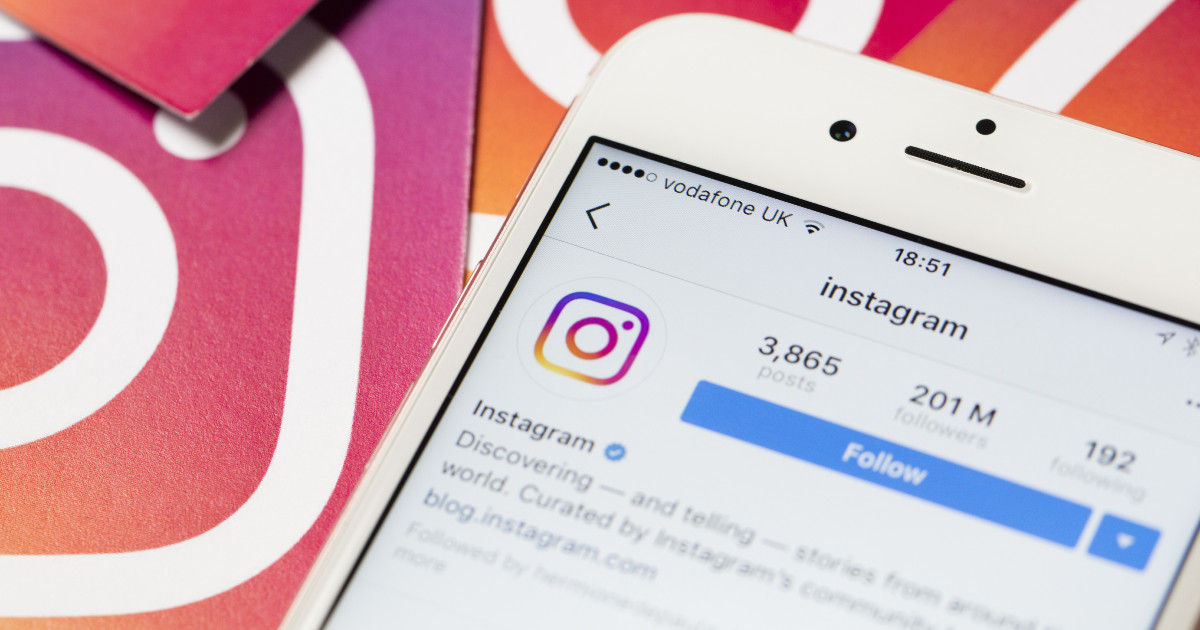 An Instagram username is your identity on the social media app. It is unique and associated with you only. It conveys your personality and identity to your followers. Instagram asks you to set up your username while setting up an account, that needs to be different as Instagram doesn't allow the same usernames in different accounts. You can set that up and change it later as well. 
Your username becomes a part of your Instagram profile URL. Another user needs to enter your Instagram username to find your profile and follow you or message you. The name is visible on the top left corner of your profile. Your Instagram username should look distinctive and hence, we will show you how you can select the best Instagram username for your profile.
50+ Trendy Instagram Usernames for Boys and Girls
Also Read: How to Download Instagram Story, Photos Online on Android Mobile, iPhone, Laptop
Here are the top 50+ trendy Instagram usernames for boys and girls that you can use for your Instagram profile. You can just copy and paste it to your profile and if someone has not taken that yet, it will apply to your account. If the name is taken, we would advise you to add a special character so that Instagram allows it, if that is not available even, then you can use a similar name. Here're the most stylish and popular Instagram usernames.
| | |
| --- | --- |
| Username for Boys  | |
| Programmer Boy | |
| Sawgyboy | Tigger fresh |
| Ghost rider | |
| Brucebanner | Bikewithgirl |
| Inspire You | Makegirls |
| Thinkbig | Lovecapri |
| Lucky Point | Hot Babe |
| Mankind | Peace Hug |
| MachoManiac | Lil Cutie |
| Texas Tiger | Kara |
| Gamez Slayer | Tiger Kitty |
| Demon Slayer | Missie Lucky |
| Light Yagami | The chill pixel |
| Cyberwarrior | Girlyapa |
| Skullcrusher | Shining Starlight |
| Fight God | Trustmeimalair |
| Sparky God | StarryEyes |
| Bad captain | Pretty Angel |
| Dead deal | Fab Girl |
| Deal Anneal | Pink Princess |
| Tonight Gamer | Strawberry |
| Dead Guru | Blueberry |
| Lucky Lad | Dilo ki Rani |
| Will of Washington | Pretty girl |
| Mouth of Mexico | Baby Love |
| Creepy Camp | Unicorn Girl |
| Caption Master | Bunny Angel |
| Daily Punch | Dance and Sing |
| Cool Samurai | Girl True |
| Dead Ultra | Techie Luve |
| Captain America | Pink Feathers |
| Ninjastic Ninja | Cupcake hugs |
| Devil Ultra | |
| American Ape | Garden Heart |
| Extra Loud | Marsala Magic |
| Ninja Nun | Tweed Love |
| Bald Saloon | Magic Lily |
| Day Owl | Dark Princess |
| Imported Sense | Pretty Eyes |
| Pick a Stick | Bossy Queen |
| Balloon Face | Twinkle Light |
| Gym Freak | Zoom Fire |
| Hell Devil | Rose Catcher |
| Smart Champ | Red Ocean |
| Mystery Man | Princess Land |
| Star Lord | Tweety Sweetie |
| Insta Master | The Sassy Babe |
| Doctor Strange | Zoom Fire |
| Captain Mighty | Summer Glows |
| attitudeboy | |
| awesome_me | |
| berojgarr_engineer | babykins |
| big_bites | beauty_babe |
| compact_racer | boring_nose |
| creepy_camp | |
| deal_cereal | caressmil2001 |
| drugmylife | classy_girl |
| fake_guy | cool_strawberry |
| famous_guy | crazy_kupkakes |
| gamer_slayer | cupid_of_hearts |
| ghost_rider | dark_lady |
| hitch_hiker | dark_princess |
| hunk | enchantedwas |
| legal_heartbreaker | |
| macho_moron | haggy_pie |
| lowercase_guy | |
| macho_moron | honeycomb |
| ninjasinpyjamas | |
| potato_lover | jelly_cuddles |
| professer_x | kitty_bloom |
| singletomorrow | lil_cutie |
| windy_orbits | love_pink |
| yellow_menace | missie_lucky |
| unused_guy | omg_girl_dance |
| london_lions | |
Also Read: Instagram Account Delete: How to Delete Instagram Account Permanently or Deactivate Temporarily
How to change username in Instagram
You can change your Instagram username by the following steps shown below:
Launch the Instagram app on your mobile and go to your profile.

Click on 'Edit Profile' and tap on the username.

Now remove the current username and select a new username, make sure the username you are adding is not taken.

Once you have added the new username, click on the tick logo on the top right and your new username will appear on your profile.
Can I take an already taken Instagram Username?
If an Instagram username you want is already taken then don't worry as Instagram allows you to take that username but with some strict conditions. You will get the username only after your application is approved. To claim the already taken username you need to prove that you are the original owner of that username and for that you will need to report a violation or infringement of your legal rights form. Instagram will ask you for the following information.
Basic contact information

Trademark Certificate or proof

The username you want to report

The reason you want to get that username
Once your application is approved, Instagram will allow you to use your required username.
Also Read: Instagram Web: How to Post Photos and Videos from Instagram Web Version on Desktop
Tips for choosing the best Instagram Usernames
Here're some things you should know while choosing your Instagram username. 
Easy to remember:

People will type it in to search for you so make sure it's simple and easy to spell.

Relevant to your account:

Your username should be similar to your activity on your Instagram profile.

Clean

: Make sure your Instagram username is not just random numbers and underscores. The neater it looks in your bio, the better.

Iconic

: Your Instagram username needs to have something different. Keep it neat.
Also Read: Instagram: How to Block or Unblock Someone on Instagram
Thanks for reading till the end of this article. For more such informative and exclusive tech content, like our Facebook page