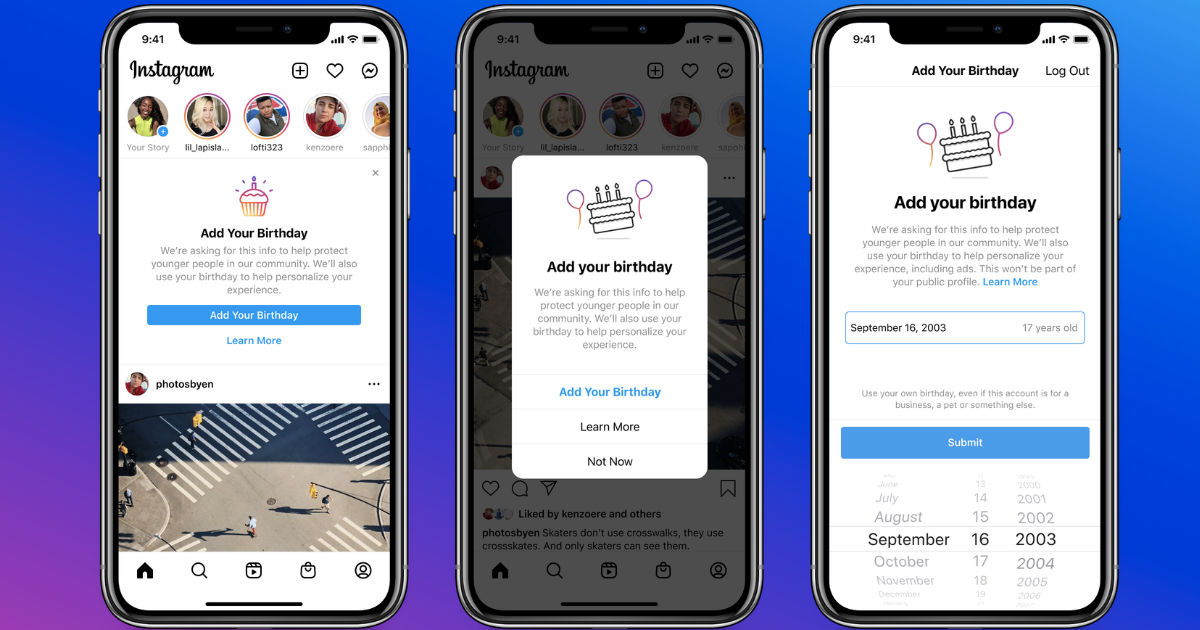 Instagram is forcing users to enter their birth date to continue using the app. Several users on Twitter said that they have been getting a pop-up from Instagram which asks for their birth date. The screen reads, "Before you can continue using Instagram, you need to provide your birthday, even if this account is for something like a business or pet. This helps us protect younger people in our community. We'll also use your birthday to help personalise your experience, including ads. It won't be part of your public profile,"
The Meta-owned photo sharing app announced eight months ago that age verification will be mandatory and it has been imposing the same now on all of its billion users. Adding the birth date was optional till 2019 and many users were able to bypass it through several modes. But you cannot bypass it now, Instagram says that it will detect the fake age or false birth dates through its Artificial Intelligence (AI) system. The company has access to your Facebook data and they will cross check if the given birth date matches with your other linked accounts or not.
Why Instagram is Forcing Users to Add Birth Date?
Instagram are asking everyone to input their date of birth. PLEASE be careful when doing this. I know of people who have entered the date incorrectly and have had their accounts blocked. #instagram #SocialMedia pic.twitter.com/IRXd2kEhkT

— Gillian | Green Place Social (@GreenPlaceSM) May 4, 2022
Instagram says that it wants to make its photo-sharing platform a safe place for kids. The main aim to collect the birth date is to restrict the kids below age of 13 to access the app. Meta was working on a dedicated Instagram app for kids last year however, the company had to drop the plans due to the protest of advocacy groups and authorities. But it seems that Instagram is still on its path to making the platform a secure place for young kids and that's why it has been forcing the users to add their birth dates. If a user doesn't enter their birth date or the given birth date is wrong, then Instagram will restrict users to access the content.
It is possible that Instagram might launch dedicated kids apps in future in order to let them use the platform in a secure way.