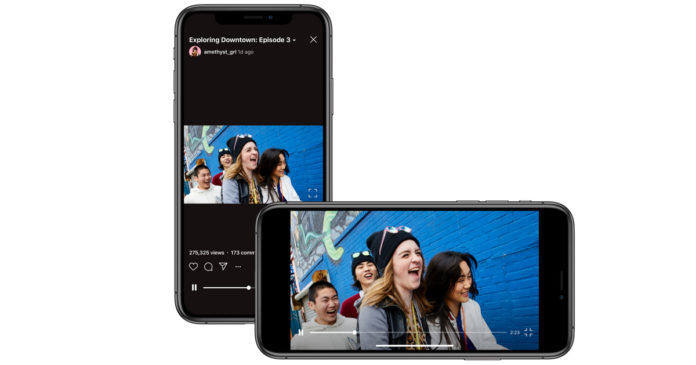 Instagram users have always wished for landscape support for videos on the platform, and now it looks like a part of their wish has been granted. Instagram has announced its IGTV will now have landscape support for videos. Until now, Instagram unabashedly supported vertical-only video, which made sense as the users used it more for scrolling through posts and videos like Facebook. However, with the debut of IGTV, users started feeling the need for landscape support.
IGTV Landscape Support To Increase Viewership
A part of the reason for announcing landscape support is that Instagram's IGTV has been losing out in the competition. Comparatively, platforms like TikTok went way ahead with their videos, influencers, and music. Several reports related to Instagram hinted at how creators are not able to monetize IGTV content. One of the struggles faced by content creators on IGTV was its inability to publish landscape videos.
In a blog post, Instagram stated, "We realize this is an evolution from where IGTV started — we believe 'it's the right change for viewers and creators. In many ways, opening IGTV to more than just vertical videos is similar to when we opened Instagram to more than just square photos in 2015. It enabled creativity to flourish and engagement to rise — and we believe the same will happen again with IGTV."
Making it Easier for Content Creators
For IGTV, content creators had to separately shoot a video in a vertical square shape to suit the platform. They were not getting any monetary benefits even after doing the extra work. Now, with the change that brings landscape support, IGTV users will be able to upload videos without putting extra work. Earlier this year, Instagram allowed creators to share IGTV videos on their feed resulting in a spike in viewership.
Well, Instagram seems to be taking little steps to brings IGTV on the same level as its competitors. It would be interesting to see what more the makers plan on adding to the platform. What's your take on the landscape support for IGTV? Would you now be watching more videos on IGTV? Share your thoughts with us in the comments below.