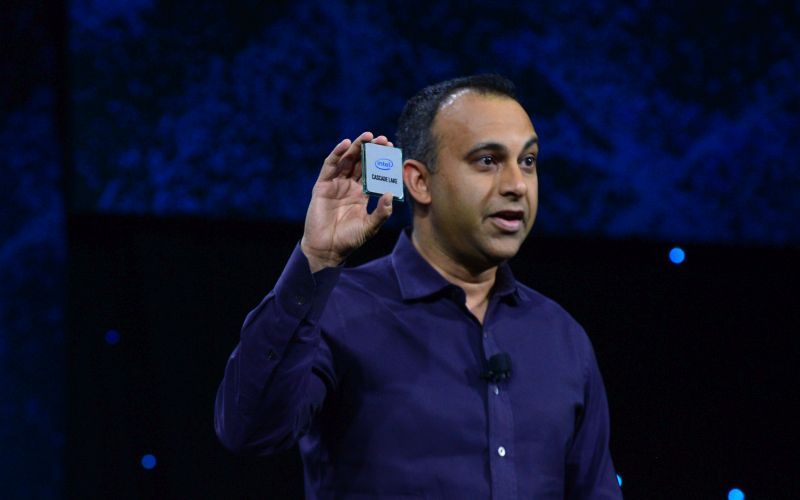 At Intel's CES 2019 keynote, we finally got to see what developments the company has made in the 10nm space. There were also announcements with regards to upgrading computing and connectivity technology. Three main aspects were discussed at the event, computational advancements for PCs, upgrades made to data centers and clouds, and providing immersive user experiences.
New 9th Gen Intel Core CPUs
The most interesting aspect of Intel's keynote was the unveiling of new 9th Gen desktop CPUs. We already saw the release of i9, i7, and i5 processors from this series last year. Now, the company has released similar variants of these CPUs that don't feature integrated graphics. Such a strategy likely helps Intel achieve better yields and might also get prices down for users who plan to invest in external GPUs anyway.
Essentially, we have new i9, i7, and i5 processors with their model numbers suffixed with either 'F' or 'KF'. This F will indicate the absence of integrated graphics, while K indicates the possibility of overclocking. For example, the Core i9-9900KF is the same as a standard Core i9-9900K with the only difference being the absence of an IGP in the former.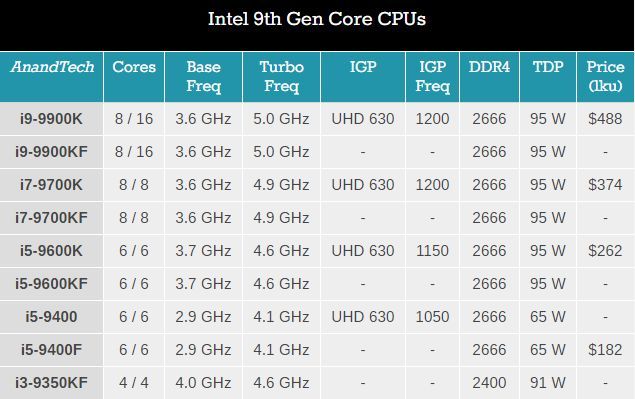 We also get completely new processor classes including a Core i5-9400, i5-9400F, and i3-9350KF. The only new processor out of all these to have gotten a release price is the i5-9400F which costs $182 (approx. INR 13,000).
Working With Comcast for 10-Gigabit cable and 1Gbps Wi-Fi
Intel estimates that the average North American will own 13 or more connected devices by 2022. With the Olympic Games Tokyo 2020 coming up, it is apparently even more important to quickly meet user demand of high-res content streaming, gaming and more. As such, the joint endeavor between Intel and Comcast will ensure 10-gigabit cable reaches homes in the near future. Furthermore, the two brands are working to bring Wi-Fi 6-enabled technologies in order to provide better speeds, increased throughput, and reduced latencies.
Project Athena For 5G and AI in PCs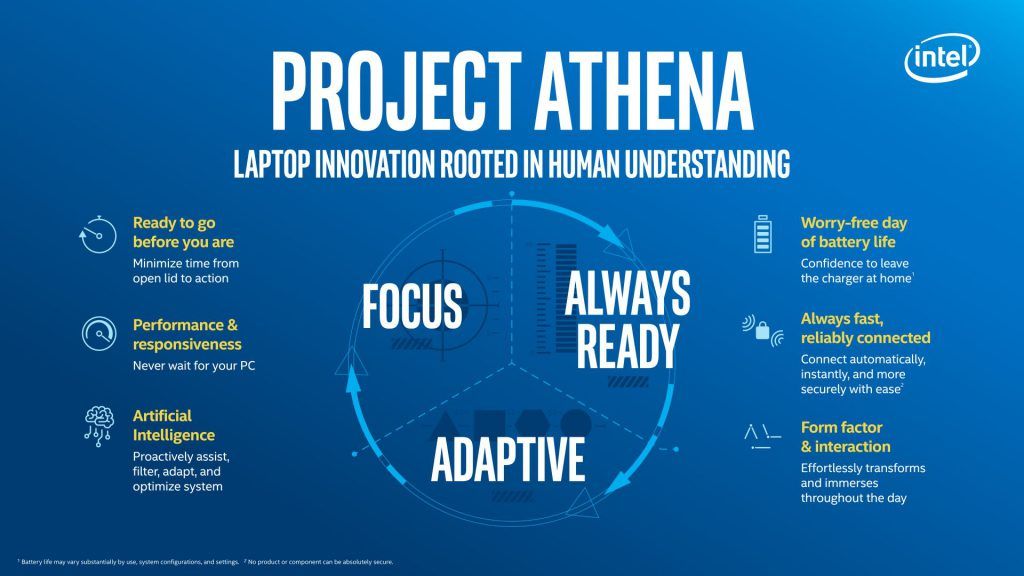 Project Athena is a program for outlining new standards for PC and laptop makers to ensure Intel technologies are utilized to the fullest, with AI and 5G at the forefront. As such, many Windows and Chrome OS-based systems coming out in the second half of the year will go through Intel's certification process where OEMs will have to follow an annual spec outline, reach pre-defined benchmarking targets, and more. Some of the brands already on-board with Project Athena include Google, Microsoft, Samsung, Acer, Dell, Lenovo and more.
Partnership With Alibaba for AI-based 3D Athlete Tacking
Another Tokyo 2020 Olympic Games related announcement Intel made was regarding a partnership it has entered with Alibaba. The latter owns a Cloud Infrastructure which will use Intel's AI and deep learning algorithms to develop 3D mesh models of athletes for training purposes. It will be possible to get these scans with just the use of strategically placed cameras and without the need of any specialized sensors.
Ice Lake, Lakefield, Nervana, And More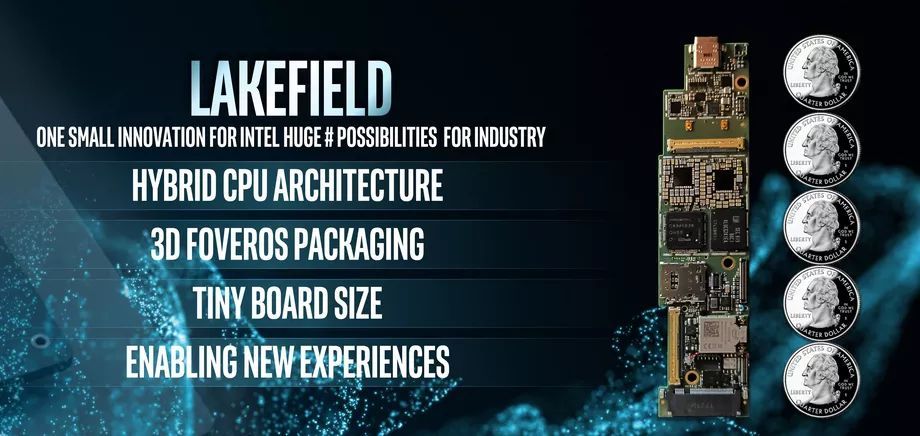 Intel's developments in the 10nm space will first be seen in the form of Ice Lake CPUs for mobile platforms such as laptops and 2-in-1s. This chipset will feature Intel's Gen11 integrated graphics, support Adaptive Sync, Thunderbolt 3, Wi-Fi 6 wireless standard, and support Intel DL Boost instruction sets to accelerate AI tasks.
Then we have Lakefield which is pretty much a full system-on-a-chip. It uses a stacked processor that combines a new Sunny Cove core with four low-power Atom cores. With this chip, OEMs will have more flexibility to design small form factor or thin and light systems. This could be anything from phones to laptops.
On the data center side of things, we have Intel's Nervana Neural Network Processor for Interface (NNP-I). As the name suggests, this is Intel's way of improving AI computations. Facebook is one of Intel's development partners for this technology. Also, Intel will begin shipping Cascade Lake chips, the next-generation of Intel Zeon Scalable processors with support for Optane and DL Boost.