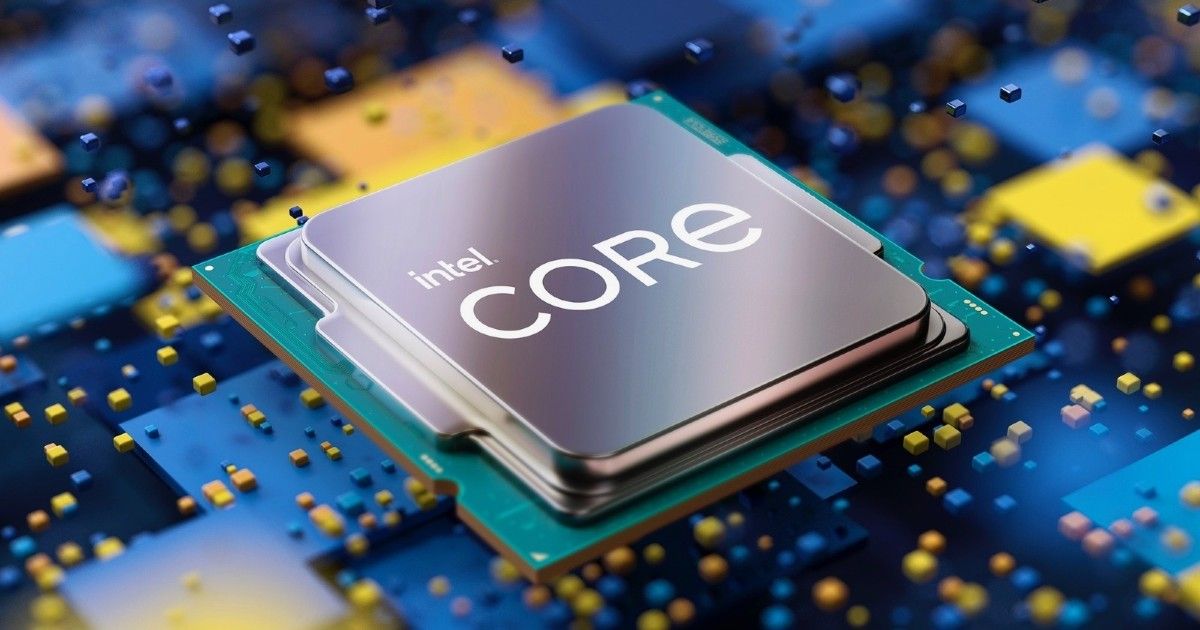 Intel and AMD have gone hammer and tongs at each other for a long time, and while Intel had the general upper hand for a while, AMD has turned the tables in its favour of late with fantastic offerings. Things, now, may just get even more interesting, with Intel coming up with its Alder Lake 12th gen CPUs, and AMD touted to follow soon with Zen 3 (Ryzen 6000) chips right afterward. Case in point is a leaked set of Geekbench scores of an Intel Core i7 12 gen CPU, which has revealed that the upcoming Alder Lake Core i7-12700 CPU will offer considerable jump over its present generation offering – and rival AMD's upper-mid tier desktop chip, the Ryzen 7 5800X.
According to the Geekbench scores, the Intel Core i7 12th gen CPU, which is most likely a pre-commercial engineering sample of the Core i7-12700, registered a single-core score of 1,763 points and multi-core score of 11,895 points. The processor was running on pre-launch firmware and was tested on software that doesn't yet recognise its platform, so it is likely that the actual scores that the CPU would register post launch could be even higher. The processor was running at a possibly lowered base clock speed of 2.1GHz, and is rated for peak boost clock of 4.8GHz.
Coming to the scores, then – the Core i7-12700's single-core score is about 7 percent lower than the leaked scores of the purported Core i9-12900. It marks a 3.5 percent jump over its predecessor, the Core i7-11700K, and against AMD rivals, it gets a 4.5 percent higher single-core score over the AMD Ryzen 9 5950X and a 5.8 percent higher score than the Ryzen 7 5800X. The real difference, though, lie in multi-core scores – where the Intel Core i7 12th gen chip rakes in almost a 15 percent difference between itself and its AMD parallel from the latter's erstwhile generation – the Ryzen 7 5800X.
In terms of the multi-core scores, the Intel Core i7-12700 CPU is outpaced by a massive margin of over 45 percent by its upcoming bigger sibling, the i9-12900K. This shows the actual performance difference that the two CPUs will offer in intense tasks. The one generation older Ryzen 9 5950X would still be over 40 percent faster than the i7-12700, while in comparison to its direct rival, the CPU is a little less than 15 percent faster. In simpler terms, while the Intel Core i7 12th gen chip marks a fairly decent upgrade over its older generation (with a multi-core score difference of above 20 percent), whether it will truly outpace AMD or not is something that remains to be seen.
AMD itself is slated to introduce its Zen 3 architecture based 3D V-Cache platform of Ryzen CPUs, presumably in the Ryzen 6000 lineup, which may offer significant performance upgrades as well over its own predecessor. A mean improvement of about 20 percent in overall performance may see Intel seriously challenged in the premium and performance PC segments, and all of this will become apparent when we get in the first early-stage, tentative scores of AMD's answer to Alder Lake.