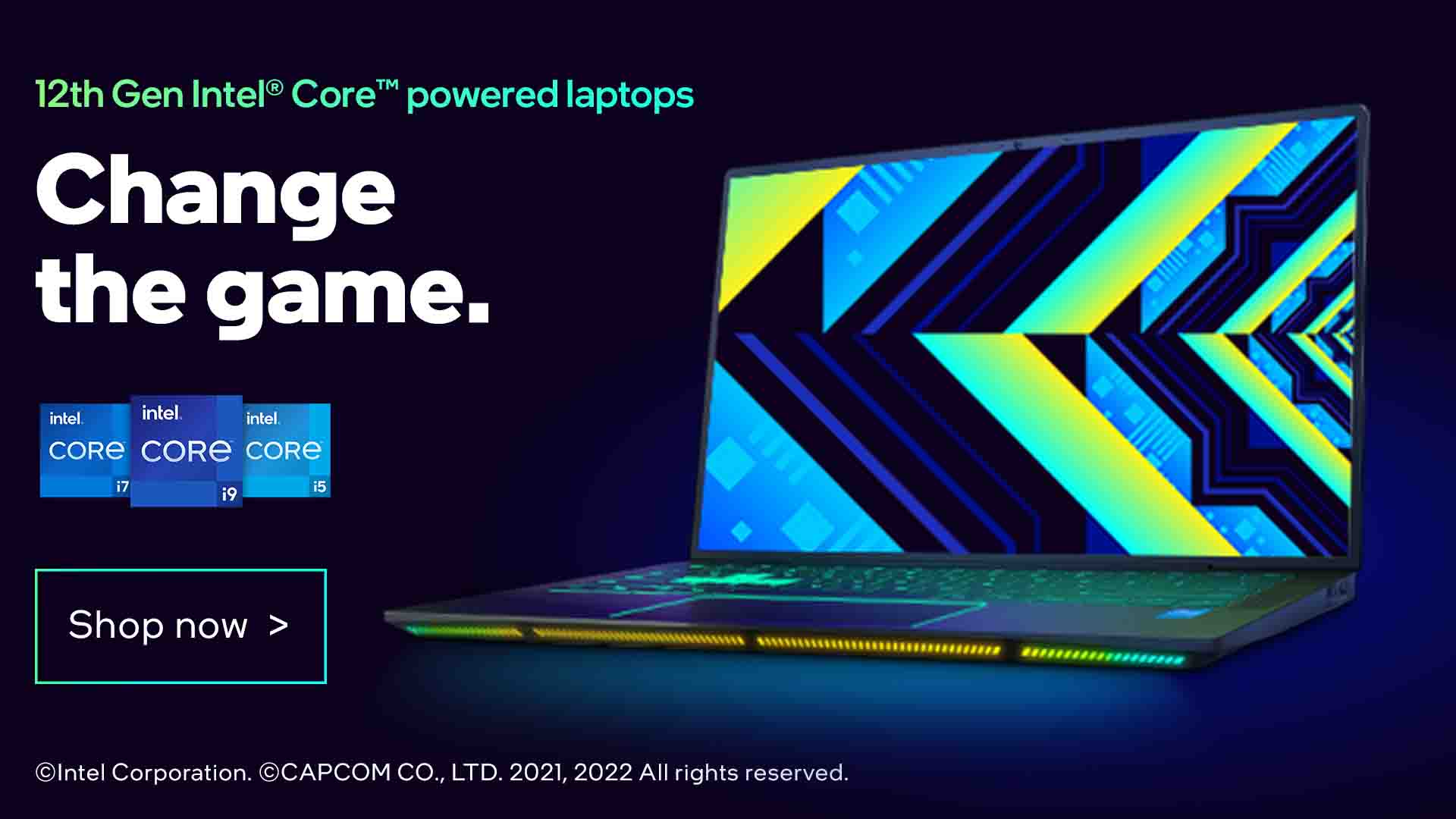 Topline 12th Gen Intel®  Core™ H-Series Laptops  come with i9-12900HK processors which can deliver up to 5.0 GHz max turbo frequency Also, there are multiple new features and factors that make them as awesome as they are and we will look at those in detail here.
Revolutionary New Design
The 12th Gen Intel® Core™ i9 processors have a groundbreaking new design that combines Performance-cores with Efficient-cores, to give you the freedom to play, chat, browse, stream, edit and record.
According to Intel, the new core design delivers a 40%* speed increase over the previous generation. What's more, the new Performance hybrid architecture and the Intel® Thread Director accelerate in-game FPS resulting in seamless gameplay.
*Based on superior performance of 12th Gen Intel Core i9 12900HK against Intel Core i9 11980HK, estimated based on measurements with Intel Reference Validation Platforms.For more details visit – https://edc.intel.com/content/www/us/en/products/performance/benchmarks/mobile/
Laptops powered by the 12th Gen Intel® Core™ processors, such as the MSI Gaming Raider GE76/GE66 and Dell Alienware x15, bring a perfect balance of clock speed, cores and threads to deliver performance for immersive experiences and low latency during competitive gameplay.
Performance and the Specs: How it Tops Out the field
It's not just the new Performance Hybrid Core Architecture design that makes the12th Gen  Intel® Core™ i9 processors stand out among the rest with nonpareil features and specifications. 
In terms of features and capabilities, the i9-12900HK, comes with up to 5.0 GHz max turbo frequency & 14 cores (6 P-cores and 8 E-cores), 20 threads, 45W processor base power, 24MB Intel Smart Cache, and PCIe Gen 4.0 and 3.0 support.  This  provides unparalleled gaming performance using intelligent use of higher multi-core turbo frequencies.

It also supports up to DDR5 4800 MT/s frequencies which allow data capacities of up to 128GB RAM per module, resulting in improved RAM performance. This translates to faster processing & frame rates for memory intensive applications such as image and video editing softwares, 3D tools and games, while the Intel® WiFi 6E (Gig+) ensures low latency gaming at its best anywhere, anytime.
The Intel® Core™12th Gen i9 Processors: The Apex for Laptop Gaming?

The tests from the company have shown higher FPS  gains of up to 66%* in League of Legends, up to 59%* in CS:GO and even  up to 49%* in a single player game like Hitman 3: Dartmoor. 
*Based on superior performance of 12th Gen Intel® Core™i9-12900HK on the majority of the 31 game titles tested as measured by frames per second or turn time on similarly configured systems with 11th gen Intel® Core™i9-11980HK, or Ryzen 9 5900HX processors. See www.intel.com/PerformanceIndex for additional details. Results may vary. Other names and brands may be claimed as the property of others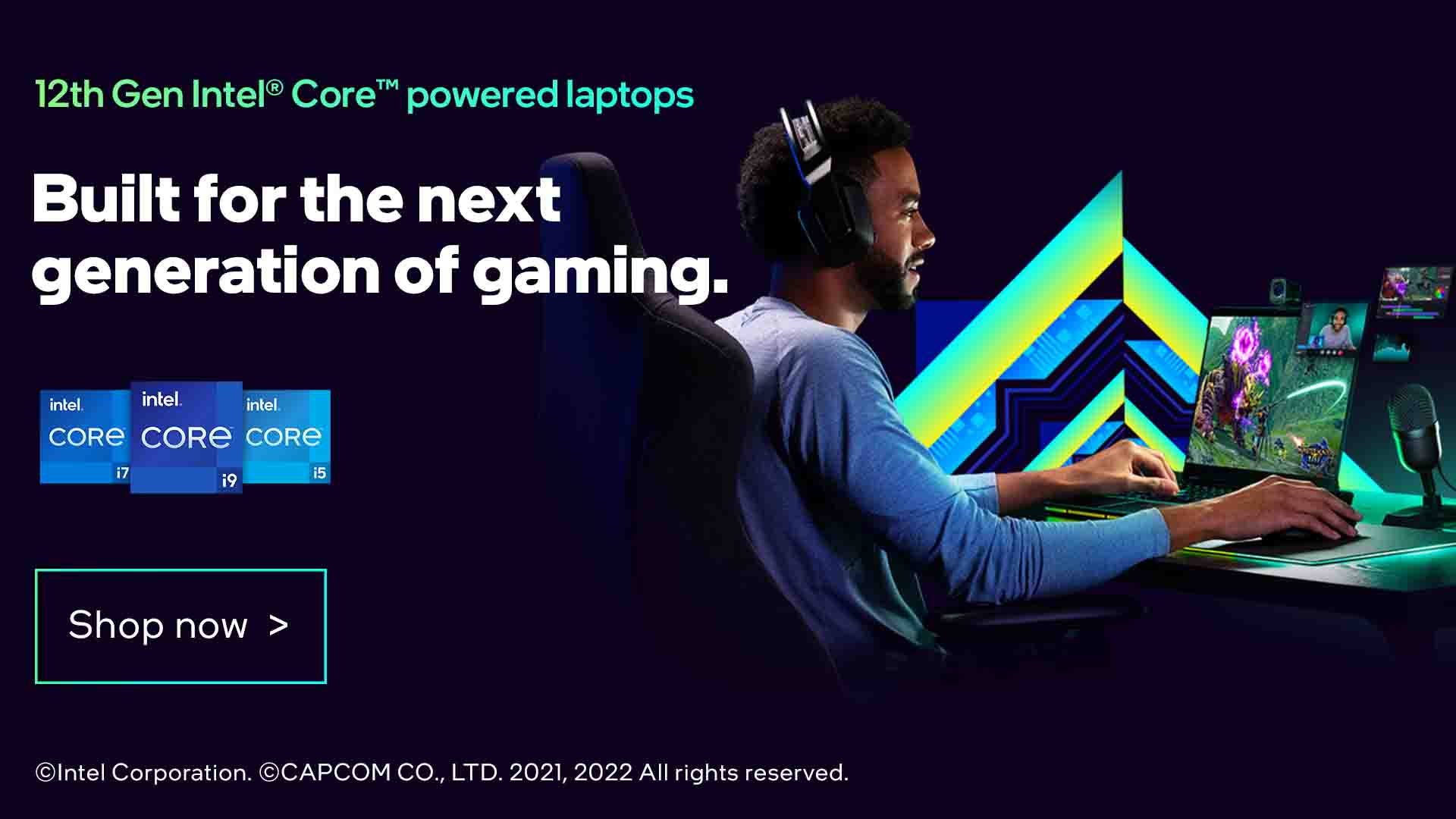 The P cores usually do the heavy lifting for lightly threaded applications (like most games), while the E cores come to the rescue with multi-threaded apps and background processes (like Discord or Windows Defender). The Intel® Thread Director works with the OS to schedule each application thread on the right core at the right time, ensuring your gameplay continues without a hitch. 
The P cores are the best performing cores Intel has ever built. Delivering higher IPC (instructions per clock), they work alongside E cores that handle background tasks and prevent slowdowns. This means using the Intel® 12th Gen Core™ i9 processors ensure your gaming laptop gets maximum FPS and minimum interruptions.
Though these processors are meant to provide the best gaming experience, they are equally favoured by streamers too. Content creators will also find that laptops armed with the Intel® Core™12th Gen H-Series Processors are more than a match for any content creation software that you throw at them, be that for video creation, design, or photo editing.
To sum up, the Intel® Core™12th Gen mobile processors are the pinnacle of laptop processors out there and bring uncompromising performance to your machine with higher FPS and ultimate connectivity.
For more information please visit https://www.intel.in/content/www/in/en/gaming/gaming-laptops.html