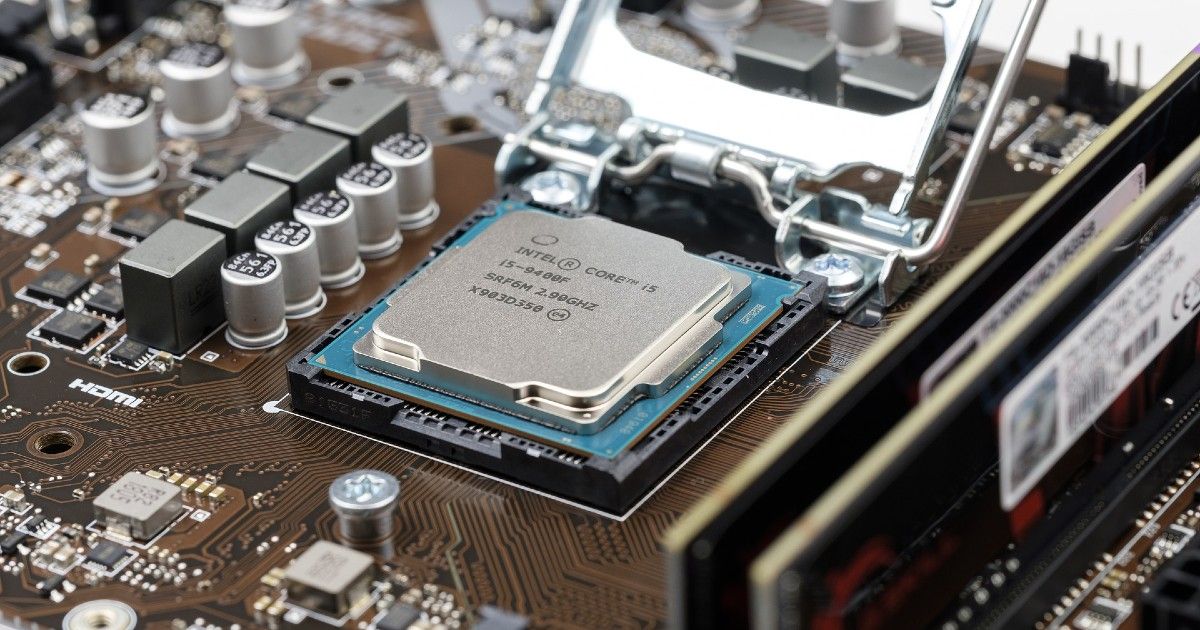 Chipmaker Intel's plans to run its own Foundry business are getting off with a bang. The company announced that it will be making chips for Qualcomm soon, and packaging for Amazon Web Services, two large customers to start with. Not only that, Qualcomm is also seen as a chief competitor for Intel, since more and more companies have been moving towards mobile chips, an area that is dominated by the company's Snapdragon chips. The two companies didn't say when the first Intel-made Qualcomm chips would hit the market, but it did give a few more details.
In a webcast yesterday, Intel announced its roadmap going forward, and here's what we know. 
To start with, Intel said it will no longer use the nanometer-based node nomenclature that has been the norm in the industry. This includes the company's 12th generation Alder Lake chips later this year, and is likely a decision that's based on the fact that Intel is lagging behind competitors AMD, Samsung and more in terms of the node size. Instead, Intel will use a new nomenclature, which the company says will give "a more accurate view of the process nodes across the industry".
Enter Intel 7
The company will now refer to its 10nm chips as Intel 7, which is meant to suggest that these 10nm chips are at par with 7nm processors being produced by competitor AMD. Essentially, Intel is trying to claim that its 10nm chips are just as powerful as AMD's 7nm Ryzen chips, which may even be true. Intel 7 will be the name used for the company's third generation 10nm SuperFin technology, which was used in the Tiger Lake chips last year. The company claims these chips will offer approximately 10-15 percent performance per watt improvements over the 11th generation variants.
The Alder Lake chips will be the first to use this technology this year, while its Sapphire Rapid chips for data centers will use the tech too.
Intel 4
On the other hand, the company is pushing its 7nm architecture as Intel 4, presumably expecting AMD to move to the smaller node size by then. This uses extreme ultraviolet (EUV) technology, currently seen in TSMC and Samsung's 5nm nodes, to create Intel's next chips. Intel's 7nm chips have been delayed to 2023, and are expected to have 200-250 million transistors per square millimeter, higher than the 171-30 million that TSMC's 5nm chips hold. The company claims the technology will bring 20 percent performance per watt improvements.
Intel 3
The second half of 2023 will see Intel 3, the name the company chose for the second-generation of its 7nm products. This will apparently offer approximately 18 percent performance per watt improvements over Intel 4, and chips using this nomenclature and technology won't be seen before 2024.
Intel 20A
Perhaps most important though is the Intel 20A process, which is what will be used to make Qualcomm's next chips. This will see a new processor architecture called RibbonFET, which is an update to the FinFET process that's been in use since 2011. It promises even higher transistor density and smaller chip sizes. The 20A process also uses PowerVia, a technology that allows chips to be powered from the back, instead of having to do everything on the front. 
According to Intel, the 20A process will bring the "Angstorm era", pushing node sizes to below a nanometer. The company said these aren't expected till 2024 either.
Foveros
Lastly, the company also announced updates to its Foveros technology, which allows stacked packaging on chips. Foveros is widely seen as Intel's answer to ARM chipsets made by Qualcomm, Apple and others. Foveros Omni will offer more customization and choice in terms of what companies can do with the technology, and these chips won't go into production till 2023.
While a lot of the things Intel is claiming are true, it remains to be seen whether it convinces industry and users. The company has already lost Apple's business, with the iPhone maker moving its Macbooks to a new ARM-based M1 chip, built on 5nm process technology from TSMC. While Intel's 10nm chips may be at par with some competitors, it's hard to overlook the fact that competitors like TSMC, Qualcomm, Samsung are in fact ahead of the company.
Thanks for reading till the end of this article. For more such informative and exclusive tech content, like our Facebook page