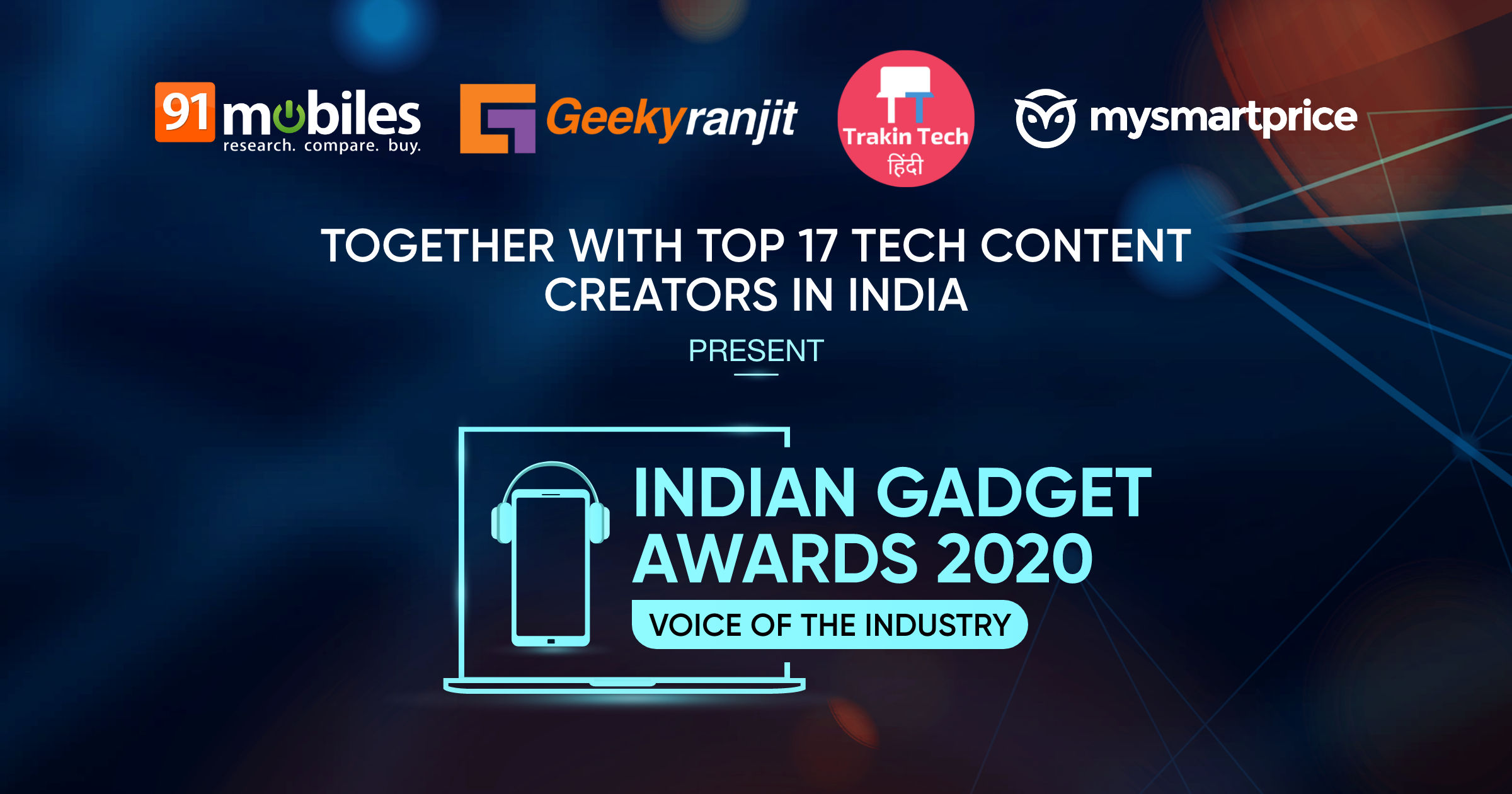 While the year 2020 has been a weird one, there's been no dearth of gadgets. And, if anything, technology has been at the front and centre of the transition to work from home, study from home, and what have you. Therefore, it made absolute sense to introduce a one-of-a-kind Gadget Awards property in India. Presenting the Indian Gadget Awards (#IGA2020) – Voice of the Industry:
#IGA2020 unites 21 of the largest tech publications and YouTube Channels in India. We will together choose best gadgets that made a difference to the Indian buyer in 2020 in a neutral and democratic fashion. Hence, to facilitate that vision, the winners will be chosen via anonymous voting by a jury of 30 gadget experts. As a result, the final selections will represent the industry's consensus on gadgets that made a difference.
Indian Gadget Awards 2020
The awards will be showcased on the sites and YouTube channels of all 21 event partners, making this the very first collaboration of its kind in India and possibly the biggest in the world!
The Indian Gadget Awards 2020 comprises:
22 awards across smartphones, laptops, televisions, wearables, and more
30 jury members, comprising the top reviewers and experts in the industry
2 Users' Choice awards
21 Websites and YouTubers, with a combined audience base of over 100 million
Are you itching to know more about the Award Categories and the nominees? Well, wait for the 30th when we will reveal that on www.indiangadgetawards.com and our social handles – Twitter, Facebook, Instagram, and YouTube. Trust us, we are excited to reveal it too. Stay tuned.