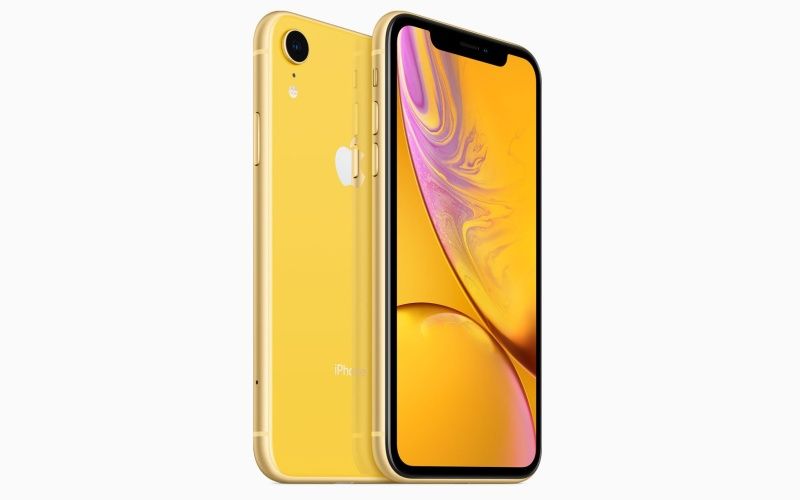 Apple has finally released the latest iOS 12.1.1 software update for the iPhones and iPads. The new update brings some new features to the devices, but is mostly a bug fix update. For quite some time now, iOS 12.1.1 has been in developer testing so we should see a fairly bug free release. It includes a couple of new features for the iPhone XR, such as the Haptic Touch and also expands eSIM support to more regions. The iOS 12.1.1 update also includes other features such as RTT support on Wi-Fi calling. If you are on the iOS 12.1, you should be receiving the new update anytime now.
iOS 12.1.1 Brings Haptic Touch to iPhone XR
When Apple released the iPhone XR in September, it announced that the phone doesn't have 3D Touch support, but will instead get a Haptic Touch feature with a software update. The display on this phone is not as advanced as found on the iPhone Xs and Xs Max. It uses an LCD panel and doesn't have pressure-sensitivity. This means that Apple couldn't include its 3D Touch tech that's found in all phones since the iPhone 6s.
Thankfully, with iOS 12.1.1, Apple has offered an alternative to 3D Touch on the iPhone XR. The phone doesn't come with the Peek and Pop feature as seen on other iPhones, but the new Haptic Touch does perform similar actions. You can long press on an app or notification to interact with it. A haptic feedback is provided when the icon or notification is long-pressed.
You can perform several actions such as long-press on a notification banner to get more information, long-press on the keyboard space bar to use it as a trackpad, and long-press on the torch button in the lock-screen to adjust the light intensity. Haptic Touch is slower and less accurate than 3D Touch though.
Other iOS 12.1.1 Features
Apart from adding Haptic Touch to the iPhone XR, the new iOS 12.1.1 update also adds more carriers for the eSIM functionality. That isn't all though. The update includes improvements to FaceTime as well. For example, you can switch between the front and rear facing camera with just a single tap during a FaceTime call. You can also capture photos during a private video call.
Apple has also enabled RTT messaging over Wi-Fi calling on the iPad and iPod Touch. RTT makes it easier for users with hearing or other impairments to chat more easily. With Real-time text (RTT) enabled over Wi-Fi calling, users will see the message as it is being typed in real-time. Usually if someone is typing on the other end, you will see dots on iMessage. Dictation and VoiceOver have also received various stability improvements. Finally, the News app on iPad now has an option to hide the sidebar when in landscape mode.
As mentioned earlier, the iOS 12.1.1 update is mainly a bug fix update for the other devices. The update fixes issues with Face ID being temporarily not available, addresses bugs such as visual voicemail not downloading, Voice Memos not uploading to iCloud, predictive text suggestions not working for Chinese or Japanese keyboard, and time zones not updating automatically. All of these bugs have been fixed in the latest iOS 12.1.1 update for iPhones and iPads. Apple is also seeding updates for the Apple TV, Mac, and HomePod.