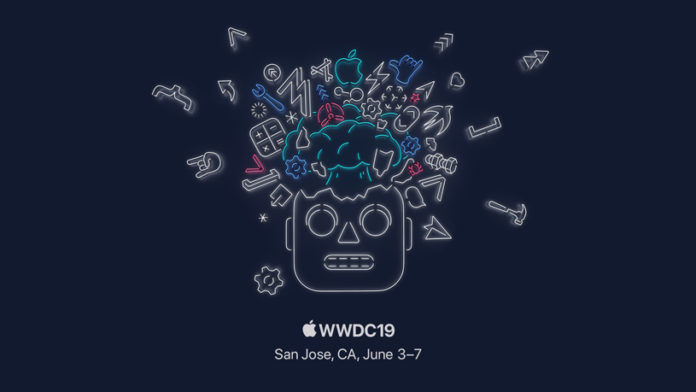 Apple will hold its annual Worldwide Developers Conference (WWDC) next month. As is the case every year, the Cupertino-based tech mogul will take this opportunity to showcase updates to be made for its iOS, Mac and smartwatch software. Prior to this year's conference, however, Bloomberg managed to procure incredible insight on what Apple is about to present with iOS 13 via confidential sources. Do keep in mind that Apple's plans are everchanging, and some of the information mentioned below might even get pushed back until next year, something Apple has done plenty of times with previous software releases.
iOS 13: Dark Mode, Bug Fixes, Updated UI
Internally, iOS 13 for iPhones and iPads goes by the codename "Yukon," and it will feature a plethora of tweaks and new features across various apps, some of which were even planned for iOS 12. This software is expected to make its way to consumers by September. Apple is also said to have begun working on iOS 14 for 2020 iPhones. This software version is codenamed "Azul" and is expected to focus on 5G connectivity and new AR features.
The most promising new feature iOS 13 will bring is a system-wide Dark Mode that can be enabled directly from the Control Center. The "black and grey-heavy interface" is said to have been optimized for night-time usage. This will be accompanied by general enhancements made to system and UI. This includes a new animation for the multitasking screen and closing apps.
iPads, in particular, will get quite a few new features this time around. A few of these include a tweaked home screen and a revamped multitasking interface. There will also be the added ability to access multiple versions of the same app.
Among the system-wide speed enhancements and bug fixes that iOS 13 will bring, Apple is also trying to better integrate hearing aid support. Also, the Accessibility settings menu is said to become more comprehensive and will be moved to the main page of the Settings apps.
iOS 13: App-Specific Changes, Updated Keyboard, Upgraded iMessage, Improved Maps
In a recent statement that Apple released to counter Spotify's complaints, the Tech giant said, "We want more app businesses to thrive — including the ones that compete with some aspect of our business, because they drive us to be better." With iOS 13, it is quite clear that Apple is trying its very best to do just that by integrating its own iterations of popular features found on third-party apps.
The most obvious of these is an upcoming feature for Apple's keyboard that will allow users to swipe across alphabets to type out words instead of having to tap on them individually. Popular third-party keyboard apps such as SwiftKey are known for bringing this functionality to the mainstream market.
Another major upgrade will be seen with Apple's iMessage platform with WhatsApp-inspired features. iMessage will allow users to set profile pictures and display names, along with the ability to choose who sees them. A dedicated menu in the conversations view will enable users to send sticker versions of Animojis and Memojis.
Safari will get a new downloads manager with a download's history list similar to what one may find on a computer. Then there is Apple's Files app that will now work better with third-party software. Also, the "share sheet" interface is said to get more organized for sharing images and web links. The interface will even offer suggestions based on how frequently you send content to specific people.
Maps will make it easier to set and navigate to frequently accessed locations such as home and work. It will be possible to create groups of frequent places and add images to them, thus making it easier to navigate to them.
Find my Friends and Find my iPhone services will be combined into a single app which is internally codenamed "GreenTorch." Apple might introduce its own physical beacon that can be attached to things such as backpacks, thus taking on the likes of Tile.
The Bedtime Tab in Clock will get a new system-wide Sleep Mode. Sleep pattern recognition and tracking are said to become more extensive with support for future Apple sleep-tracking devices such as a new Apple Watch. Sleep Mode can be toggled in the Control Center and can be used to activate Do Not Disturb, mute all notifications, and darken the lock screen.
Health app will be revamped with a new homepage that better shows a user's daily activity. A new feature called "hearing health" will show how loud music is played on headphones as well as the loudness of the surroundings. There will even be an improved menstrual cycle tracking functionality.
Apple also wants users to use their iPads as a secondary screen for their Macs. The viewing area will effectively be expanded, Apple Pencil input will be supported, and notifications from the Mac will directly be displayed on the iPad.
The Reminders app will get updates to compete with existing to-do list applications found on the App Store. The redesigned app offers a grid with four sections labeled "tasks to be done today," "all tasks," "scheduled tasks," and "flagged tasks."
Apple recently pulled many third-party parental-control apps from the App Store citing privacy and security concerns. The decision was likely to prepare for its own built-in parental-control features. Screen Time will allow parents to limit who their kids will be able to contact at certain times of the day. For example, a child might be able to contact only their parents in the evenings.
Apple Books is said to receive an updated progress tracker and a new rewards system to encourage users to read more.
An update to the Mail app will allow individual threads to be muted and blocking emails from specific contacts entirely. There will also be a simpler folder management system.
In an attempt to promote the 'smart home' agenda, the Home app will get better integration with security cameras. One of the features added for this is the ability to view past recordings.
Finally, HomePod speakers will get the ability to respond to different users' voices, thus allowing for the much requested multi-user mode.