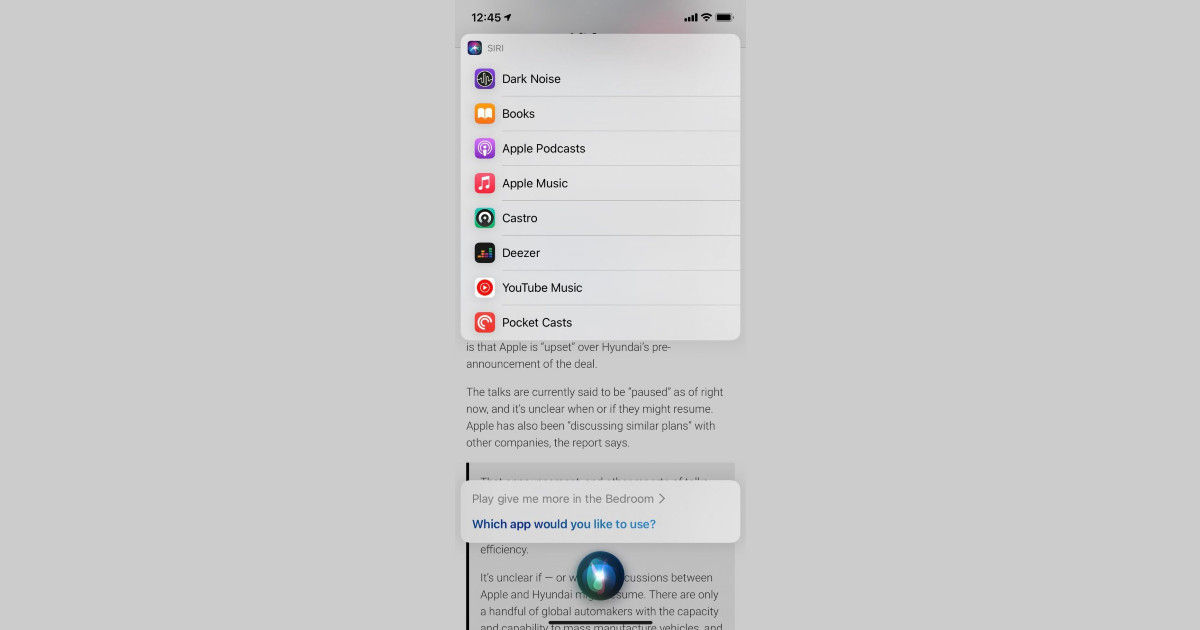 One of the biggest complaints that developers (and even some users) have had with Apple is how it controls its software, equating iOS and other Apple operating systems to a 'walled garden'. In recent times, Apple has taken the effort to change that, and users can now change their default web browser and email apps from Safari and the iOS Mail apps, to whichever third party apps they please. Now, with the upcoming iOS 14.5 update, users will also get to configure the default music app for their iPhones. This will be effective in terms of playing music via Siri voice commands, hence giving users a little bit more convenience and added choice in terms of how they want their music to be streamed.
Reports about the upcoming iOS 14.5 update, which is now in developer and open beta circles, state that going forward, once Siri is asked to play a certain track, it will open a pop-up that asks users to select the default music app of their choice instead of automatically streaming through Apple Music. Users can, for instance, select any eligible third party music app such as Spotify, YouTube Music, Gaana and so on, instead of compulsorily having to subscribe to Apple Music as the music app of choice on iPhones. This will be particularly useful for users who do use iPhones, but are not entirely invested in the Apple ecosystem. As a result, they may already have an existing subscription to a different third party music app.
To be clear, users could use a third party music app to stream songs via Siri before as well, but that would require them to specify which app they wanted to stream through. Now, simply asking "Hey Siri, play Californication by The Red Hot Chili Peppers" can start streaming the song on your iPhone via YouTube Music instead of Apple Music, if that is what's desired. This opens up Apple's acceptance of third party apps a little more – something that Apple has often been criticised for. Apple's integration of its own apps is so seamless that most users may be compelled to subscribe to Apple's services instead of third party ones, and this is something that Apple has had to answer in terms of anti-competitive lawsuits in front of regulators.
iOS 14.5 also includes a key update that will let users unlock their iPhones via FaceID on Apple Watch, even when wearing a mask. This can also add a further layer of convenience for those who use both the Apple Watch and the iPhone, and make it easy for users to unlock their phones when outdoors. At present, users wearing masks are either required to pull their masks down, or key in their numeric passcode in order to unlock their iPhones, therefore adding a hurdle in front of the seamless usage experience that Apple devised with FaceID.