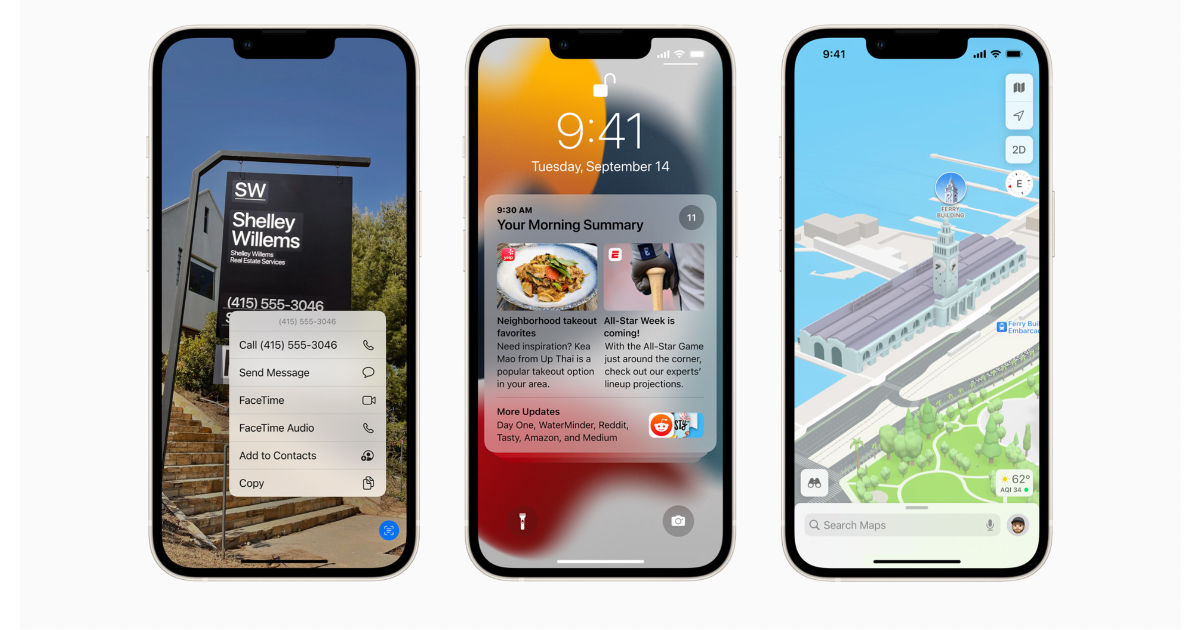 iOS 15.1 beta is here, a few days after Apple seeded the public, stable rollout of iOS 15. The latter has been introduced to all eligible users, and both iOS 15 and iPadOS 15 are now rolling out as upgrades. Now, the company has followed this up with the first beta update in the latest iOS cycle, so any user that has signed up for the iOS beta programme should be privy to the latest update. While the update is largely a soak test of already announced or showcased features that have been fixed for stability and bugs, there are a few interesting things for users to play around with here.
All new iOS 15.1 beta features
SharePlay: The biggest new feature that has been rolled out for iOS beta testers is SharePlay. Apple's big new feature of the latest mobile OS, SharePlay will enable users to share a video stream, work out together to a music stream, share each others' personalised playlists seamlessly and more, in a bid by the company to tie its community of users together even more. Unfortunately, the flagship iOS 15 feature was reportedly riddled with a bug too many, and wasn't ready for public rollout. It now makes it to the public beta, which means that Apple has most likely fixed most of its issues, and if all goes well, it should be available in the stable iOS 15.1 update. If you're in the beta cycle, you can use it already.
Announce calls: One new feature that can be of help for users with visual impairments, or even otherwise, is 'announce calls'. The feature can be found under the 'Phone' settings with the iOS 15.1 beta update, and will work as the feature says – with Siri reading out the name of your caller, and in case of unsaved numbers, reading out the phone number from which you are receiving a call.
Other updates: The iOS 15.1 beta update will also allow users to save their Covid-19 vaccination certificate to the inbuilt Wallet app, and the same will be synced with the Health app to add to your overall wellness data. The same can be used to easily display the data at airports, restaurants or any other requisite place. Finally, the short changelog also includes support for Lossless Audio on Apple HomePods via iOS 15.1 beta, and this support too should roll out to the stable iOS 15.1 update, when it is ready.