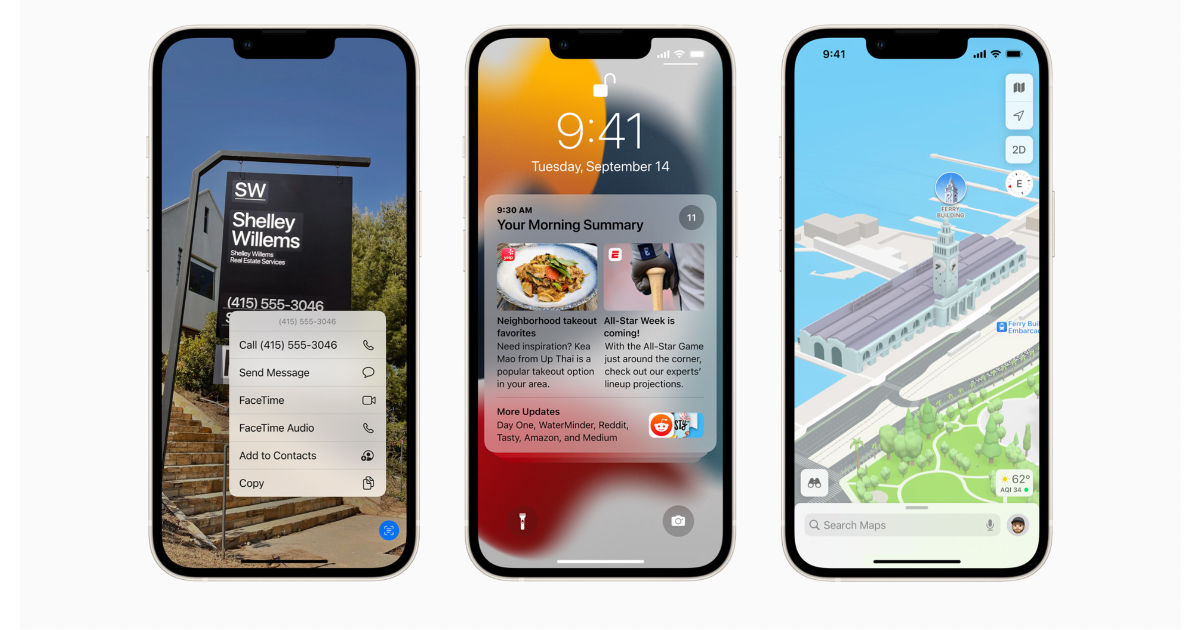 Apple iOS 15 software update for iPhone has been rolled out. The new iOS update brings in many new features that aim to enhance the user experience. At the WWDC 2021, Apple introduced some of the new iOS 15 features that will make their way to iPhone 13, iPhone 12 and other eligible smartphones. The new iOS update has been rolled out to these eligible accounts. Users can download the new iOS 15 update by going to their iPhone's Settings > General > Software update. Before updating your iPhone to iOS 15, here are some of the key details you need to know.
iOS 15 update released: How to update
Before updating your iPhone with the latest software, it is advisable to take a backup of your device's data. You can do so by syncing it on iCloud or backing the data on your PC/ laptop.
Once your data is backed up, go to Settings > General > Software update. Here, you will get the option to download and install iOS 15.
The update is roughly 3.2GB in size. Apple requires you to have a stable Wi-Fi connection while downloading the new iOS update. It is also advisable to keep the iPhone on charge or have at least 50 per cent of battery while downloading and installing the update.
List of iPhone models eligible for the new iOS 15 update
Apple has already confirmed the list of iPhones that can download the new iOS 15 update. As expected, the latest iPhone 13 series will come with iOS 15 pre-installed. Older iPhones like the iPhone 12, iPhone 12 mini, iPhone 12 Pro, iPhone 12 Pro Max, iPhone 11, iPhone 11 Pro, iPhone 11 Pro Max, iPhone XS, iPhone XS Max, iPhone XR, iPhone X, iPhone 8 Plus, iPhone 8, iPhone 7, iPhone 7 Plus, iPhone 6s and iPhone 6s Plus can also download the new iOS update. Apple is also providing the iOS 15 update support to the iPod touch (7th generation).
iOS 15 new features
Apple has listed some of the new iOS 15 features on its website. These new features are mostly around FaceTime, Apple Maps, Siri, Notifications, etc. Apple has also introduced some new features in the Photos and Messages app. The new iOS 15 software update is also scheduled to bring a new feature called SharePlay later this year. it is a music and video sharing feature for FaceTime that lets users watch a video or listen to music along with their friends or family during a FaceTime call.
Also, FaceTime calls now extend beyond Apple devices, so people using an Android or Windows device can join from their web browser. Apple states that FaceTime calls on the web remain end-to-end encrypted and the user's privacy is not compromised. To initiate the call, iPhone, iPad, and Mac users simply create a FaceTime link and share it with other users to connect to the call.
For more details on the new iOS 15 features, click here.