Highlights
iOS 16.4 gets 21 new emojis.
There is a new feature called Voice Isolation for Calls as well.
iOS 16.4 also addresses dozens of security breaches.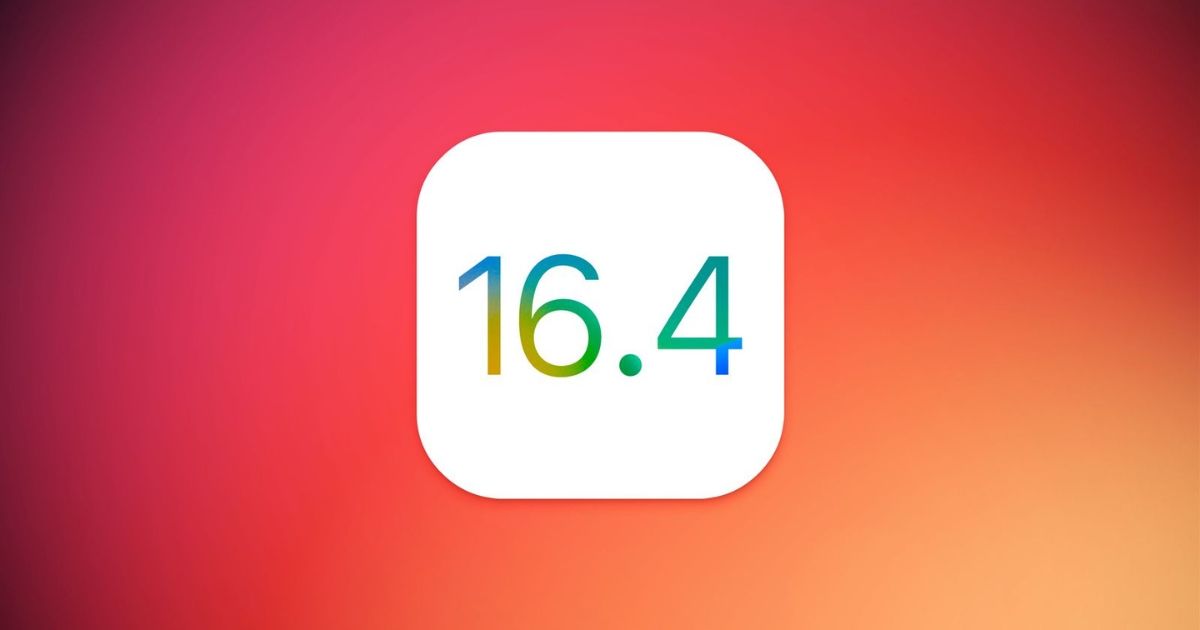 Apple has released a new iOS update for the iPhone. The new iOS 16.4 update introduces many new features while fixing a few bugs. Apple's patch notes for the new update reveal that there are new emojis being available to users. Those who have updated their iPhones to the latest update will get 21 new emojis. There is also a new Voice Isolation feature for calls. In addition to this, the new iOS update addresses multiple security concerns that were reported or found in the past.
The update, as always, is free for eligible iPhone users. It can be downloaded on the iPhone 14 series, iPhone 13 series, iPhone 12 series and other eligible devices. Let's take a look at the iOS 16.4 new features, how to install and other key details.
iOS 16.4: What's New?
The new iOS 16.4 update is available for all eligible iPhone models starting today. Users can download and install the new iOS update to get new features and updates. The process to install the new iOS update is simple. Go to Settings> General > Software Update. Here, you will see a changelog that highlights the new features being introduced to iOS. At the bottom of the screen will be a "Download & Install" option. Tap on it and wait for the update to get installed on your iPhone.
Having a stable Wi-Fi connection is advisable. In addition to this, always take a backup of your device's data before installing a new update on your iPhone.
Moving on to what's new, the highlight addition is support for 21 new emojis in iOS 16.4. Users will see a new folding hand fan, ginger, jellyfish, and grey and light blue hearts, among others as new emojis are being made available on the iPhone.
Another feature available with the new update is called Voice Isolation for cellular calls. The feature ensures that the iPhone prioritises your voice and cancels out ambient noise as much as possible. Ideally, this should help you get clearer phone calls as the person on the other side will be able to hear your voice without the background honking of cars, drilling machines or any other harsh noise. In case you are wondering, the feature has been available for FaceTime calls and other VoIP apps, such as WhatsApp.
Users can now receive web-based push notifications after updating to iOS 16.4. The feature was announced last year at WWDC and will now allow developers to send web-based push notifications to users who have pinned a web app to their home screen. Of course, the user needs to approve the permission for the developer or web app to send notifications.
The update is not just about features as it also fixes 30 security-related issues. The official website states that the new iOS update fixes dozens of security breaches that could be used by hackers. For instance, the update fixes an Accessibility feature bug that allowed an app to access information about a user's contacts on iPhone 8 or later, iPad Pro (all models), iPad Air 3rd generation and later, iPad 5th generation and later, and iPad mini 5th generation and later.
Apple has also addressed several security breaches in the Neural Engine, including stopping access to protected parts of the file system, sandbox and execute arbitrary code with kernel privileges.