Highlights
Apple is rolling out iOS 16.5.1 update to iPhone 8 and later models.
The new update brings two new security updates and lightning to USB 3 adapter fix.
The Cupertino-based tech giant is also rolling out iPadOS 16.5.1, macOS 13.4.1, and watchOS 9.5.2 updates.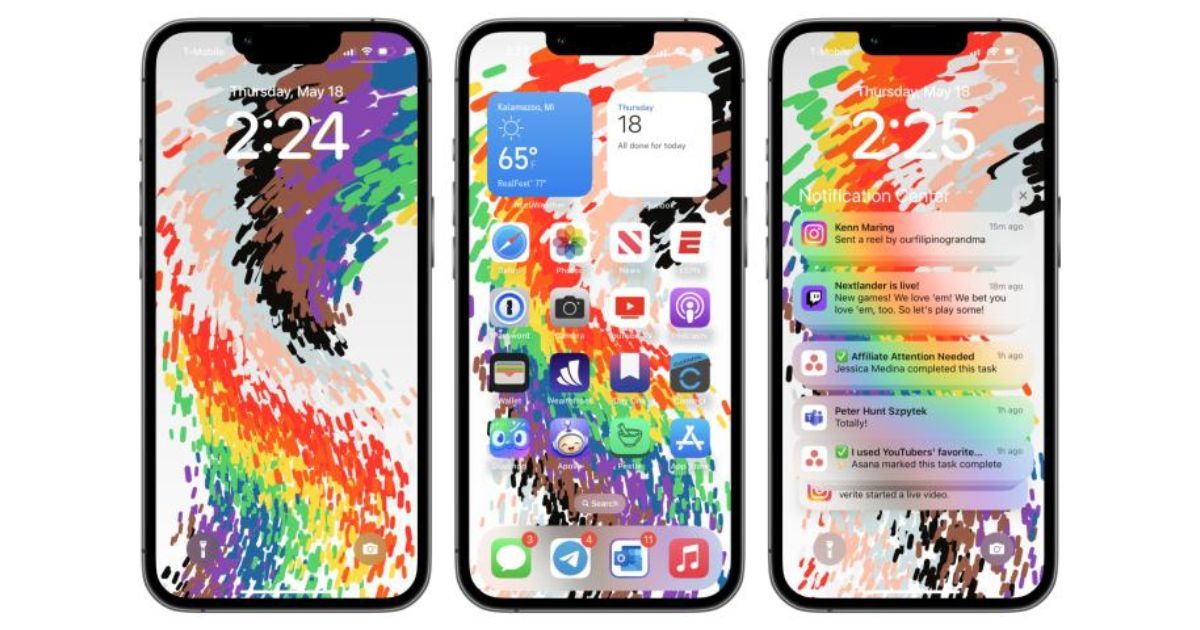 Apple is rolling out the iOS 16.5.1 update to iPhone users worldwide, less than a couple of months after iOS 16.5 came out. Notably, iOS 16.5 broke the charging support for lightning to USB 3 camera adapter, which the latest update fixes. Additionally, iOS 16.5.1 also brings bug fixes and security patches to address security vulnerabilities that may have been actively exploited. This is the reason why those who have iPhone 8 or newer model must update their iPhones to iOS 16.5.1
iOS 16.5.1 Brings Security and Camera Adapter Fixes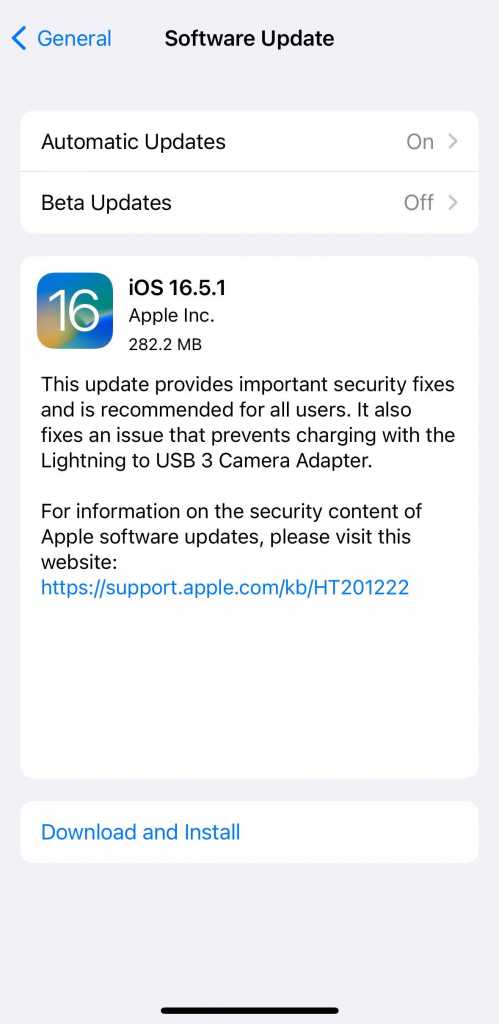 Apple is rolling out the latest iOS 16.5.1 update to all those who have iPhone 8 or newer. The changelog states, "This update provides important security fixes and is recommended for all users. It also fixes an issue that prevents charging with the Lightning to USB 3 Camera Adapter." Like every other x.x.1 iOS update in the past, iOS 16.5.1 is also a minor update but brings significant fixes for security vulnerabilities. It's advised to download and install the latest update as soon as possible after it's available on your device.
According to the official Apple security support webpage, the new update brings fixes for two security vulnerabilities, which might have been actively exploited by bad elements. These include kernel and WebKit vulnerabilities. The kernel vulnerability exposed the core of the iOS code to malicious applications that could execute arbitrary code with kernel privileges to gain third-party unrestricted access to the system. On the other hand, the WebKit vulnerability also leads to arbitrary code execution, which allows a third party to hack your device or steal sensitive data.
Apple has received reports of both these vulnerabilities being exploited actively and hence fixed the issues in the latest update. However, the company notes that these vulnerabilities were actively exploited on iPhones and iPads running iOS 15.6 or older. Therefore, those who are on iOS 16 are already safe. But for an extra measure, it's best to update to iOS 16.5.1 as soon as possible.
How to Update Your iPhone to iOS 16.5.1?
Those on iPhone 8 and newer should be able to update their device to the latest iOS 16.5.1 immediately. Follow the steps below to update your iPhone.
Go to Settings on your iPhone.
Scroll down to General and tap on it.
Click on the Software Update option.
You should see the iOS 16.5.1 update.
Tap on Download and Install.