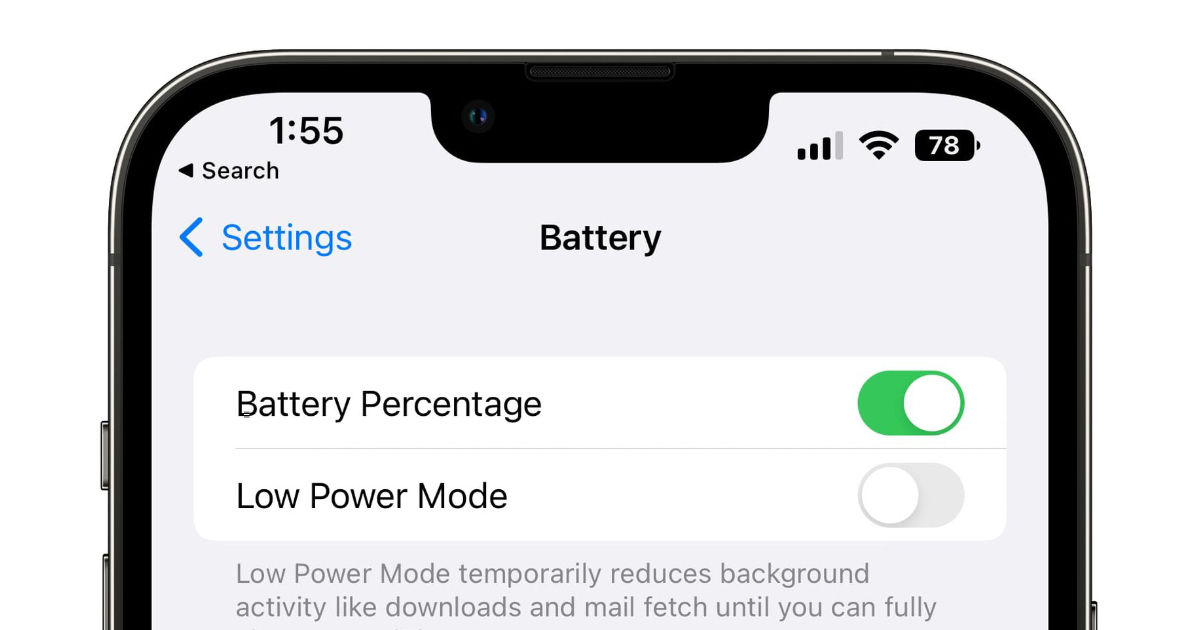 Apple has rolled out iOS 16 beta 5. The new iOS beta update brings some new features and updates while fixing bugs found in the previous releases. One of the new updates coming to iOS 16 beta 5 is the new battery icon. Apple has brought back the option for users to check the battery percentage without having to swipe down the control centre.
The new battery indicator is available on iPhone 12 and iPhone 13 models. However, iPhone 12 mini and iPhone 13 mini will not support the updated battery icon feature. Let's take a look at the new details and updates released in the new iOS 16 beta 5 update.
Also Read: Reset iPhone: How to Reset Your Apple iPhone to Factory Settings
iOS 16 Beta 5 Update
Apple has brought back the battery percentage icon in iOS 16 beta 5. The feature was dropped in iPhones with Face ID since 2017. Apple, at the time, stated that the feature was removed due to the lack of space taken by the notch, which did not offer enough room to add the battery percentage icon on either side.
The current battery icon gives users a visual of the battery level but does not specifically provide the percentage. Users have to swipe down into the control centre to see the battery percentage. Following the new iOS 16 Beta 5 update, users can see the updated design with the battery percentage added to the icon.
The battery icon changes its colour based on the battery status and the colour of the wallpaper, according to a MacRumors report. The battery icon is green and it is on charge. Users can toggle on or off the battery percentage on their iPhones via Settings. While the feature is missing on the iPhone 12 mini and iPhone 13 mini, other iPhones with Face ID do support the new battery indicatory icon.
The feature is currently available in beta and users should it once iOS 16'S stable release rolls out this fall.