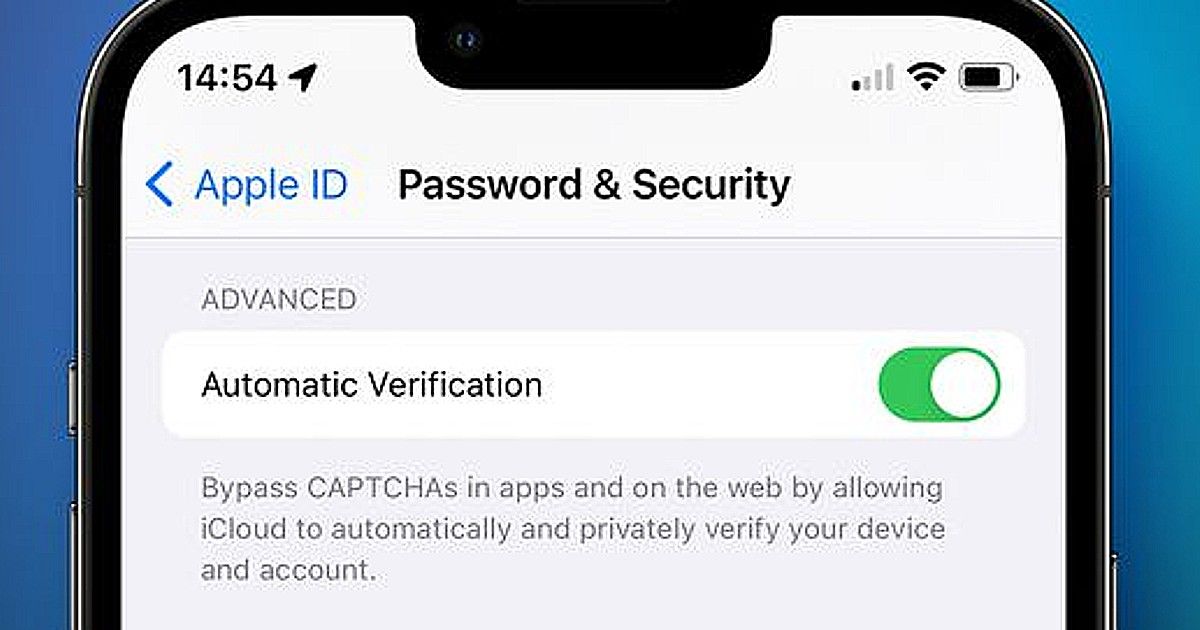 The upcoming iOS 16 will bring a host of fine improvements to the iPhone's operating system, and the latest feature to be discovered in the operating system includes the ability to bypass CAPTCHAs on websites that are compatible with the feature. The feature would thus allow users to sign in or register on a website without needing to manually select images from the CAPTCHA verification grid – and iPhones would do the necessary authentication by itself.
iOS 16 Private Access Token: How it Works
According to Apple's official explanation of the process, the company's mobile operating system would send compatible websites a set of digital, anonymised authentication information, called Private Access Token (PAT). What PATs do is authenticate a device privately, without giving access to identifiable digital information about a device, to a website.
The process can be manually activated from under the password and security tab in the Apple ID section of a device's settings, and is simply called 'automatic verification'. However, for users to find it useful, the feature will also need to be supported by websites that use the CAPTCHA verification process.
Interestingly, a Macrumors report states that popular content distribution network (CDN) providers such as Cloudflare and Fastly, which are responsible for handling the network framework of thousands of websites around the world, have already announced support for Apple's PAT – which would essentially bring support for the automatic verification feature once it is rolled out in stable build with iOS 16. Apple will also roll out the feature on macOS Ventura.
Other iOS 16 features that have been spotted during the beta process include the ability to port eSIM settings between two iPhones via Bluetooth, thus potentially allowing users to skip the re-verification process that is required so far for shifting an eSIM to a new device. Other features that have been spotted also include potential support for Always-on Display, which could be coming to the upcoming iPhone 14 later this year.