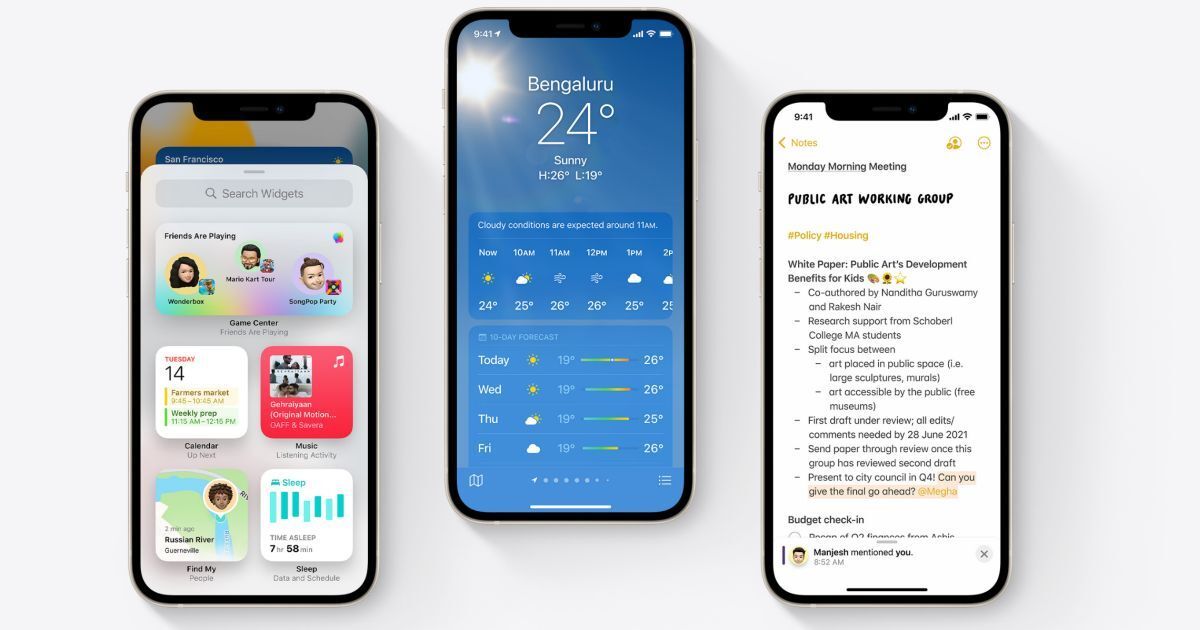 Apple will host the Worldwide Developers Conference (WWDC) 2022 in June this year. The company will announce its new software updates for the iPhone, Mac, iPad and other Apple devices. Apple will announce the new iOS 16 at the event, which will kick off on June 6. The new iOS update will be made available to all iPhone 13 models, iPhone 12 models and other eligible devices later this year. Of course, the iPhone 14 models will come with the new update out of the box. 
All the new iOS 16 features will be announced at WWDC 2022. Ahead of the Apple event, Bloomberg's Mark Gurman has revealed some key details about the upcoming iOS update. Let's take a look at what we can expect from the new iOS 16 update coming later this year for the iPhone.
iOS 16 Features Tipped Ahead of Release
Apple will announce iOS 16 on June 6 at the WWDC 2022. Ahead of the official release, some key details of the new iOS update have leaked. Gurman, in his newsletter Power On (via MacRumors), revealed that Apple will bring significant improvements to notifications in the upcoming iOS update. He did not dive deep into the details but we can expect Apple to make the grouping of notifications better on iOS. In addition to this, Gurman also stated that the new iOS update will bring new health-tracking features. 
In case you are waiting for a major redesign, it will not happen this year. Gurman claims that Apple will stick to the same design language which it introduced with iOS 7 a decade ago. However, Apple is said to be working on a new multitasking interface for iPadOS.
Alongside iOS and iPadOS, Apple will also be announcing watchOS 9 at the WWDC 2022. German stated that the new software update for Apple Watch models might feature "major upgrades to activity and health tracking." macOS 13 will also debut alongside but there is not much known about it for the time being. However, we expect the new macOS update to be more improved under the hood and not in terms of design as Apple revamped its Mac software with macOS Big Sur a couple of years ago. macOS Monterey came with a few new features and privacy updates in comparison.
We are a couple of months away from the official event but more details of the upcoming iOS, iPadOS and other Apple software updates should surface online soon.