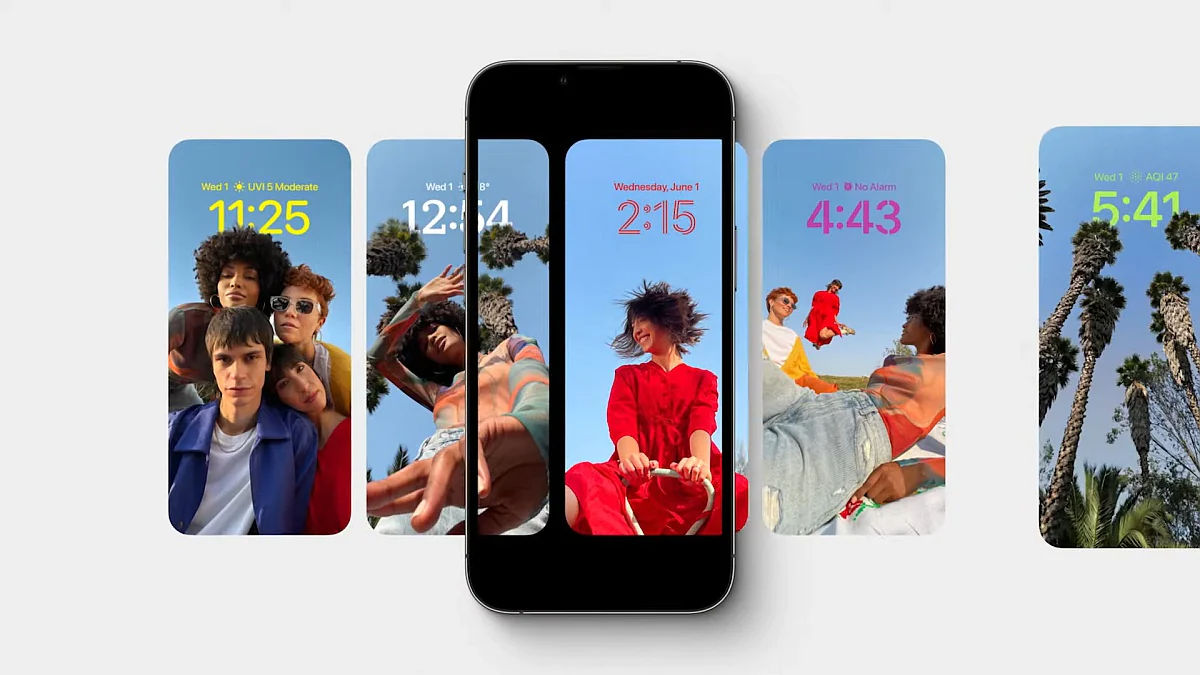 Apple has finally confirmed the launch of its latest operating system, the iOS 16. During its Apple 'Far Out' event, the brand revealed the rollout date for its latest iOS 16 stable update. The company introduced iOS 16 at WWDC 2022 in June and previewed the new iOS version to everyone. The latest version of iOS 16 brings major changes to the software. We have some great features like a new lock screen, better animations, greater privacy, and more. So, if you are wondering about the iOS 16 update, then you have come to the right place. In this article, we have compiled a list of features and eligible devices for iOS 16 in this article. Here's everything you need to know about it.
iOS 16 Update Release Date
Apple has started rolling out its latest iOS 16 updates to its users across the globe. Users in India can expect the rollout of the latest iOS 16 to begin from 10:30 PM IST on September 12 or early morning of September 13. Apple has finally confirmed the release date of the iOS 16 update. As per the company, the stable version of iOS 16 will star rolling out to all the eligible iPhones starting from September 12th, i.e. Monday.
How to Download iOS 16 Update on Your iPhone?
Here's how you can download the latest iOS 16 update on your iPhone model:
Go to Settings and then click on General
In the General section, you will see Software Update just beneath About.
Click on Software Update and download the latest iOS 16 update.
Click on Install and you will be able to install the latest iOS 16 update on your iPhone.
iOS 16 Top Features
Apple has already announced all the features of the iOS 16 at WWDC 2022. Here's everything you need to know about it.
Customisable Lock Screen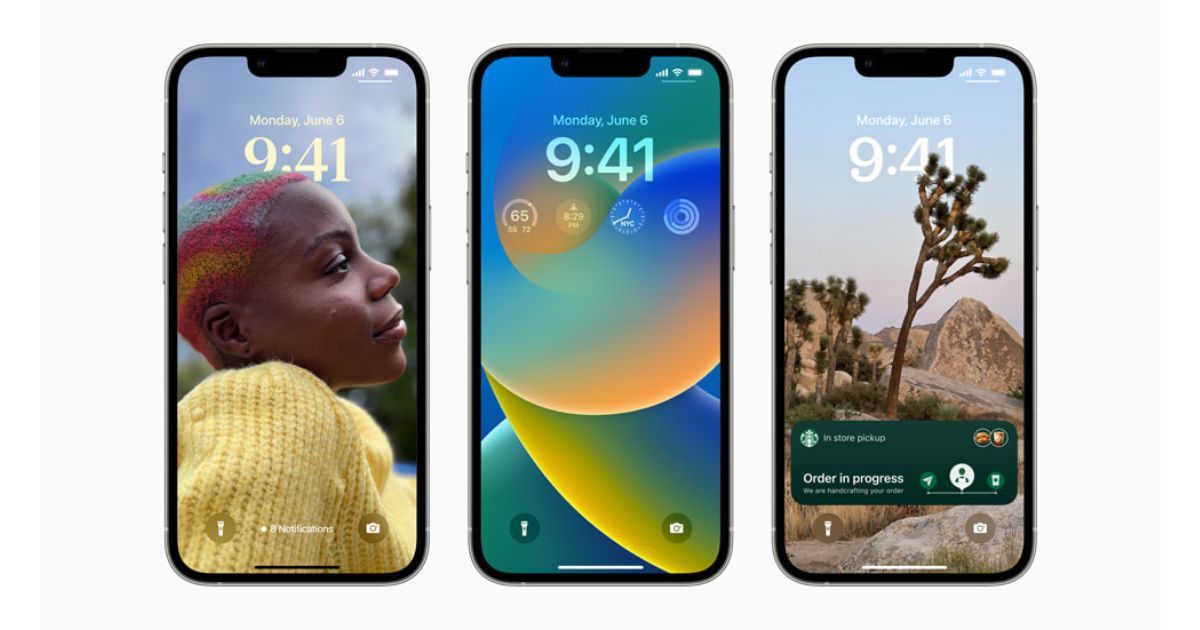 This is the biggest visual haul on iOS 16. Apple, with the latest version of iOS, has introduced a lock screen that can be customised now. Earlier, it was just a wallpaper with a clock but now you can change the date and time look, add multilayer effects, and more. It now allows you to create more than one lock screen and add colours, emojis, photos, widgets, and more. There will be arranged notifications and live activities on the new lock screen as well.
Quick Notes and New Reminders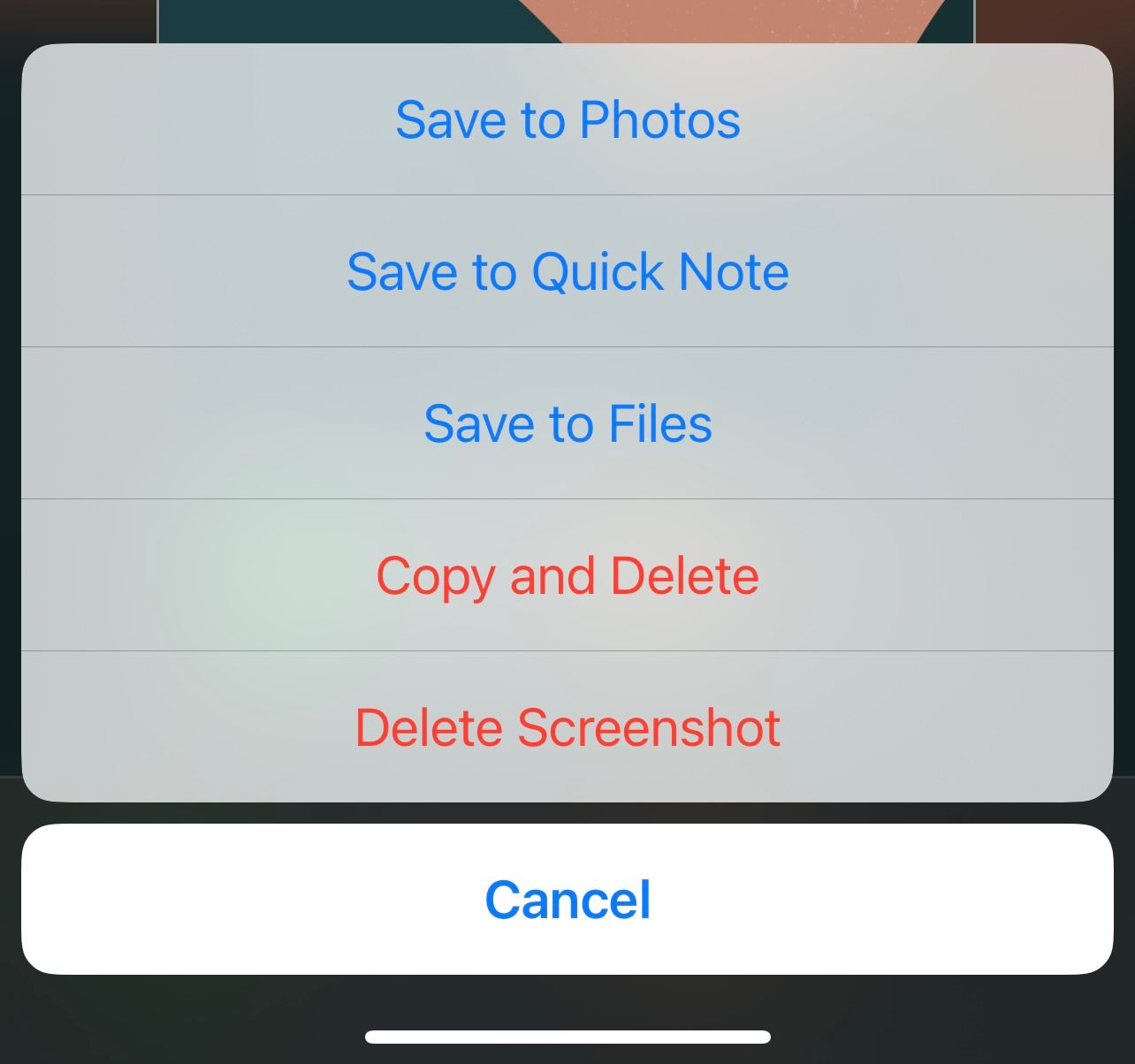 The iOS 16 will bring new note features along with the Reminders. The Share option now shows an option called 'Add to Quick Note' which adds any links, images, or texts, to the Notes app. This was previously an iPad-only feature but now the latest iOS update brings it to iPhones also. Besides that, you can also lock your notes. Reminders now have new features including pinned lists, smart lists, templates, list improvements, etc.
Battery Percentage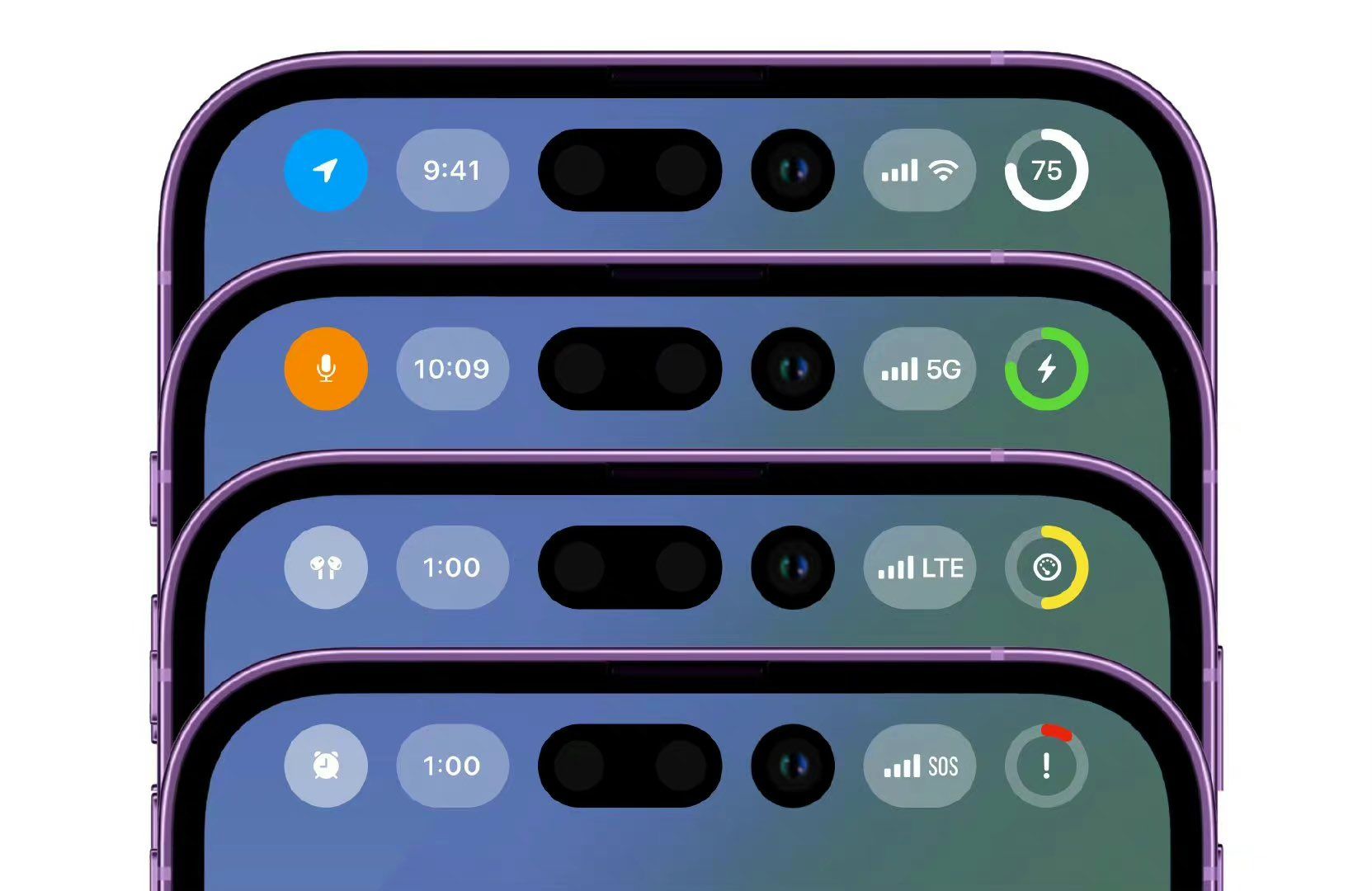 Even though this is an unnoticed feature on Android phones. Apple has added battery percentage in the iOS 16 beta version 5 which means that we might be getting to see this in the final version. Now, users will not have to call out the control centre to see the battery percentage. Instead, they will be able to see it directly in the battery icon on notification status. The feature was ditched back in 2017 with the introduction of Face ID iPhones.
Remove Background From Image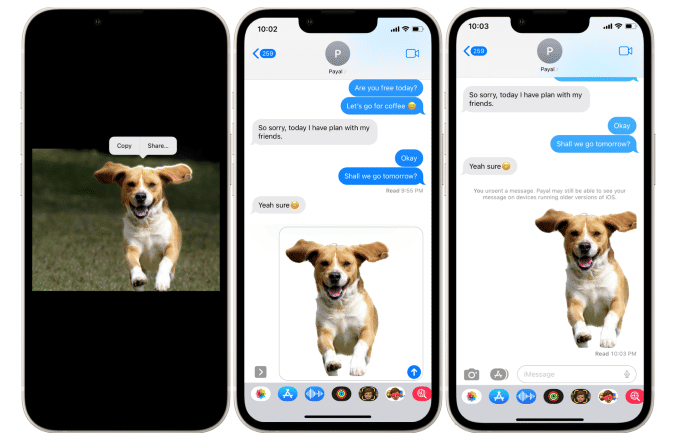 iOS 16 has a helpful feature known as Lift Subject from Background. As the name suggests, it removes the background from a picture. All user has to do is, press and hold an image for a few seconds and the subject will start shaking. Now, just take it to any other app and paste it there, the photo will be added as a different picture there. The feature will be available in Photos, screenshots, quick look and Safari.
New iMessage Features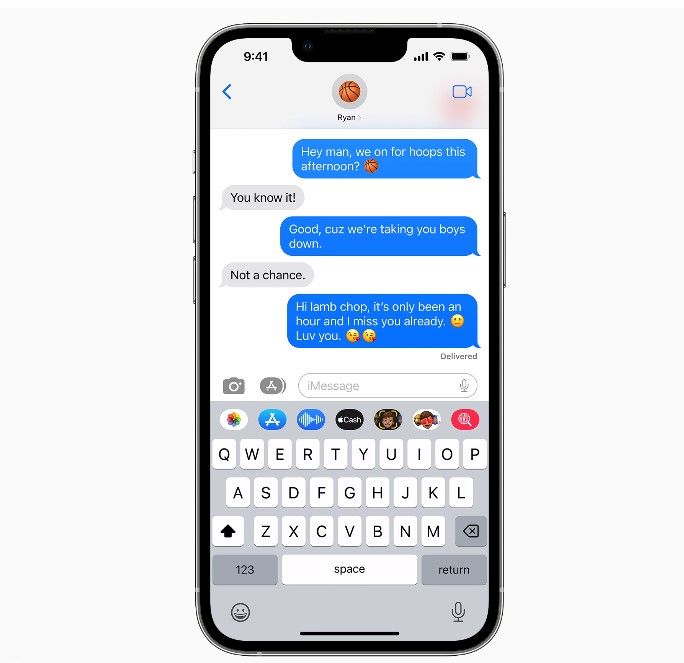 The iOS 16 brings a plethora of new features to the iMessage app. The new version of iMessage allows users to recall or edit a sent message. Not just that, but you can also recover your deleted messages. Apple's video watch party app, SharePlay will be coming to iMessage as well. This will allow users to play synced content like movies or songs on the Messages app.
Siri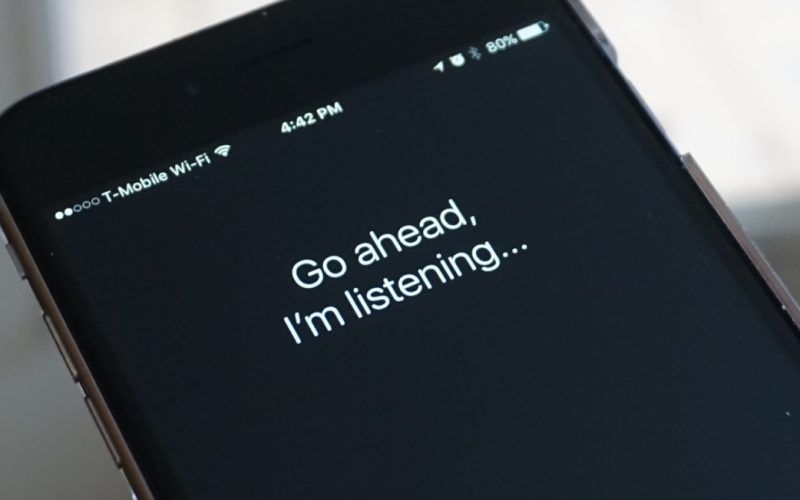 With the new iOS version, Siri gets a few additional features too. Users can now download any app directly by commanding Siri without any extra steps. Moreover, Siri now has emoji added in texts messages. Siri will be getting more offline based features so that user can call out whenever they need it.
Safari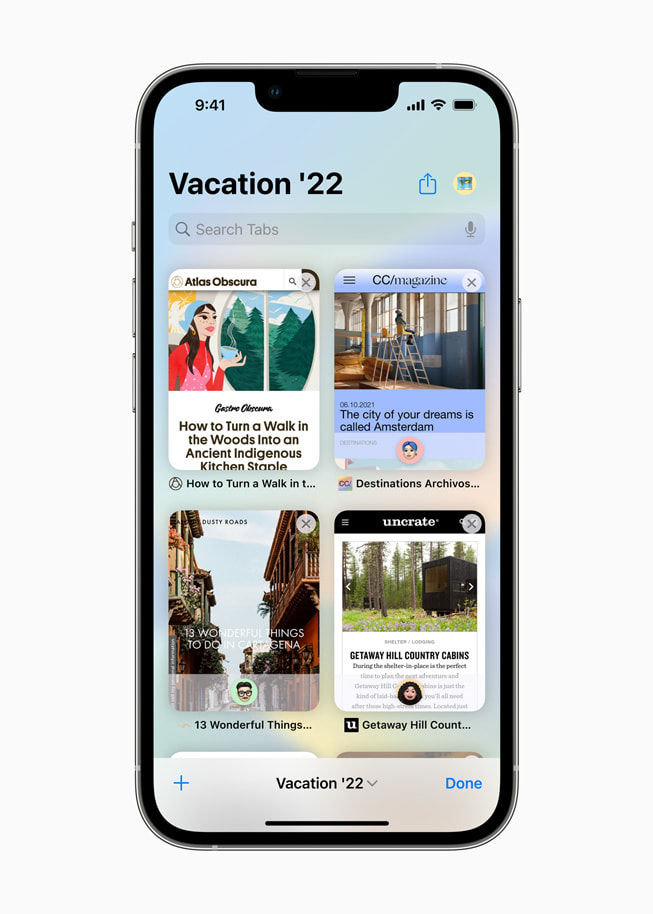 Apple's own browser, Safari will be getting new features in the latest version of iOS. Safari will be getting Shared Tab groups, dedicated Tab group start pages, pinned tabs, and web push notification support. It will now have extension sync support from your Macbook. Other upcoming features on Safari are new language support, language translation in images on web pages, editing Wi-Fi passwords, and strong password recommendations.
Health and Fitness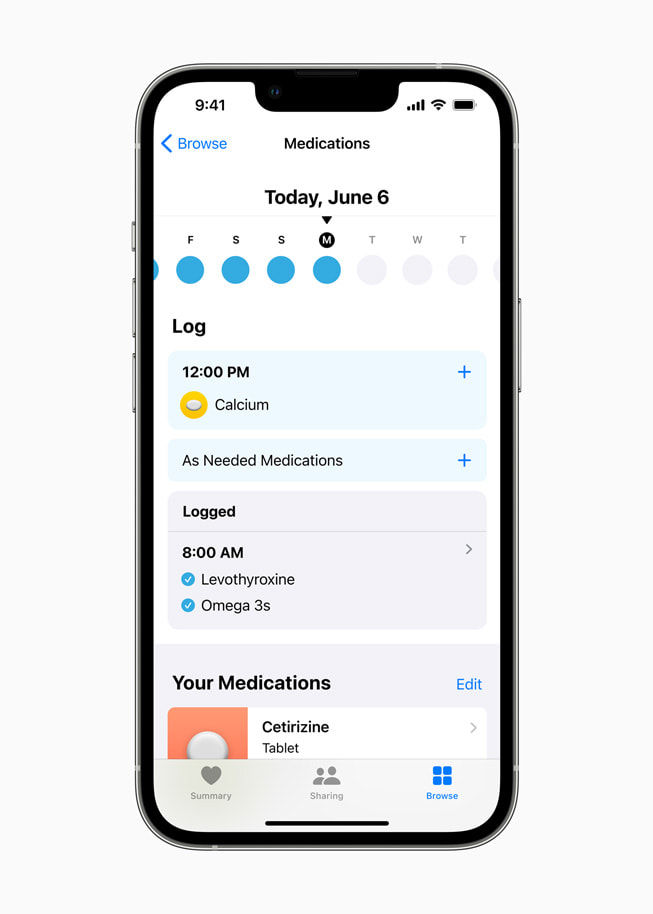 While most of the health-based features were limited to its watches only, Apple has now added various helpful features to the health app. One of the primaries is Meditation tracking in which you can add the details of your medicine, and timings, and it will remind you to have them. Moreover, you can add your medicines just by clicking their box pictures. This will be synced to your Apple Watch as well so that you take your medicines on time. These details can be shared with others as well through the app. For fitness, the Apple iPhone will continue to track your steps count, distance, calories, and many more via the device.
iOS 16 for Apple iPhones: List of Compatible iPhones
Apple has confirmed that the iPhones above the 8th generation and later will only receive the iOS 16 updates. Surprisingly, Apple has ditched the iPhone 7 series devices from its iOS update list, which should have gotten it as per the company's six-year software support policy. That said, here's the list of confirmed iPhones that will receive the next iOS update.
iPhone 13

iPhone 13 Mini

iPhone 13 Pro

iPhone 13 Pro Max

iPhone 12

iPhone 12 Mini

iPhone 12 Pro

iPhone 12 Pro Max

iPhone 11

iPhone 11 Pro

iPhone 11 Pro Max

iPhone Xs

iPhone Xs Max

iPhone XR

iPhone X

iPhone 8

iPhone 8 Plus

iPhone SE (2nd generation)

iPhone SE (3rd generation)
How to install the iOS 16 betas on supported devices?
If you own an iPhone that is currently running the iOS 15 version and wants to try out the latest iOS 16 beta, then here's how to do it. All you will need is a compatible iPhone model and around 5GB of data.
Open Safari browser on iPhone and head to https://beta.apple.com/sp/betaprogram.
Sign up using your Apple ID.
Now, scroll down and tap on the 'Enroll your iOS device' option.
A pop-up will appear that will ask if you wish to download the latest iOS profile to your iPhone. Accept it.
Go to the Settings app now and tap on 'Profile Downloaded' below your Apple iD.
Tap on Install to install the iOS 16 beta profile on your iPhone.
Tap on Agree and your phone will restart.
Once restarted, head to the Settings app again. Go to General and then Software Update.
It will show you the iOS 16 beta option. Tap on Download and Install, and wait for the update to download.
Once downloaded, it will ask to Install the latest package. Tap on Install and the latest version of iOS 16 beta will be updated on your iPhone.
iOS 16 News
Apple Rolls out iOS 16.3.1 Update to its Range of iPhones (February 14, 2023)
Apple has started rolling out a minor update for the iOS 16 operating system. The update comes with iOS 16.3.1 and offers some incremental updates. The update fixes the iCloud bug. The update also optimises the crash detection feature on iPhone 14 and iPhone 14 Pro models.
Apple Might Introduce New Features with iOS 16.3 Update in 2023 (December 26, 2022)
Apple is reportedly planning to introduce some new features to its iPhones with the upcoming iOS 16 update. The company is planning to introduce the iOS 16.3 update in early 2023. As per a report by MacRumours, the company might introduce push notifications for Safari with the latest iOS 16.3 update. The report further highlights that the company might launch other features like Advanced Data Protection, physical security keys for Apple ID, and more with the iOS 16.3 update.
Apple Rolls out iOS 16.2 Stable Update in India with 5G Support (December 16, 2022)
Apple has finally introduced the iOS 16.2 updates for its range of iPhones. The latest update brings a host of new features and importantly it adds 5G support for newer iPhone models. To start with, the update brings support for Indian 5G bands for iPhone 12 and newer models. Moreover, the update also brings a new app known as Freeform.
Apple Introduces iOS 16.2 Beta 4 Update to Developers (December 05, 2022)
Apple has started rolling out a new beta update to its developers. The new iOS 16.2 Beta 4 Update brings many bug fixes and improvements. The iOS 16.2 beta 4 update brings a detailed changelog in Settings > About. Before this, the update was only used to briefly describe the update along with its build number. The update also allows users to see the latest and older notifications.
Apple Rolls out iOS 16.2 Beta Update 5G Support for Airtel and Jio Users (November 10, 2022)
Apple has rolled out iOS 16.2 Beta update for its iPhone users in India. The latest beta update holds a lot of importance as it brings 5G support for Airtel and Jio users in the country. The 5G support is currently available for iPhone 12, iPhone 13, and iPhone 14 series along with Apple iPhone SE (3rd generation).
Apple Might Release iOS 16.2 Update by Mid-December (November 01, 2022)
Apple might roll out a new iOS 16 updates to the eligible iPhones next month. The Cupertino-based giant is reportedly planning to release iOS 16.2 update by mid-December. The upcoming update will bring new features like a new Sleep widget, Live Activities, Freeform, and more.
Apple Rolls out iOS 16.1 Stable Update to its iPhones (October 25, 2022)
Apple has started rolling out the stable iOS 16.1 update to its range of iPhones. The latest update brings a lot of bug fixes and improvements. The update is around 1.6GB in size and is available for all the supported iPhone models. The new update brings the iCloud Shared Photo library feature, live activities, wallet key sharing, lock screen and home screen improvements, Clean Energy Charging, and more.
Apple Release iOS 16.0.3 Update to its Range of iPhones (October 12, 2022)
Apple has rolled out a new stable update for its latest iPhone models. The incremental update comes with version number iOS 16.0.3 and is currently rolling out to the public. The update brings some bug fixes and improvements. These include:
Incoming call and app notifications may be delayed or not delivered on iPhone 14 Pro and iPhone 14 Pro Max
Low microphone volume can occur during CarPlay phone calls on iPhone 14 models
Camera may be slow to launch or switch between modes on iPhone 14 Pro and iPhone 14 Pro Max
Mail crashes on launch after receiving a malformed email
Apple Rolls out iOS 16.1 Beta 3 Update to Developers (September 29, 2022)
Apple has revealed that it has rolled out a new Beta update to developers that brings new features and bug fixes. The latest iOS 16.1 Beta 3 update brings a new In-App Content background download that will allow downloading relevant content before users launch them. The update also brings some tweaks to lock screen wallpapers and lock screen widgets. It also brings new visuals for battery percentage that will reflect the actual battery level.
Apple Rolls out Eighth iOS 16 Beta Update before the Final Release (September 01, 2022)
Apple has rolled out the eighth iOS 16 beta update ahead of its official release. The company will introduce the new iOS 16 stable update during Apple's September 7 event. Customers who have enrolled for the iOS 16 beta update programme can download the latest update by going to General > Software update menu.
iOS 16 Beta 6 Rolls out to Registered Developers (August 16, 2022)
Apple has started rolling out the iOS 16 Beta 6 update. The latest update brings some interesting features to the table. To start with, it brings the ability to turn off battery percentage in Low Power Mode. The update also disables the support for Live Activities API in third-party apps.
iOS 16 Beta 5 Update Brings Back One of Most Requested Features by iPhone Users (August 9, 2022)
Apple has rolled out iOS 16 beta 5. The new iOS beta update brings some new features and updates while fixing bugs found in the previous releases. One of the new updates coming to it is the new battery icon. Apple has brought back the option for users to check the battery percentage without having to swipe down the control centre.
This New iOS 16 Feature Will Let you Bypass Annoying CAPTCHAs: Here are Details (June 21, 2022)
The upcoming iOS 16 will bring a host of fine improvements to the iPhone's operating system, and the latest feature to be discovered in the operating system includes the ability to bypass CAPTCHAs on websites that are compatible with the feature. The feature would thus allow users to sign in or register on a website without needing to manually select images from the CAPTCHA verification grid – and iPhones would do the necessary authentication by themselves.